This post brought to you by The Hershey Company. The content and opinions expressed below are that of Hello Glow.
I love my afternoon snack so much that I start looking forward to it even before lunch. It's a much needed work break, a treat for the taste buds and an energy booster all in one. There are a lot of high energy foods out there to help you avoid the dreaded "sugar crash." These are some of my favorites:
Almonds
Nuts are filled with important vitamins and protein to help you power through the day. Almonds contain high amounts of magnesium and vitamin B that help convert food to energy, and that sounds pretty desirable, right? Magnesium also plays a vital part in keeping a healthy metabolism.
Pumpkin seeds
Pumpkin seeds are high in several forms of vitamin E and other antioxidants. Pumpkin seeds are a very good source of the phosphorus, magnesium, manganese, copper, zinc and iron. So don't reserve them just for pumpkin season!
Greek yogurt
Greek yogurt has satisfying protein along with Vitamin B5 and Vitamin D. Just make sure to stick with full-fat versions that have no added sugar. I like to add a bit of cocoa powder for a chocolate-y taste.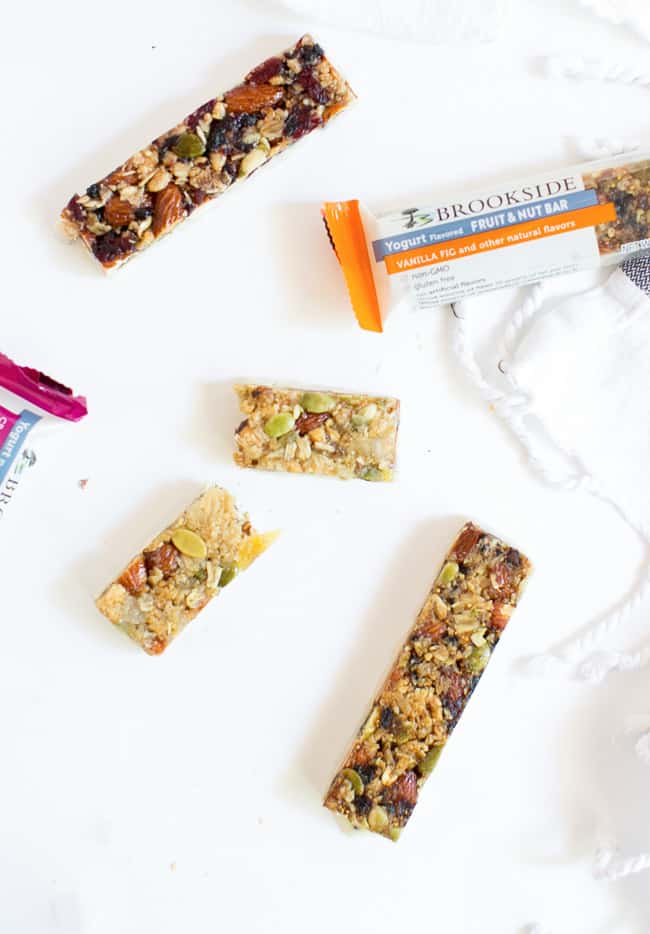 Hershey is expanding its Brookside snack line to include BROOKSIDE Yogurt Flavored Fruit & Nut Bars. Their totally delicious Dark Chocolate Flavored Fruit & Nut Bars are already on my snacking go-to list. The new bars have unexpectedly yummy fruit flavor combinations, like cherry + pomegranate, mango + pineapple and blueberry + acai. My favorite is vanilla + fig. So good!
Plus you get the fiber and good fat in nuts and seeds, all dipped in sweetly satisfying dark chocolate or yogurt flavored cream.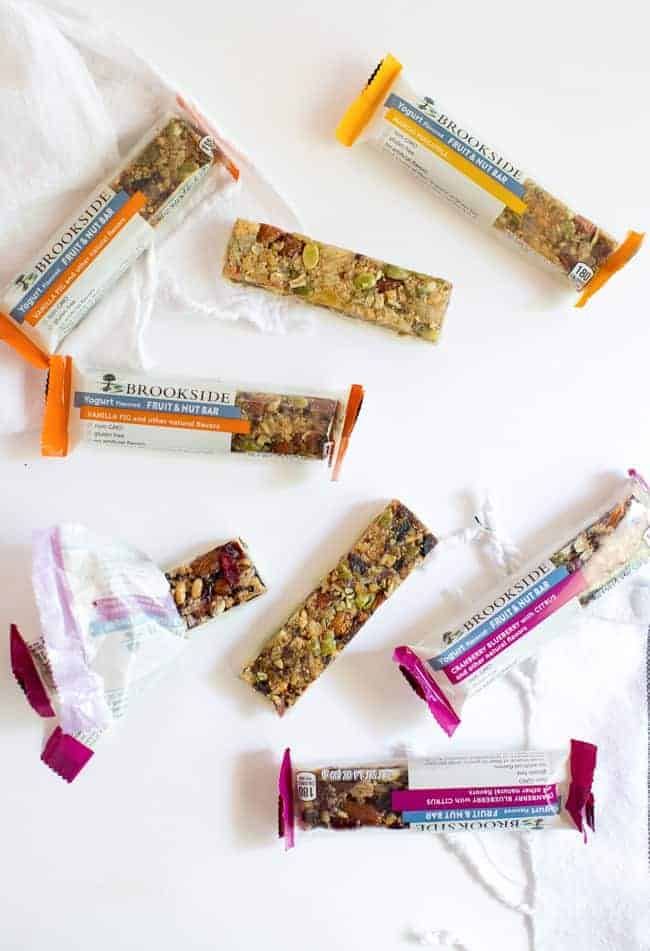 Brookside Fruit & Nut Bars indulge the taste buds with real ingredients and are:
made with real fruit
non-GMO
gluten free
no artificial flavors
#ShareYourBROOKSIDE
Now I want you to #ShareYourBROOKSIDE! Tell us something unexpected about your personality. Here's mine:
Yes, I'm a total hippie. But I will never abandon my love of stripes, long soaks in the tub and bright red lipstick!
 If you #ShareYourBROOKSIDE, you could win up to $1,000 toward a unique and fun adventure! Share your unexpected side on Twitter or Instagram using #ShareYourBROOKSIDE and #SweepsEntry! Visit the 
BROOKSIDE website
 for more information and 
Full sweepstakes rules
.
0