I'll admit, the whole rainbow foods thing is fun and whimsical, and maybe I'm just a total killjoy, but does anyone else get mildly queasy looking at all those neon colored desserts and drinks? I just can't stomach foods that come in colors that don't occur in nature—it's not even about the artificial dyes (not that those are good either!), they're just not appealing to me on any level. Ick.
But naturally colored rainbow foods? Now, those are different. When the beautiful colors come from fresh fruit and vegetables, they're much more appetizing—and if you have a sensitivity to artificial colors, you don't have to worry about all that food dye either. Scroll down for some natural rainbow inspo!
1 / 8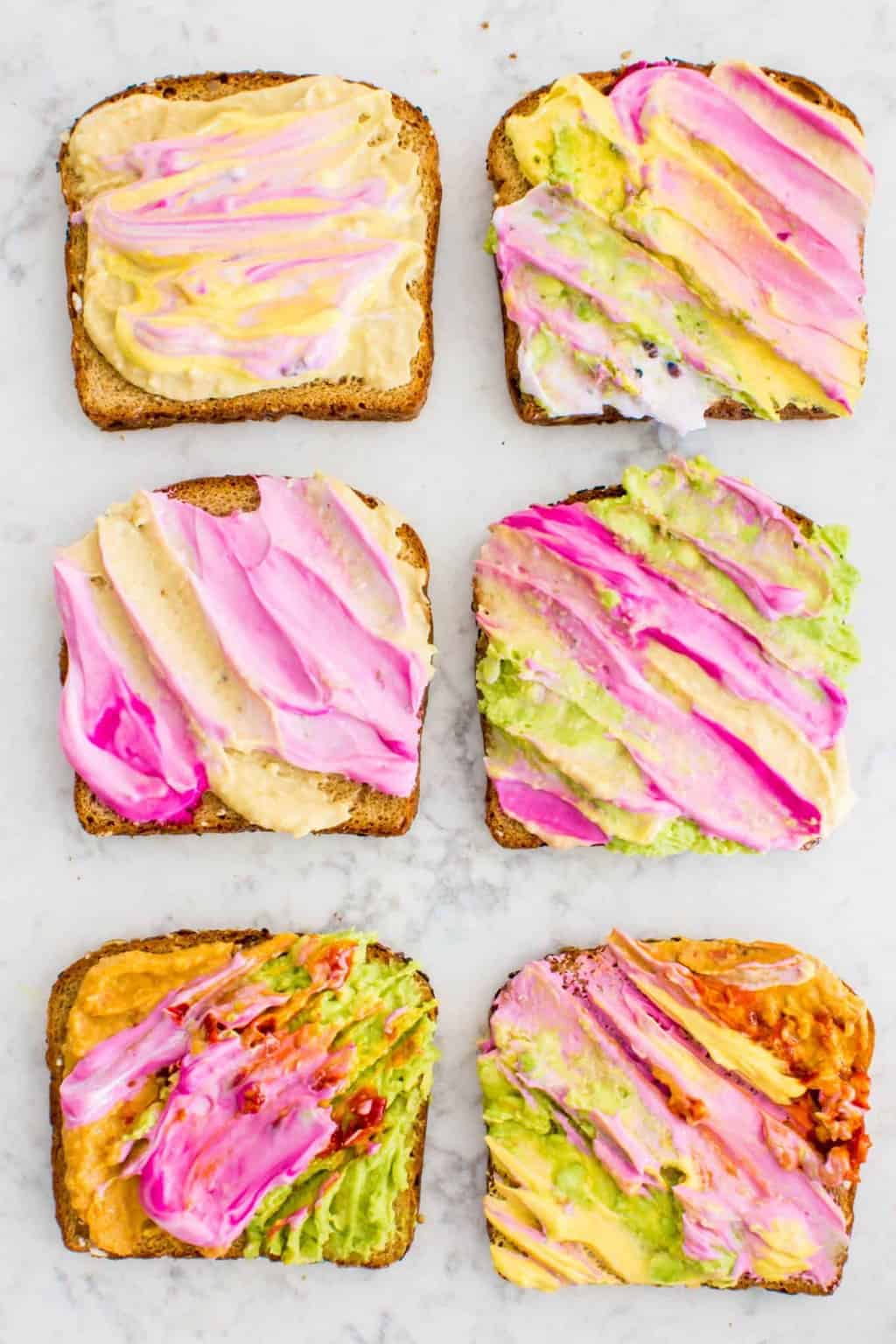 Mashed avocado, hummus, and Greek yogurt colored with turmeric and beets make for a colorful toast that's also a great source of protein and healthy fat.
Unicorn Toast from immaEATthat
3