I'll admit, the whole rainbow foods thing is fun and whimsical, and maybe I'm just a total killjoy, but does anyone else get mildly queasy looking at all those neon colored desserts and drinks? I just can't stomach foods that come in colors that don't occur in nature—it's not even about the artificial dyes (not that those are good either!), they're just not appealing to me on any level. Ick.
But naturally colored rainbow foods? Now, those are different. When the beautiful colors come from fresh fruit and vegetables, they're much more appetizing—and if you have a sensitivity to artificial colors, you don't have to worry about all that food dye either. Scroll down for some natural rainbow inspo!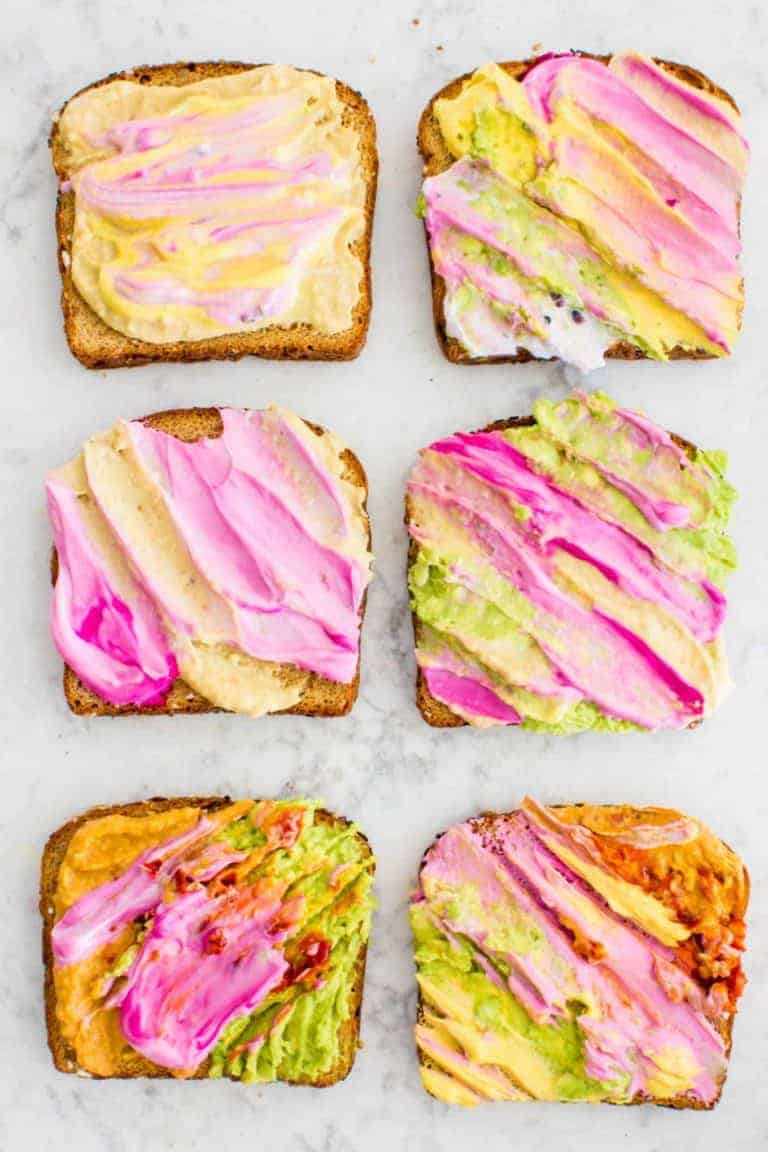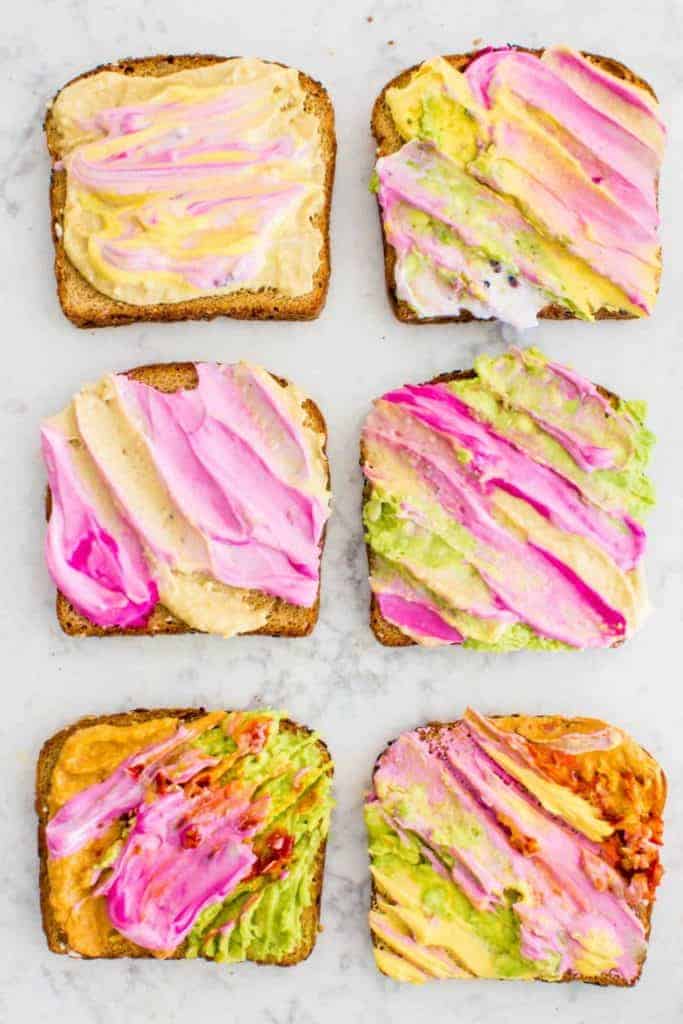 Mashed avocado, hummus, and Greek yogurt colored with turmeric and beets make for a colorful toast that's also a great source of protein and healthy fat.
Unicorn Toast from immaEATthat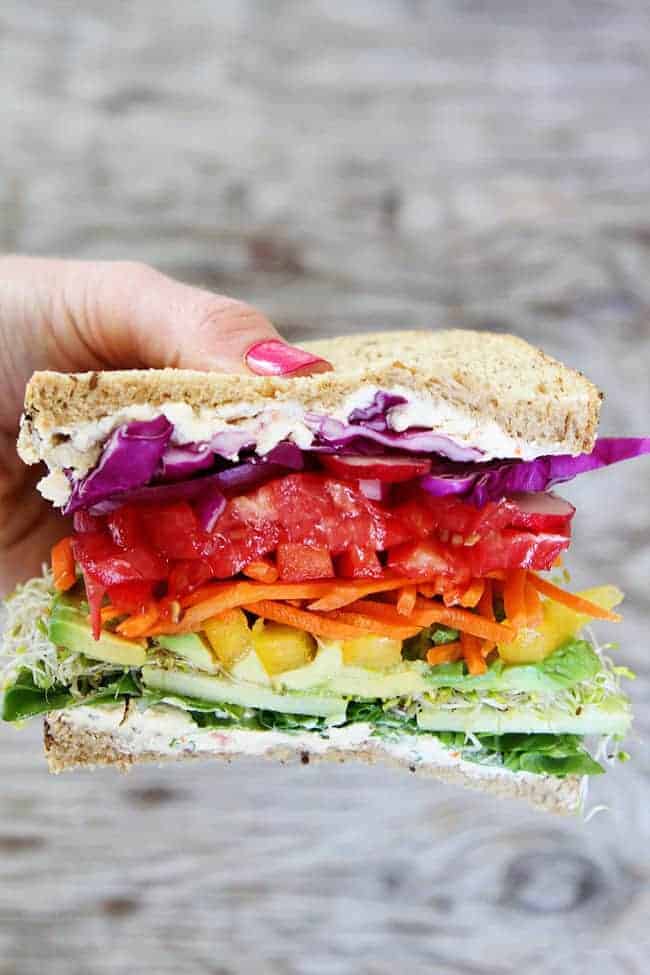 Who needs lunch meat?! Heaps and heaps of veggies—and an herbed cream cheese—make this vegetarian sandwich super filling.
Rainbow Vegetable Sandwiches from Two Peas and Their Pod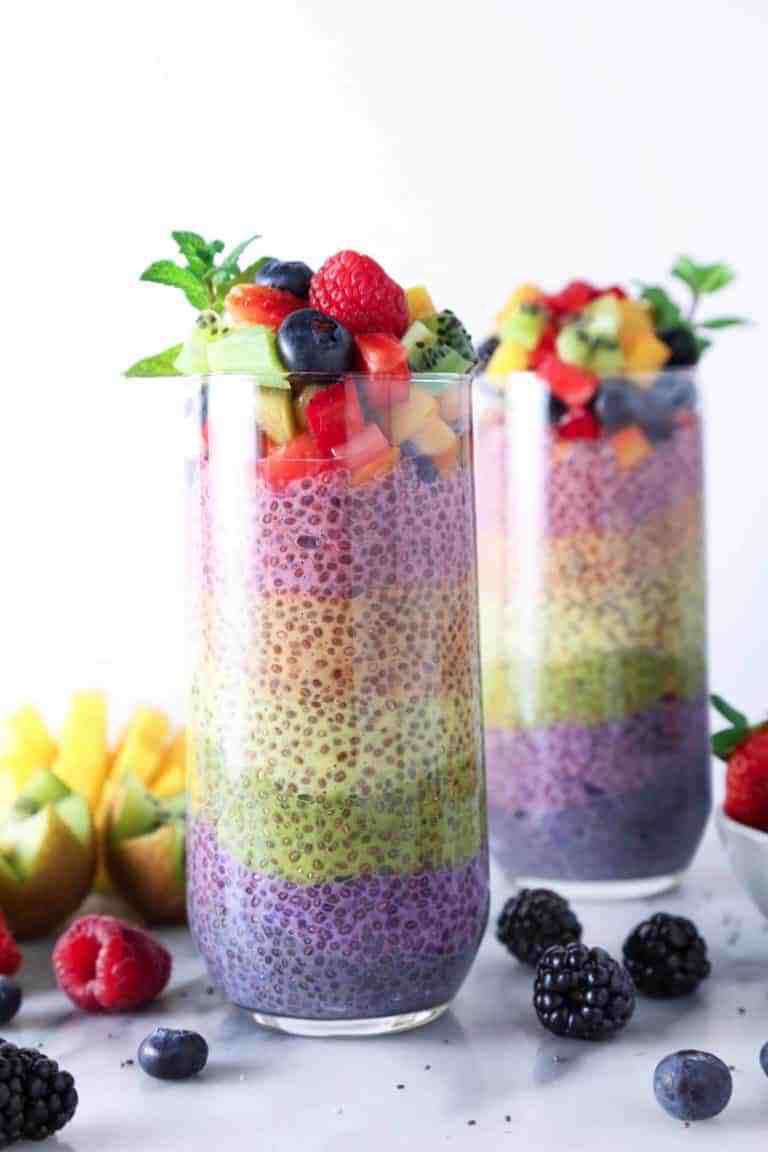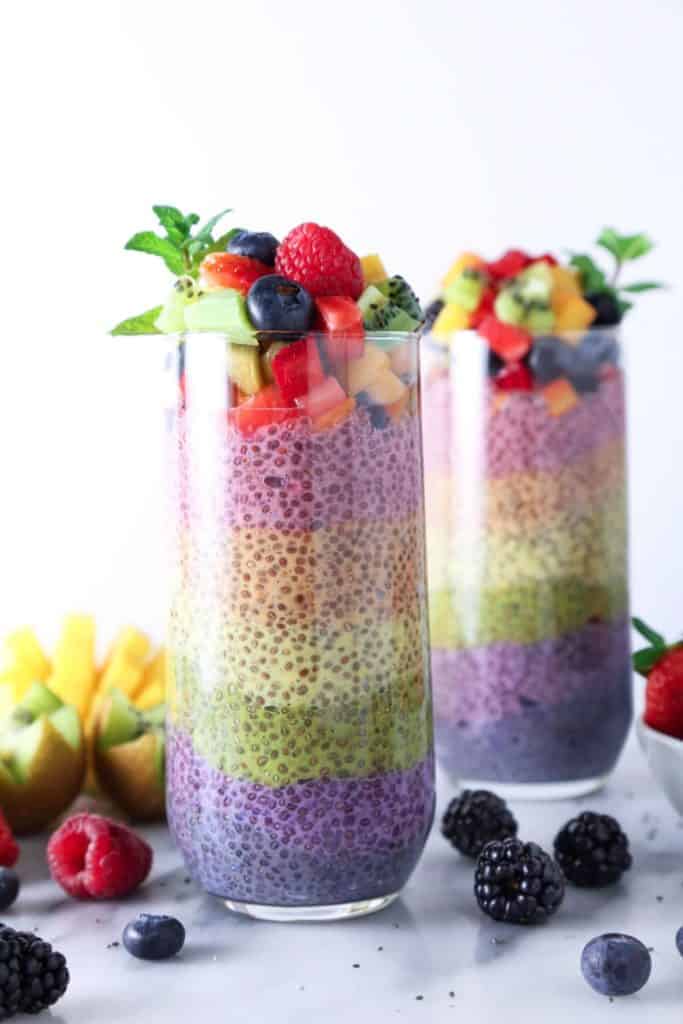 We love a good breakfast parfait and this might just be the prettiest we've ever seen.
Rainbow Chia Pudding Parfaits from Wife Mama Foodie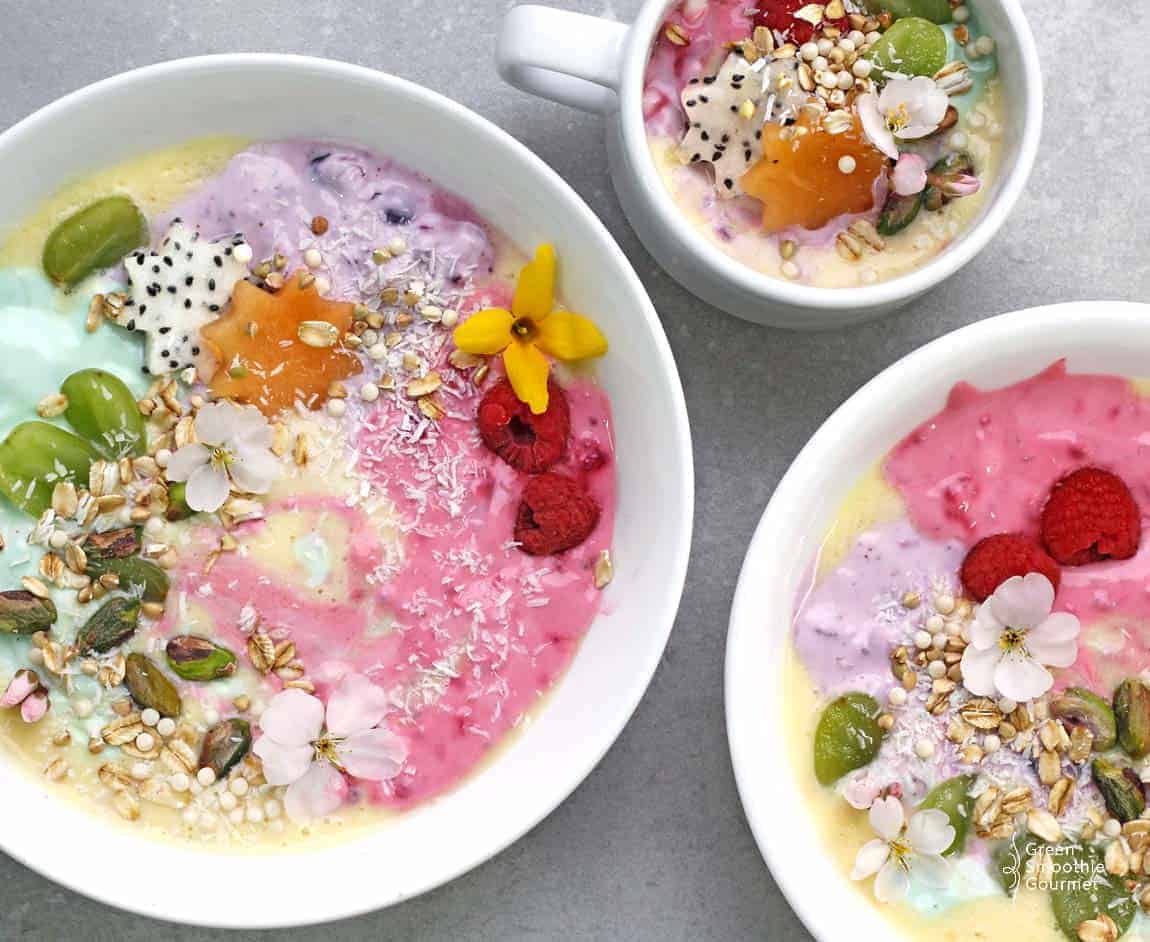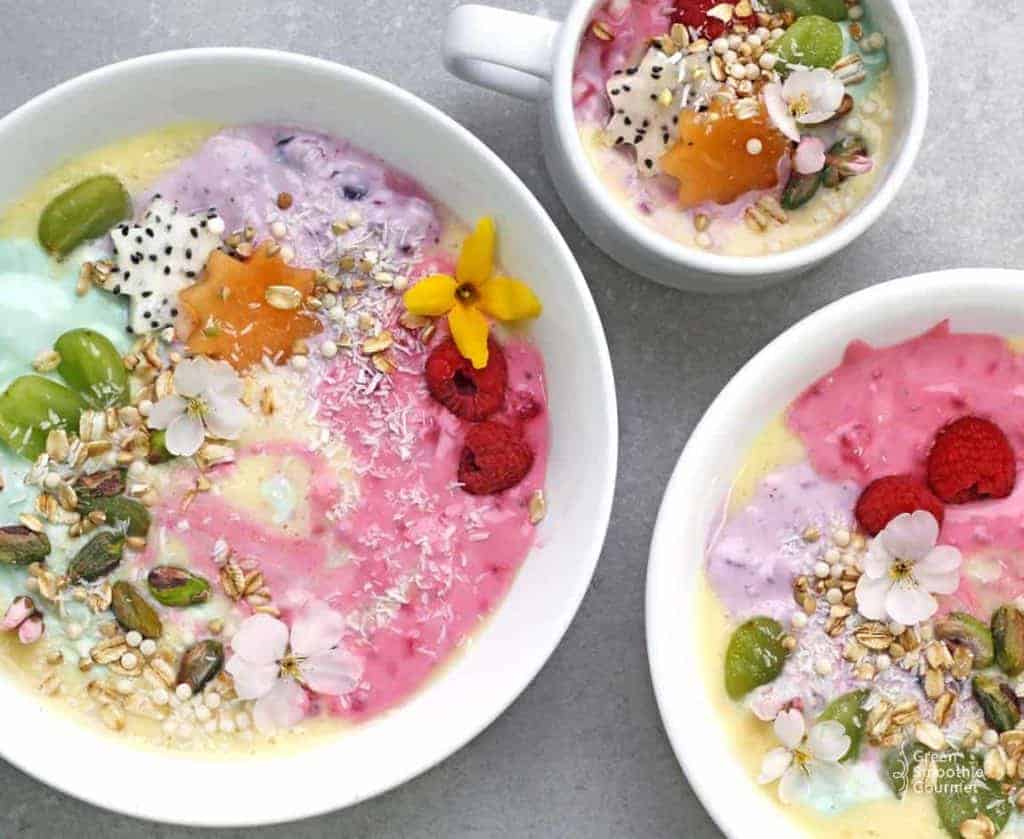 It's impossible to have a bad day when you start your morning with a unicorn smoothie bowl.
Rainbow Unicorn Protein Smoothie Bowls from Green Smoothie Gourmet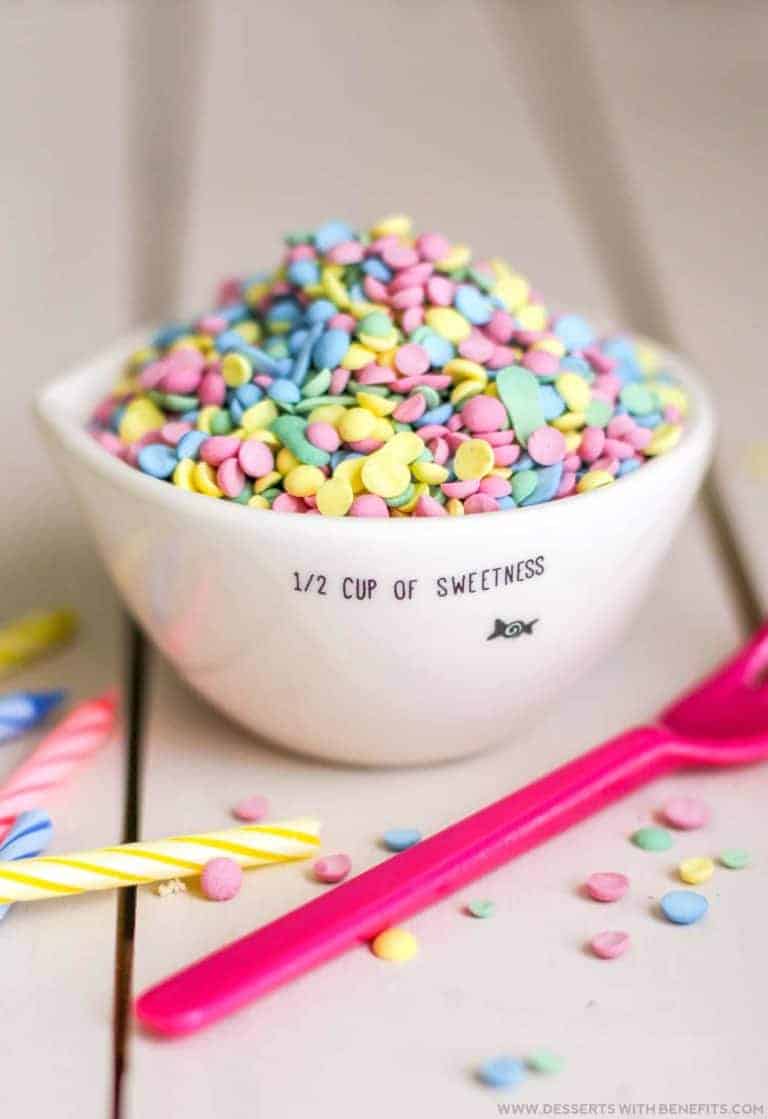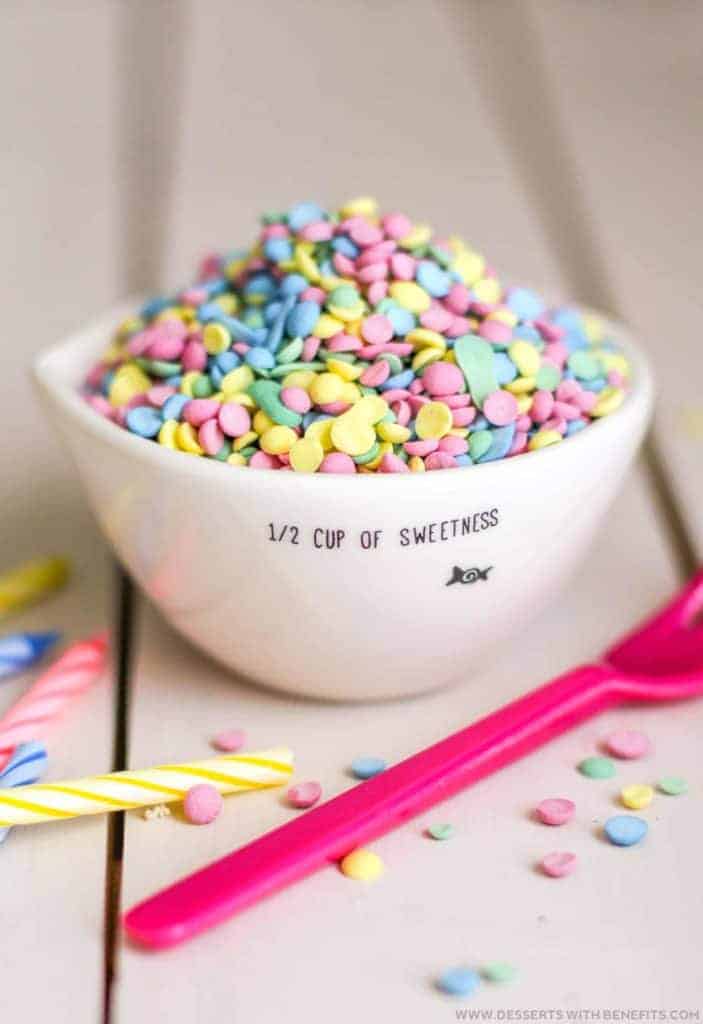 Have you noticed how many "healthy" cookies and treats are covered with artificially colored sprinkles? Yikes. Here's how to make your own sprinkles with natural food coloring—and no sugar.
Healthy Homemade Rainbow Sprinkles from Desserts With Benefits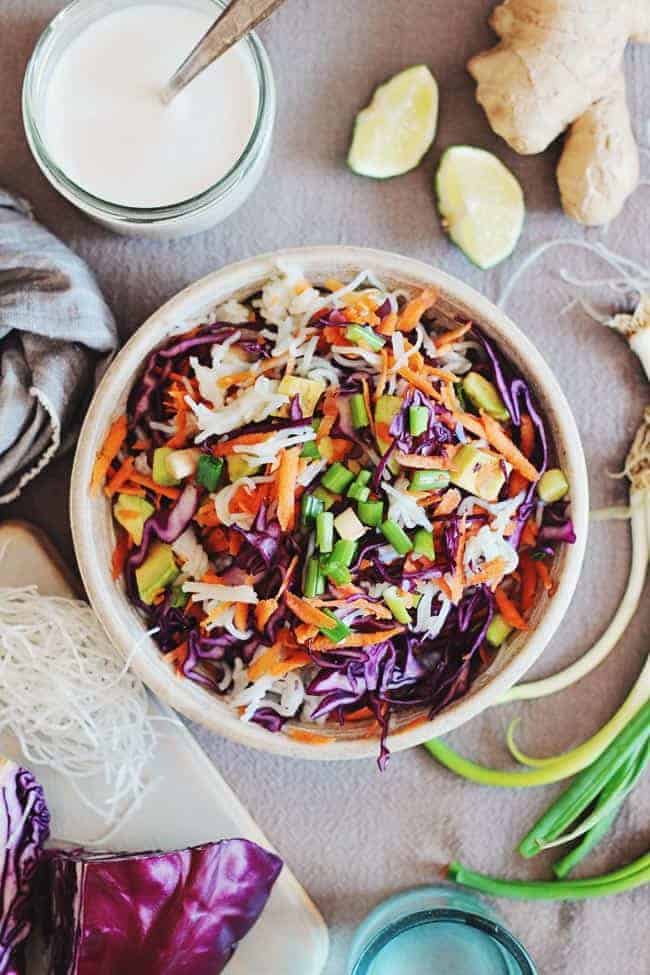 The easiest way to incorporate a rainbow into your meal? A salad! And all those different colors mean you're getting a variety of nutrients too.
Rainbow Veggie Salad with Kelp Noodles + Ginger-Lime Dressing from Hello Glow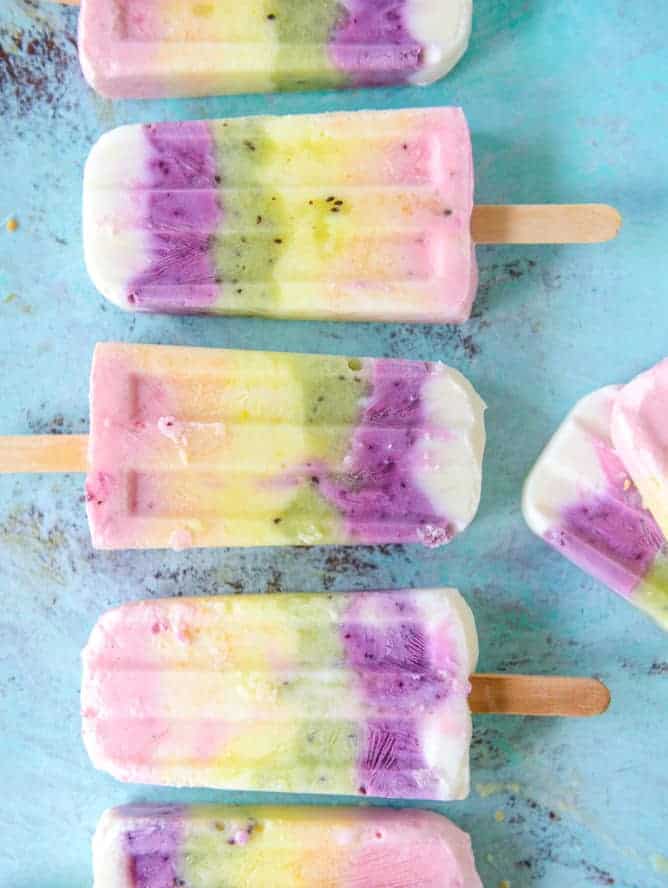 No added sugar needed, these Greek yogurt pops are sweetened and colored with fresh fruit purees in every color of the rainbow.
Fruity Rainbow Froyo Pops from How Sweet It Is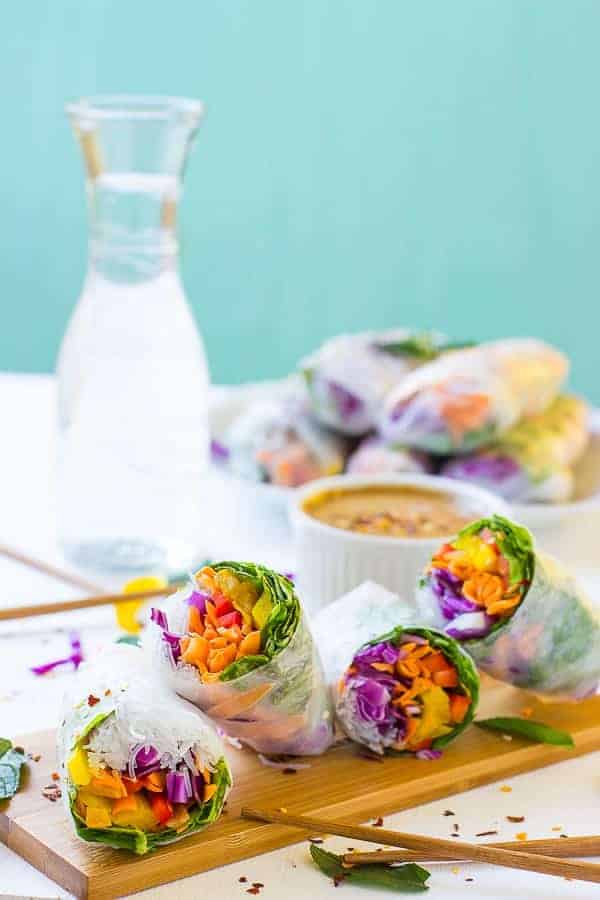 Carefully layering the fillings gives these healthy vegan spring rolls a rainbow effect.
Fresh Spring Rolls with Peanut Ginger Sauce from Jessica in the Kitchen
4