Everyone needs a good salad recipe that's a staple in their kitchen. One that's not too time-consuming to make and won't break the bank. And the same thing goes for the dressing. Especially when the weather gets warmer, I like to opt for something fresh and light.
This salad recipe is great as it gives you the perfect balance of bitter, sweet and crunchy. And making your own salad dressing is easier than you might think! Many dressings you find in the store contain preservatives and unnecessary ingredients (like loads of sugar), and by making your own, you'll know exactly what's going in them.
Simple Green Salad Recipe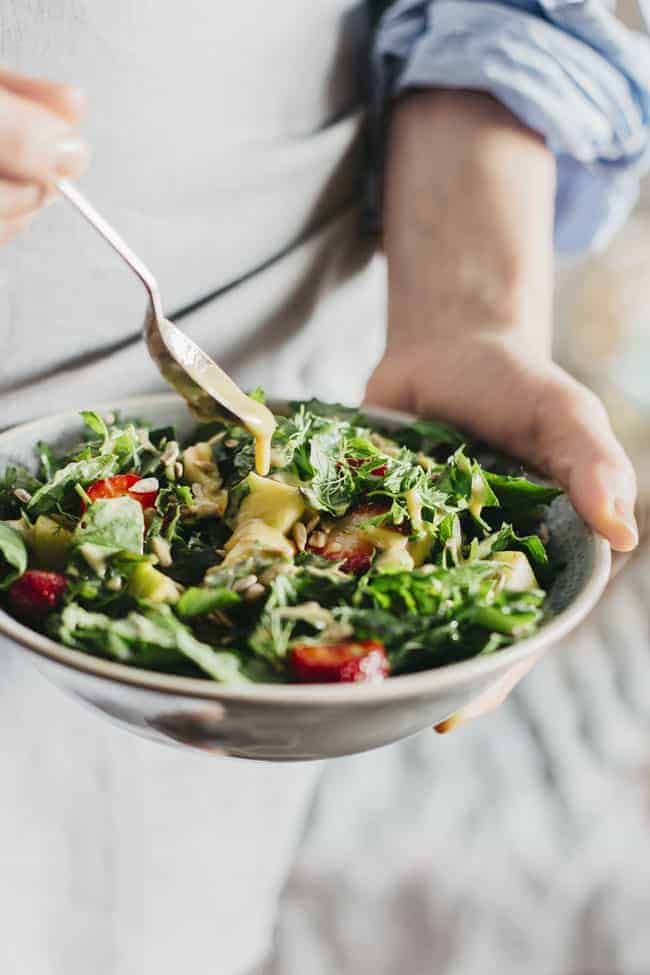 This salad is so easy and you won't believe how good these ingredients pair together. And that's not all. Of course getting your daily serving of greens is important, but don't forget your fruits! This salad packs antioxidants and vitamins together, and as well as healthy fatty acids from the sunflower seeds. You may even see a mood boost thanks to the high levels of magnesium in the seeds.

3 Homemade Salad Dressing Recipes
Easy Apple Cider Vinaigrette
Looking for a basic vinaigrette to keep on hand? Look no further. The dose of apple cider vinegar is also a great ingredient for your health. Apple cider vinegar has been shown to lower cholesterol, aid in digestion, and even help you lose weight.
Lemon Basil Vinaigrette
With this dressing you'll be sure to get your fill of healthy fatty acids. You may also be surprised just how great basil compliments the sweetness of the strawberries, too!
Tahini Toss Dressing
Did you know that tahini is one of the best calcium sources out there? It's also high in vitamins E and B, along with minerals like phosphorus, lecithin, magnesium, potassium and iron. Delicious!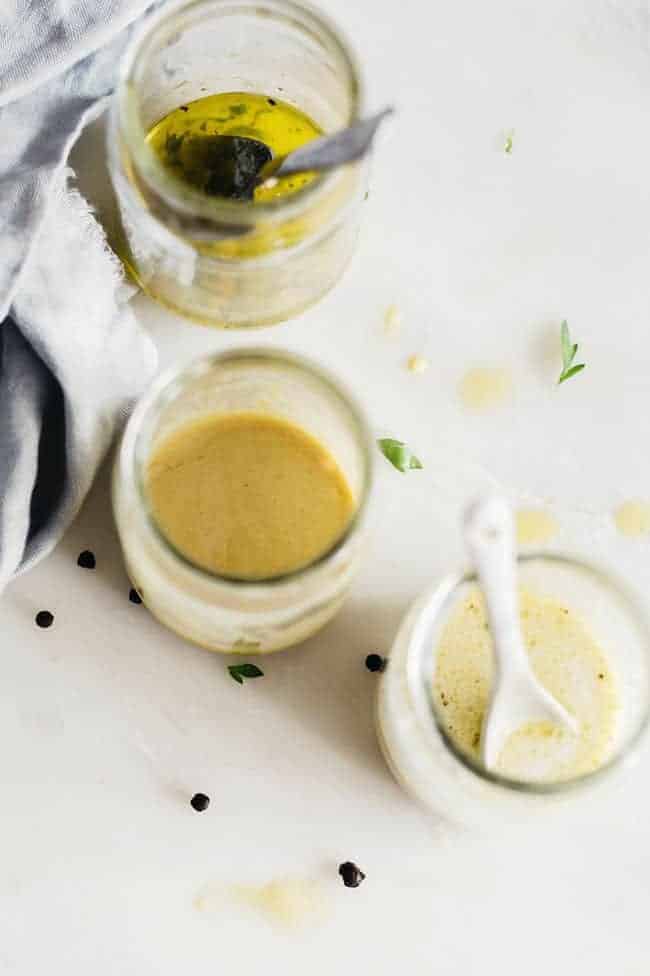 Photos by Ana Stanciu
2