This post is sponsored by SimplyBiotix in partnership with the Mom It Forward Influencer Network. However, all opinions are 100% my own.
For most of my adult life—and especially after becoming a mom—I've been on a deferred maintenance plan. It's not like I didn't think taking care of myself was important, but it always got relegated to the "I'll do it later" column of my to-do list. But just like a car or a house, if you put off taking care of yourself, you're going to have to pay the piper eventually.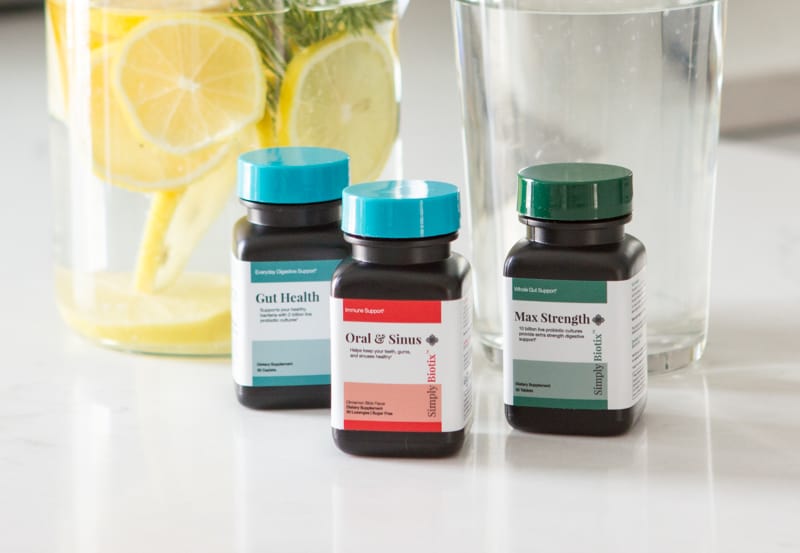 We've all heard that cliche about putting on your own oxygen mask first in an airplane before helping others, right? Well, it's a cliche because it's true! You do need to take care of yourself so you can take care of those around you. And it starts with a healthy diet, exercise, and probiotics.
An ever-increasing amount of research is showing the connection between a flourishing biome (that would be the nice name for all the friendly bacteria that lives on and in your body) and overall well-being. It's about gut health, but it's about so much more than that too.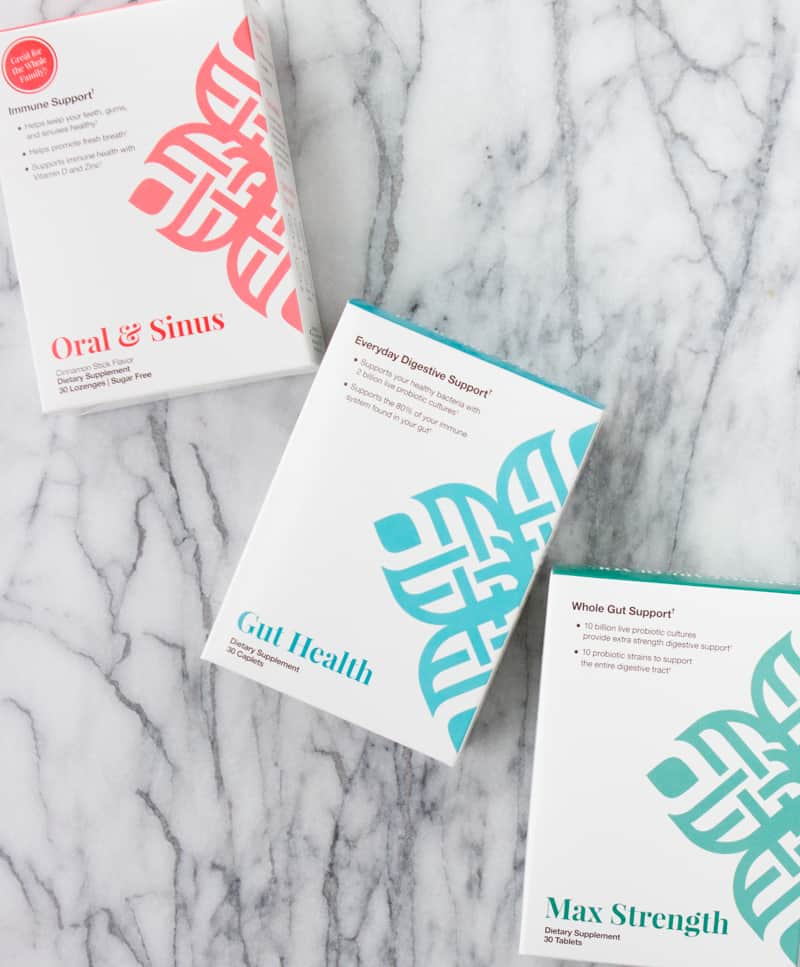 I've recently started taking SimplyBiotix probiotics and I love that they have varieties that target different aspects of our health—and as someone who has frequent sinus issues (ugh!), I am a huge fan of their Oral & Sinus probiotic lozenges. (Bonus: They taste like cinnamon!) Here's the lowdown on the supplements I tried:
Oral & Sinus – Probiotics aren't just for your gut! Having good bacteria in your mouth helps with bad breath and supports ear, nose and throat health, as well as overall oral and immune health.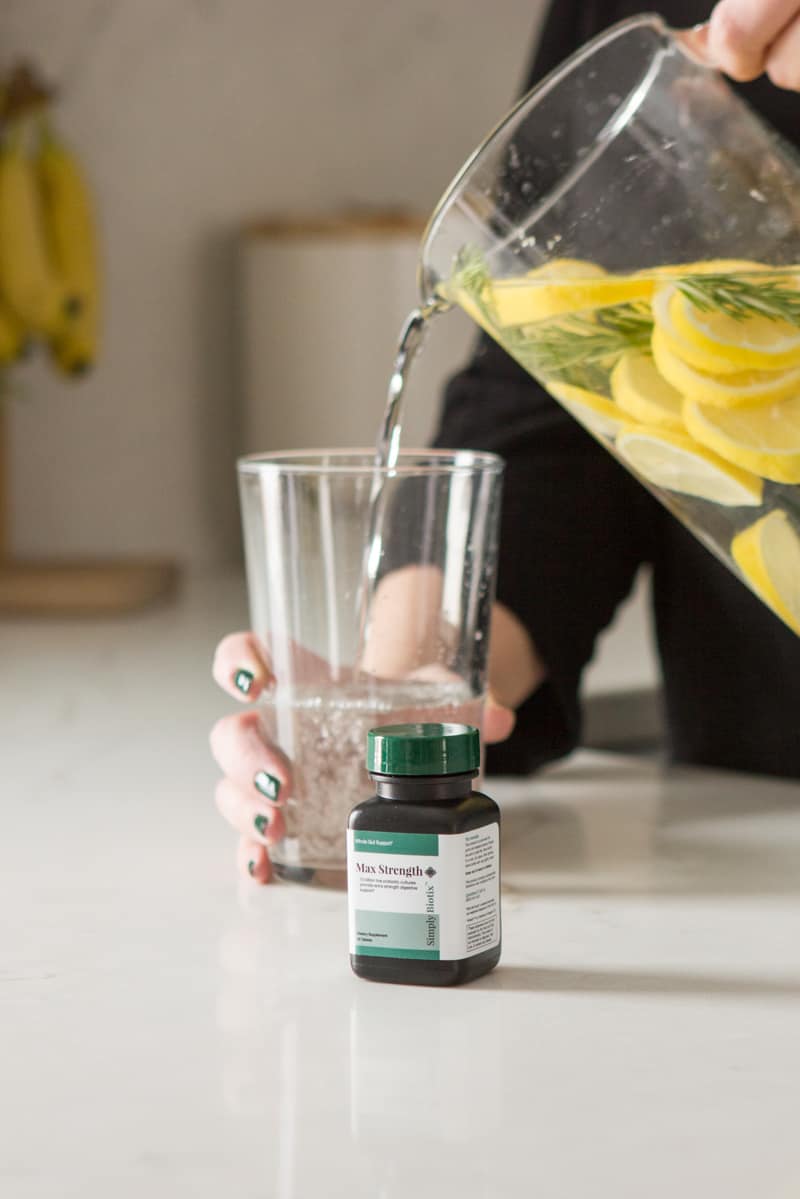 Gut Health – A healthy gut is good for digestion and good for immunity too. What makes SimplyBiotix different from other supplements is their BIO-Tract Technology, which protects the 2 billion live cultures of 7 beneficial probiotic strains to ensure these "good" bacteria arrive in your gut alive. Not all probiotics are guaranteed to survive by the time they reach your gut! But these do.
Max Strength – This variety supports digestive,  and immune health, with 10 billion live cultures of 10 probiotic strains —they're ideal for anyone who needs extra support and, like Gut Health, they're also made with the BIO-Tract Technology that ensures the bacteria will be evenly distributed to help replenish the healthy bacteria in your entire digestive tract.

Gutsy – And once you've taken care of yourself with your SimplyBiotix product of choice, it's time to take care of the little ones in your house! Gutsy is a berry flavored powder that melts right on the tongue, so kids love it. But you can totally use them yourself too.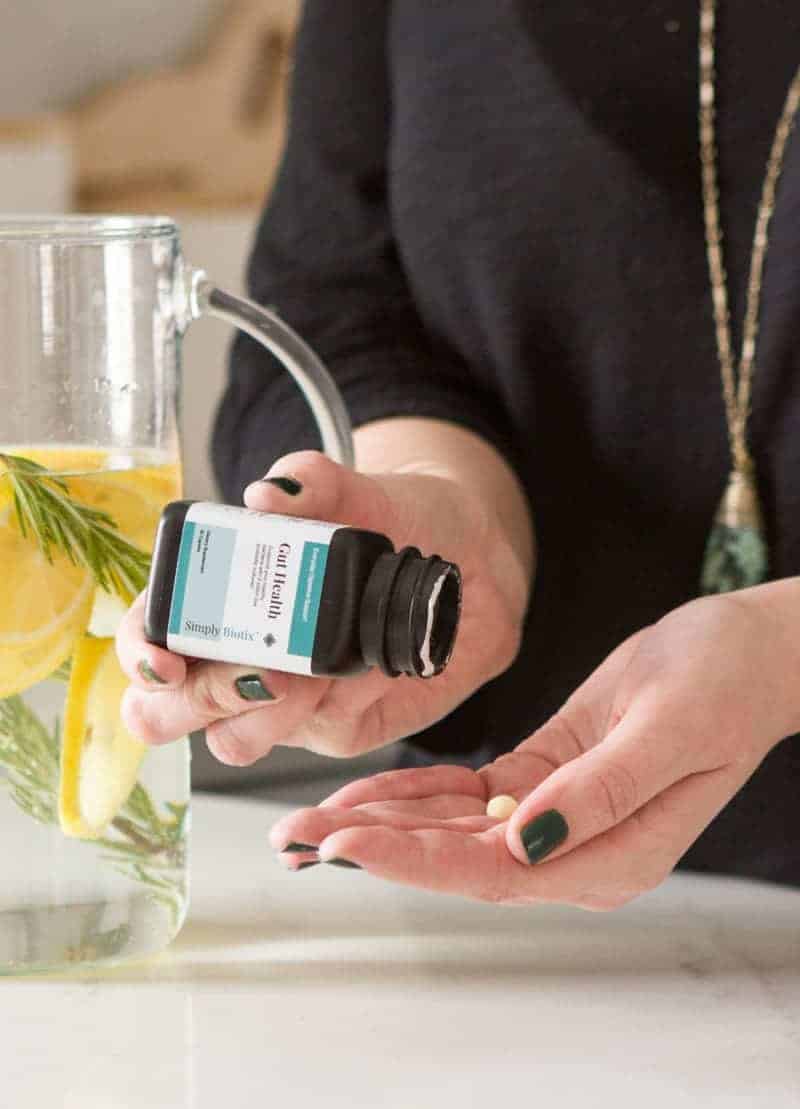 SimplyBiotix has become part of our family's daily routine. My daughter loves taking Gutsy every morning with her breakfast; my husband and I keep the Oral & Sinus lozenges in the drawer with our toothpaste and floss so we can use them right after brushing our teeth, and I take either Gut Health or Max Strength with my meals. I just feel all-around better when I'm using probiotics on a regular basis.
SimplyBiotix Giveaway
We're teaming up with SimplyBiotix to give one Hello Glow reader 4 SimplyBiotix products (ARV $100) plus an athletic shirt. Enter using the form below. Good luck!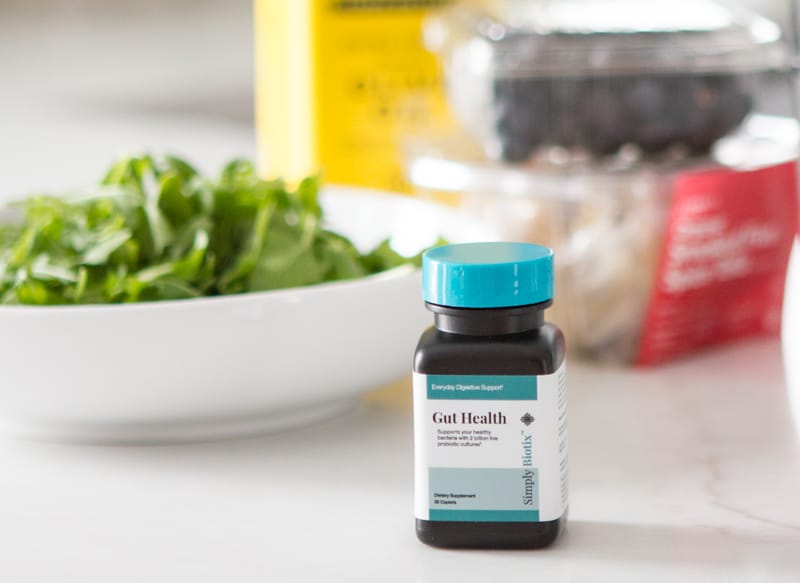 0