I've done a juice cleanse before and it was disastrous. I roped my husband into doing it too and he felt fantastic! But I… well, let's just say, I did not and leave it at that.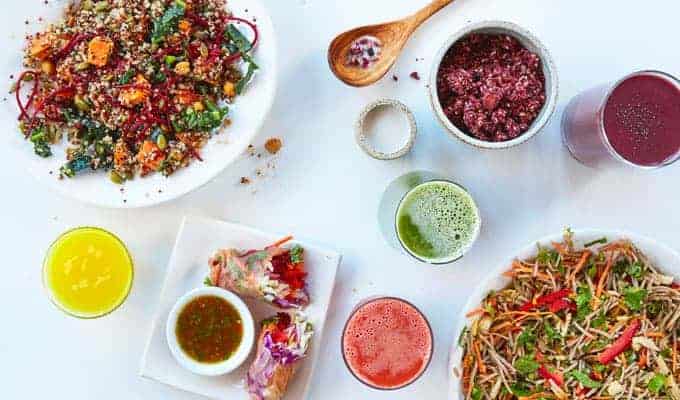 I wasn't doing the cleanse to expel toxins or anything like that. I had just been feeling icky and I wanted to give my body a reset. Lately, I've been feeling that way again–run-down, tired, bloated, and generally very blah. But this time, instead of doing another juice cleanse, I opted for Urban Remedy's Anti-Inflammation Meal Plan.
While I can't exactly measure my body's inflammation before and after the plan, I can say that, DANG, I just feel really great after 3 days of eating this way. (I also lost 2 pounds, probably from getting rid of that bloating!) I found myself really looking forward to every meal and I even enjoyed the green juices that were part of the plan, which surprised me because I'm generally not a fan unless they come with a boatload of fruit juice. (These do not. That's what makes them good for you!)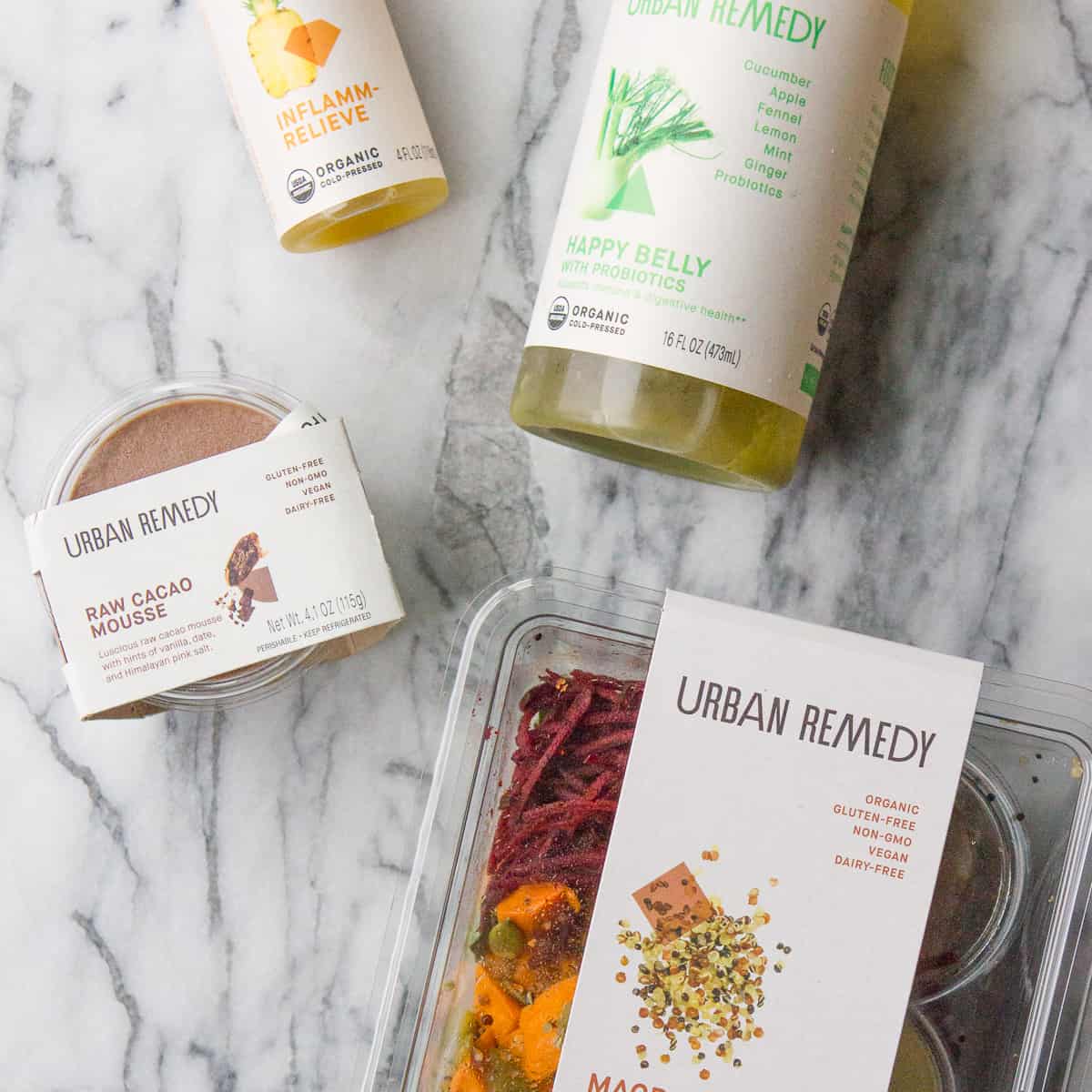 Here's a rundown of some of my favorite foods from the plan:
The Vegan Caesar // You know how sometimes you eat something that's so good, you can't stop thinking about it? That would be this salad. The Parmesan seed "cheese" is everything.
Macro Bowl // Roasted sweet potatoes, quinoa, kale, and shredded beets are tossed with a creamy tahini dressing. So! Good!
Happy Belly with Probiotics Juice // I love fennel and don't eat it nearly enough. So I was pretty excited to give it a try in juice form and it did not disappoint.
Inflamm-relieve Juice Shot // This kind of reminds me of a hot toddy, but cold. Having been suffering from allergy-related congestion for the past week, I really appreciate the clean-out-your-sinuses feeling when drinking this!
Raw Cacao Mousse // So rich! So decadent! So completely swoon-worthy. I looked forward to this at the end of every day on the plan.
Enter to Win
We're teaming up with Urban Remedy to give one Hello Glow reader all 5 of the products listed above. Hop over to our Instagram page and find out how to enter. Good luck!
0