Last summer I received the invitation of my dreams: my friend who lives in Paris asked if I'd like to come stay in her apartment and take care of her cat while she was away on vacation. I had only recently separated, and for the first time in well over a decade I was single. As I started to think about which friends might be able to join me, a voice in my head whispered that I should take this one on my own—the thought felt exciting, but also overwhelming and a bit scary. Before I could talk myself out of it, I replied with a "oui!", and booked my flight.
One seat.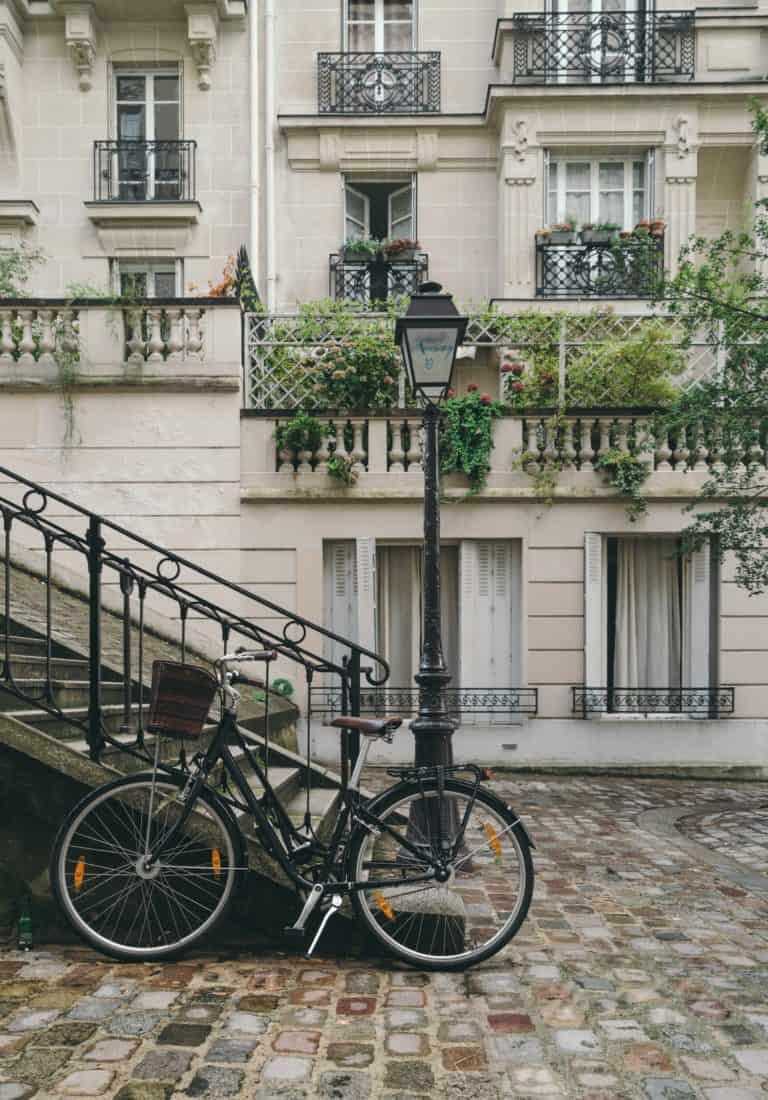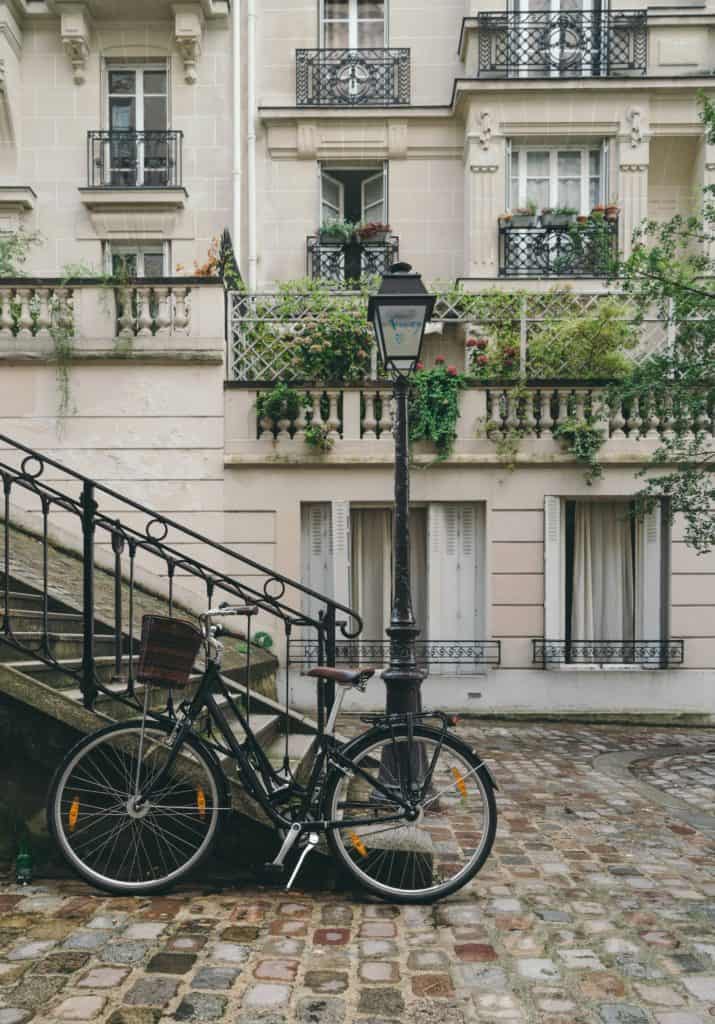 Photo by JOHN TOWNER on Unsplash
When we are in our early 20s, we seem to have more of that "up for anything" kind of energy; we're open to adventure, and we have more time (and sometimes more resources!) to jump on a plane headed just about anywhere. Many of us at this age are in school or moving frequently between jobs, and our skills around navigating new places and meeting new people are sharply-honed. These are often the years of backpacking around Europe, staying in hostels, studying abroad, or joining the Peace Corps. These are hostel times.
But what about the years beyond? What if you have an itch to see the world, but don't have that go-to partner or friend with the time or money to join in the adventure? I can tell you first hand that what might seem like an intimidating prospect filled with loneliness and isolation can actually be the most unexpected gift. It's an opportunity to explore new places the way you really want to, and it offers a rare chance to reconnect with yourself.
How to enjoy traveling alone
If you've been thinking about taking off on a "me time" adventure but aren't sure how to make it safe and enjoyable, here are some pointers that me and my solo-traveler friends swear by:
1. Research Your Accommodations
When it comes to choosing a place to stay, find a central location that will allow you to walk around and get what you need without too much hassle. Read travel review sites such as TripAdvisor to help you select a safe neighborhood.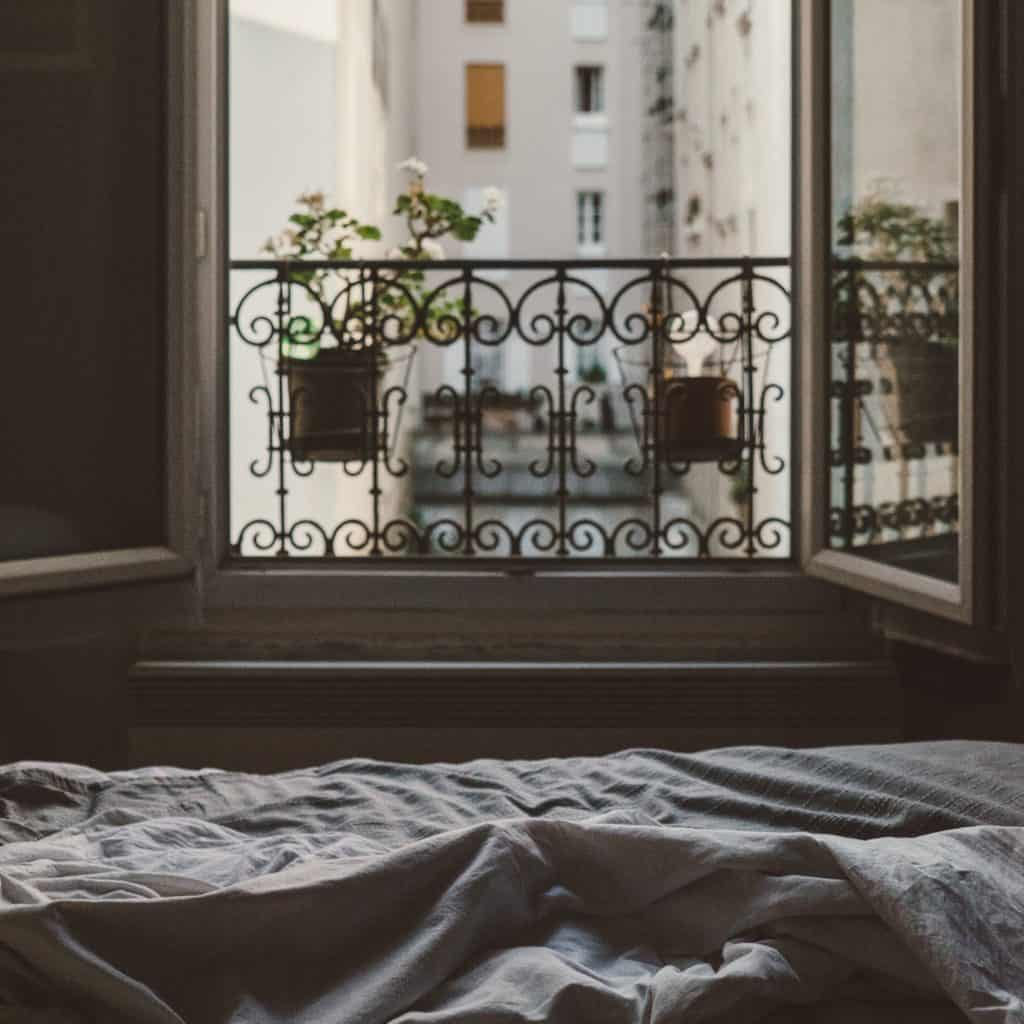 Photo by JOHN TOWNER on Unsplash
If you aren't interested in the hostel scene, consider booking a room through Airbnb rather than a hotel room or an entire apartment, both of which could leave you feeling isolated. What's great about the room rental is that there will likely be a host or other travelers around for you to connect with should you feel the need. If you would rather stay in a hotel, consider finding one with a great lobby in case you feel the urge to be spending time around other travelers.
2. Structure Your Days
Each day, plan to head to a particular destination or site, or book a tour, a special restaurant reservation, or museum visit so that you have something firm to structure your time around. I like selecting a different neighborhood, art gallery or monument, and spending my time meandering there, stopping at various cafes and shops along the way. Walking (rather than zipping around on a metro underground) is a also a great way to get to know a new place. If you're the type who would enjoy a group tour, consider booking an excursion through a site like Airbnb—it's more intimate than those booked through larger agencies, and is a great way to meet the locals who host the tours, in addition to other travelers.
3. Get Comfortable Dining Solo
When it comes to facing those meals out, there are a few different ways to find yourself in a place of comfort. Many of my friends enjoy sitting at the bar when they go to restaurants alone because they can talk to the servers, and to other solo diners. Others bring along a newspaper, magazine, book, or journal to occupy them. Personally, I like to people-watch.
Even though I stay in places considered to be safe, I much prefer to take my restaurant meals at lunch. By the end of the day when I'm tired and it's getting dark, I'll pick up a few groceries and wind down in the comfort of my own space. I used to attach a lot of stigma to dining out alone, but what's helped me to ease up is that I've noticed people around the world are booking tables for one…and seem perfectly contented to do so!
4. Curate Your Playlist to the Locale
Make yourself a soundtrack. It helped me to feel less lonely when I put on my headphones and listened to music as I walked around. The familiarity of it was relaxing, and the music I had selected for my Paris playlist was a perfect accompaniment to strolling through cemeteries and tiny winding streets. I don't recommend blocking out the ambient environment all the time—street noise adds considerable texture to the experience of a new place—but playing your own music can be a way to add some comfort and a bit of that it's like I'm starring in my own movie kind of magic.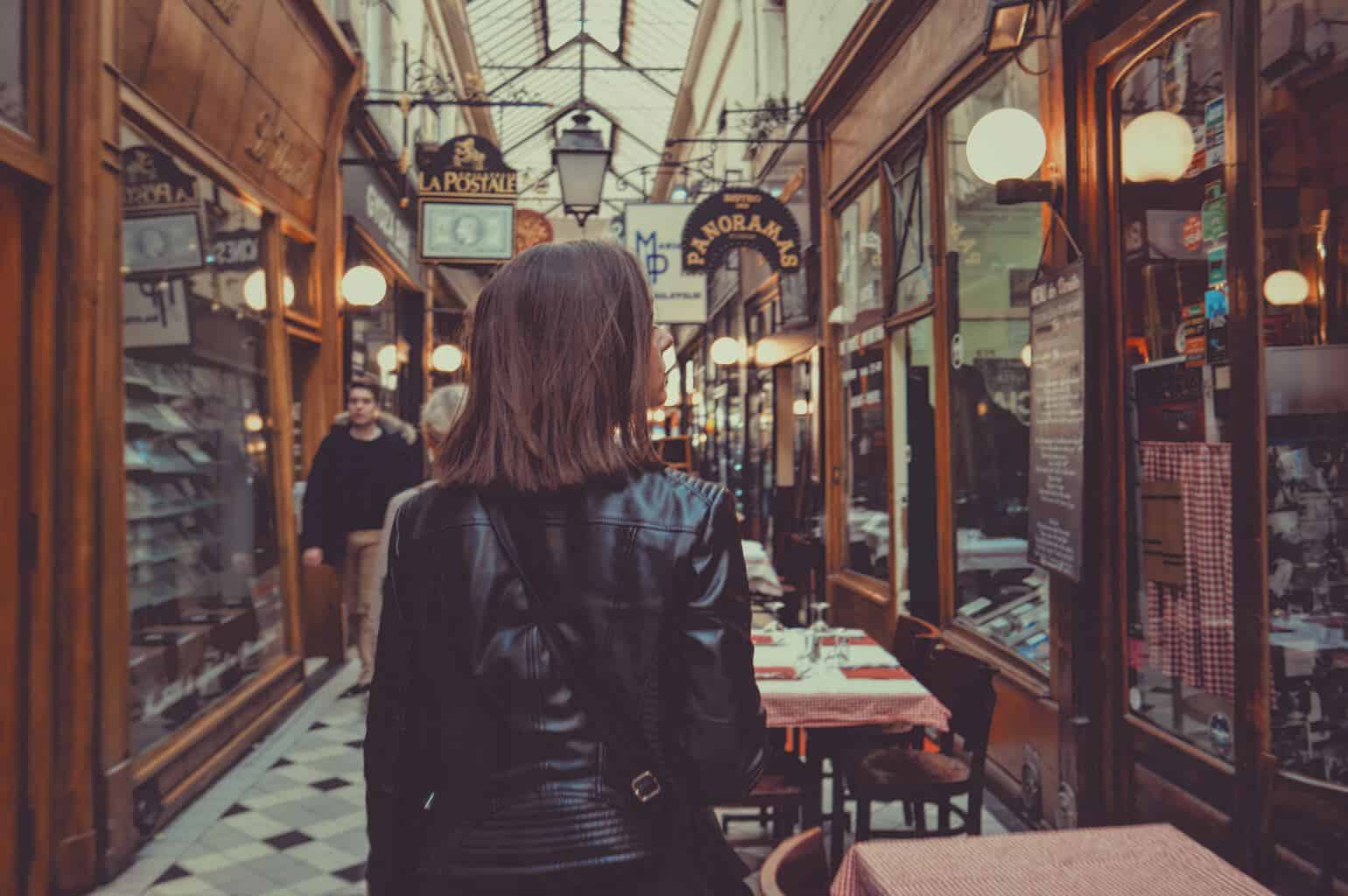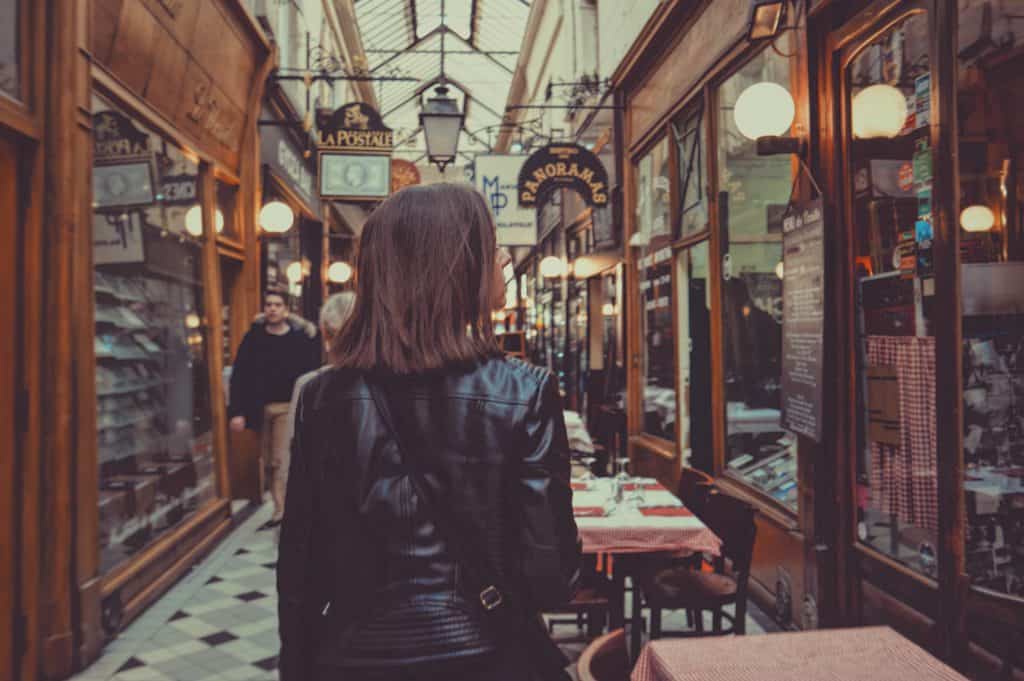 Photo by Tristan Colangelo on Unsplash
5. Pencil in Some Time for Reflection
Bring along a journal, and use it as an opportunity to tune in and to listen to your own voice again. Sit in a park and look around you: write about what you notice, and about how you're feeling. Write about memories, hopes and dreams. It can be surprising to see what's changed since the last time you asked yourself who you are and what you want. Being away from the routine patterns of your daily life can a great opportunity to shake up the sediment and ask some important questions.
6. Skip the Yoga Pants and Tees
Depending on where in the world you're headed, it can feel really great to dress up. At home when I'm running off to teach a yoga class or picking up my kid from school, I don't always make the effort of primping and preening. Dressing like I was worthy of being seen really boosted my confidence, and in the otherwise vulnerable state of being a stranger in a strange land, I found this to be so helpful.
7. Don't Forget to Take Pics!
Use your camera as a tool to engage with your environment. I typically use my phone to capture moments here and there, but when I went to Paris I brought along my DSLR (my REAL camera!) and found that it changed the way I connected to the city.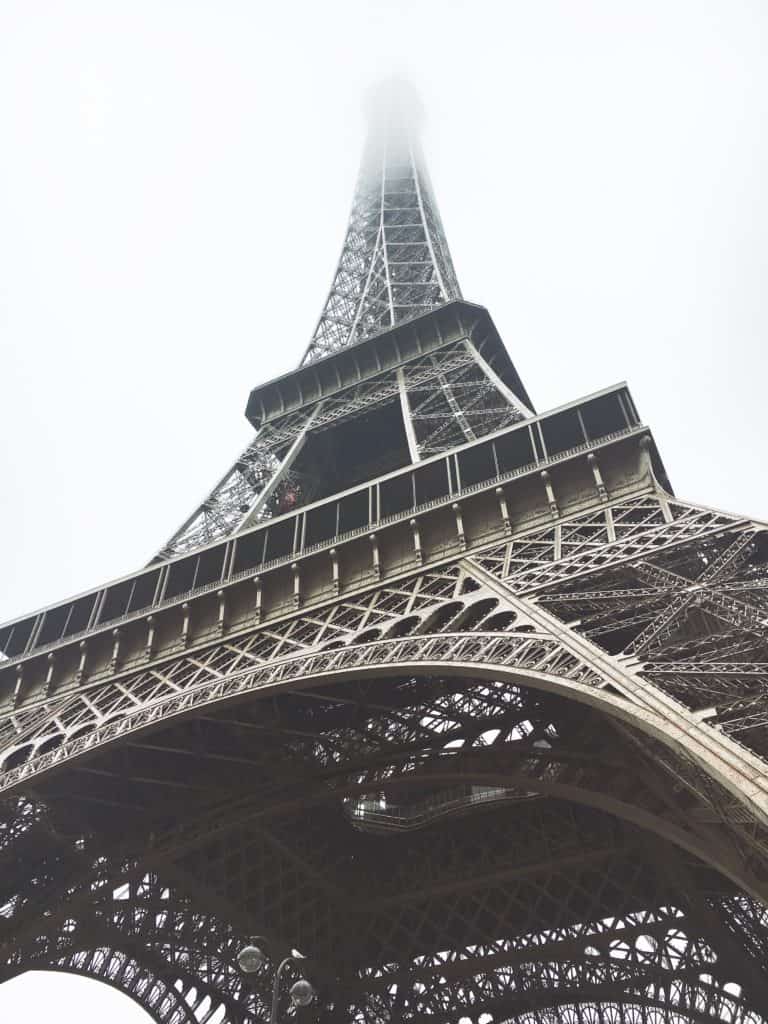 Photo by Ruben Ramirez on Unsplash
I noticed the way the light hit buildings at different hours of the day, the unique street art, the angles of the roofs hitting the sky. It felt both artistic and meditative, and helped me to feel a sense of purpose as I walked around. The space typically filled by conversation was occupied by the looking and noticing. If you don't have an old-school camera, of course you can use your phone—it's the intention of attention that counts. And as a bonus, at the end of your trip you'll have some pretty interesting photos to share!
8. Bring a Good Book or Two
Bring along a book about (or written by) an inspiring person. Allow the power of their spirit to rub off on you. For Paris, I toted along some Patti Smith and Anaïs Nin—two strong, independent women who loved the city, and whose words made me feel like I could do anything. I carried a book in my bag for the times when I'd stumble upon a park, or feel the need to sit and rest. Reading someone else's story is a remarkably effective way to feel less alone.
9. Always Be Street Smart
There are a few other little tips I'd like to add in, particularly for women traveling on their own. It's a good idea to tell someone where you're going each day, whether it's the host of your Airbnb, or an email sent to a friend back home. Keep your cell phone battery charged, so if you wander far away from where you're staying and happen to get lost, you can always flip on the map and get yourself home (I carry a back-up battery pack, just in case).
Consider splurging on that first trip in from the airport—it can be overwhelming to try to navigate a new bus, metro, or rail system alone, especially if you're tired and jet-lagged. I know now that it's more of an investment for my peace of mind to splurge on that first cab ride than to have a fancy meal out if I'm looking to balance the books.
Traveling solo can be a great way to come back to yourself. It reminded me of my own strength, my ability to be alone and to be okay with it. I felt independent and capable, proud of myself for having made it through something. Of course it's a wonderful thing to be able to experience new places and spaces with a friend or loved one, but it can also be such a gift to spend time reconnecting with yourself—at your own pace, on your own schedule. Freedom doesn't have to be lonely if you do it right!
126