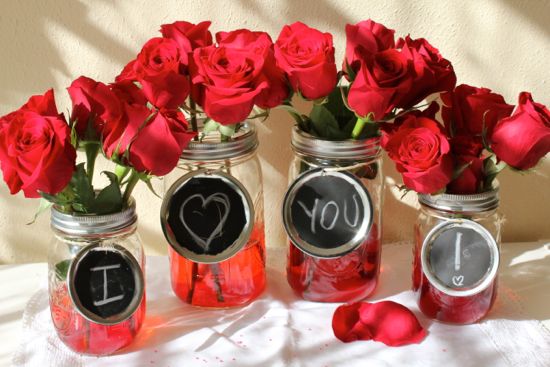 A peak at the roses I gave to Mark this weekend. (Yes, I gave him flowers!) With a little help from these DIY mason jar vases that double as message boards.
I'm a big fan of lots of small arrangements that I can enjoy all over the house rather than one ginormous bouquet.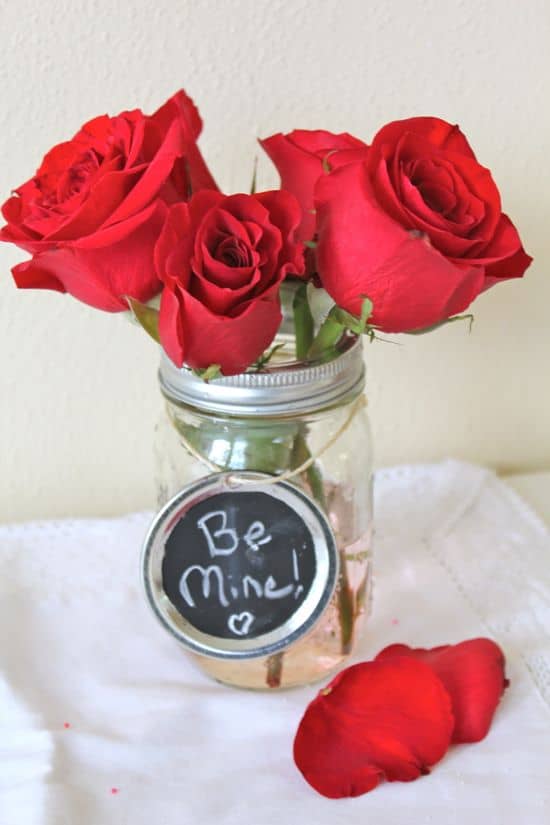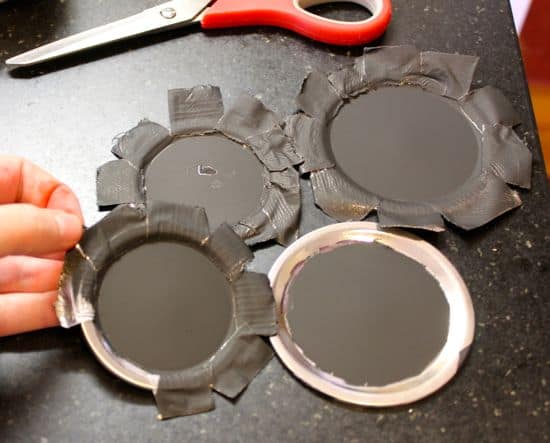 All I did was tape the outside edges of the mason jar lid inserts and spray paint the middle with chalkboard paint. My edges aren't perfect but you can even things out with your fingernail.
Drill a small hole, thread through some twine or string and tie around the vase.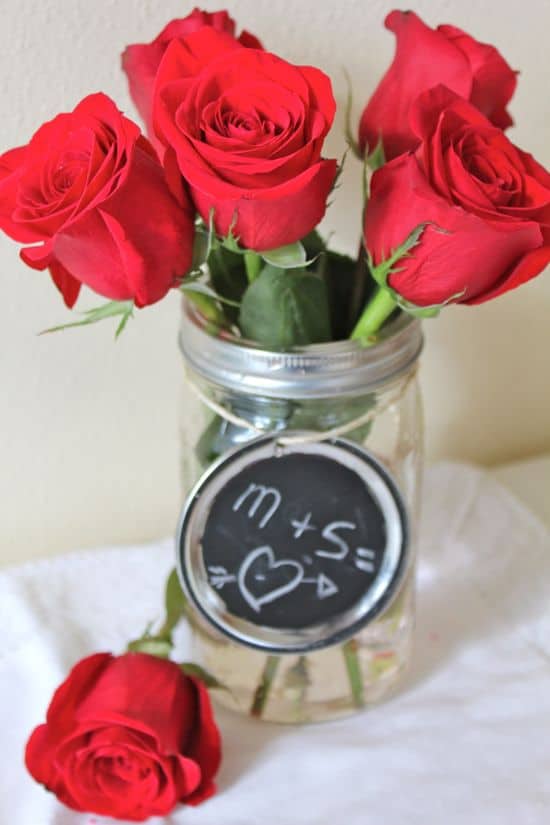 Did you give – or get – any flowers today? Let me know what kind! (I'm hoping to get a few myself.) ;)
2