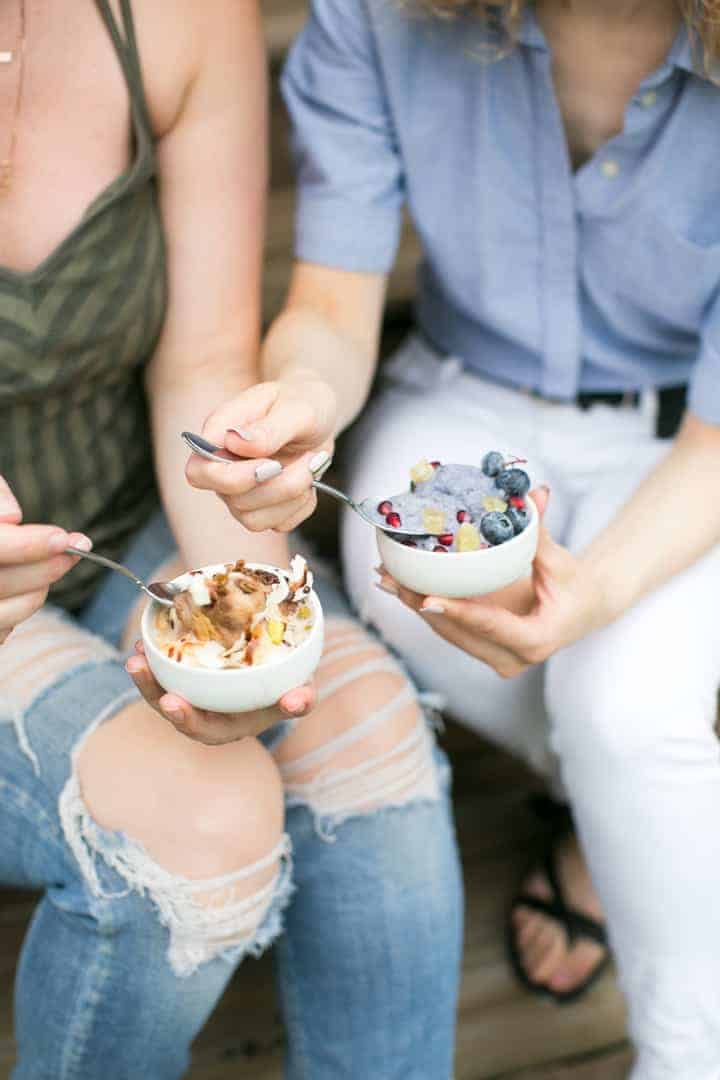 This recipe is from our summer Ice Cream Social, get all of the recipes here.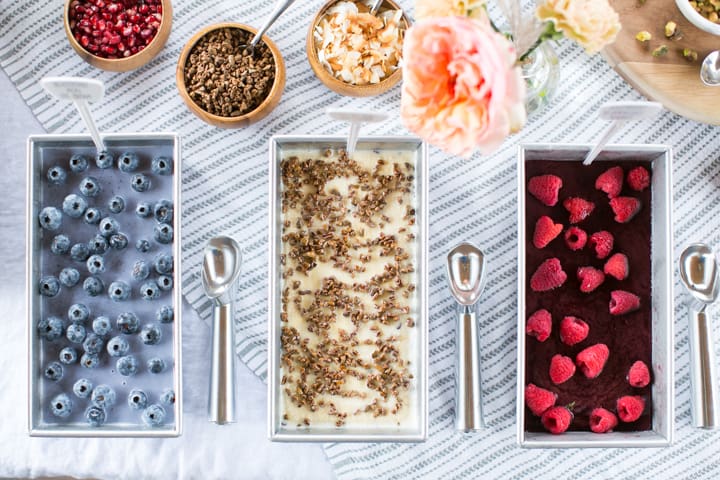 Vanilla Cacao Nib Ice Cream
Ingredients
4 2/3 cups Lactaid Whole Milk

1 vanilla bean, split

3 eggs

4 egg yolks

1 1/8 cup Swerve

2 teaspoon vanilla

½ teaspoon Ashwagandha

1 teaspoon salt

1 cup cacao nibs
Instructions
Combine the milk and vanilla bean in a large sauce pot over medium heat. Heat to a gentle simmer and remove from heat. Let cool for 10-15 minutes. 
Whisk the eggs, yolks, and sugar in a bowl until pale yellow and thick. 
Remove the vanilla bean and gently pour the milk into the egg mixture whisking constantly. Add in the vanilla, Ashwagandha, and salt. Cool the mixture in an ice bath or the refrigerator until cold. 
Pour into an ice machine and follow manufacturer's directions. About 5 minutes before the ice cream is finished, pour in the nibs.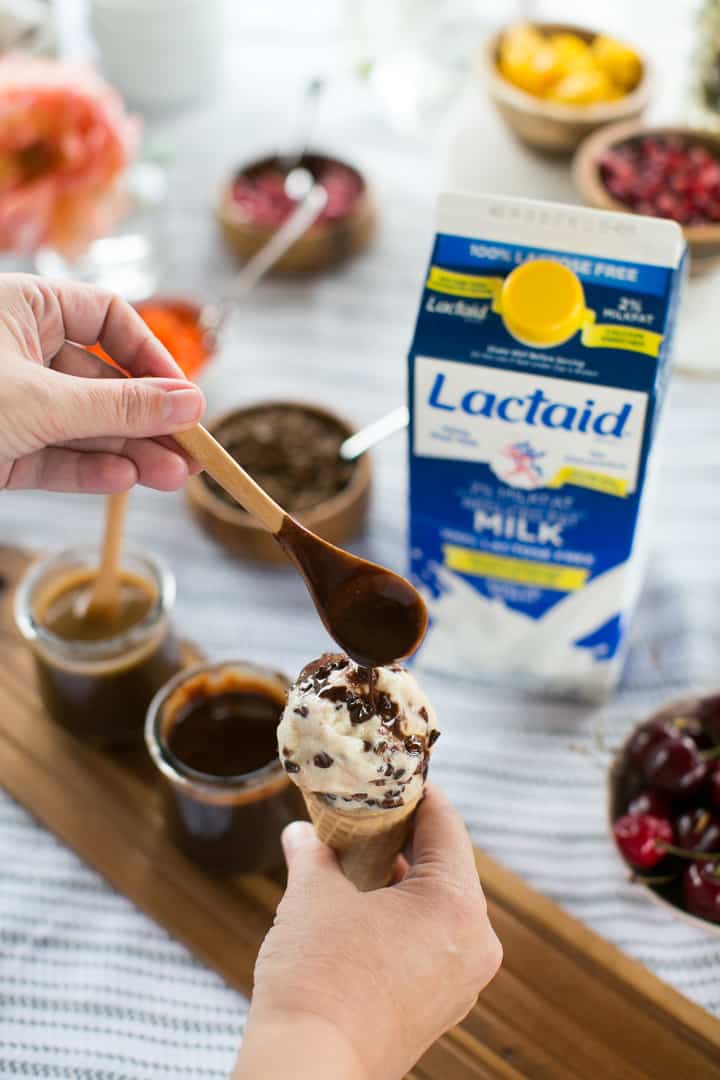 Chocolate Sauce
Ingredients
1 ½ cups Lactaid 2% Milk

1 ½ cups sugar

1 cup cocoa powder

Dash of salt

1 teaspoon vanilla
Instructions
Combine all ingredients in a sauce pot and heat over low heat until almost to a boil and slightly thickened.
Whisk frequently. Let cool.
3