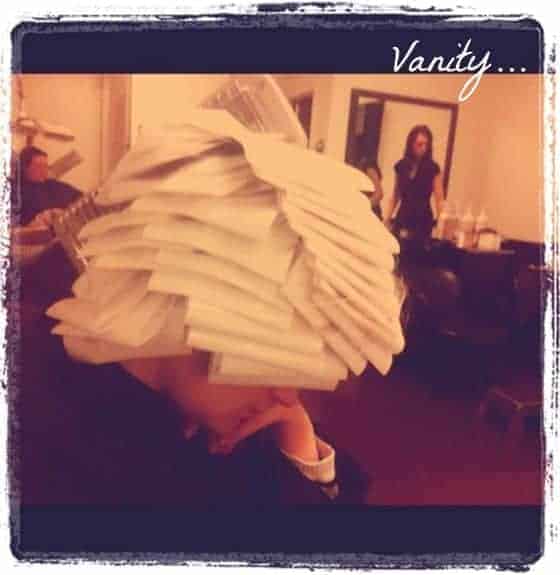 For someone who has such short hair, I spend an inordinate amount of time and money at the salon. I know it's vain, but I just feel more like myself when I'm blonde. Really blonde.
A self portrait from yesterday's session under the heat lamps (my hair is apparently difficult to color). I like to think it all balances out since I don't get regular manicures or massages (though I'd like to).
I've decided that a little vanity is a good thing. We all need motivation to put down the fork or tie on the tennis shoes so what's wrong with wanting to look our best?
What is your favorite vanity splurge?
0