There are very few people out there who don't like ice cream. What's not to like? Ice cream is refreshing, it tastes delicious, and there are a gazillion flavor possibilities. But if you're vegan or lactose intolerant, it can be a real bummer when everyone is enjoying a summer treat and you're left on the sidelines. So good news, you can still have your ice cream! It's time to discover how awesome ice cream can be without eggs or dairy.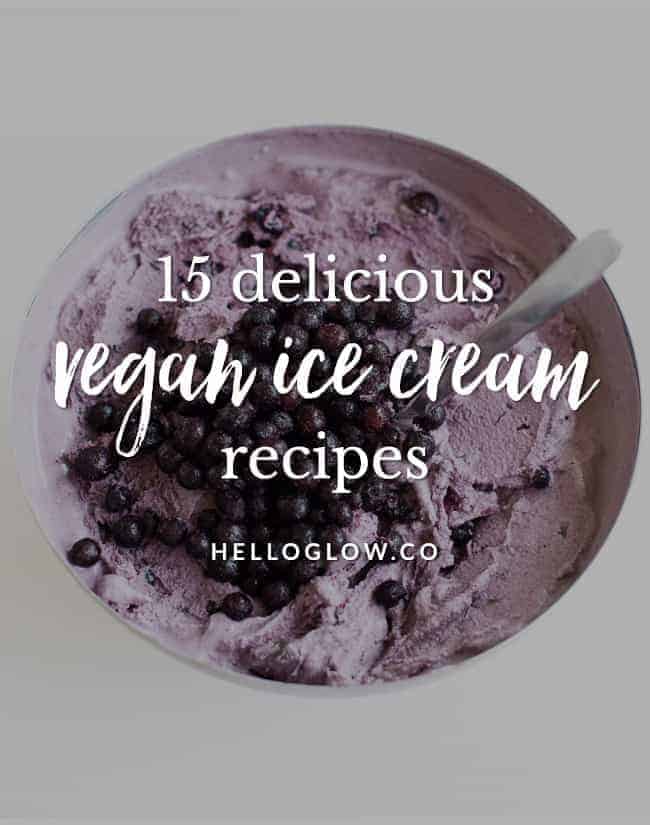 We've rounded up our favorite recipes for dietary restrictions, and we think you're gonna like what we found!
15 Delicious Vegan Ice Cream Recipes
1. Banana ice cream by Hello Glow. There's nothing fancy about this ice cream: you only need frozen bananas! Then you can add whatever you want to make the recipe yours. Oh, and did we mention no ice cream maker necessary?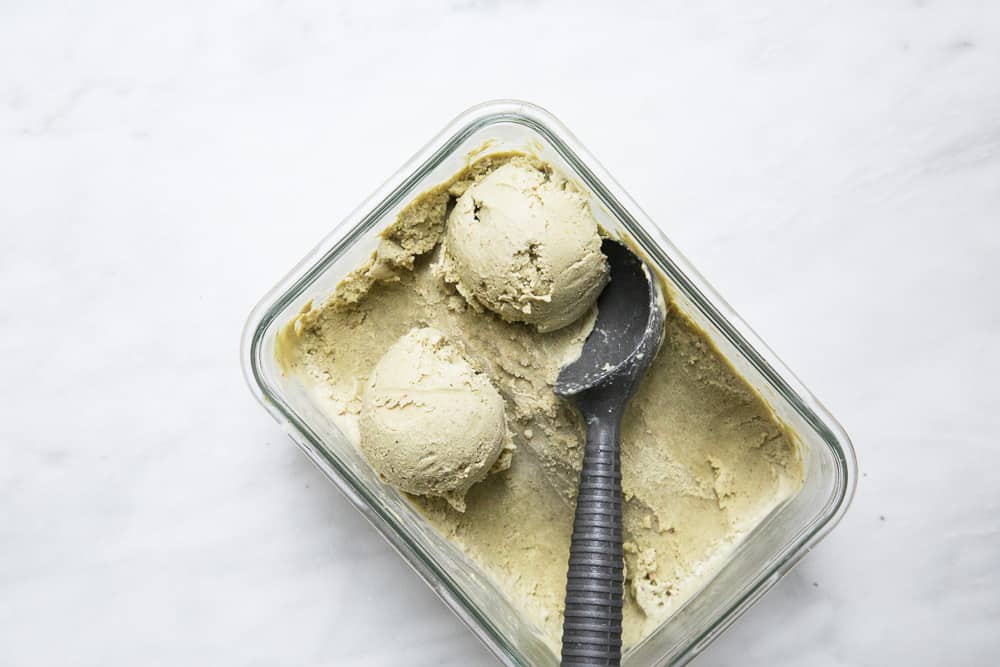 2. Pistachio ice cream by The Green Life. Pistachio is not just a great color for ice cream, but such an amazing taste, too! This vegan version is made with a mix of coconut and almond milk.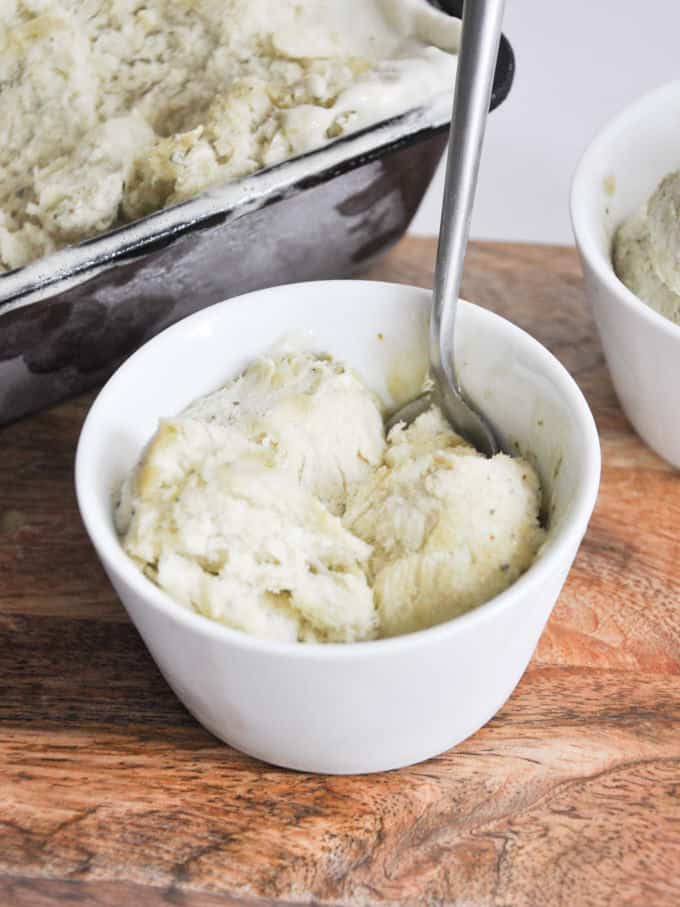 3. Minty cotton candy ice cream by Elephantastic Vegan. This airy and fluffy ice cream makes you think of cotton candy, but would guess it's made with aquafaba? That's right, no eggs here, just vegan goodness.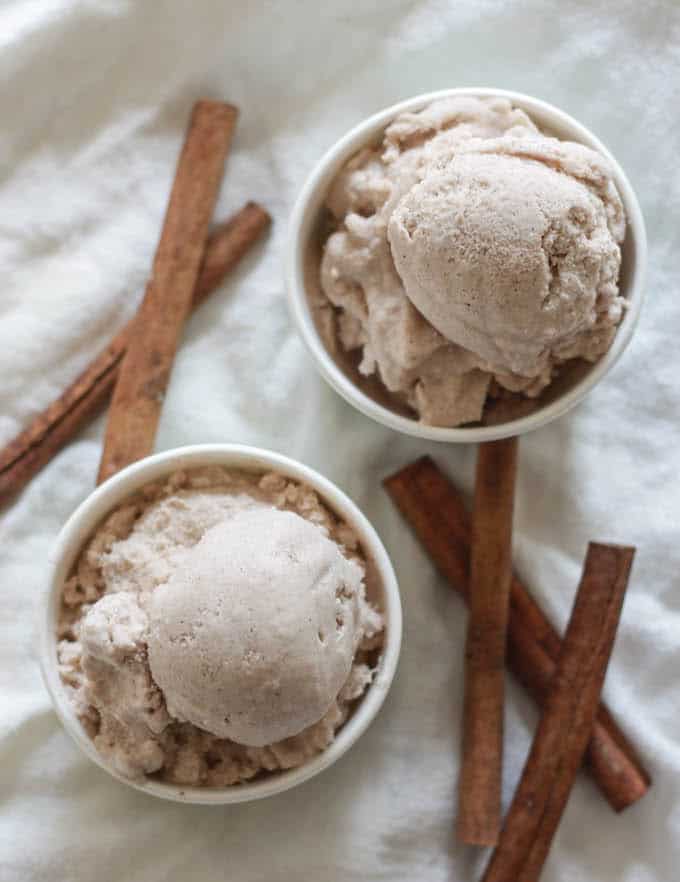 4. Cinnamon ice cream by Destination Delish. Cinnamon is not just for winter baking! The refreshing taste is just as pleasant in summer, especially when you mix it with coconut milk and some maple syrup for a surprising new ice cream flavor.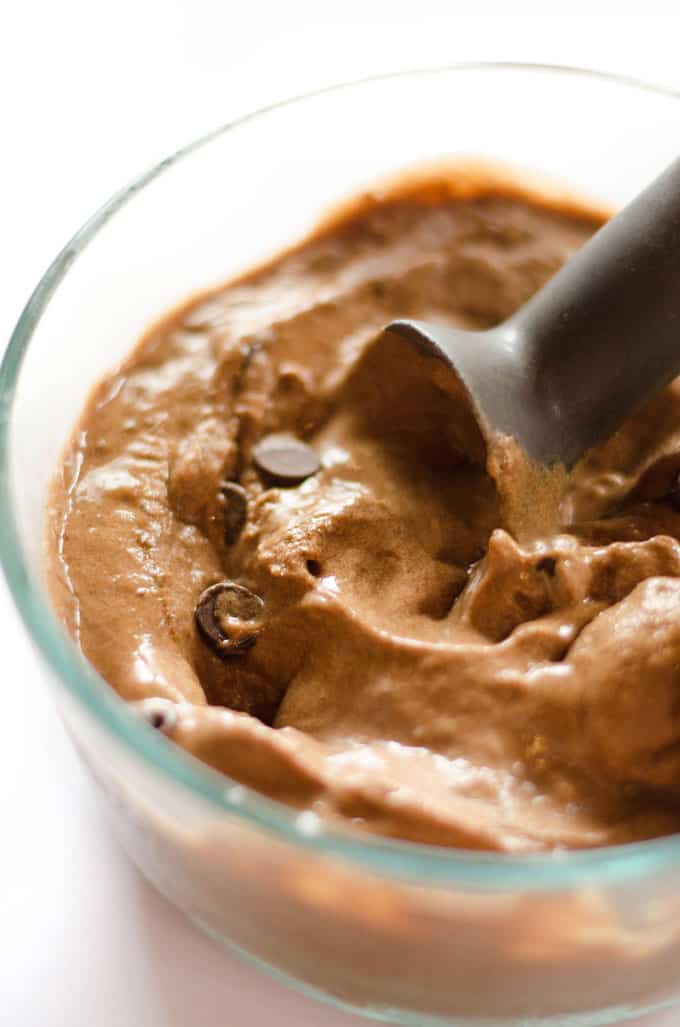 5. Mocha nice cream by Live Eat Learn. A little pick-me-up when you most need it, this vegan ice cream mixes bananas with coffee and chocolate. The result? Out of this world delicious!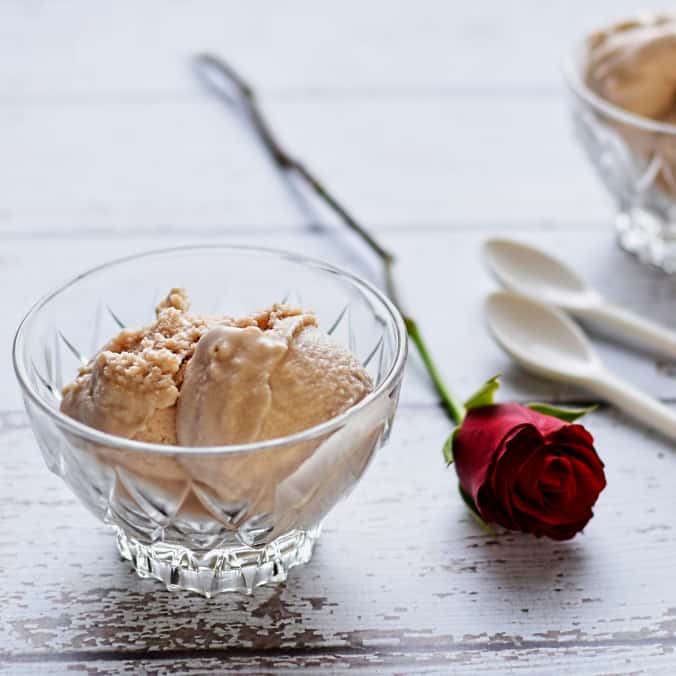 6. Rose petal and rhubarb ice cream by Circus Gardener. You're already using rose petals in your beauty routine (here's why you should), but have you considered blending them into your ice cream? Be warned, you might never look back.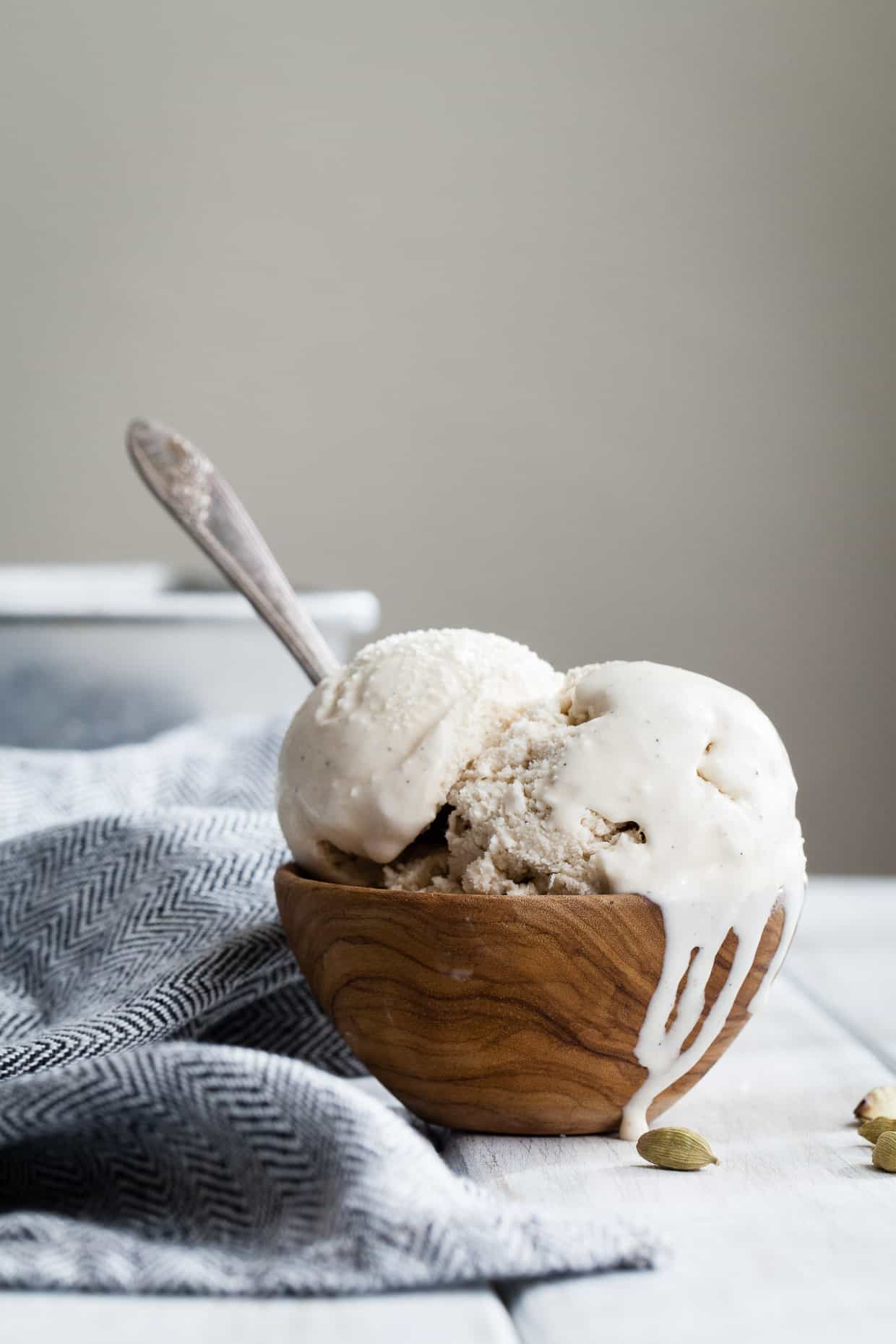 7. Cardamom ice cream by Snixy Kitchen. Floral and spicy from the cardamom, sweet from the vanilla, creamy from the coconut cream and milk. This is what summer dreams are made of!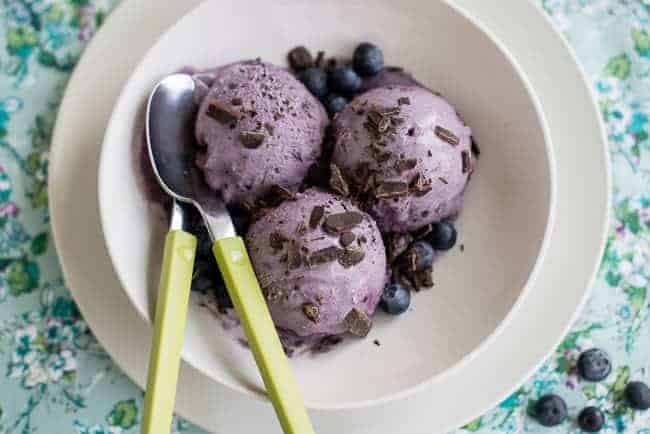 8. Blueberry chocolate chunk ice cream by Hello Glow. Coconut milk is our go-to vegan ice cream base. It's rich and creamy while the combination of blueberries and dark chocolate is a dream.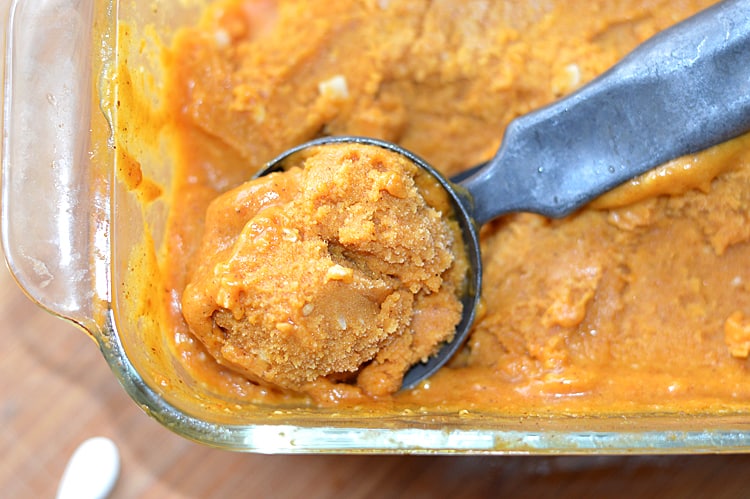 9. Pumpkin pie ice cream by The Veg Life. Big fan of pumpkin pie even when it's not theoretically the season? This ice cream will make you smile, then drool, and then smile some more.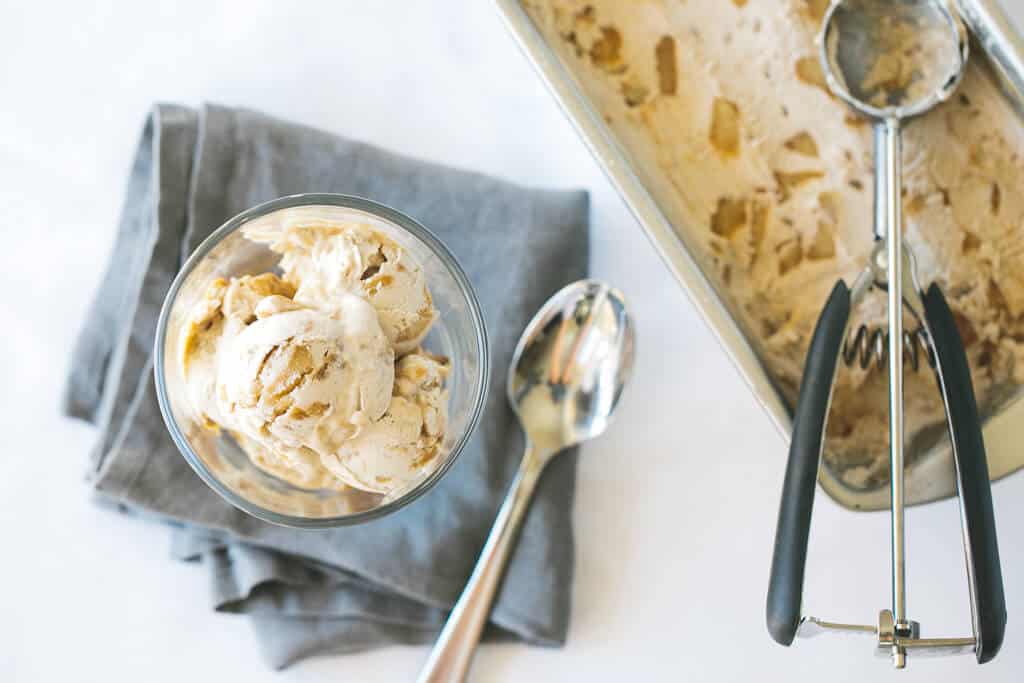 10. Salted caramel apple pie ice cream by Downshiftology. This paleo, vegan, dairy-free recipe is proof that you can have your favorite pie whenever you want to, however you want to.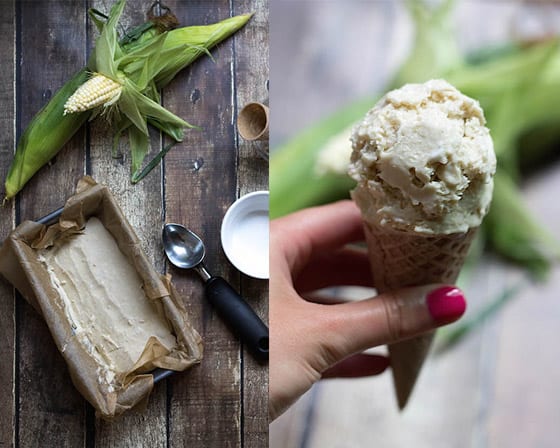 11. Sweet corn ice cream by Food by Mars. Ice cream like you probably haven't tasted before: made with sweet corn! And it's no churn, so it's easier than you might imagine.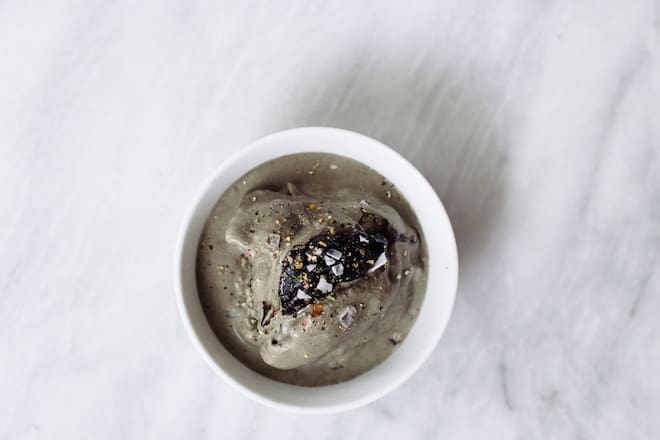 12. Black sesame ice cream by Nutrition Stripped. Gray might not be on your list of favorite ice cream colors, but this recipe might change your mind! It's made with black sesame and a pinch of black pepper, and it's a treat for the taste buds.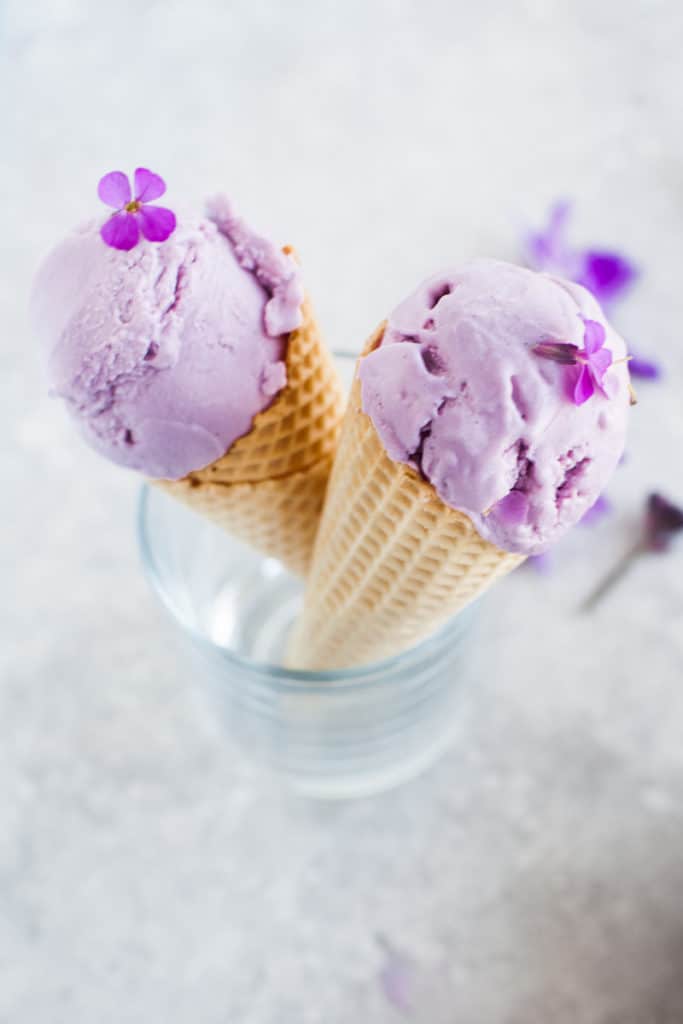 13. Coconut & purple sweet potato ice cream by Wallflower Kitchen. This gorgeous lilac color? Hard to believe it's actually from purple sweet potatoes!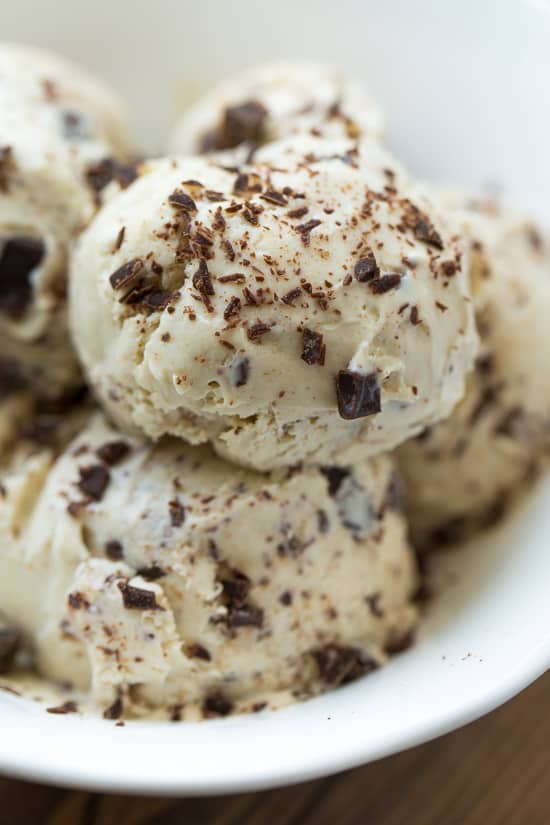 14. Chocolate peanut butter ice cream by Meaningful Eats. If you're sick of the icy taste most dairy-free ice creams have, don't worry! This one is creamy and satisfying, with cocoa butter as a secret ingredient.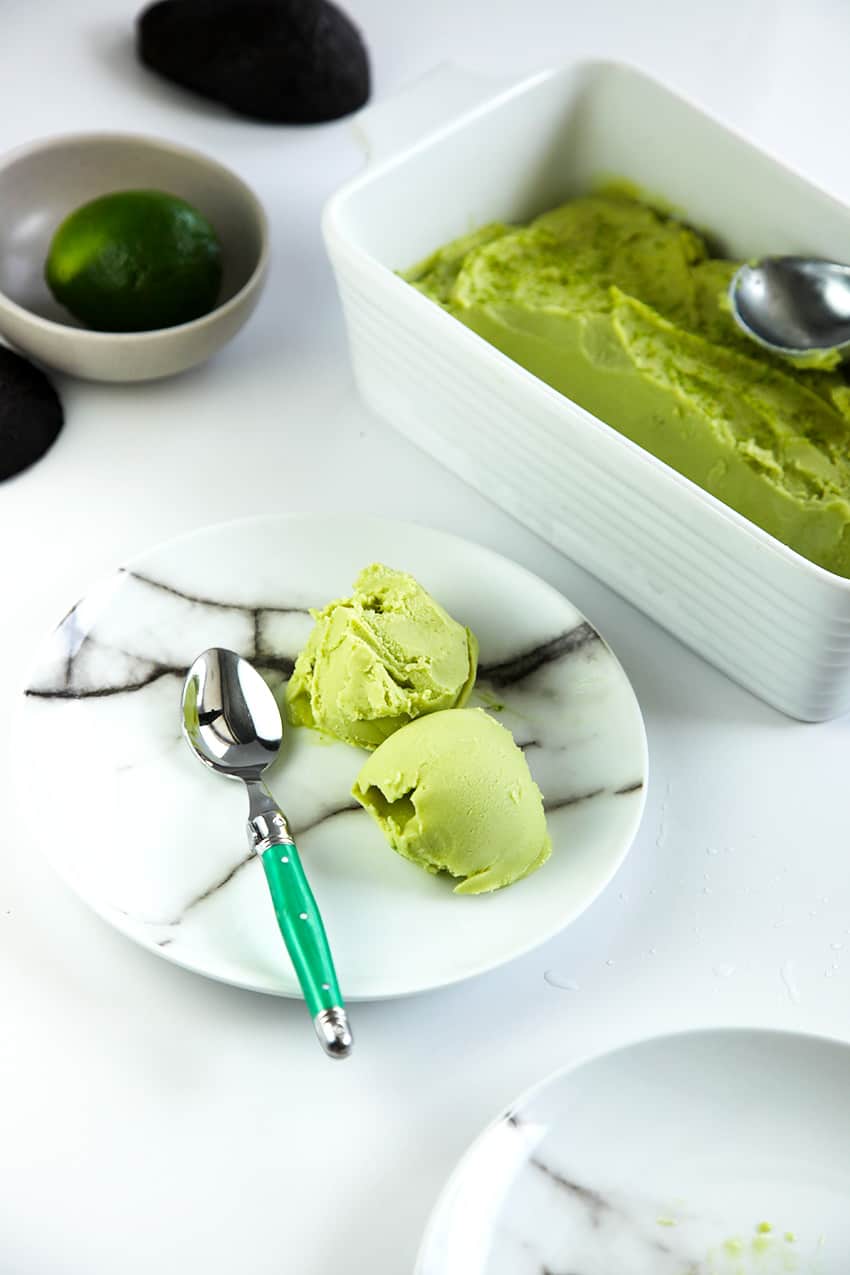 15. Avocado lime ice cream by Little Bigh. What's creamy enough for ice cream, but isn't dairy or banana? Oh, and is green? You guessed it, avocado. Mix it with lime to create a perfectly refreshing summer flavor.
14