The first time I had vegan mac & cheese, it was so bad. I was raised not to waste food, so it pains me to throw anything away, but that bowl was unceremoniously emptied into the garbage after a few bites. In fact, I feel a little bit queasy thinking about it.
I've found that most vegan foods are best when they're made with whole food ingredients and not processed faux cheeses and such, which is where that vegan mac & cheese went wrong. These vegan mac & cheese recipes are different—they're made with things like cashews, nutritional yeast, and cauliflower. They hit all the right comfort food notes: creamy, cheesy, and carb-y.
Or not carb-y! Yup, we've got some low carb options here too.
1 / 5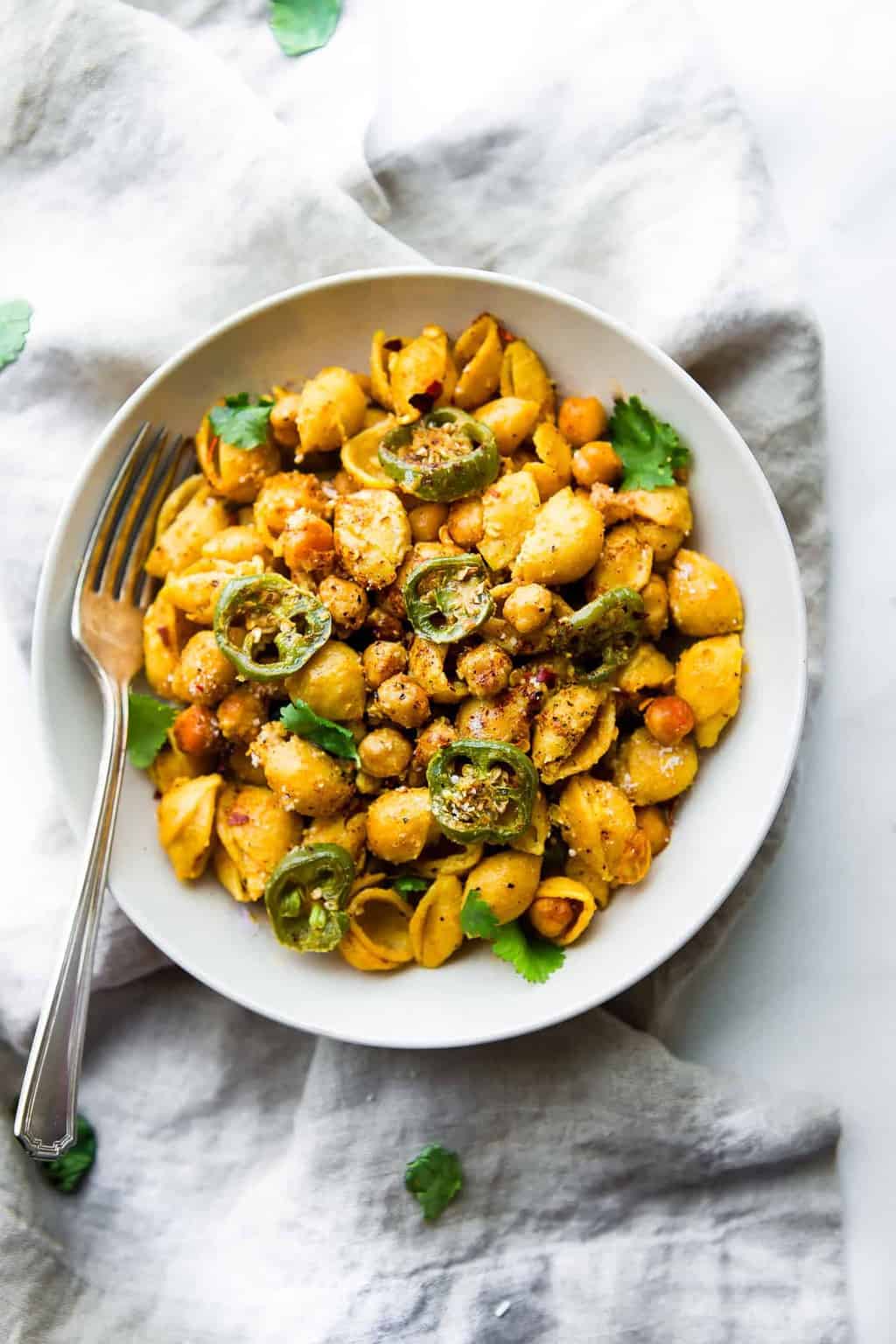 Plant-based milk, gluten-free flour or starch, and nutritional yeast combine to make the creamy sauce for this spicy, protein-packed vegan mac & cheese recipe.
Vegan Jalapeño Chickpea Mac & Cheese from Cotter Crunch
1