I really want to be one of those people who makes their own jams and tortillas and pasta, but I am not one of those people. So when it comes to vegan milks, which my household consumes in massive quantities, I'm more likely to be picking up a jug at the grocery store than making it myself. But! Once in a while, it's fun to DIY it. Homemade milks are pretty easy to make and, like most homemade things, they really do taste better than the ones you buy.
Ready to give it a try? Grab your blender and check out these vegan milks you can make at home:
1 / 5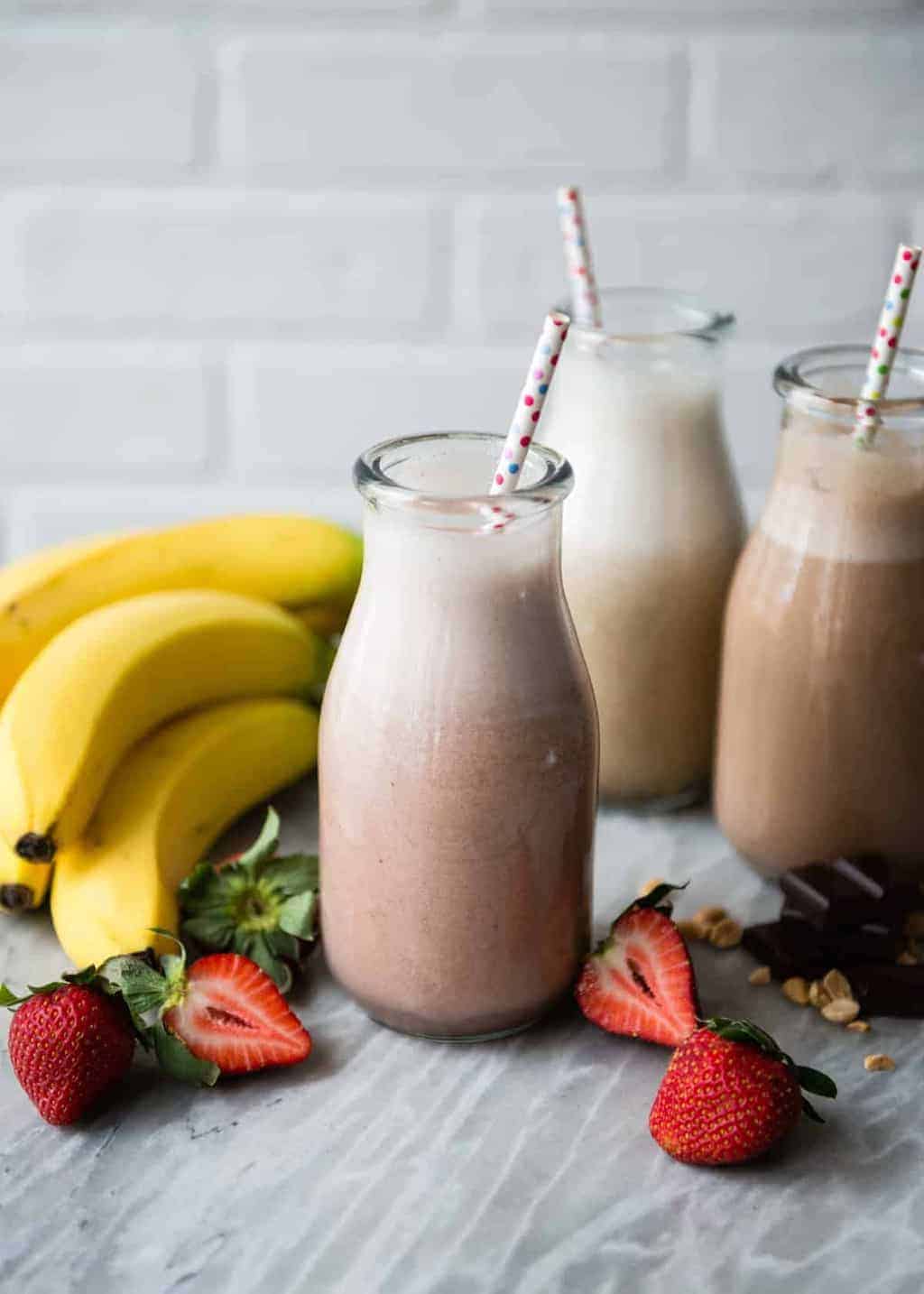 If you're still a little hesitant to commit to making your own milk, this is the recipe for you. It's the easiest vegan milk you'll ever make!
Banana Milk from Hello Glow
1