Growing up, the central component of every meal my family ate was meat. I'm guessing that was true for most of you, too. But now, things have changed. Almost every restaurant has a few vegetarian menu items and most people don't even give a second thought to the idea of making a dinner or two each week without meat.
This is the idea Stephanie and I built our new site, Hello Veggie, around. It's not vegetarian cooking for vegetarians–it's vegetarian cooking for everyone, because you don't have to eschew meat altogether to enjoy meatless meals.
On Hello Veggie, you'll find practical recipes that your entire family will love. We'll still be posting recipes here on Hello Glow, of course, but we'd love to have you follow Hello Veggie on Instagram, Facebook or Pinterest for even more delicious food-related posts. (Also: gorgeous photos of food!)
To give you an idea of what you can find on Hello Veggie, we've rounded up some simple vegetarian weeknight dinners from the archives. Hop on over to Hello Veggie to grab the full recipes!
1 / 7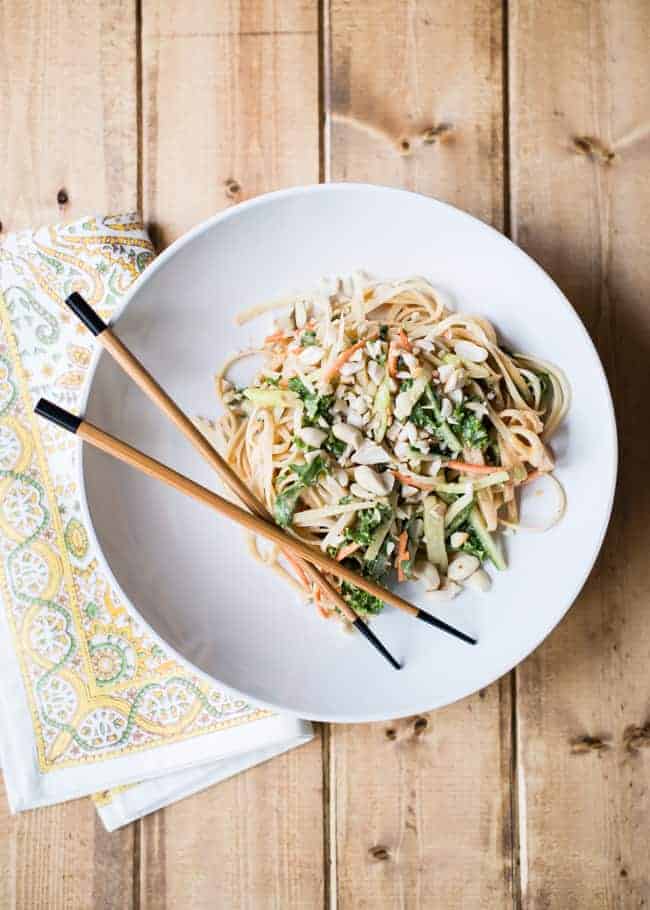 What's better than dinner in 15 minutes? A dinner with leftovers that taste even better the next day! Because these noodles can be eaten cold, you don't even need to microwave them.
6