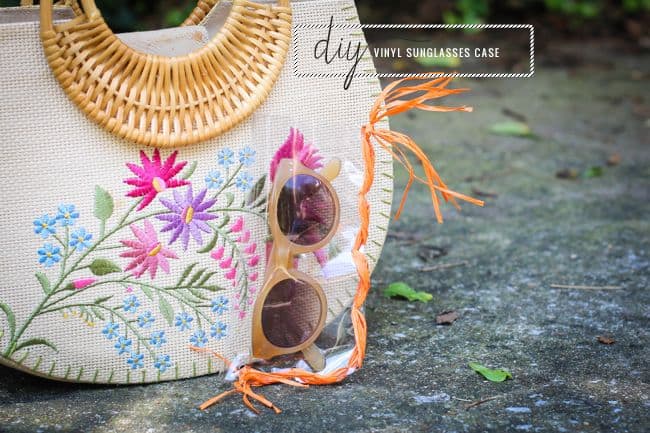 So far this summer I have managed to lose or break 3 pairs of sunglasses. Giving them to Sam as toys when we're at restaurants probably isn't helping. He's a big fan of the "mommy fetch" game where he throws things on the ground over and over for me to pick up. Fun times, that one.
Now I have to shop for sunglasses again. And isn't that one of the hardest thing to buy? Usually I'm at Target, looking in the fun house mirrors, trying to find a shape that hides dark circles without looking like I'm trying to be Rachel Zoe. Because those crazy big sunglasses make everyone else look like a bug.
Once I find the right pair, I'd like to be able to find them in my purse. This quick DIY (using my favorites, raffia and vinyl) protects the sunglasses and lets me actually SEE them. I love that!
Vinyl DIY sunglasses case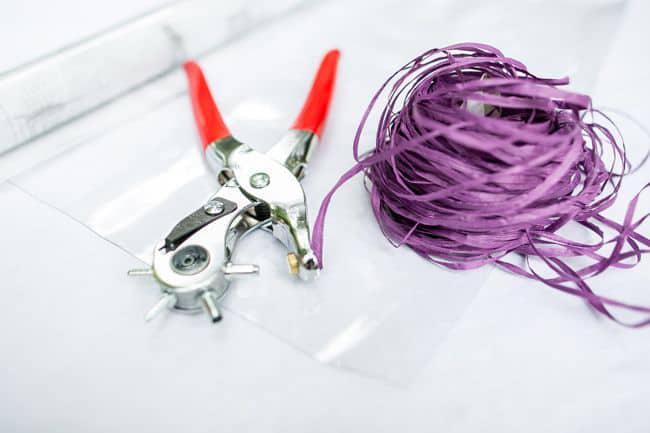 Supplies needed:
Clear vinyl
Raffia
Leather hole punch

Cut a piece of vinyl to fit your sunglasses. You can also use another sunglasses case (if you have one) as a size guide. I cut my piece about 7 inches tall and 8 inches wide. Then fold the vinyl in half and, using a leather punch, space holes around the outside edges. You can get out the ruler if you want the spacing to be exact – or just eyeball like I did.
Take a few strands of raffia and weave through the holes. I recommend starting the raffia at the top edge and when you get to the bottom then turn and weave back to the top, reversing the loops. That way you can end at the top edge with a bow or tassel. I thought it might be hard to slide the glasses in and out of the vinyl but it's easy.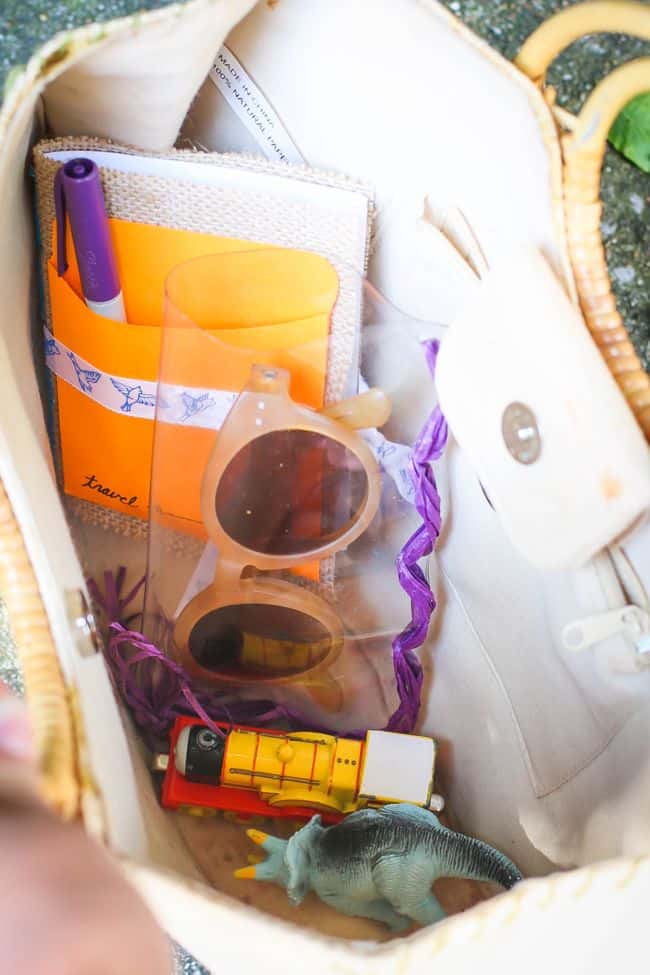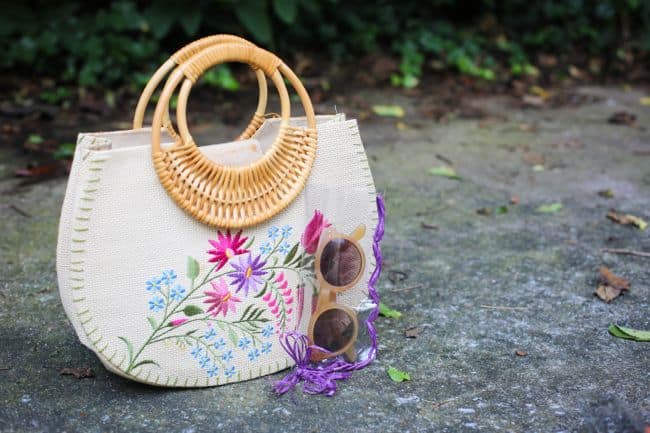 Tell me I'm not the only one with trains and dinosaurs in my purse?
0