The only thing more boho-chic than braids? Waterfall braids! When you want to take your summer styling to the next level, waterfall is the way to go. It may look like a lot of effort but once you master the basic technique, a whole new world of everyday to party-ready styles will open up! And we all love a versatile hairstyle. Scroll down to see some of our favorite tutorials:
7 Waterfall Braid Tutorials For Perfect Summer Hair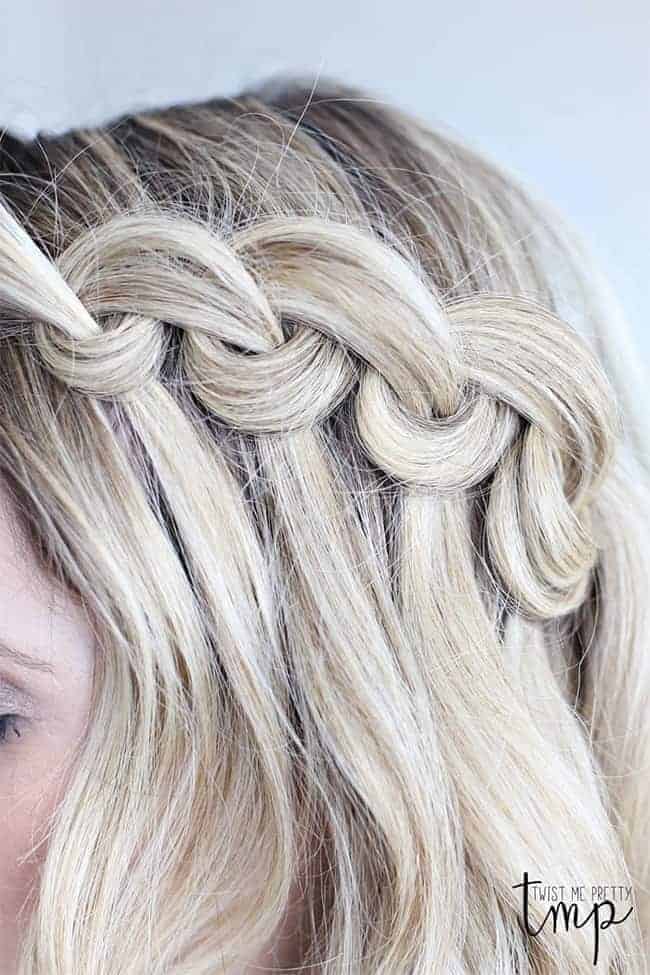 Use this looped waterfall braid as a base for a whole lot of other hairstyle options. Abby from Twist Me Pretty suggests adding another row of loops on the other side to create a crown effect, for example. The look is romantic and sweet, ideal for summer celebrations or date nights.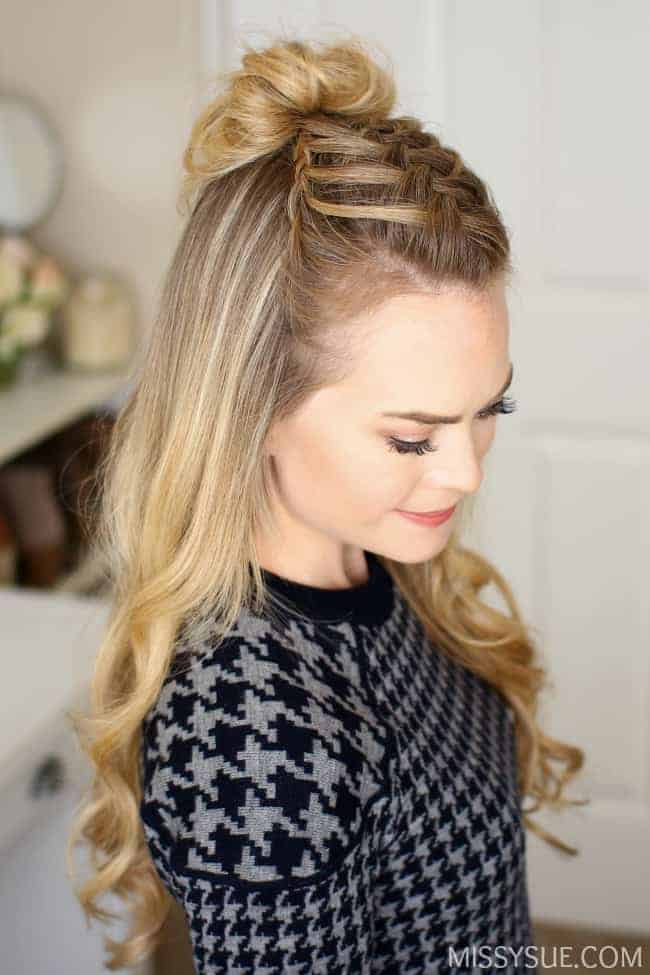 This tutorial from Missy Sue mixes a waterfall braid with the half-up hairstyle trend and a little French braiding, too! It's more advanced than the others, but it's totally worth the effort, as it's sure to wow everyone when you wear it!
Long-haired gals will enjoy wearing this easy hairstyle on a regular basis. Sure, you can adorn it with a couple of fresh flowers for a simple and romantic bridal look (as suggested by Once Wed), but you can also wear it casually say, at the beach (while your hair is still damp) or to another summer outing.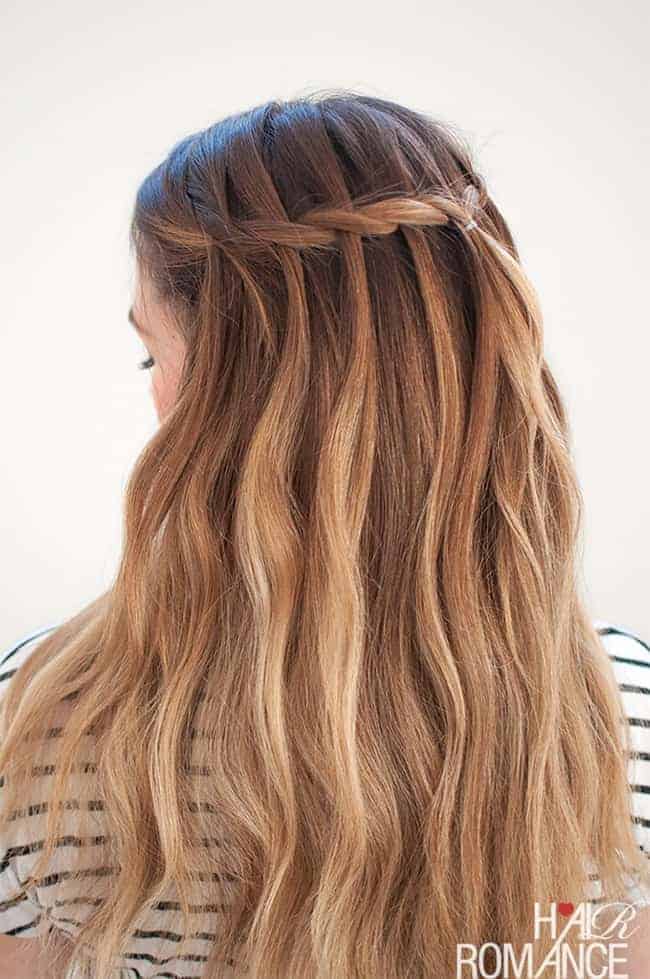 Ever wanted to have mermaid hair? This waterfall mermaid braid from Hair Romance is as close as we can get to Ariel's gorgeous locks, and the look is perfect for summer! This tutorial shows you how to style thin waterfall braids on both sides to create a lovely crown look.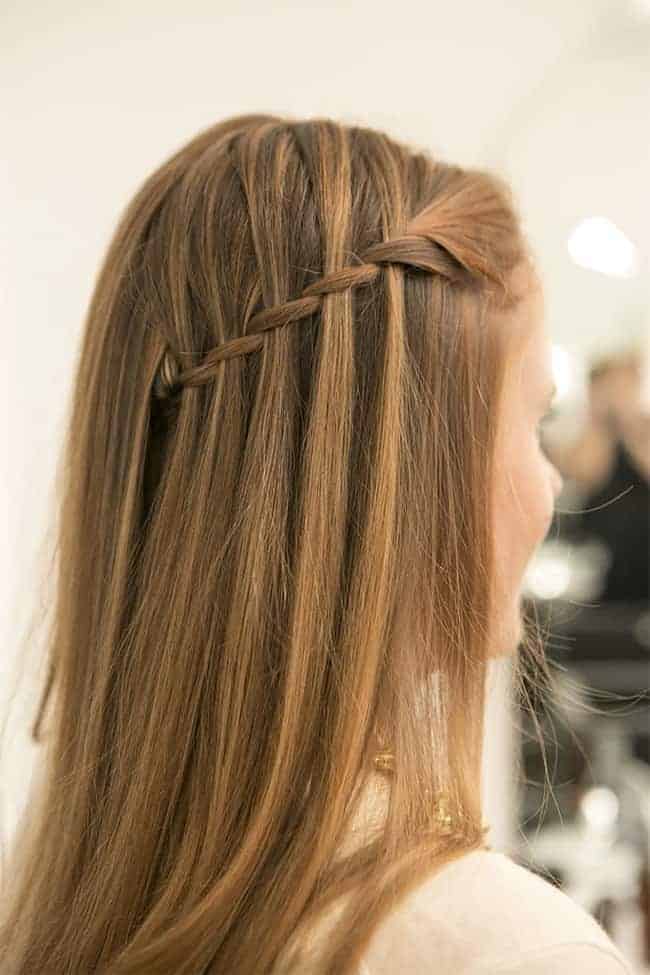 Not ready to commit to a whole headful of braids? We get it, you don't have to. Start small, with a delicate side waterfall braid that adds just enough flair to your hair. This style from Pop Sugar is so subtle and pretty, it will complement your outfit rather than outshine it.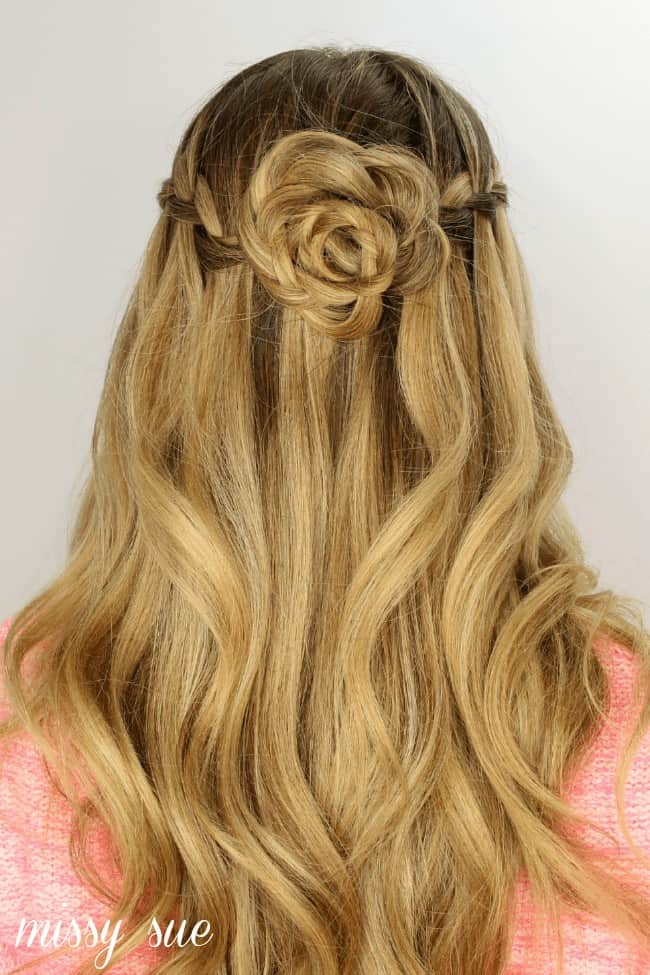 Attention, wedding goers! This tutorial from Missy Sue is for you: lovely symmetrical waterfall braids finished in a relaxed flower-shaped bun. It goes equally well with elegant or more casual attire. Bonus points: this works even if your hair is just shoulder length, and it doesn't require additional hair accessories since it's already intricate-looking.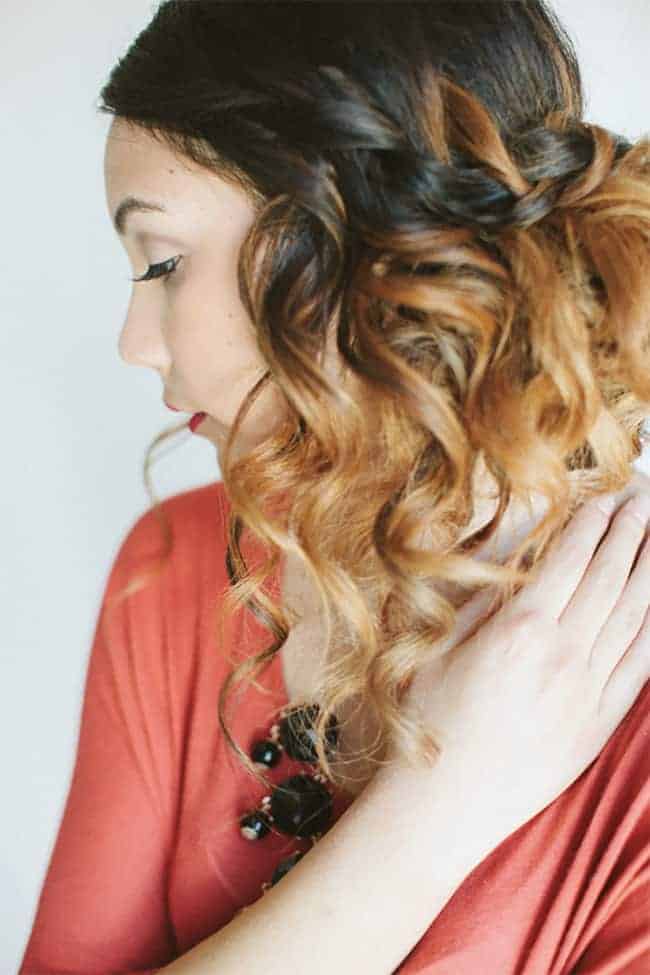 Whether you already have curly hair or you curl your hair with an iron, this waterfall braid from Wedding Chicks style is a great option for you. It's romantic, yet still casual, and you can easily take it from day to night. We can imagine it with a strapless gown and a statement necklace, but also with a simple cocktail dress and comfortable heels.
63