When summer comes we get so excited about all of the fresh fruit – the kids have already starting gorging themselves on blueberries and strawberries. I'm always on the lookout for new ways to sneak in more fresh fruits and veggies, and lately smoothies, iced drinks and popsicles have been a bit hit. Because even though it's packed with good stuff for you it always feels more like a treat when it's frozen.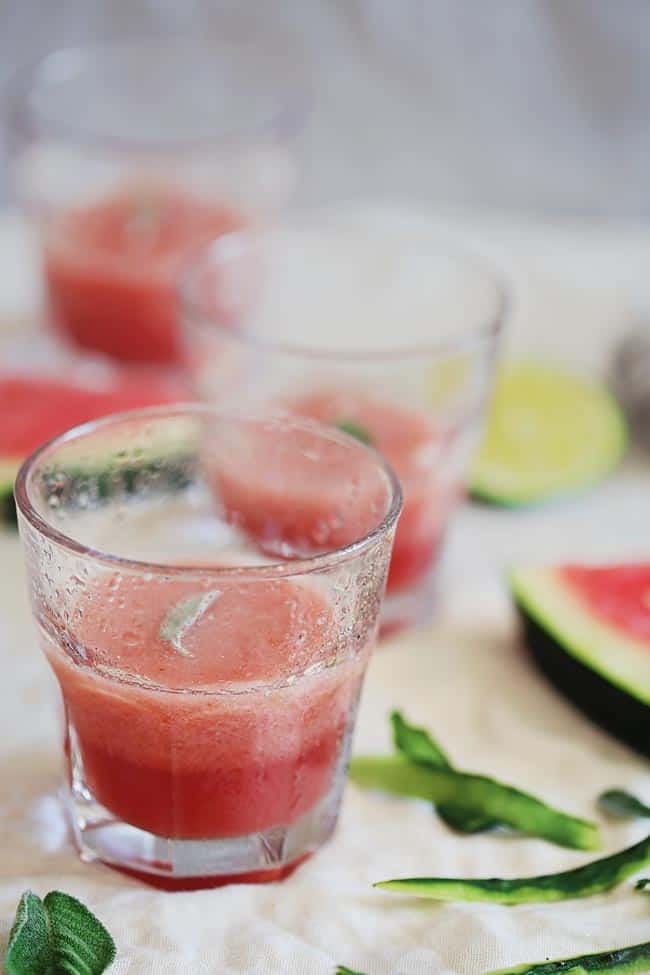 But am I the only one who finds picking a watermelon stressful? You never know quite what you're getting, and you feel like a total chump if you pick a bad one. Are there watermelon picking tricks? I look it over, knock on it a bit, all in an effort to look like I know what I'm doing. Because suddenly I feel like all of the other produce shoppers are watching me, smirking.
Ok, so maybe I'm a little paranoid. But, oh man, if you get a good one? Heaven!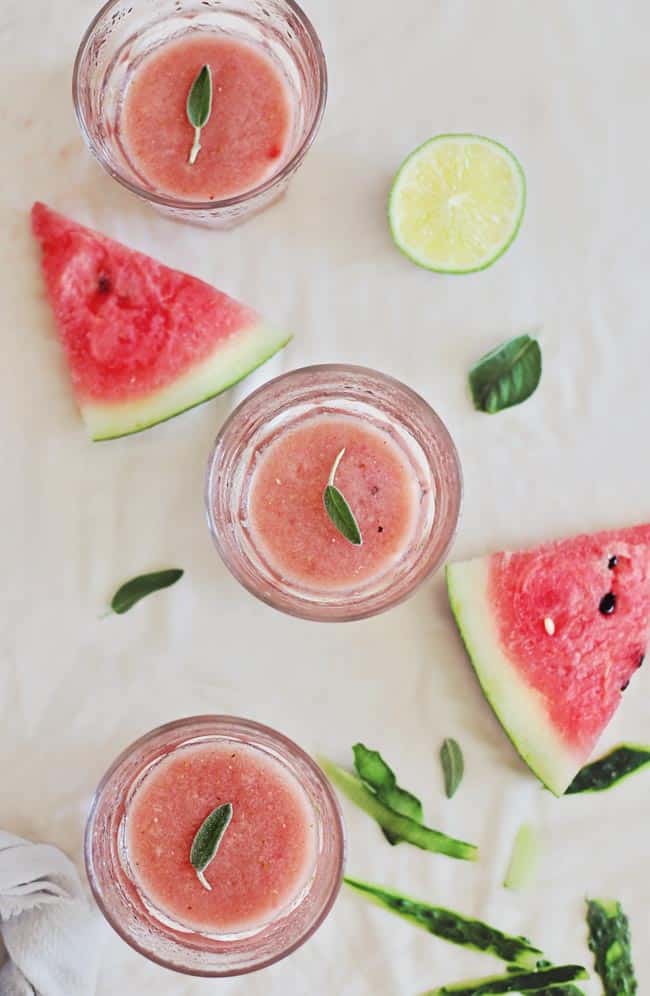 Fortunately my first watermelon of the season was juicy, sweet perfection. A good omen, right? After cutting up the watermelon, I used half for this drink and ate the other half standing over the sink. And it was awesome.
Watermelon Cucumber Slush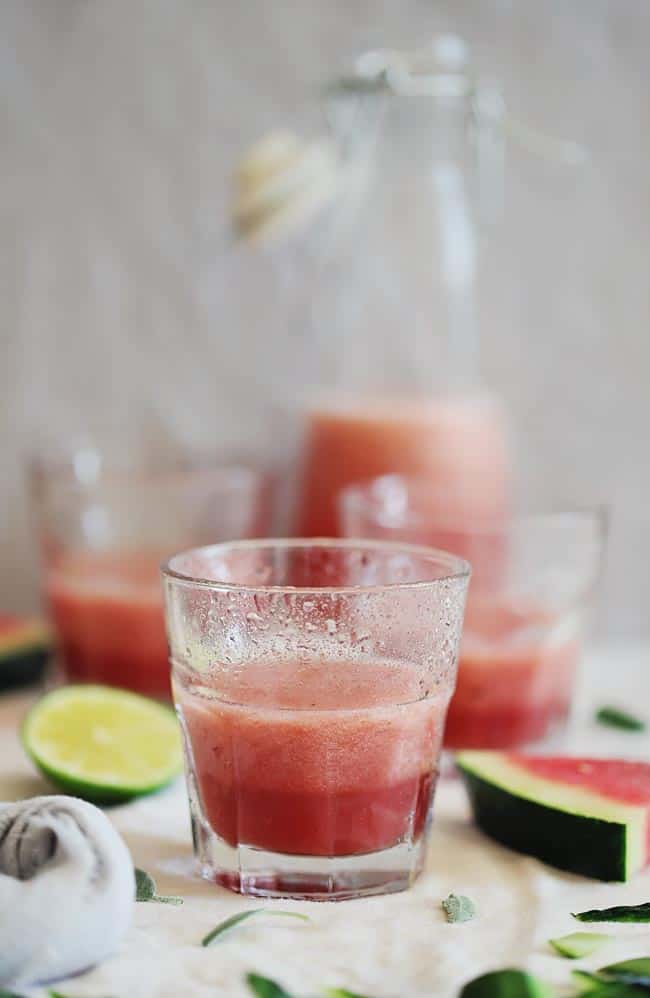 Combine the following in a blender:
1 cucumber (peeled and cut into chunks)
4 cups watermelon
1/4 cup mint leaves
3 tablespoons raw sugar
1 tablespoon lemon or lime juice
Blend together and then pour through a fine mesh strainer. Discard solids.
Combine watermelon juice with 2 cups of ice in a blender and pulse till slushy. Best served immediately but you can also freeze any leftovers.
This tastes like summer in a glass. Watermelon and cucumber is an unexpected combination that's pretty darn refreshing when it's 90 degrees out. And, yes, it is already 90 degrees.
What's your favorite drink to enjoy when it gets hot?
32