Oh, ice pops, how you make summer heat easier to bear! Making your own popsicles is not only fun, but it also gives you complete control over what goes in them. This recipe from the amazing The Ranch at Live Oak Cookbook, for example, has all the vitamin C you and the kids need as well as being hydrating – and really pretty too!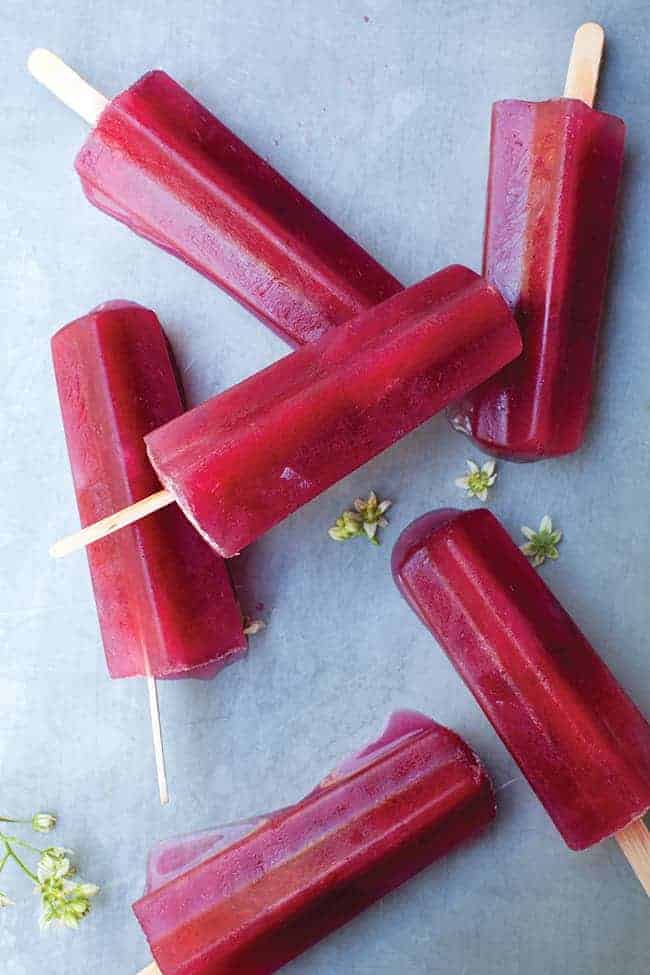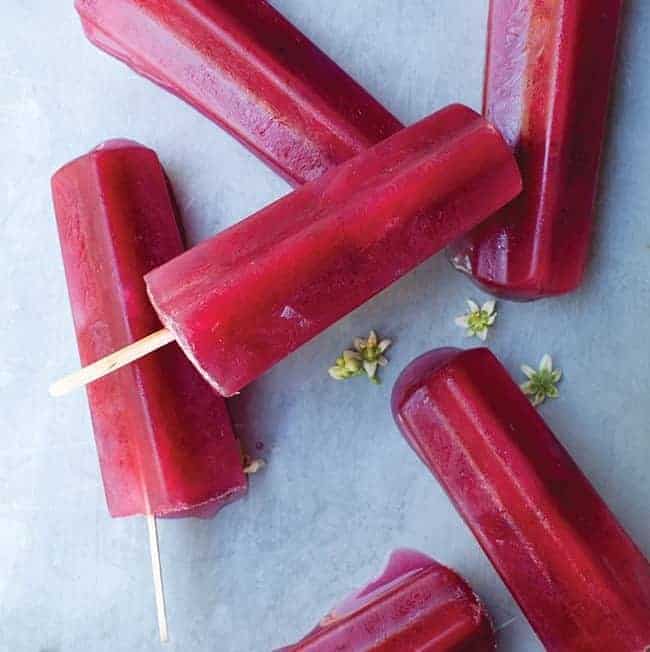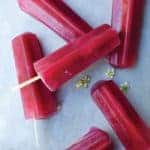 Print Recipe
Watermelon, lime and hibiscus ice pops
Vitamin C packed ice pops that will refresh even the hottest summer day.
Ingredients
¼

cup

dried hibiscus flowers

2 ½

cups

watermelon chunks

from about 1¼ pounds watermelon

¼

cup

raw agave nectar

½

teaspoon

lime zest

3

tablespoons

fresh lime juice
Instructions
In a small saucepan, bring ¾ cup water and the dried hibiscus flowers to a simmer. Turn off the heat and let stand until cool. Pour through a fine-mesh sieve into a bowl.

in a food processor, blend the watermelon chunks until liquified. Strain through a fine-mesh sieve lined with muslin into a pitcher; discard any solids. (You should have about 1½ cups watermelon juice.)

Stir the hibiscus water, agave nectar, and lime zest and juice into the watermelon juice. Pour the juice mixture into ice pop molds and freeze until firm, about 7 hours.
Summer Detox Salad
Summer detox may be the easiest one: there are fresh fruit and veggies available everywhere, plus the heat makes you want to stay away from hot oil or the oven. This salad can easily become your go-to dinner, and you'll be happy to see it's easy to make and super healthy.
Greens such as broccoli and spinach are packed with antioxidants and other phytonutrients, which makes eating them fresh a must. Surprisingly enough, mature spinach leaves are even healthier than baby spinach, so pick a nice bunch to make this salad.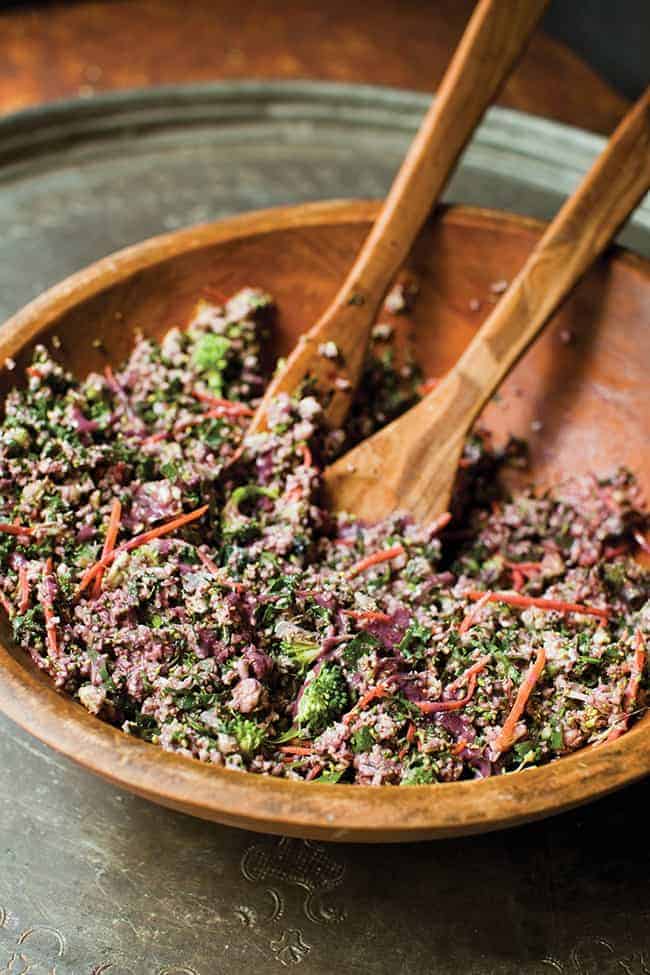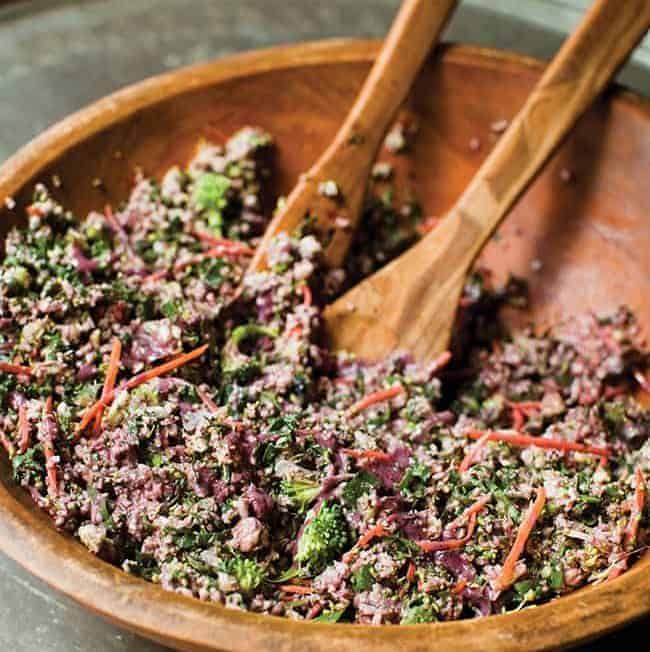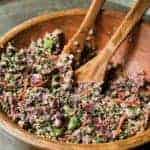 Print Recipe
Ranch detox salad
Enjoy the taste of summer vegetables while also detoxifying your body.
Ingredients
For Salad
1

head broccoli

cut into florets, stem reserved

1

head cauliflower

cored and cut into florets

2

medium carrots

unpeeled, coarsely grated

4

large kale leaves

stems removed, finely chopped

2

cups

finely chopped spinach leaves

2

tablespoons

sunflower seeds

2

tablespoons

raw pepitas

2

tablespoons

cranberries

fresh if in season or dried
For Purple Dressing
1

cup

fresh or frozen blueberries

Zest and juice of 1 lemon

1

tablespoon

maca powder

Sea salt and freshly ground black pepper to taste
Instructions
For Salad
Peel the broccoli stem and chop, then chop the broccoli and cauliflower florets with a sharp knife or by pulsing in a food processor. Place the chopped broccoli and cauliflower in a large bowl. Add the carrots, kale, and spinach and mix well.

Garnish the salad with the sunflower seeds, pepitas, and cranberries. Serve with purple dressing.
For Purple Dressing
In a blender, combine the blueberries and lemon zest and juice on high speed until liquified.

In a small dry skillet over a high heat, toast the maca, stirring continuously, for about 30 seconds. Add the toasted maca to the blueberries and combine. Season with salt and pepper. use the dressing immediately.
The Ranch at Live Oak Cookbook shares 100 delicious vegetarian dishes from one of the world's greatest spas, so if you can't make the trek to Malibu for their luxurious transformation you can at least create a spa experience in your own backyard!
0