The first time I tried tofu was shortly after I moved in with my boyfriend. He's now my husband and it's a small miracle that I decided to marry him after he cooked that—white, mushy, crumbly, with an ever-so-slightly sour flavor. I didn't touch tofu again until we got Thai takeout one night and I tried a triangle of tofu that was in pad Thai. What a revelation! It was chewy, with crispy edges, and packed with flavor. So it wasn't that I didn't like tofu. My husband just didn't know how to cook it!
Now, when people tell me they don't like tofu, my first question is always "how do you cook it?" Because I'm pretty sure that's the root of a lot of tofu hate. The first step in cooking tofu should always be pressing it, which gets that funky tofu water out so all the flavors you add to it can soak in. Press it using a cutting board, weights, and towels or, if you cook with tofu a lot, buy a tofu press (it's so worth it!). Once your tofu is pressed, it's time to get cooking. Here are 5 of my favorite ways to make tofu irresistible:
1 / 5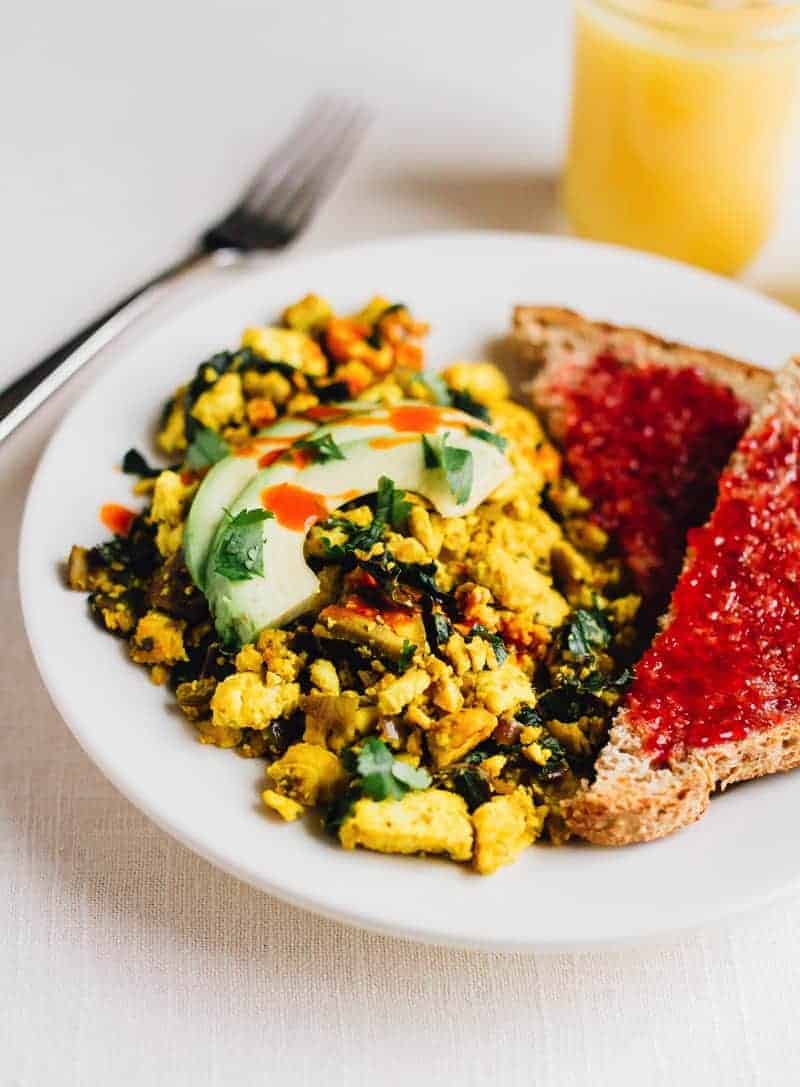 A scramble might just be the easiest—and tastiest—way to cook tofu. And as a bonus, if you're looking for more ways to incorporate turmeric into your diet, that's what gives this scramble its golden color.
Golden Tofu Scramble from Eating Bird Food
10