For as long as I can remember I have always loved wearing scarves. As someone who often struggles to feel stylish and put together, I usually find myself looking for easy ways to up my fashion game that don't automatically send me into a panic. Luckily, one of the simplest ways to make an outfit look "your own" is with a cute scarf. Whether it be a chunky winter wrap or a soft silky pashmina, you can always count on a well-chosen scarf to make any outfit look more pulled together in a matter of seconds.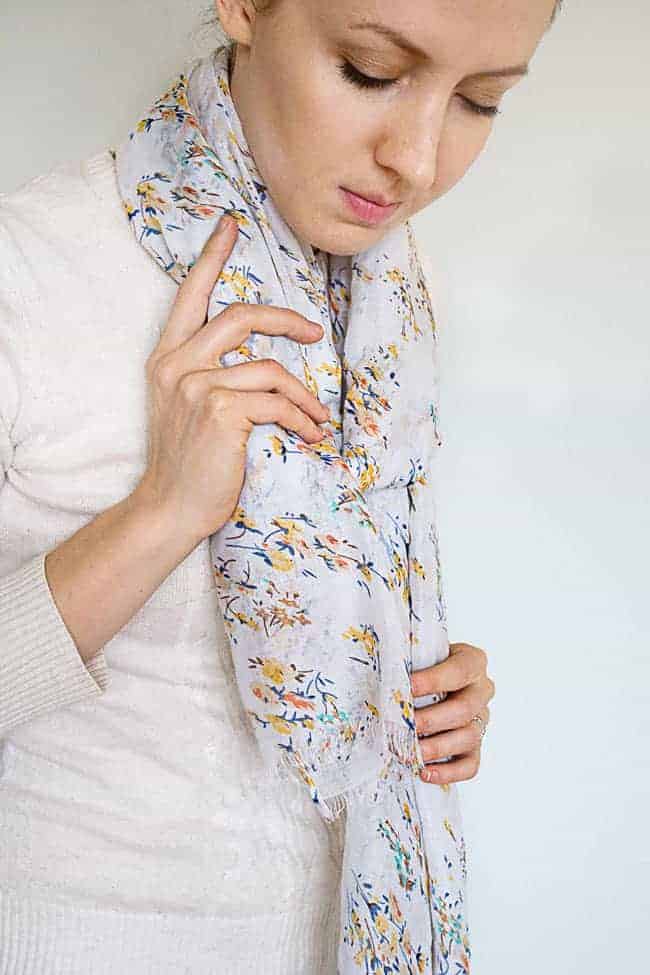 The thing is, with so many cute ways to tie a scarf, looking polished isn't as simple as just tossing one around your neck and heading out the door (oh, how I wish!). All the different styles and techniques can be confusing, but rather than be intimidated by the hundreds of different knots and wraps out there, we put together a quick video showing you ten different (and easy!) ways to up your scarf-tying game.
So go ahead, grab a couple of your favorite scarves and follow along with the video below to feel more stylish, instantly and effortlessly.
10 Simple Ways to Tie a Scarf

And in case ten ways isn't enough, here's another post we did a while back showing you 13 more ways to tie your favorite scarf.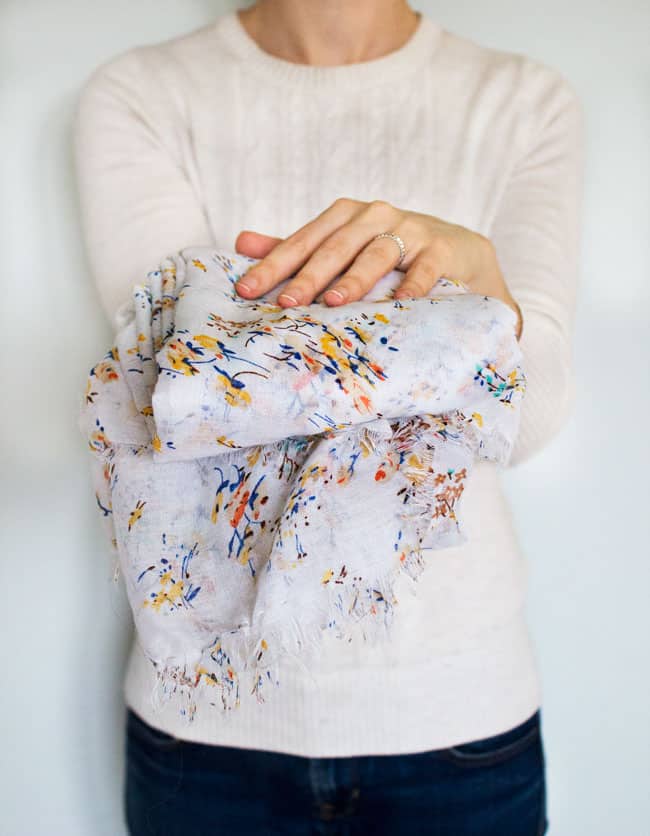 11