Commonly used during the Roman Empire and especially popular during the Victorian era, edible flowers have taken a long break from mainstream cooking… Up until a couple of seasons ago!
We're happy to report there's a wide range of flowers you can eat, including dandelions, lilac, pansies, and, wait for it… peonies! Not only do they look delightful and take a meal from 'meh' to 'wow' in seconds, but they're also flavorful. Just make sure you don't harvest them from the side of the road or from plants that have been sprayed with pesticides, choosing trusted sources instead.
Ready to take your summer get togethers to the next level? Here are 11 gorgeous ways to use edible flowers in your kitchen.
1 / 11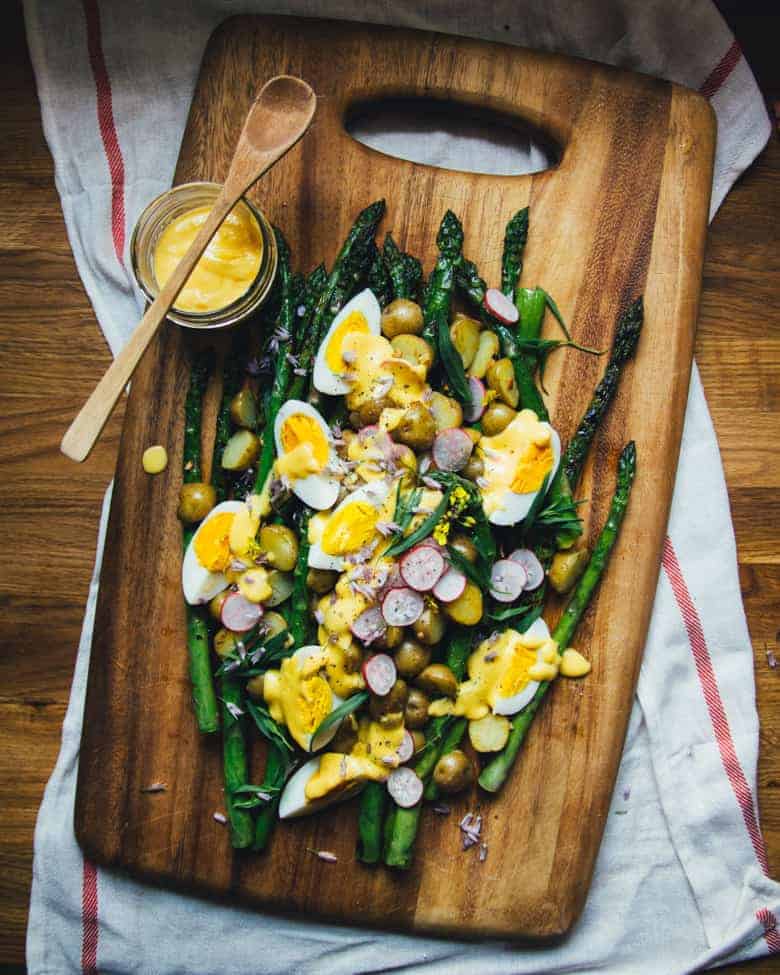 The season can't pass without you grilling some asparagus! Combine with garlic potato hash, horseradish hollandaise, and lots of toppings, including brassica flowers.
Grilled Asparagus Feast from From the Land We Live On
1