Commonly used during the Roman Empire and especially popular during the Victorian era, edible flowers have taken a long break from mainstream cooking… Up until a couple of seasons ago!
We're happy to report there's a wide range of flowers you can eat, including dandelions, lilac, pansies, and, wait for it… peonies! Not only do they look delightful and take a meal from 'meh' to 'wow' in seconds, but they're also flavorful. Just make sure you don't harvest them from the side of the road or from plants that have been sprayed with pesticides, choosing trusted sources instead.
12 Edible Flower Recipes
Ready to take your summer get togethers to the next level? Here are 11 gorgeous ways to use edible flowers in your kitchen.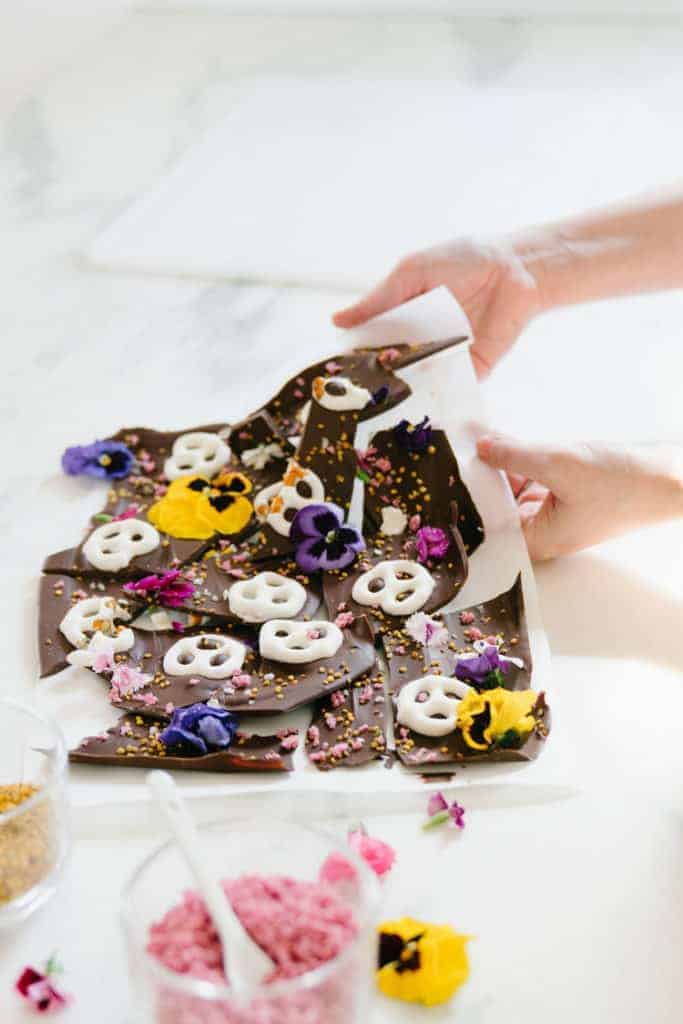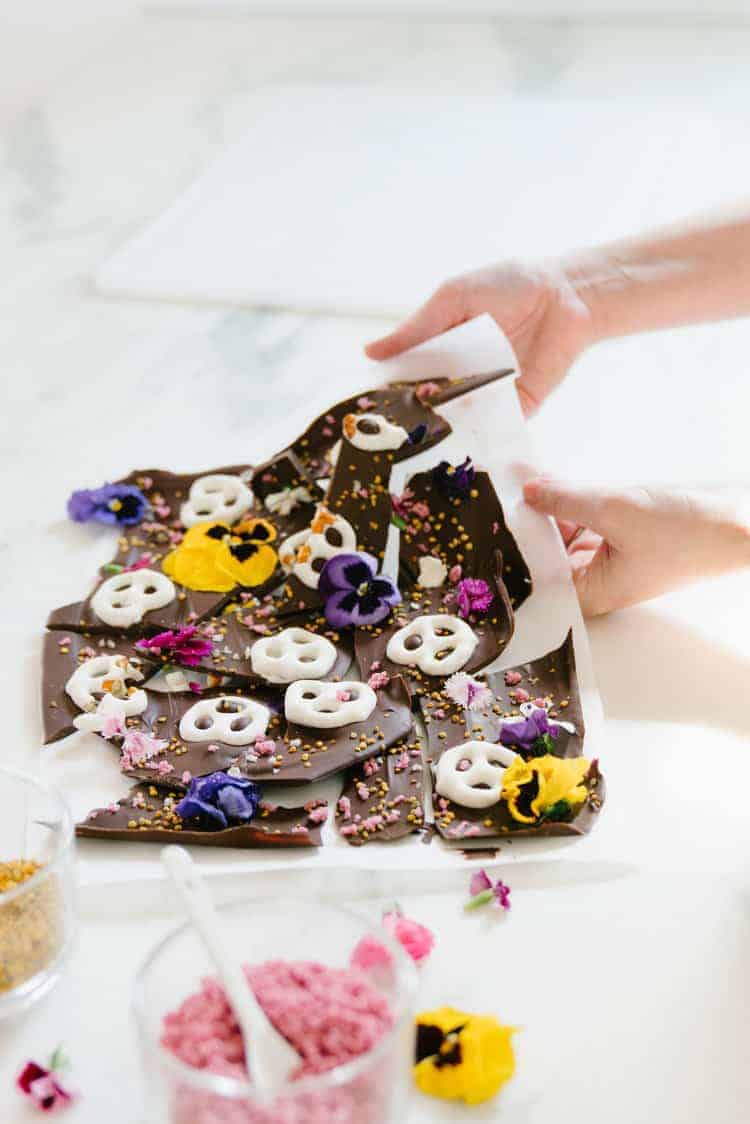 This chocolate bark is actually healthy: made with antioxidant, anti-inflammatory, antibacterial bee pollen, dark chocolate, and beautiful edible flowers.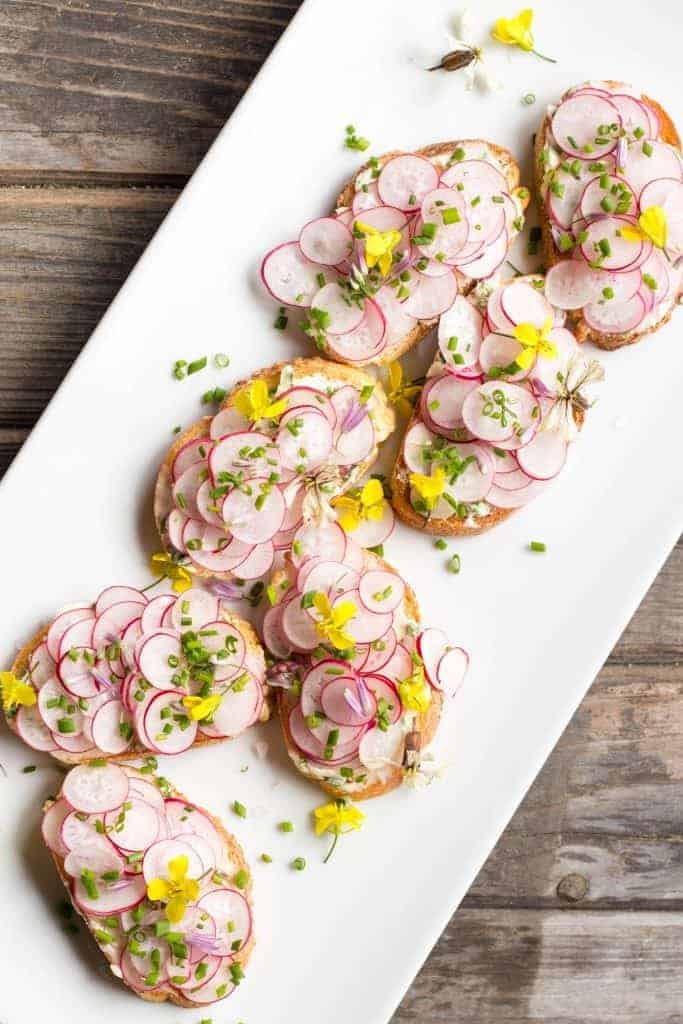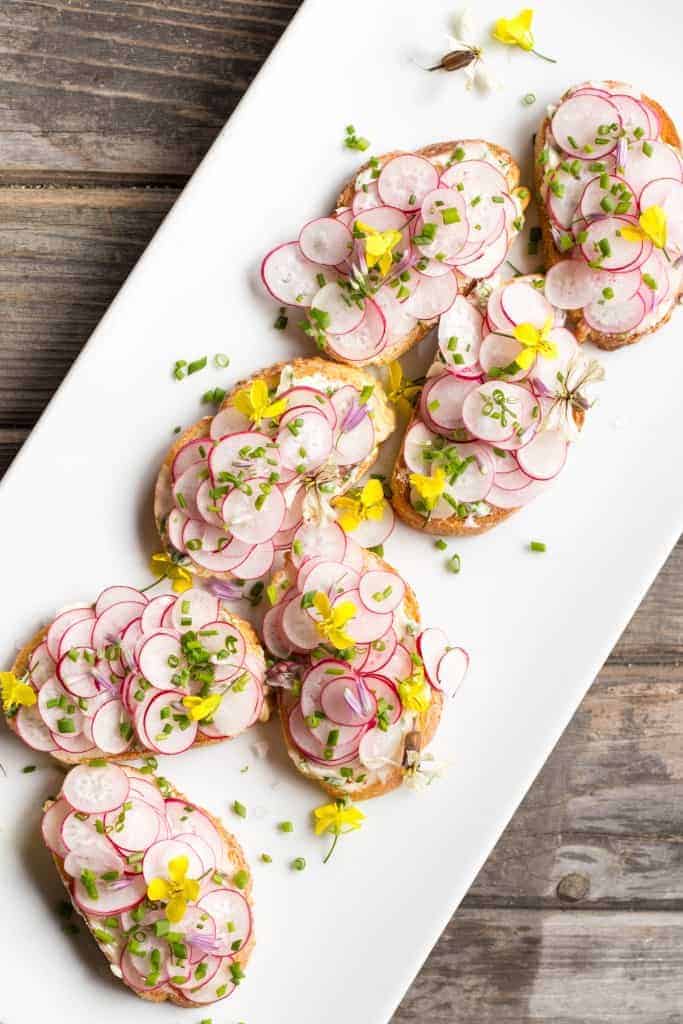 Try the classic French radish + butter combination, enriched with fresh chives and edible flowers (chives, kale or arugula all work perfectly!)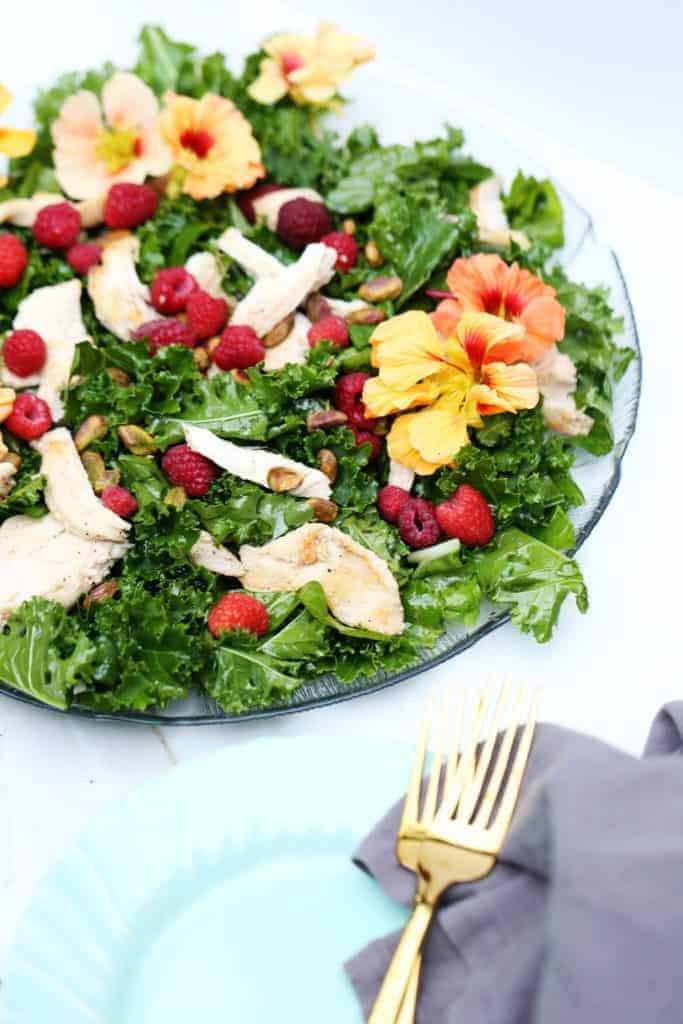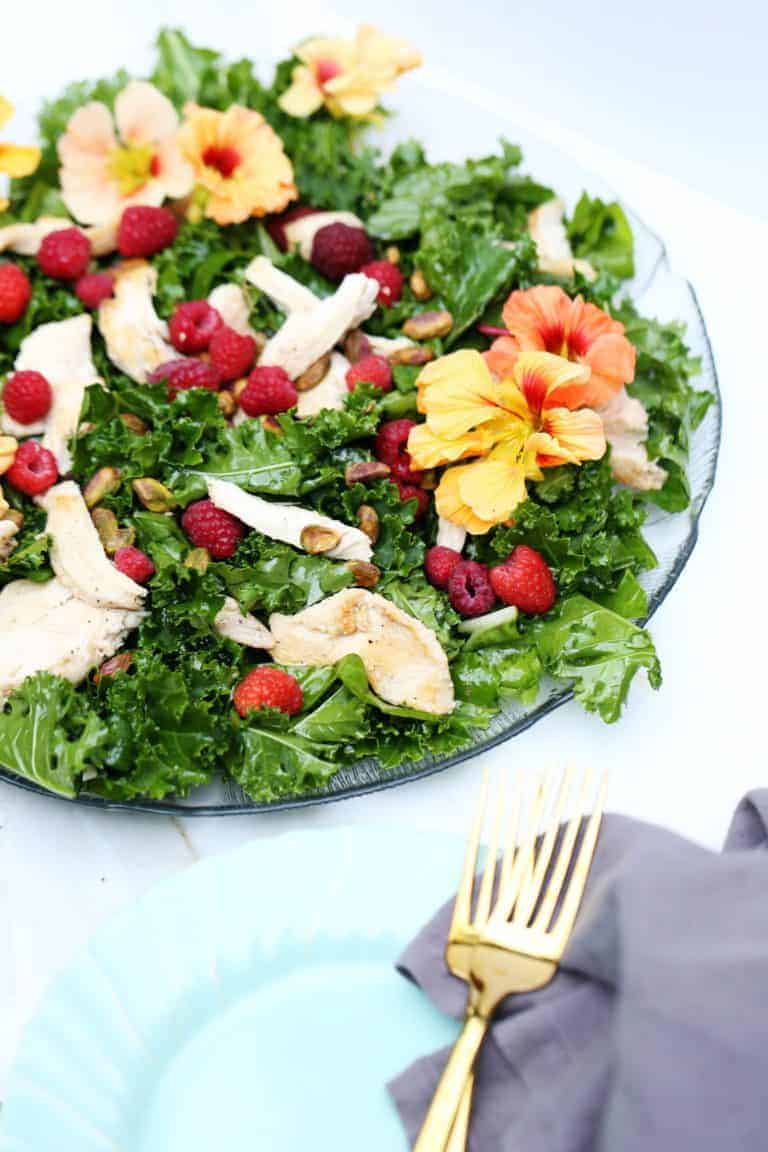 This flavorful combination is the perfect summer entree: sweet raspberries, tangy kale, grilled chicken, and aromatic marigold and pansies, with a raspberry shrub vinaigrette on top.
Raspberry Kale Salad with Edible Flowers from One Armed Mama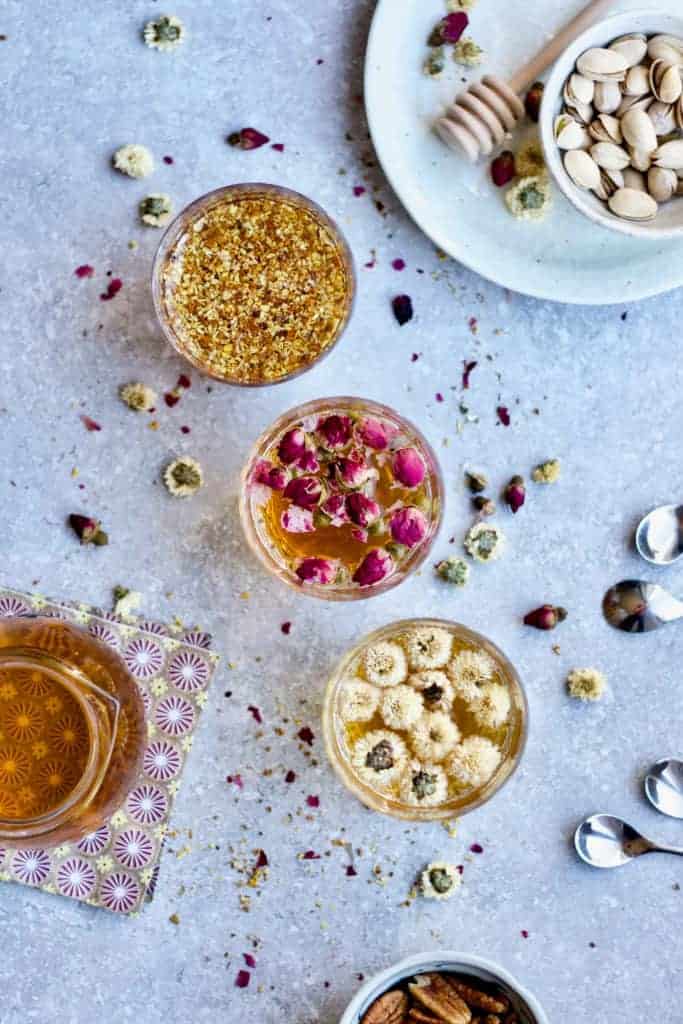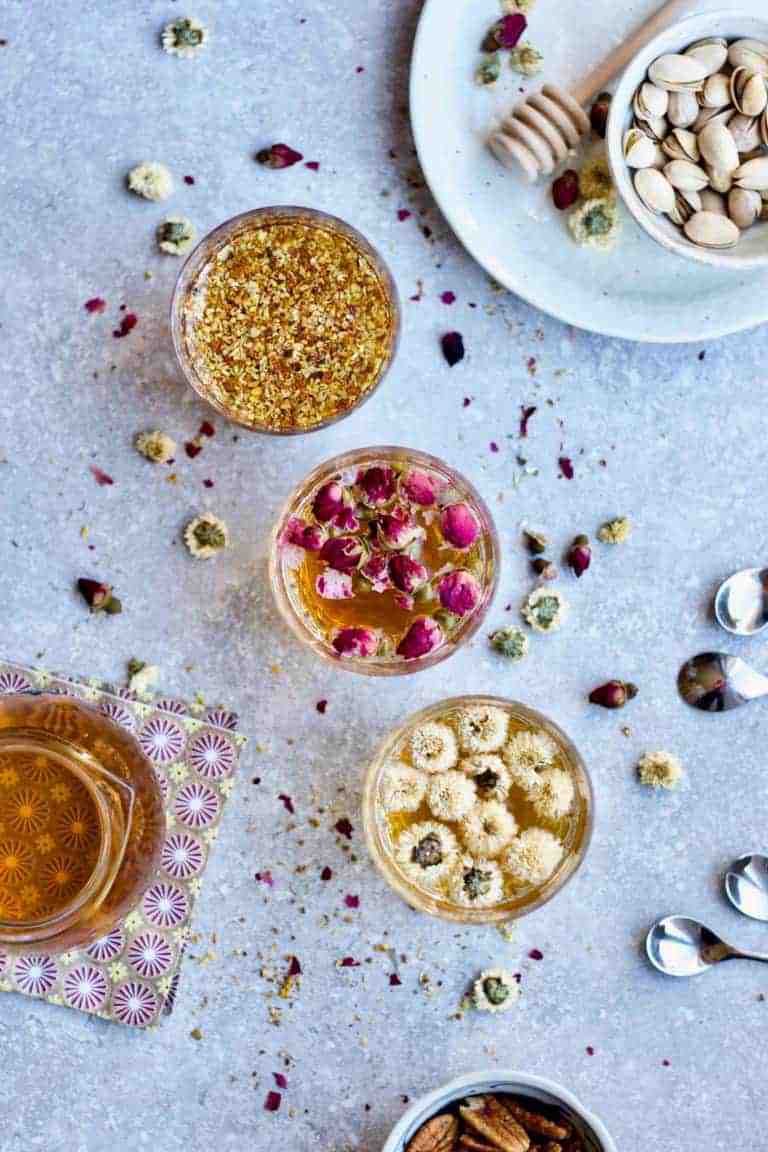 Of course, you can always use flowers for tea! Chrysanthemum, rosebud and osmanthus are healing herbal flowers commonly used in China, and they look beautiful as they bloom in your mug.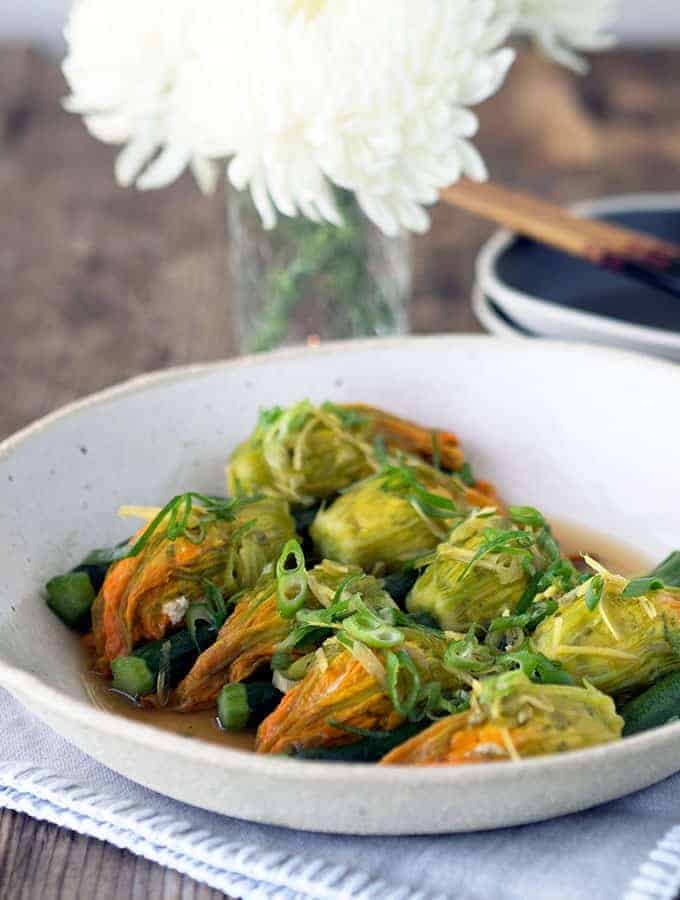 We don't normally think of flowers as… stuffable, but zucchini flowers are actually perfect for that! Chinese dumplings get a botanical makeover in this awe-inspiring recipe.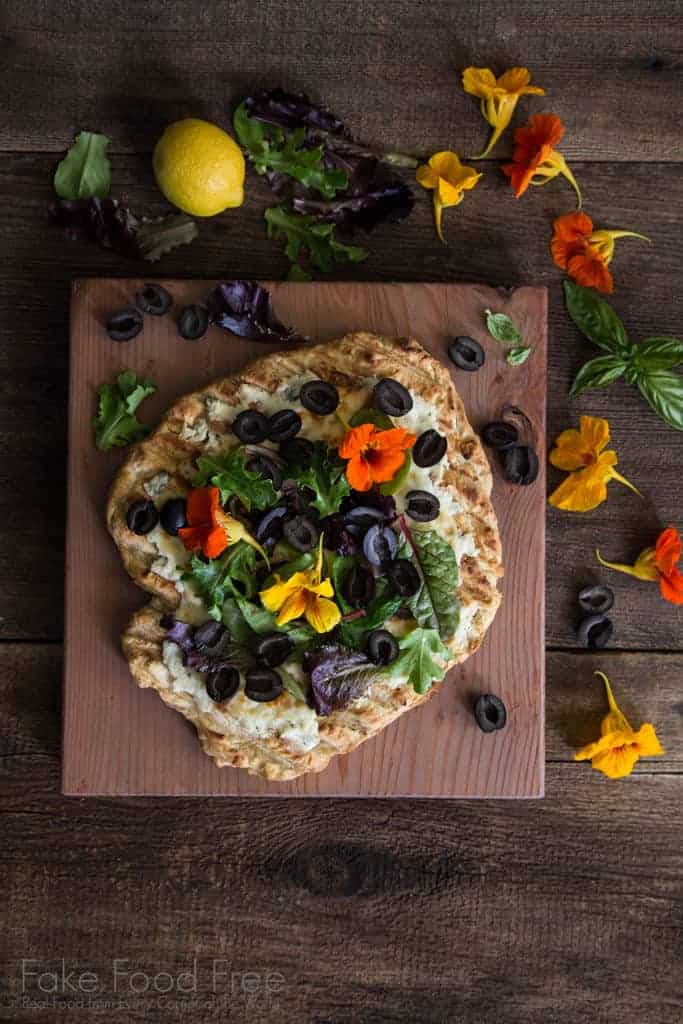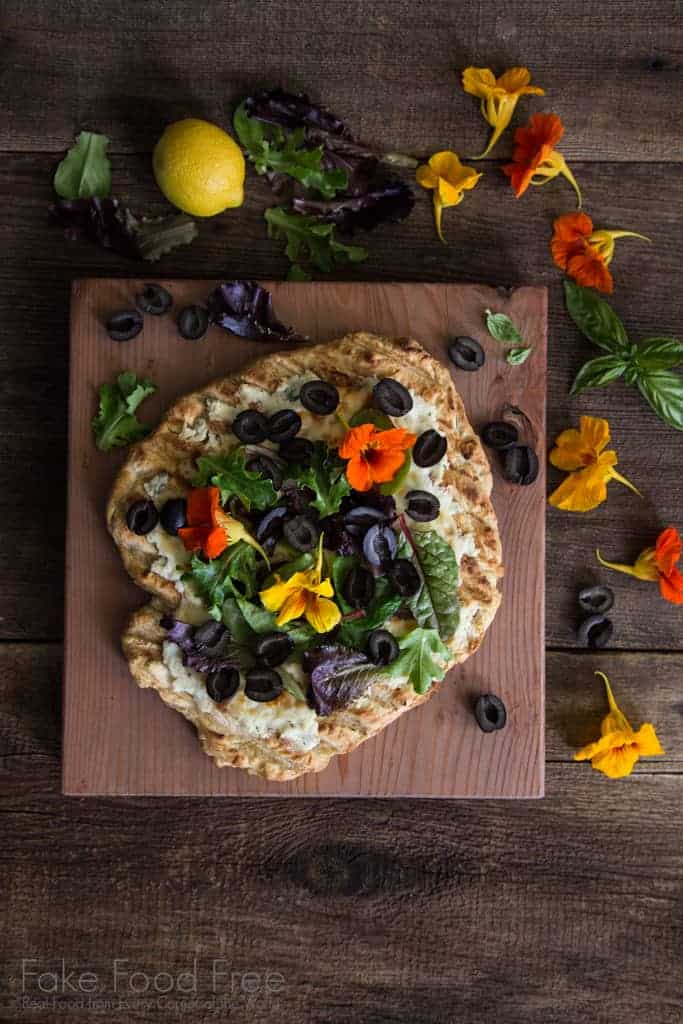 This ripe olive grilled flatbread is topped with basil ricotta, provolone, lemon greens, and edible flowers, and we're totally cancelling pizza night for it!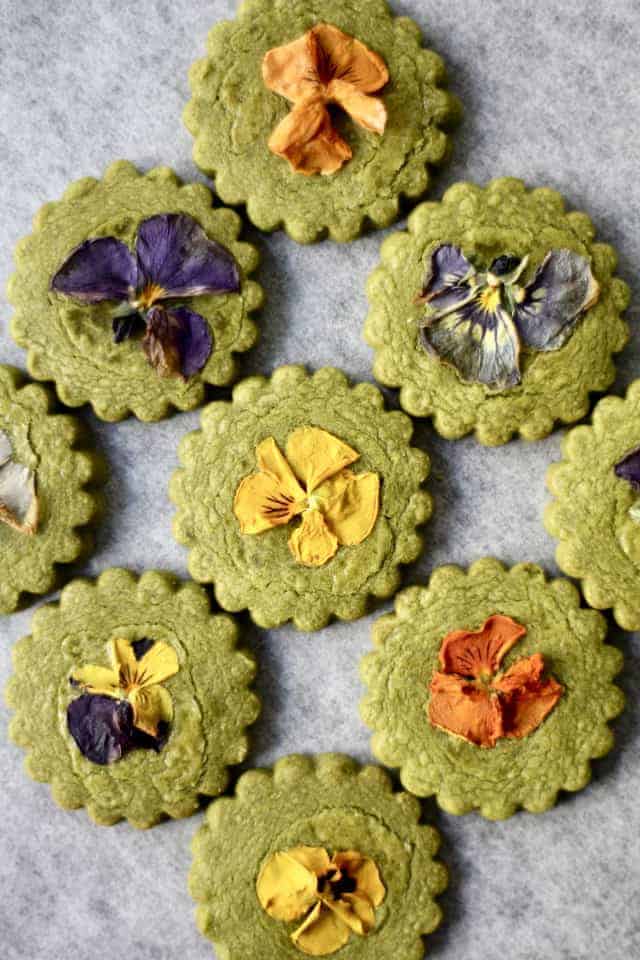 Matcha cookies are a great alternative for the health-conscious baker. Topped with edible flowers, they are ready to entertain!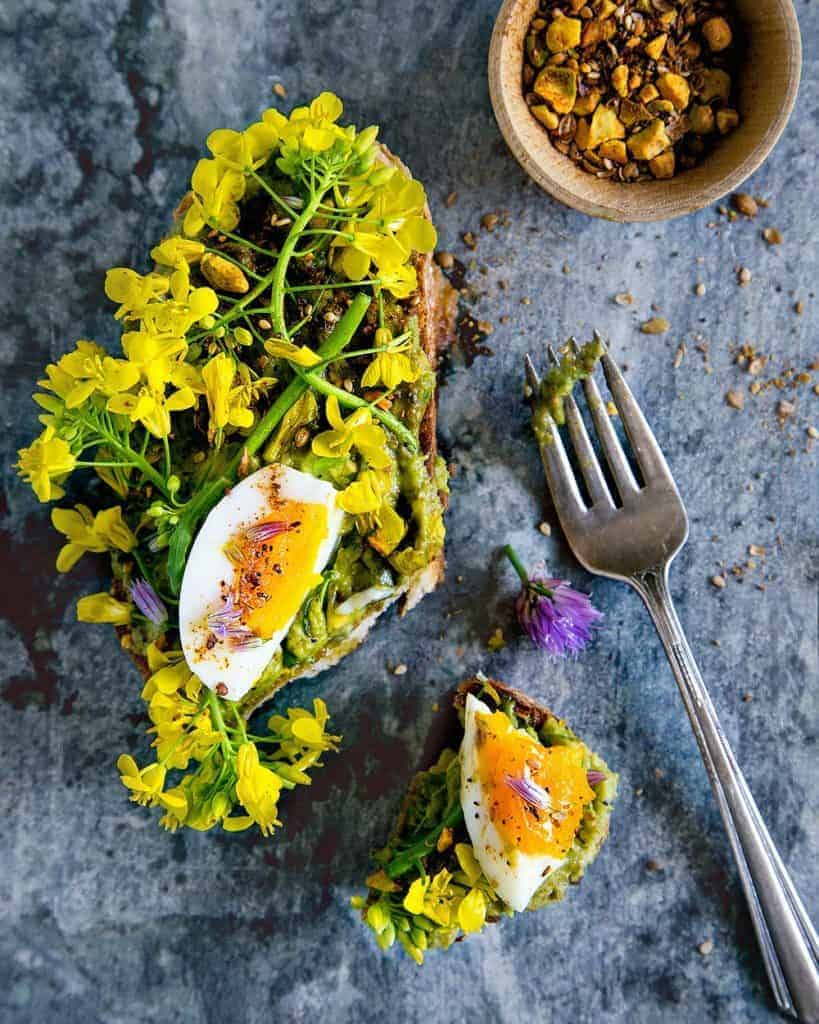 Take your avocado toast to a whole new level by adding pistachio dukkah and gorgeous chive flowers on top. Don't forget the soft boiled or poached eggs for that restaurant brunch effect!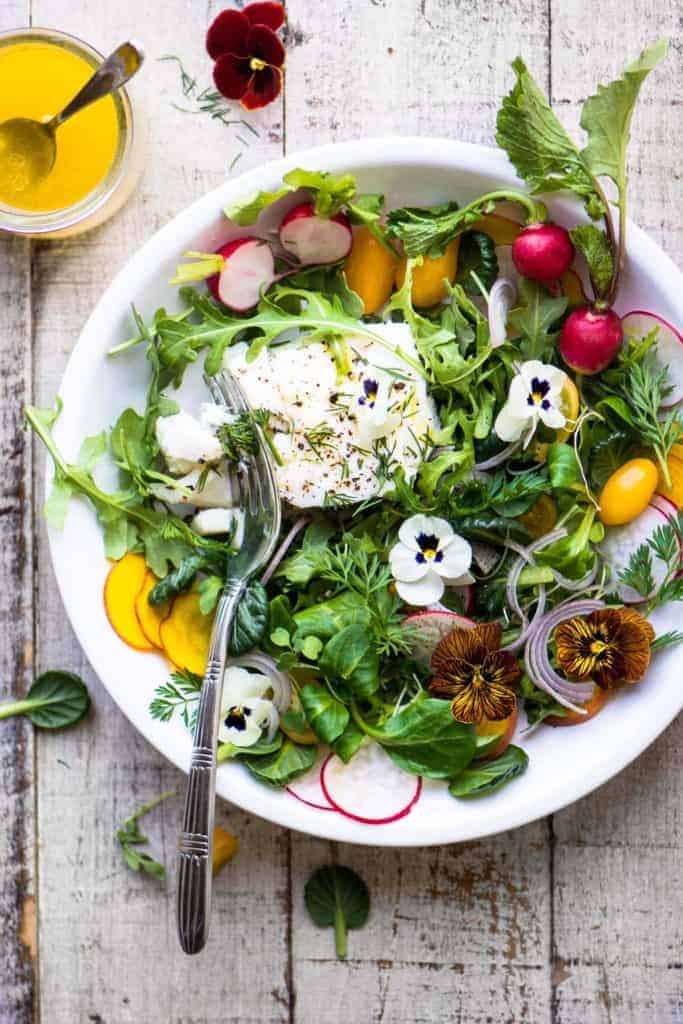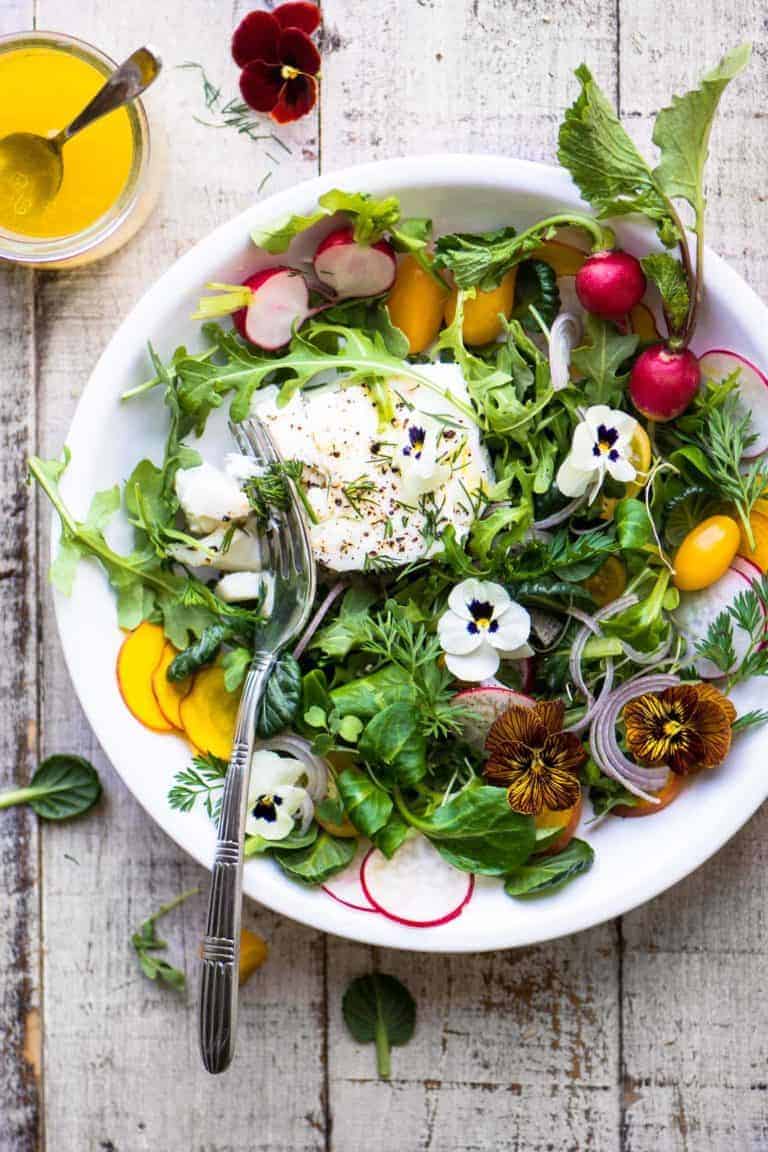 Poached fish, fresh salad greens, and pansies are sprinkled with a refreshing Meyer lemon vinaigrette in this salad that absolutely tastes like spring!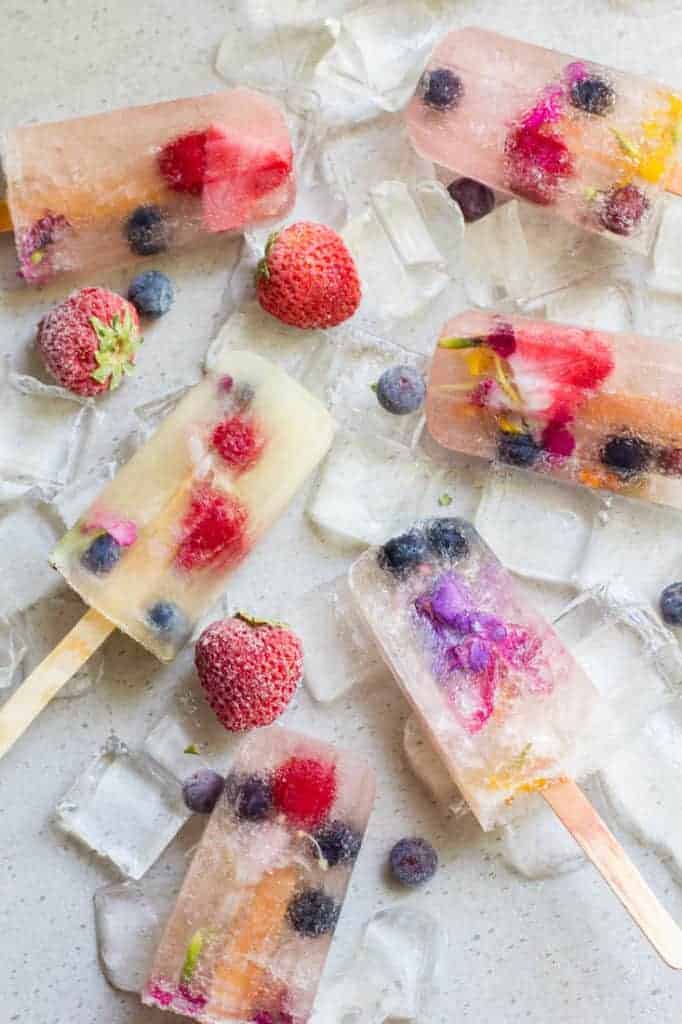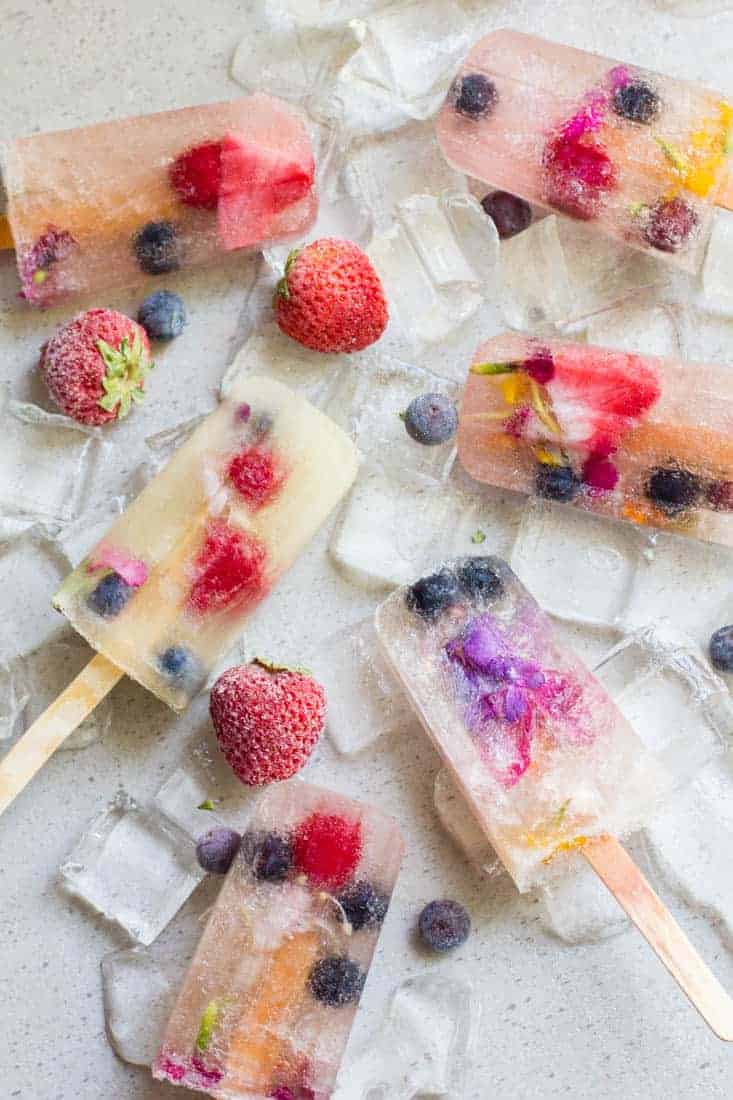 This refreshing treat combines a few of our favorite things: fruit, edible flowers, rosé and ice cold goodness!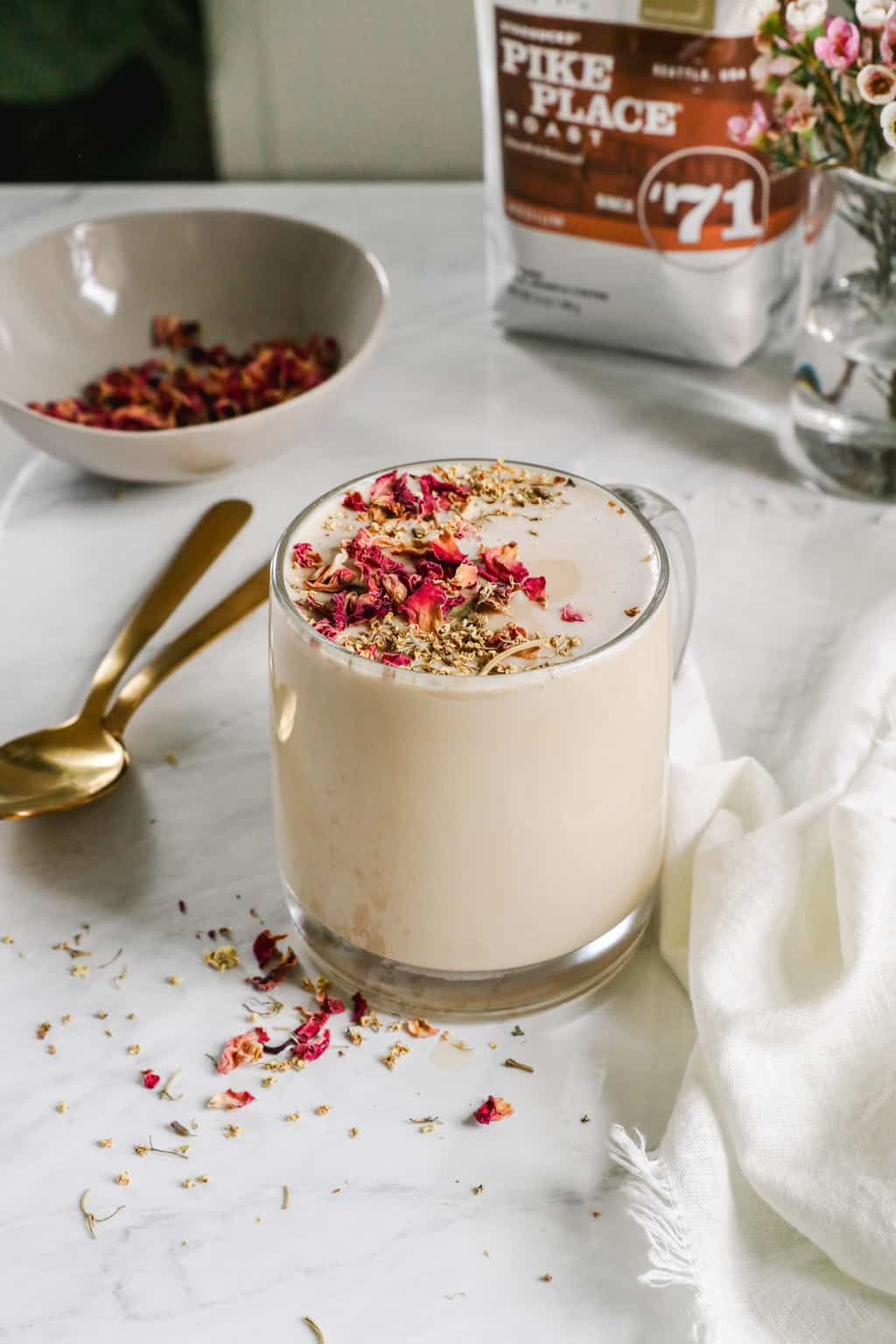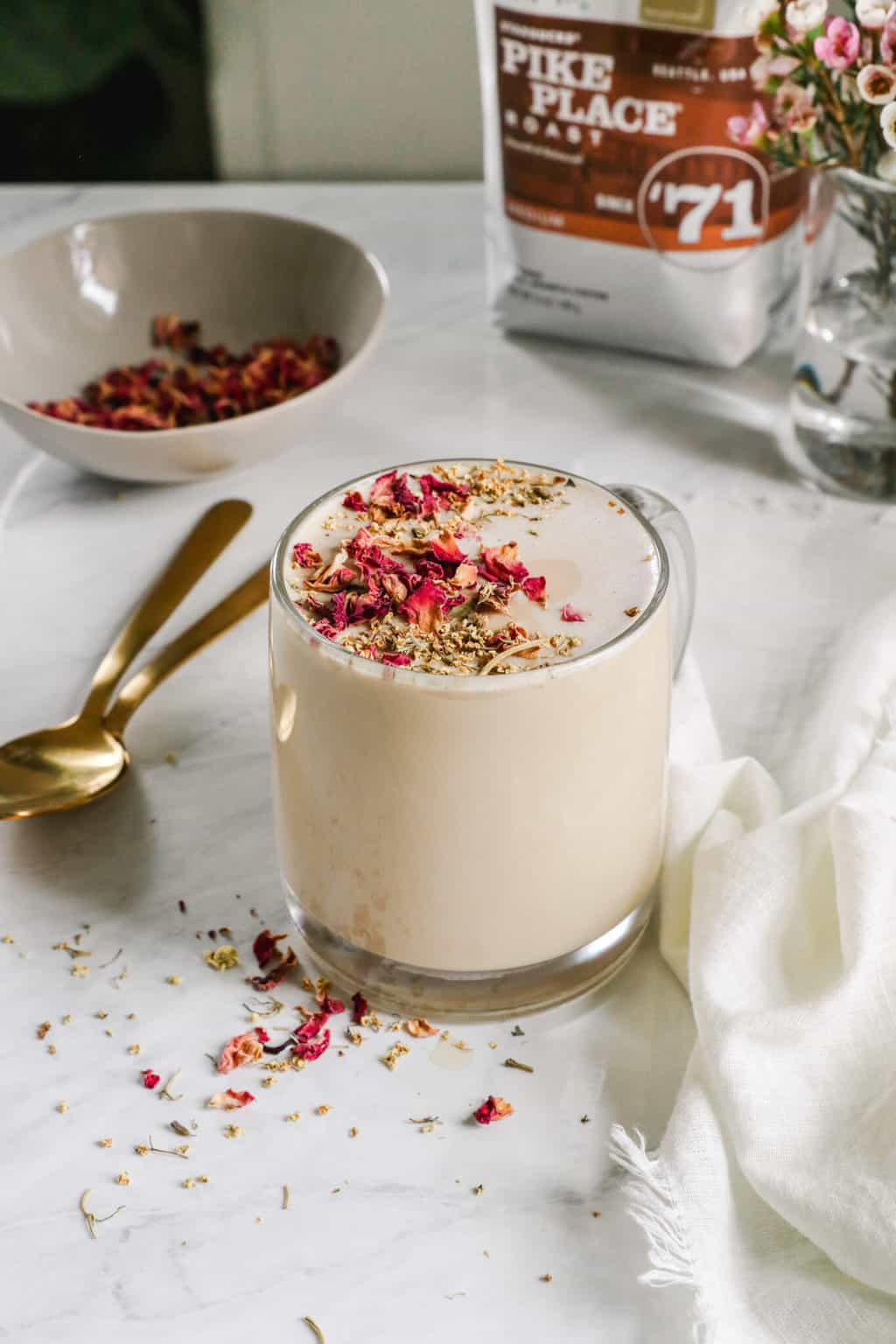 These pretty lattes celebrate the season by harnessing flavors like lavender, rose, and hibiscus. Just top with frothed milked, dried flower petals and your natural sweetener of choice for a summer dream come true.
1