So you finally gave in and bought that big jar of ghee, but now what do you do with it? It can be used in place of cooking oils and butter in most recipes, but after my own experimentation in the kitchen, I've found there are some applications and cuisines that it works especially well for—and others, not so much.
6 Ways To Use Ghee
Here are 6 ways to use ghee that totally work—and will help you empty that jar in no time.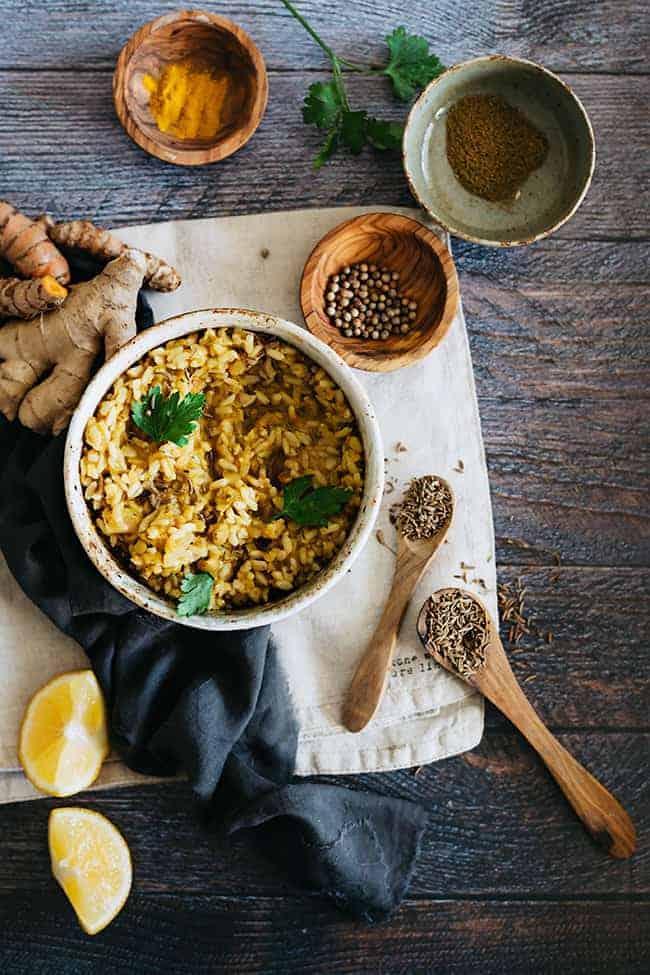 Using ghee to make Indian food is a no-brainer. If you've got a recipe for a curry that calls for oil, try substituting ghee for a richer flavor. This recipe for Kitchari, a traditional Ayurvedic dish used for detox, toasts aromatic spices in melted ghee.
Kitchari from Hello Glow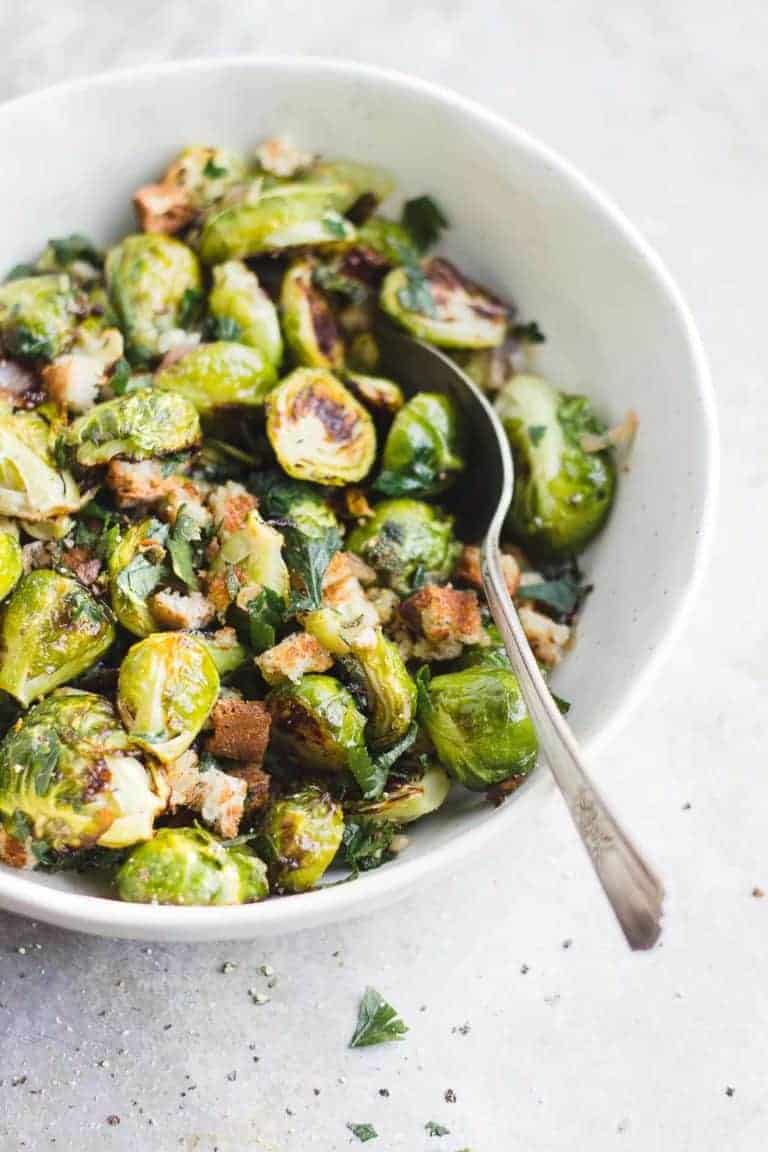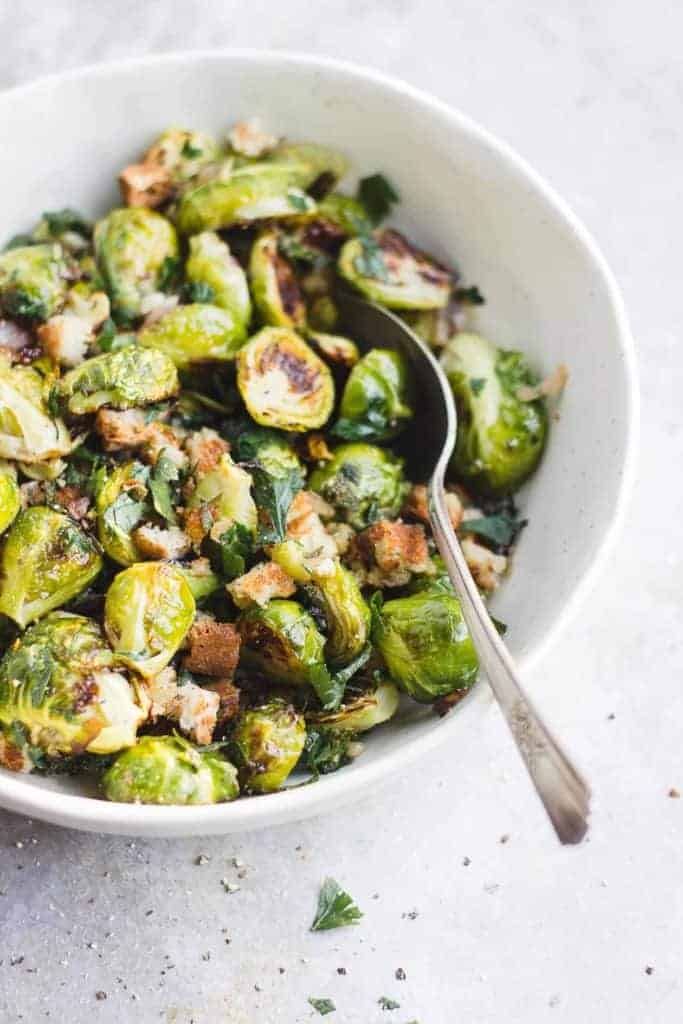 Ghee is also fantastic for pairing with just about any vegetable. Give them a quick sauté in a skillet with a tablespoon of ghee or use ghee as a base for a sauce to coat steamed or roasted veggies, like in this recipe for crispy Brussels sprouts.
Crispy Brussels Sprouts with Breadcrumbs, Shallots & Sage from With Food + Love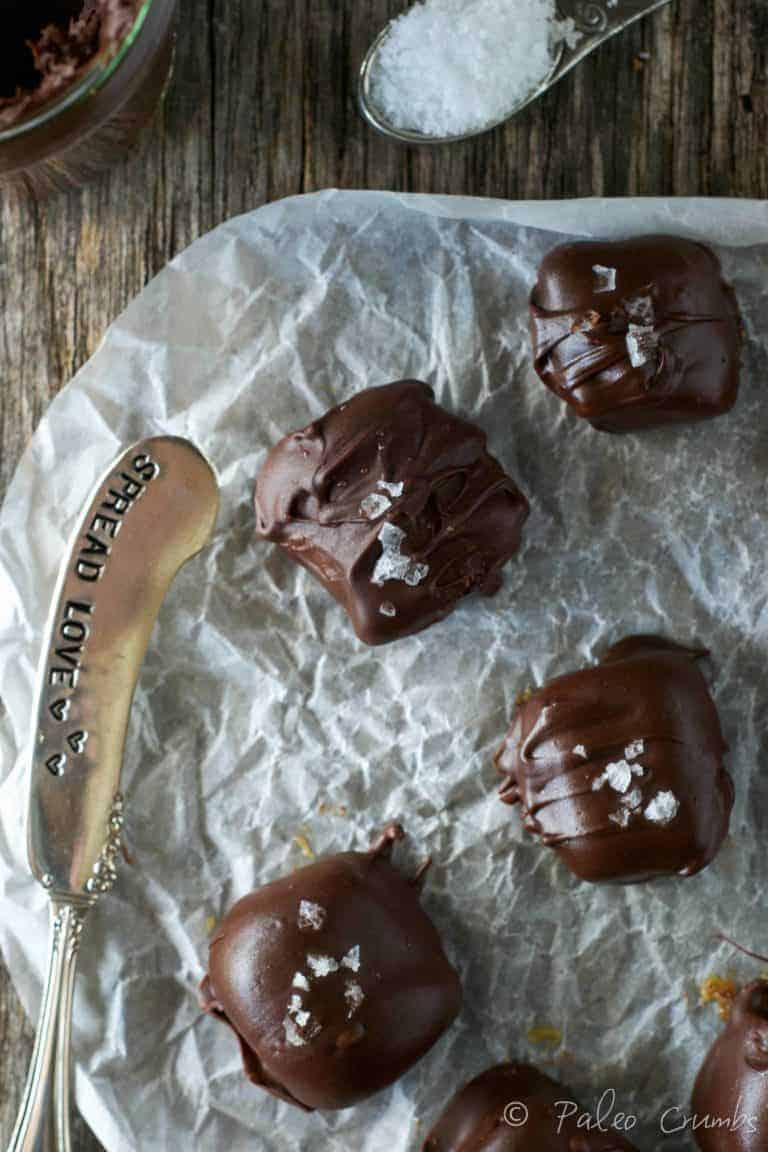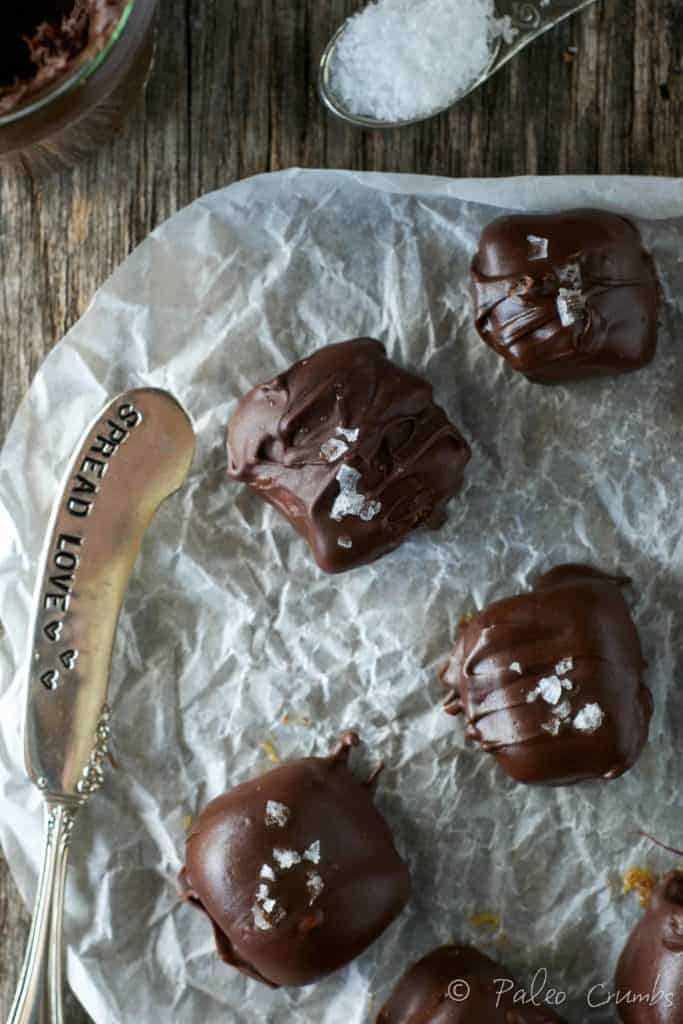 I do believe "enrobed in chocolate" are the three best words in the English language and these salted caramels might just be the best paleo dessert I've laid my eyes upon. Ghee and coconut milk make a rich caramel center for these bite-sized treats.
Paleo Salted Caramels from Paleo Crumbs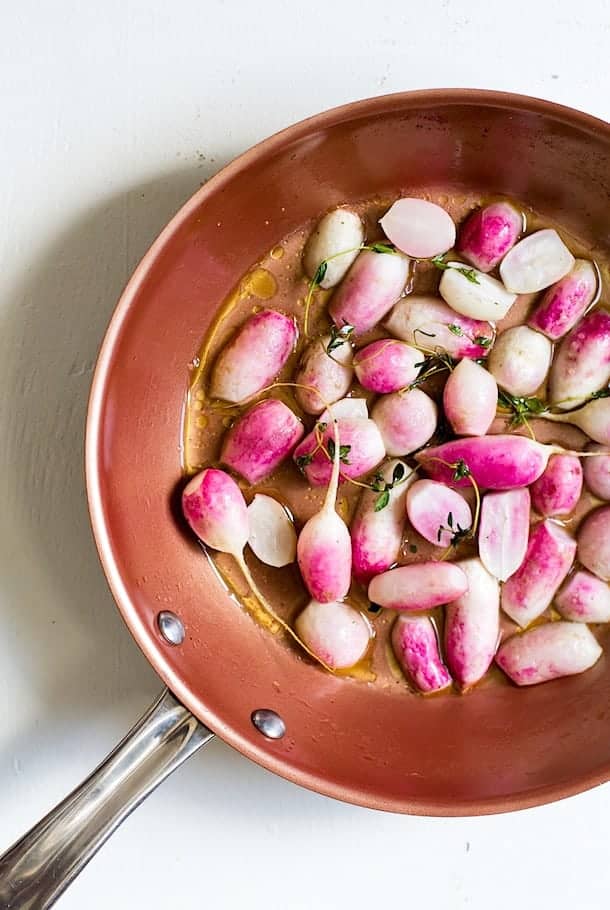 You've undoubtedly heard about the radish-and-butter trend from a few years back—give that combo a new spin by using ghee to braise your radishes until they're warm and tender.
Ghee-Braised Radishes from Heartbeet Kitchen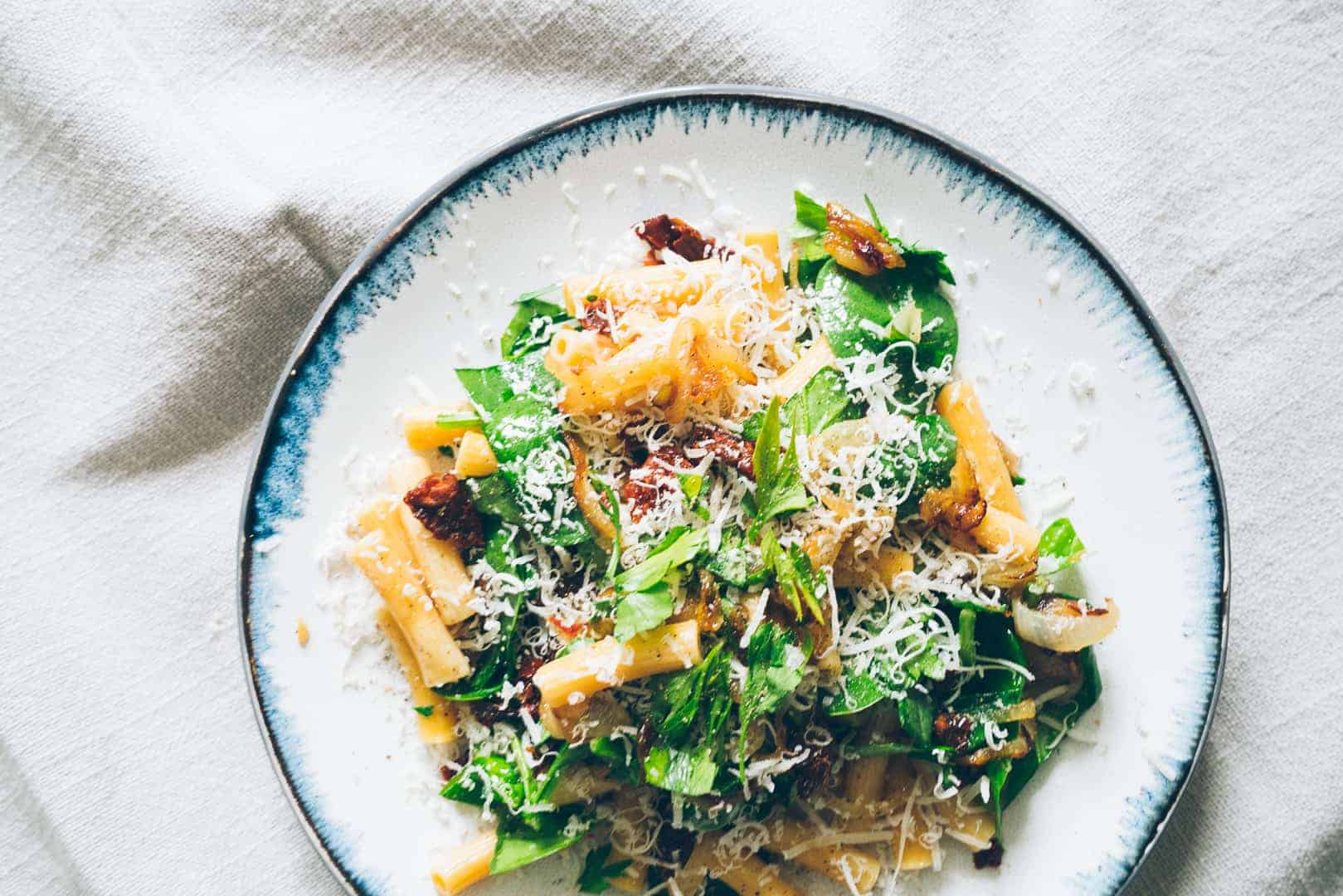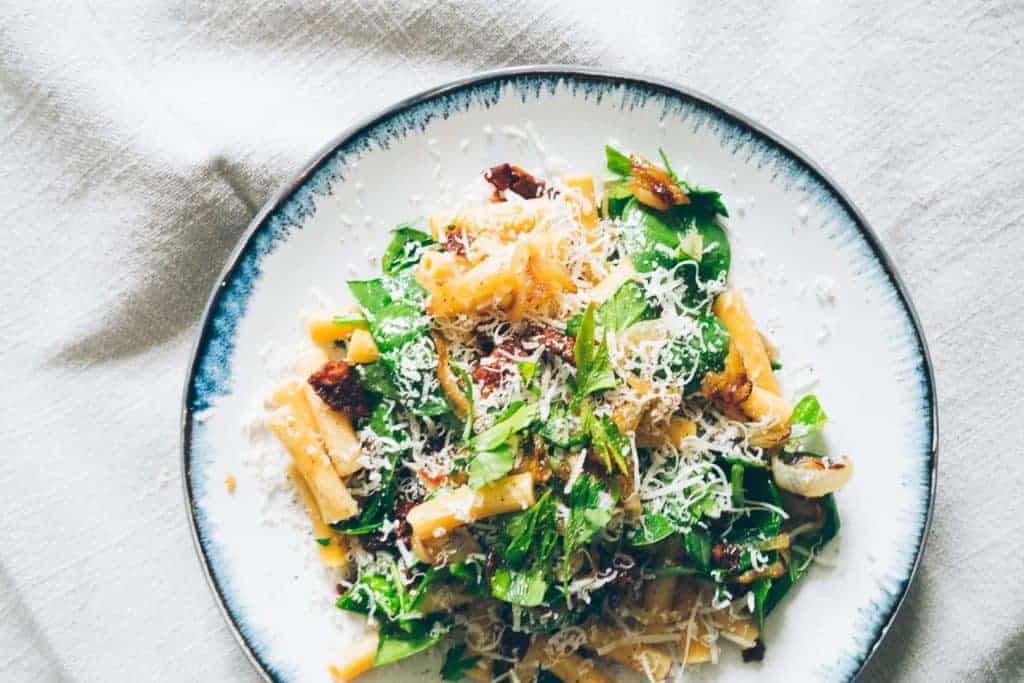 Fourth and Heart ghee is one of my current favorite ingredients and has been a staple in my pantry for months now. Seriously! Go buy it! And if you get the white truffle version, you can use it to make this grain-free pasta dish.
Sun-Dried Tomato Winter Chickpea Pasta from Healthfully Ever After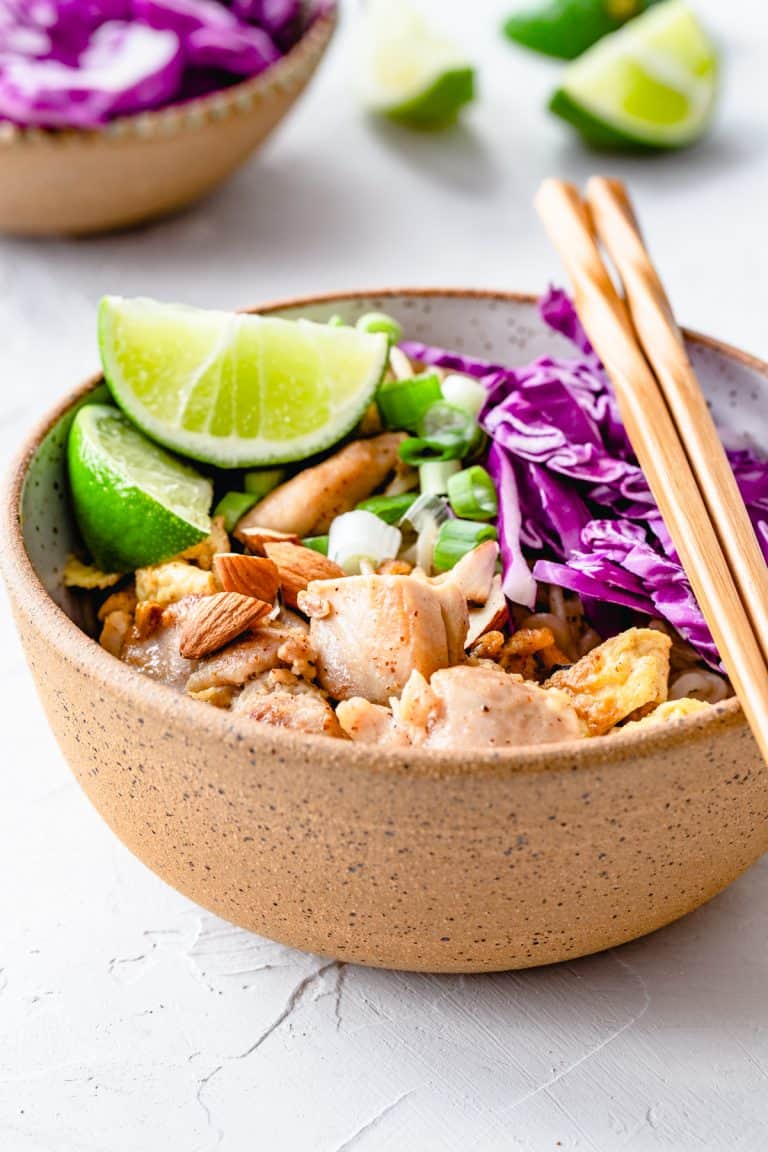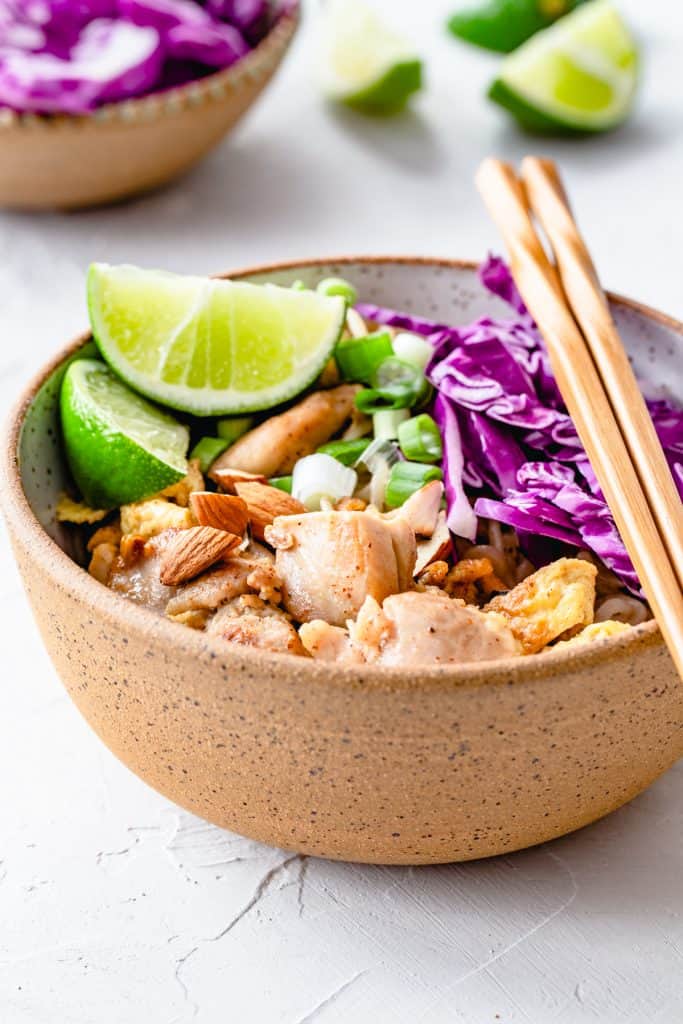 This Keto Pad Thai is the perfect way to get your noodle fix even if you're on a low carb diet. Plus, we'll show you how to prep shirataki noodles the right way.
Keto Pad Thai + The Trick to Making Shirataki Noodles Appetizing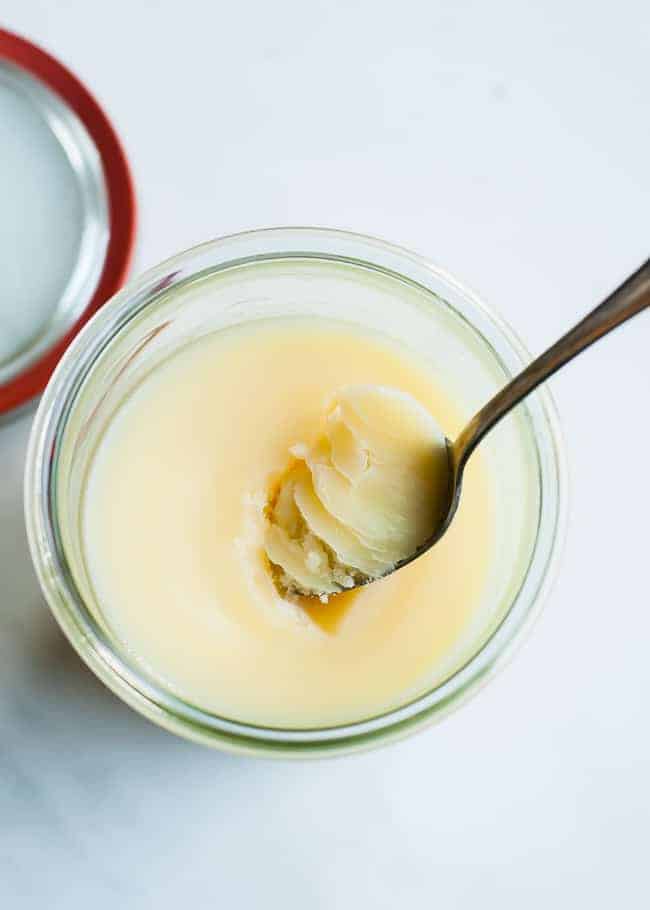 PS – You don't have to go out and buy ghee. It's easy to make at home. Get our tutorial here:
7