So you finally gave in and bought that big jar of ghee, but now what do you do with it? It can be used in place of cooking oils and butter in most recipes, but after my own experimentation in the kitchen, I've found there are some applications and cuisines that it works especially well for—and others, not so much.
Here are 5 ways to use ghee that totally work—and will help you empty that jar in no time.
1 / 6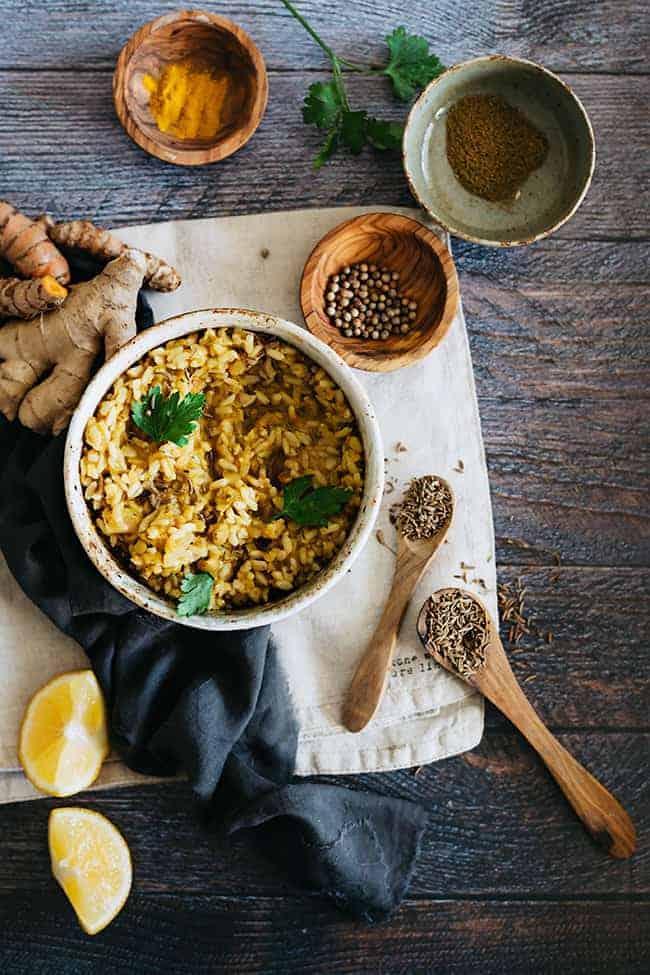 Using ghee to make Indian food is a no-brainer. If you've got a recipe for a curry that calls for oil, try substituting ghee for a richer flavor. This recipe for Kitchari, a traditional Ayurvedic dish used for detox, toasts aromatic spices in melted ghee.
Kitchari from Hello Glow
5