After a few busy years with no time to garden, this spring I picked up two heirloom tomato plants for our backyard—Green Zebra and Sweet Million. I'm not even a big tomato fan, but it's impossible not to get excited about heirloom tomatoes. The fun colors! And shapes! And, of course, the flavor that puts those mealy mid-winter store-bought tomatoes to shame.
Once you've had your fill of tomatoes eaten straight off the vine, what do you do with them all? These are some of my favorite—and simple!—ways to use heirloom tomatoes.
7 Heirloom Tomato Recipes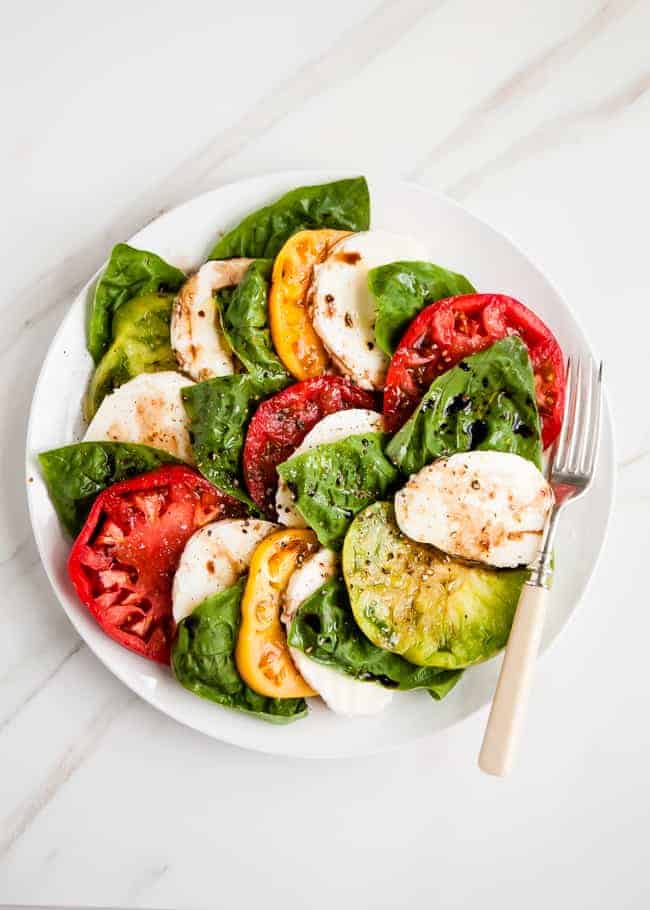 When it comes to heirloom tomatoes, you can't go wrong with keeping it simple. Garden-fresh basil, creamy mozzarella, and balsamic vinegar complement summer tomatoes perfectly.
Heirloom Tomato Basil Caprese from Hello Glow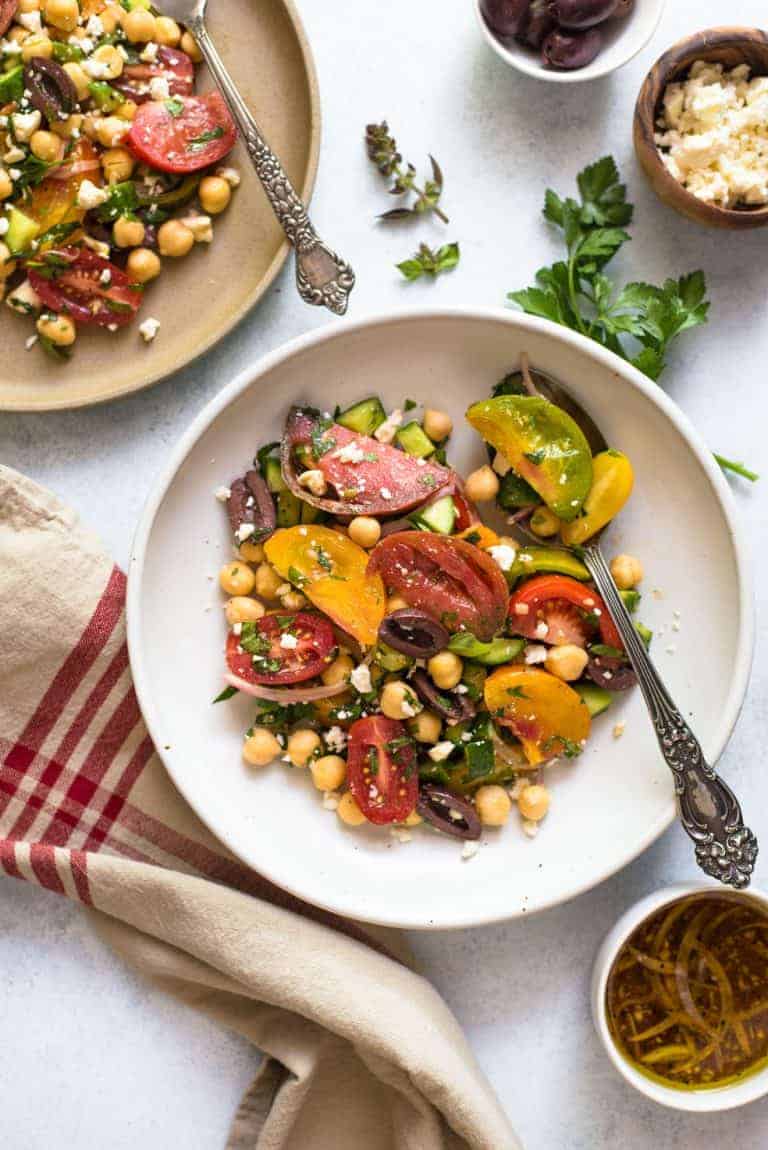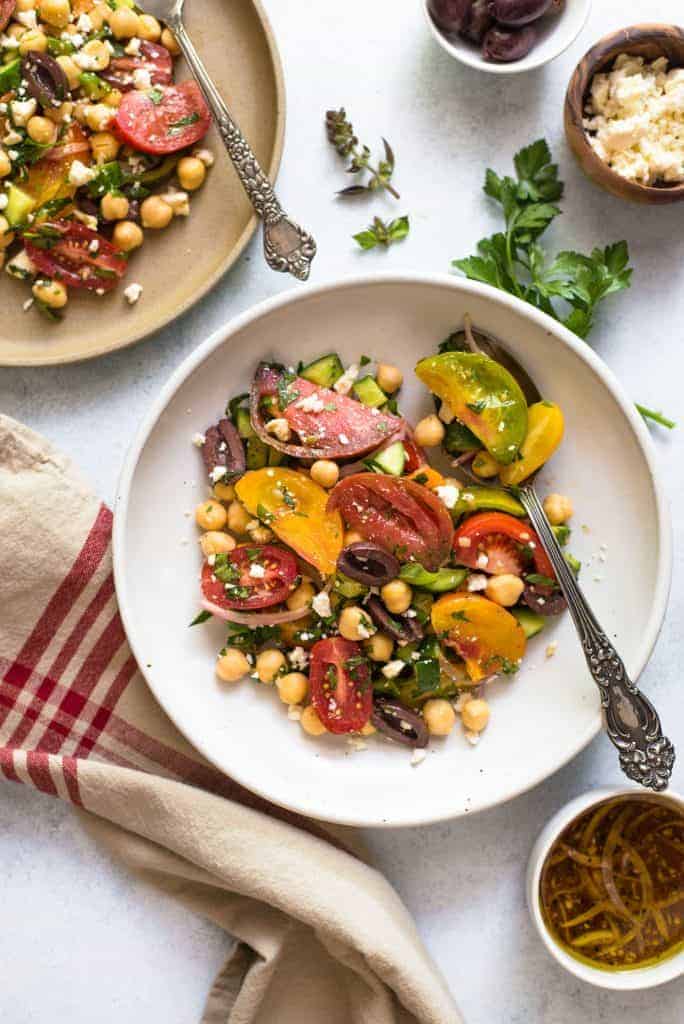 This 15-minute salad is ideal for bringing to picnics and summer potlucks. No lettuce means it won't get soggy!
Greek Salad with Chickpeas from Healthy Nibbles & Bits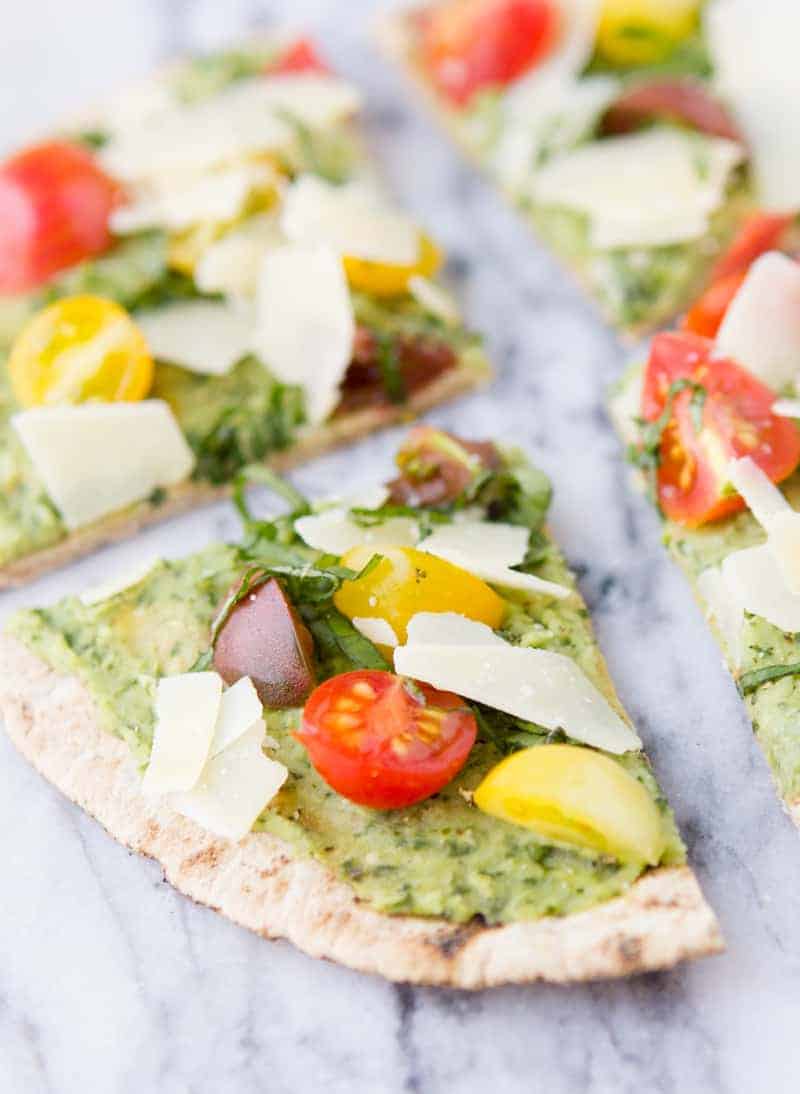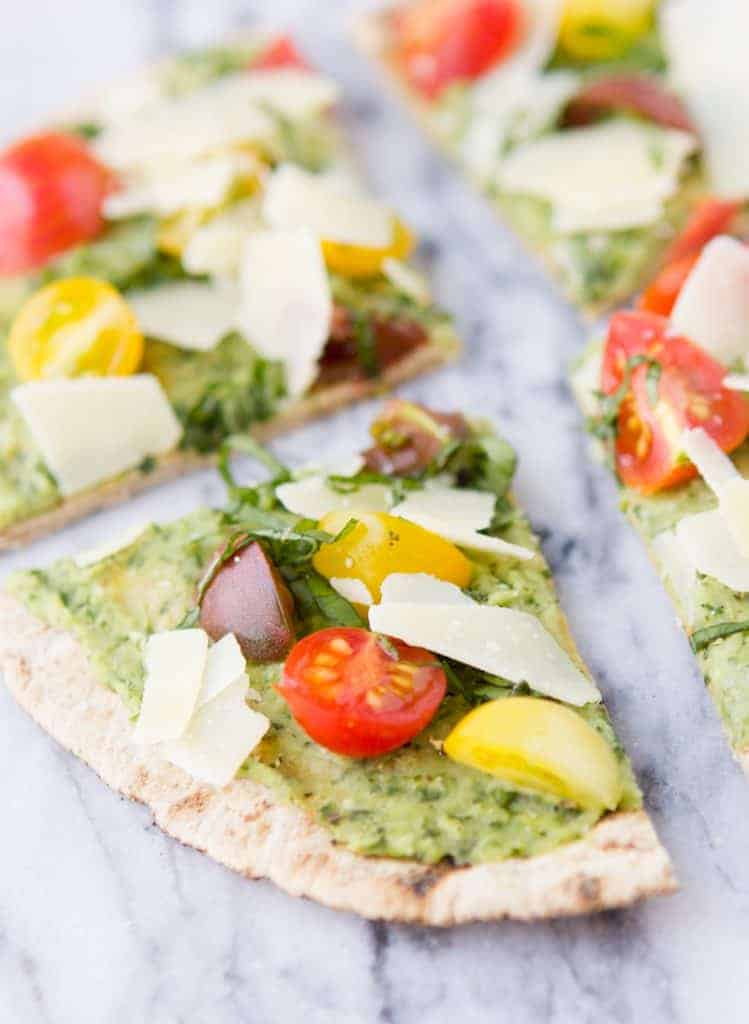 This lighter alternative to traditional pizza is made with a delectable white bean spread and crispy pita crust.
Pita Pizzas with White Bean Basil Pesto & Heirloom Cherry Tomatoes from veggieTOT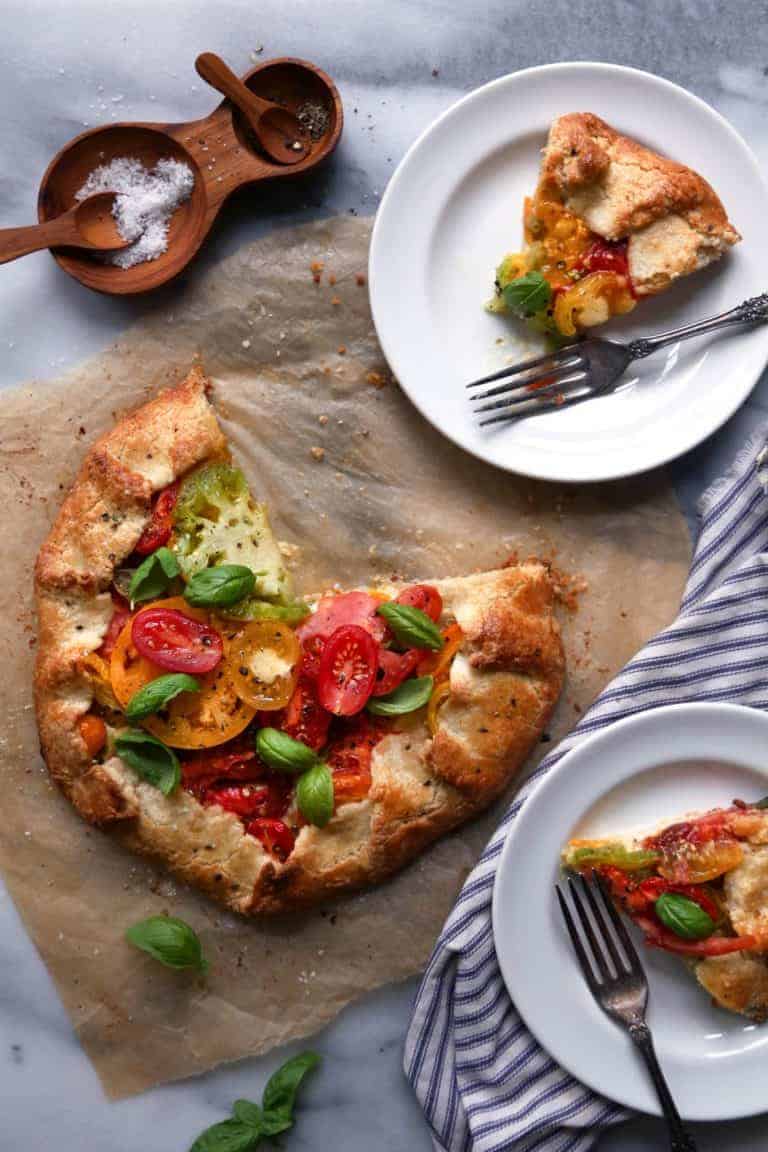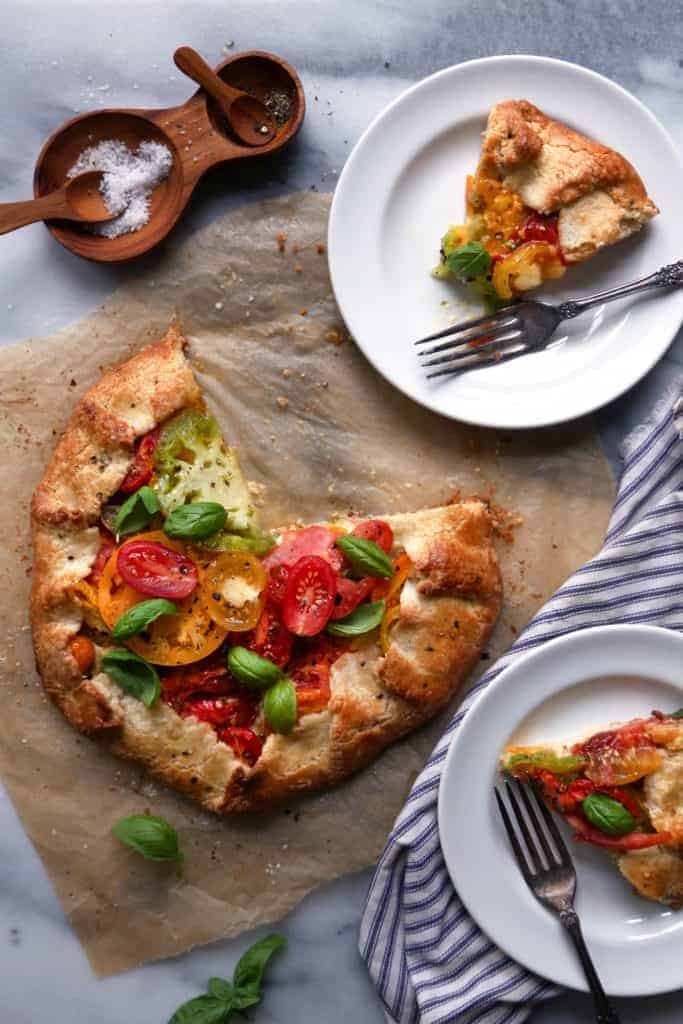 Galettes are a great way to show off the gorgeous colors of heirloom tomatoes—and this one is grain-free too.
Grain-Free Heirloom Tomato Galette from Wife Mama Foodie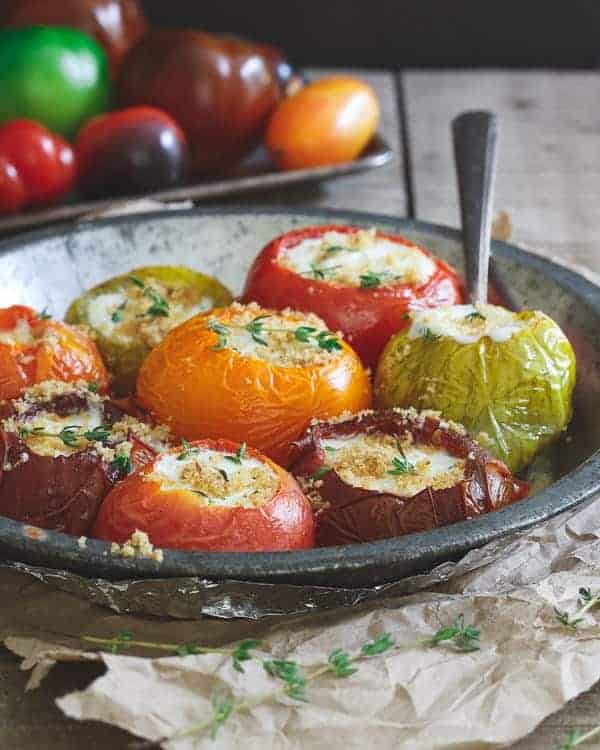 A creamy herbed goat cheese filling makes these roasted tomatoes completely swoon-worthy.
Roasted Stuffed Heirloom Tomatoes from Running to the Kitchen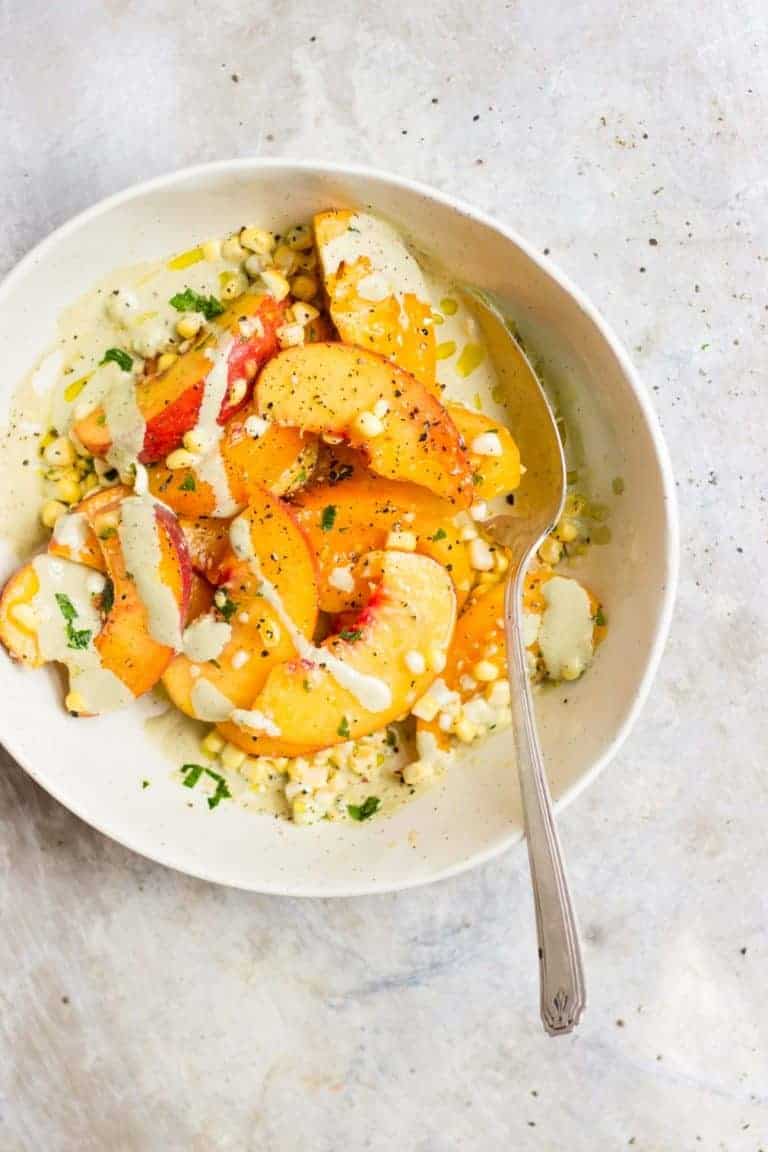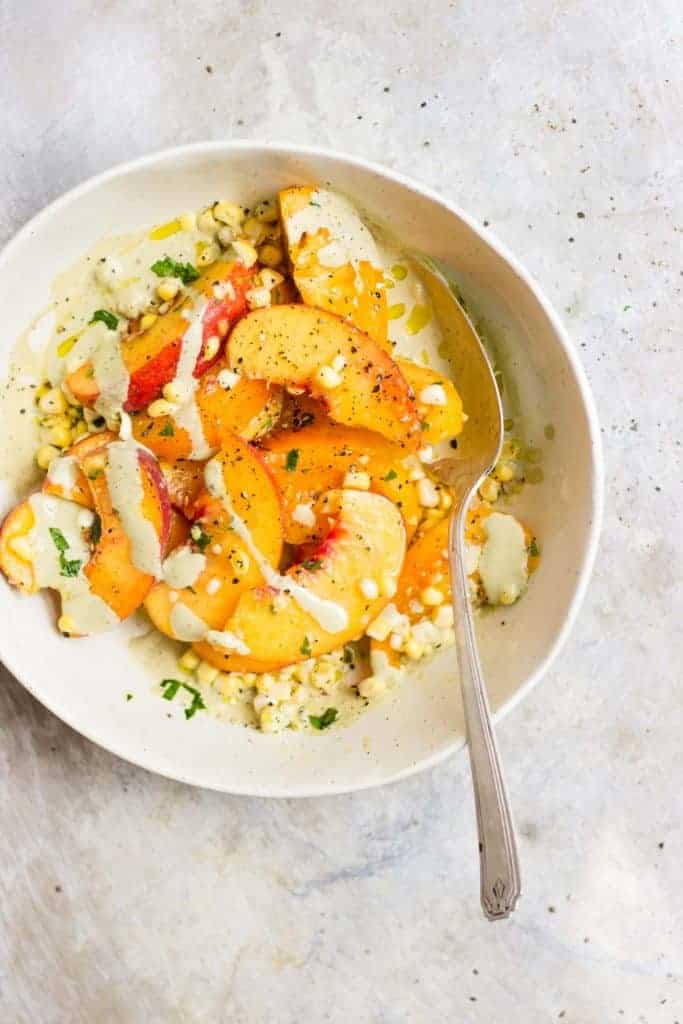 Tomatoes, peaches, basil, and corn—pretty much everything delicious about summer in one bright and beautiful bowl.
Heirloom Tomato Peach Corn Salad with Creamy Basil Sauce from With Food + Love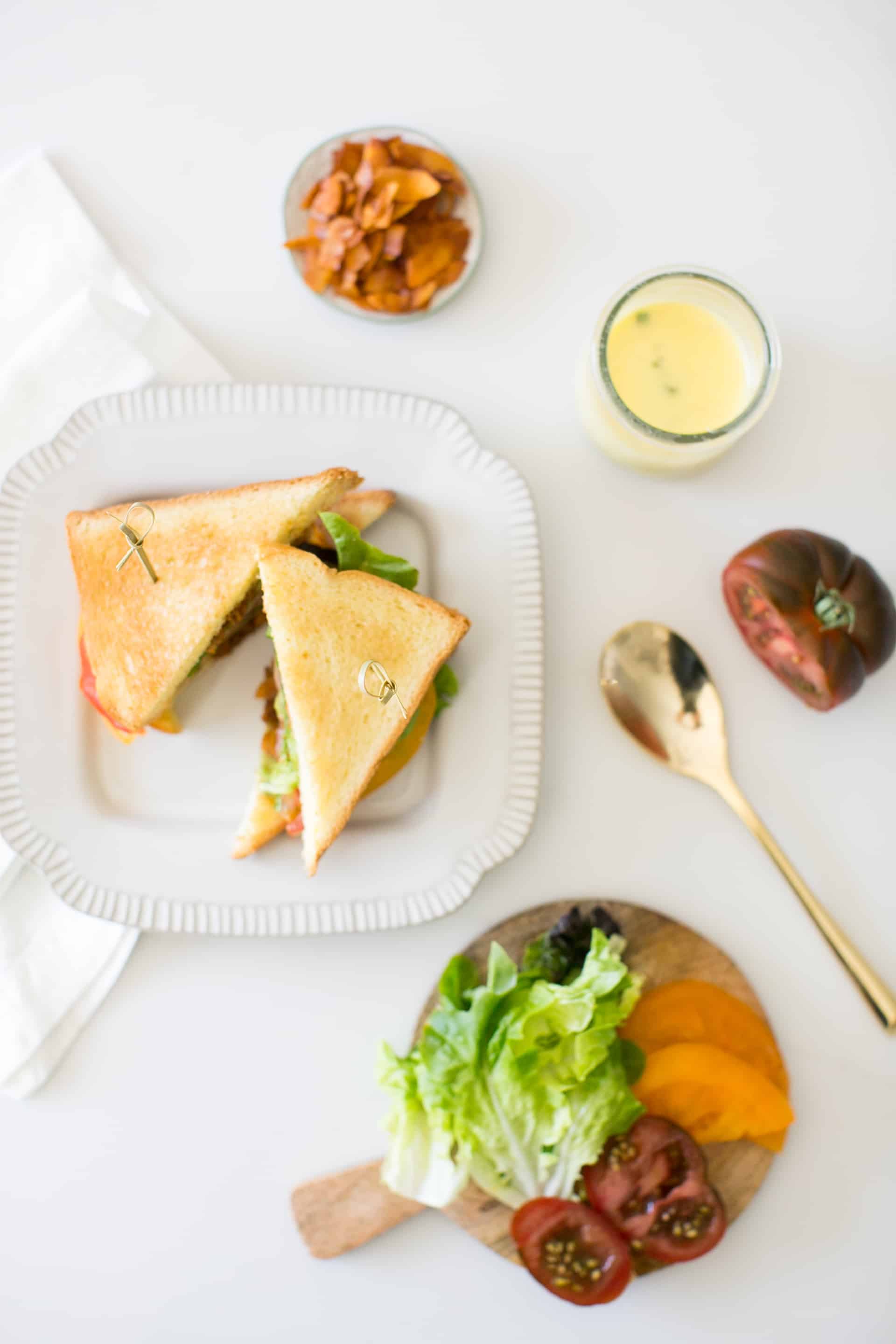 Give a classic BLT a twist by using coconut bacon instead. Basil aioli makes this sandwich even tastier, not to mention easy to make.
Heirloom Tomato & Coconut Bacon BLT from Hello Glow
2