After a few busy years with no time to garden, this spring I picked up two heirloom tomato plants for our backyard—Green Zebra and Sweet Million. I'm not even a big tomato fan, but it's impossible not to get excited about heirloom tomatoes. The fun colors! And shapes! And, of course, the flavor that puts those mealy mid-winter store-bought tomatoes to shame.
Once you've had your fill of tomatoes eaten straight off the vine, what do you do with them all? These are some of my favorite—and simple!—ways to use heirloom tomatoes.
1 / 7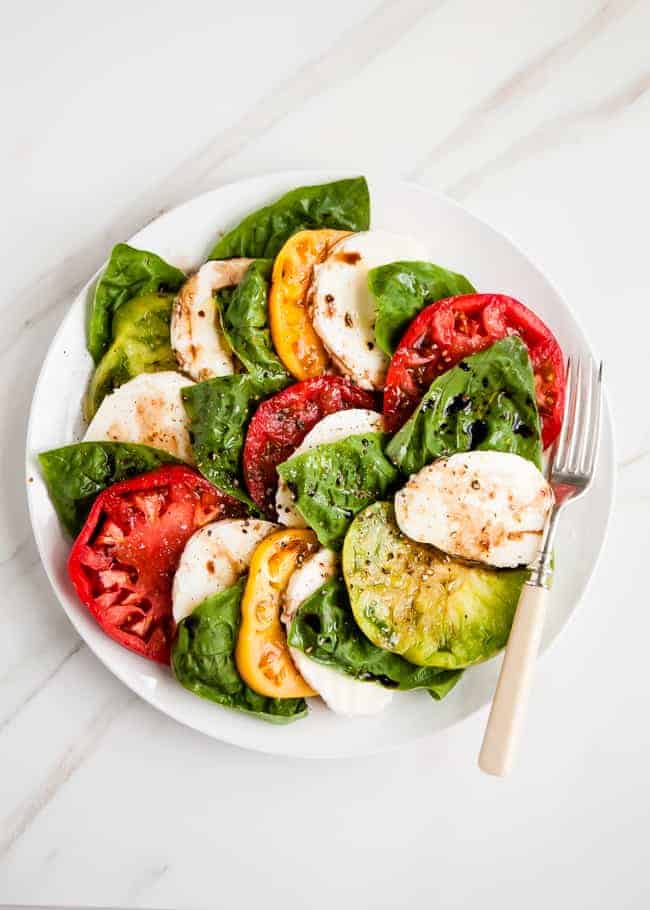 When it comes to heirloom tomatoes, you can't go wrong with keeping it simple. Garden-fresh basil, creamy mozzarella, and balsamic vinegar complement summer tomatoes perfectly.
Heirloom Tomato Basil Caprese from Hello Glow
2