Himalayan salt is believed to be the purest in the world–in addition to being a trendy millennial pink! When consumed instead of regular salt, Himalayan salt is thought to lower blood pressure, detoxify the body of heavy metals, promote healthier sleep patterns, and stabilize the pH within cells.
And it's not just a way to make food tastier–it's actually a wonderful beauty ingredient due to its high mineral content. The perfect base for detox bath salts, but also a good option in body scrubs! We've shared some of our favorite Himalayan pink salt products before, but here are some ways to use Himalayan pink salt in your own DIY beauty products.
1 / 7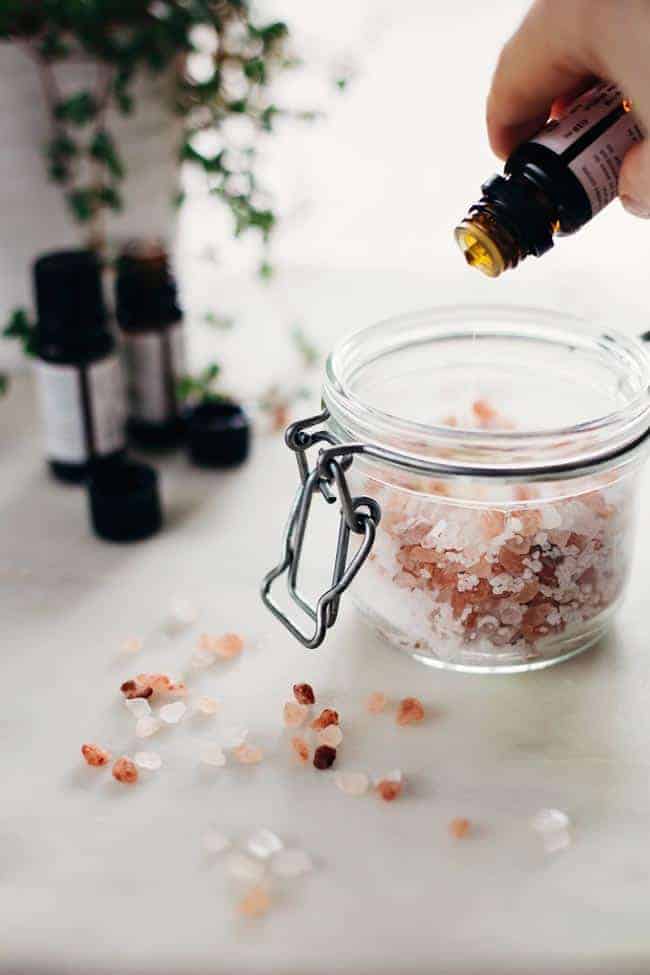 Whether you are attempting to soothe sore muscles, detox, or improve overall health and beauty, the next time you draw a bath, consider this combination for a detoxifying soak!
Himalayan Pink Salt Detox Bath Soak from Hello Glow
37