There's nothing like an iced matcha latte to get you over that afternoon slump. While I love coffee, I like the energy boost from matcha even more because it comes without the jitters and anxiety I get from a cup of joe. Plus, matcha tastes good! It has a pleasant, earthy flavor, with a touch of natural sweetness.
Matcha isn't just for drinking, though. It lends itself to a variety of uses—and since it's rich in antioxidants, it's good to work it into your diet wherever you can! I recommend using a matcha that's made for cooking and baking, like Matcha Love's Culinary Matcha, when you're using it in food. One of my favorite ways to use matcha is to combine it with honey and drizzle it over fresh berries—so good and so simple! And if you want to get a little more creative, scroll down for some more recipe ideas.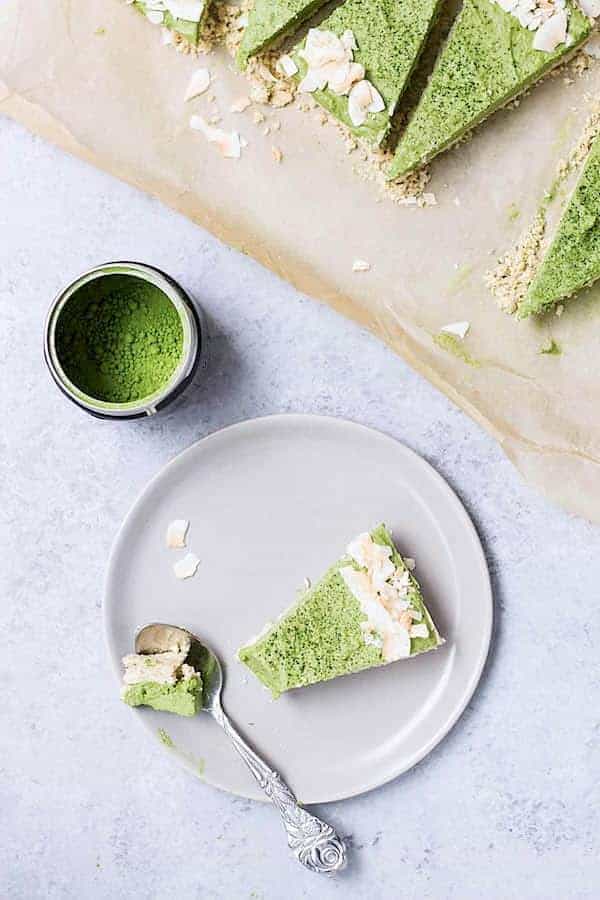 This vegan, paleo pie is sure to impress—and since it's frozen, it's ideal for the hot summer days that will be here soon.
Raw Matcha Coconut Cream Pie from Food By Mars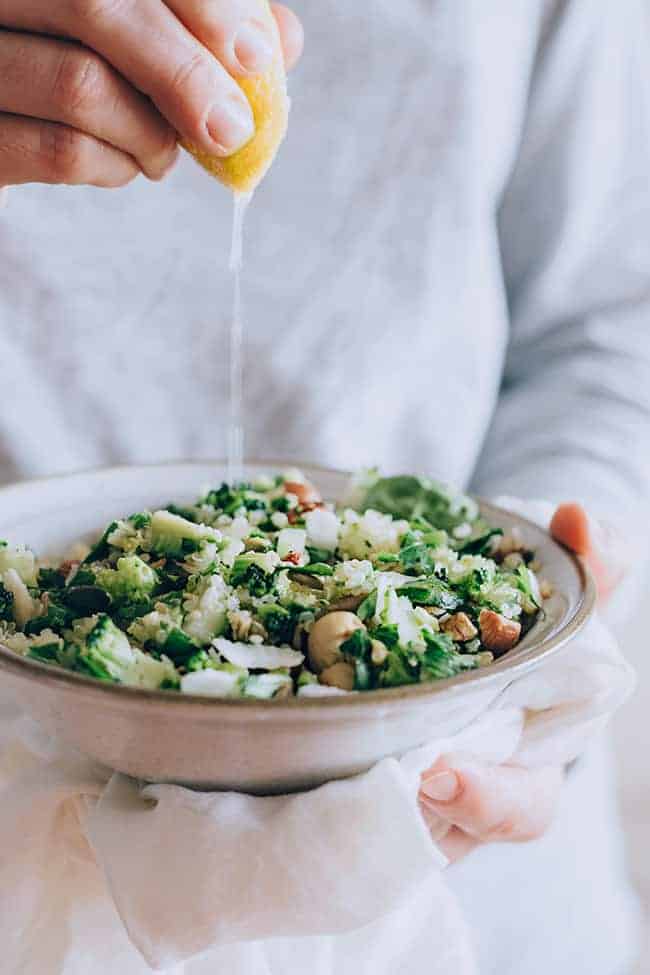 Make this cleansing salad in advance and have an easy work lunch ready and waiting. Matcha adds a bit of earthy flavor and lots of antioxidants.
Quinoa Salad for Spring Detox from The Awesome Green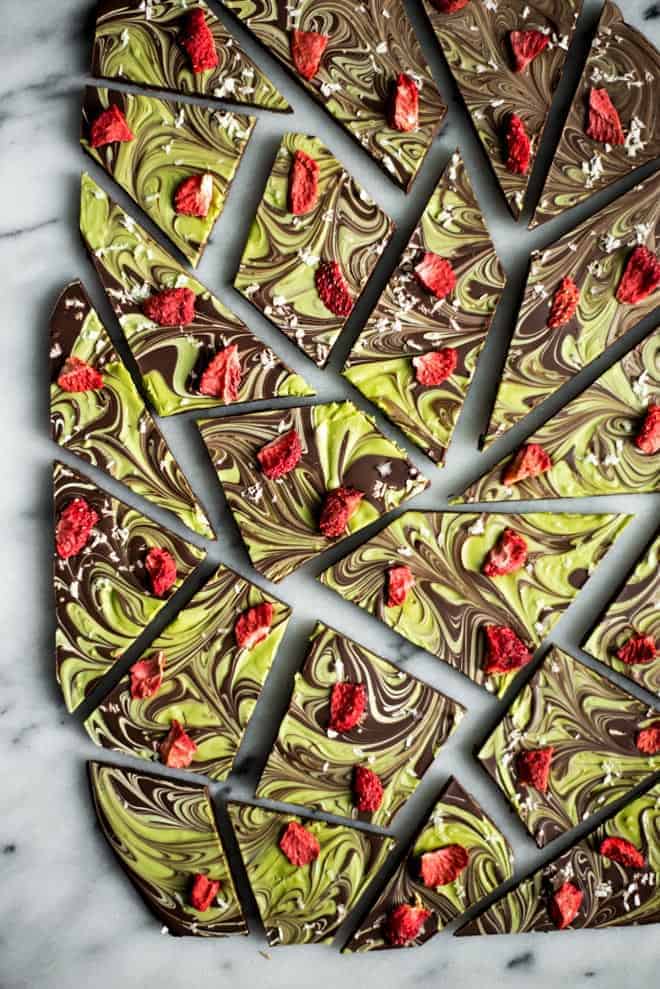 Hello gorgeous! This beautiful free radical fighting chocolate bark makes a great last minute DIY gift for Mother's Day.
Matcha Chocolate Bark from Healthy Nibbles & Bits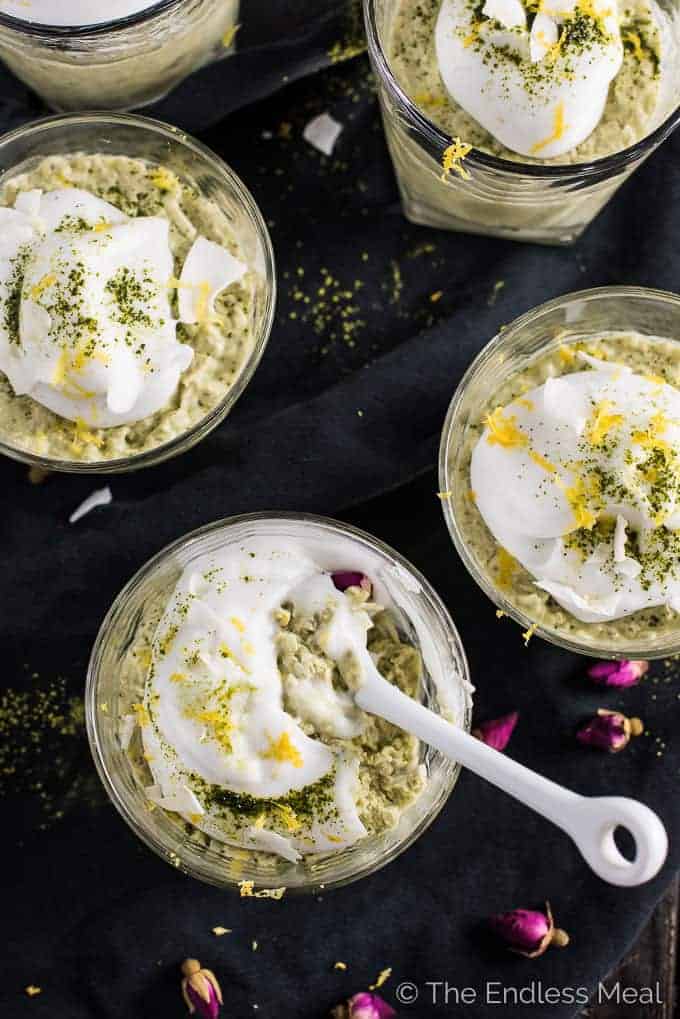 Can you imagine a better way to start your day than with a cup of this matcha-infused chia pudding? Don't skip the coconut whipped cream!
Coconut Lemon Chia Matcha Pudding from The Endless Meal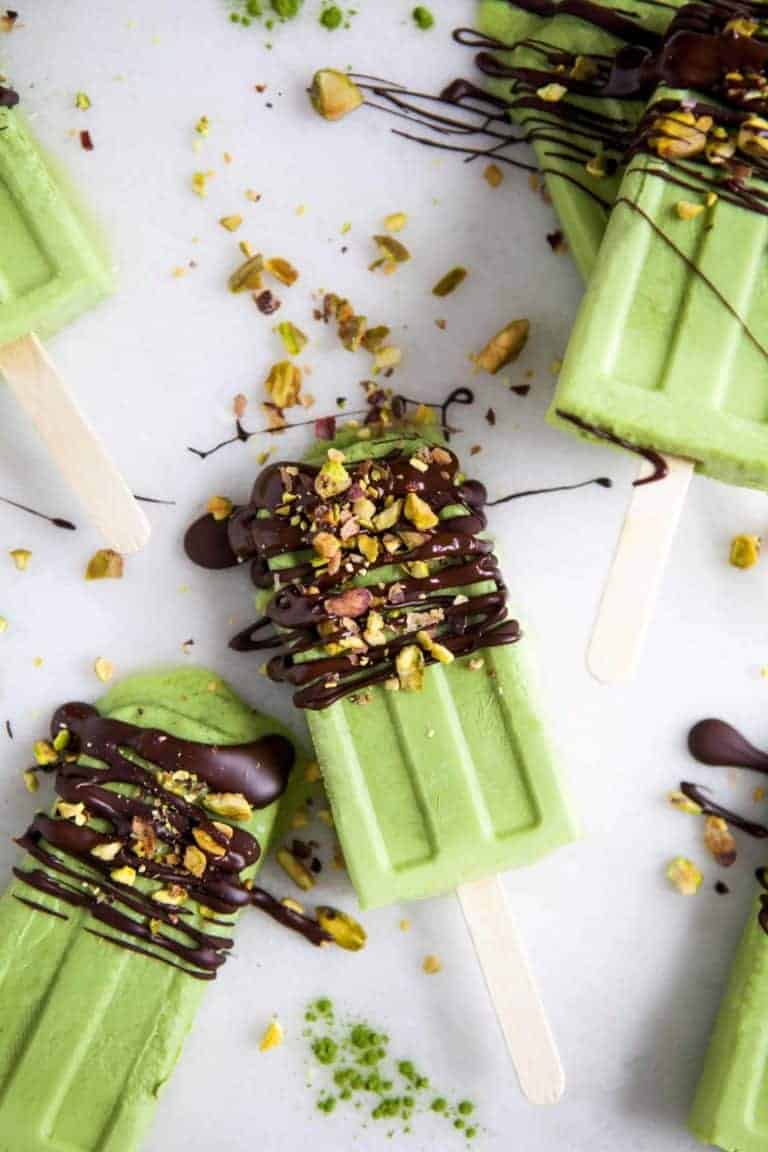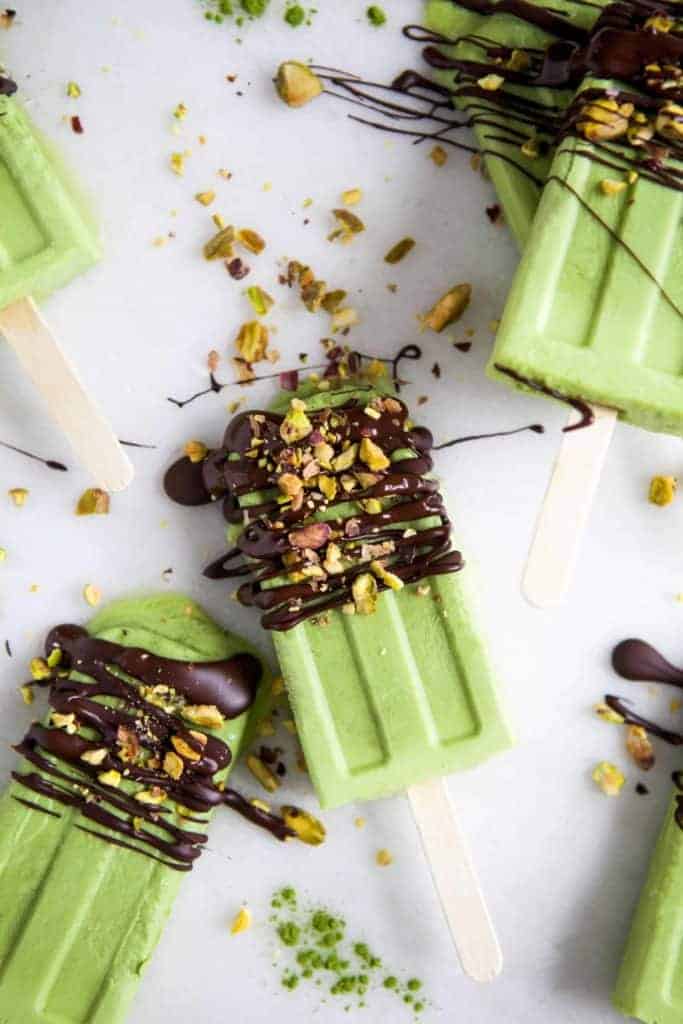 A drizzle of dark chocolate and sprinkling of pistachios make these matcha ice pops completely swoon-worthy.
Matcha Pistachio Ice Lollies from Goodness Is Gorgeous
1