Okay, let's talk about Thanksgiving leftovers. I'm all about reheating everything the next day for Thanksgiving part deux or even slathering some cranberry sauce on a grilled cheese (it's seriously the best thing ever), but some of the concoctions people make with their leftovers are gross.
Yeah! I said it!
Whenever I see a sandwich with stuffing in it or some elaborate pie with layers of turkey, cranberries, gravy, and mashed potatoes, I feel a little bit queasy. Can we not? We can do better than this! So I've rounded up some inspired ideas for Thanksgiving leftovers—scroll down to get the recipes.
1 / 7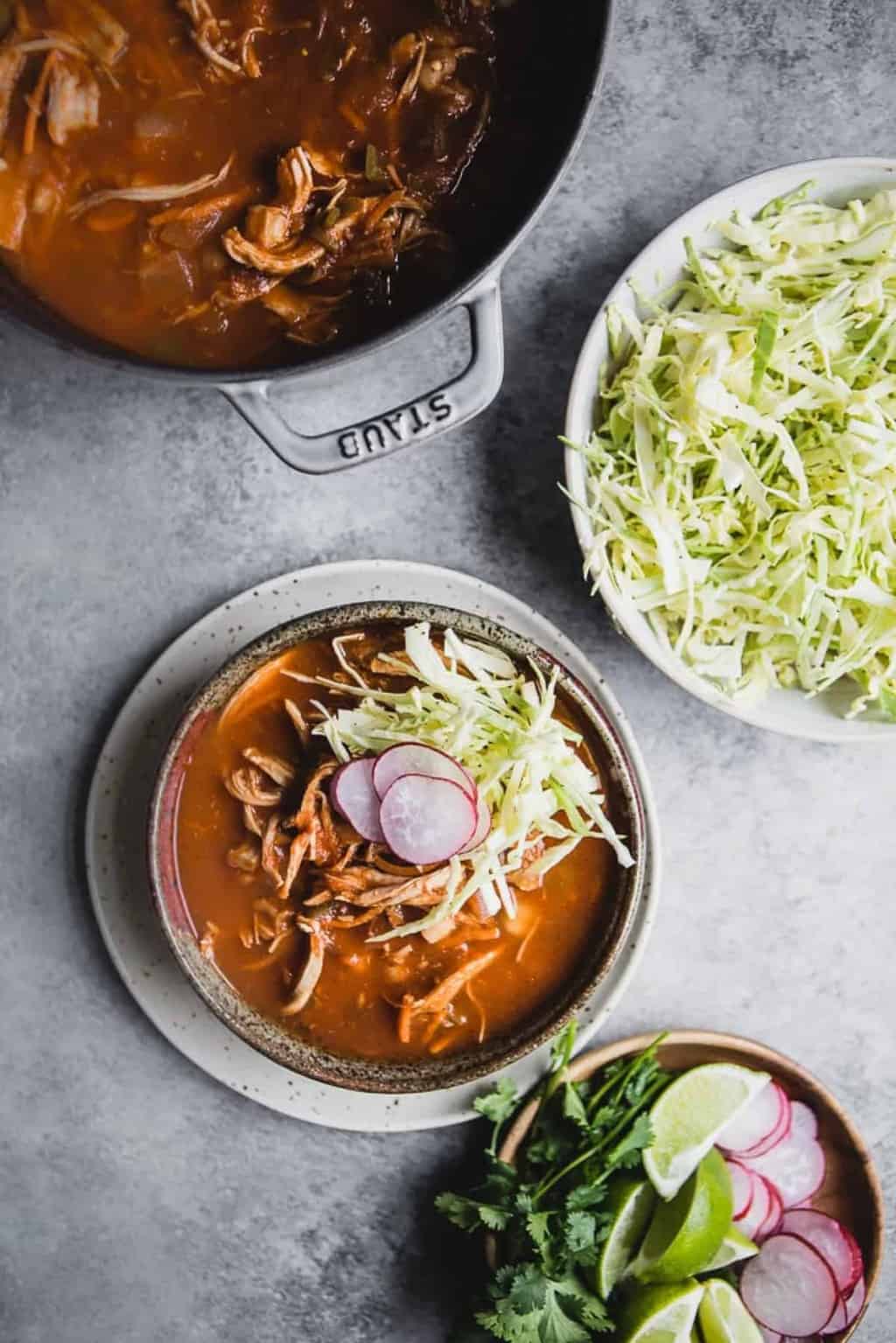 Turkey soup is a post-Thanksgiving tradition, but why limit yourself to the standard turkey noodle version when you could make this pozole instead?
Turkey Pozole Rojo from The Modern Proper
1