This post brought to you by Balmex. The content and opinions expressed below are that of Hello Glow.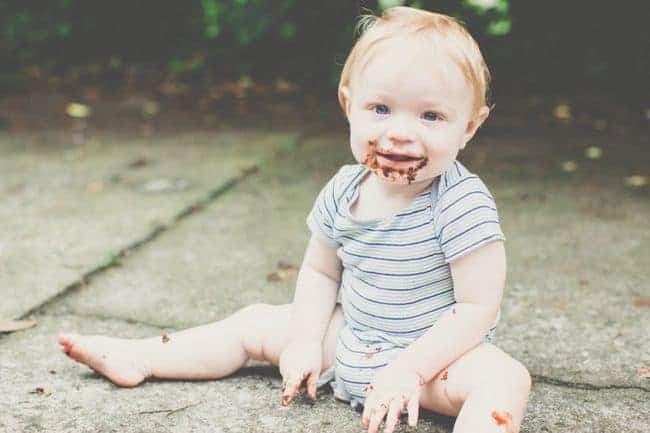 Sam just had a birthday, and I swear he gets cuter every day. And that sweet baby skin (I swear I could just eat him up!) has special needs because it's more vulnerable to irritants than adult skin.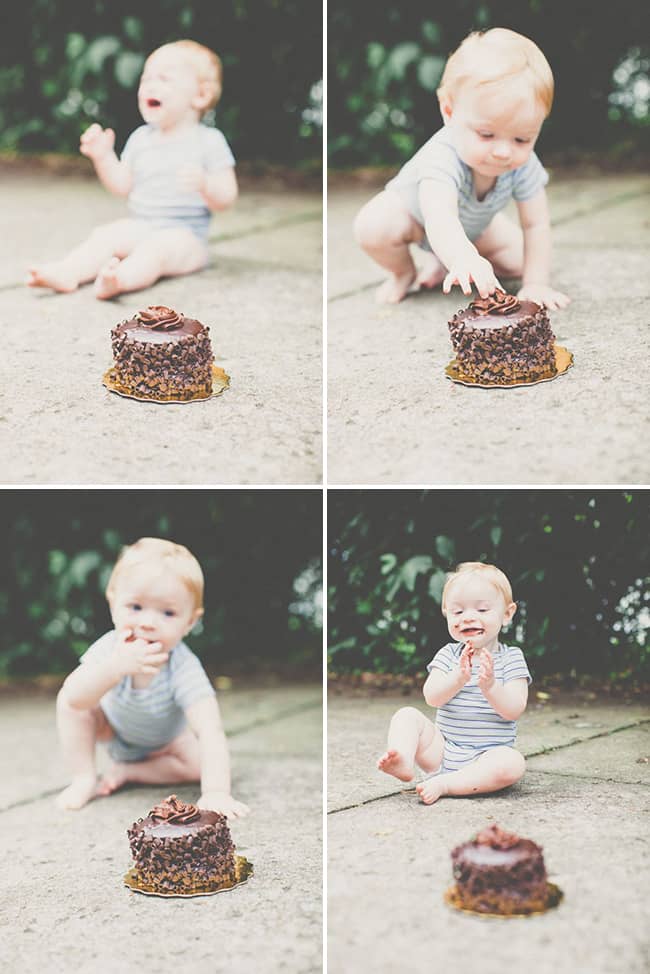 You think keeping cake from Sam makes for an angry red face? Just think how he acts with a bright red bum!
What causes diaper rash?
Diaper rash begins when trapped moisture and friction irritate the skin. The irritation continues over time, and the harsh urine and stool inside a soiled diaper can make the irritation worse.
Natural treatments for diaper rash
1. Change often (without irritating)
Changing diapers is torture when baby's bum is red, but frequent changes are necessary to reduce irritation. Wipe gently with wipes that have no fragrance, alcohol or other ingredients that might cause reactions in sensitive skin. Try switching diaper brands, if you think that could be a factor.
2. Protect with a zinc oxide cream
A zinc oxide cream creates a layer of physical protection on baby's skin (much like how zinc oxide sunscreen works). You can make your own or try Balmex with ActivGuard, which is proven to reduce redness in ONE diaper change, making it easy to fight diaper rash.
I like that it's formulated with zinc oxide plus three soothing botanicals and skin nourishing vitamins B5 and E that help soothe and treat diaper rash, while moisturizing and nourishing baby's irritated skin. It definitely helped end the red – fast! – for Sam.
2. Baking soda + Oatmeal baths
A soothing oatmeal and baking soda bath can soothe irritated tushes by reducing inflammation and help dry out rashes. Also works wonders on sunburns and bug bites.
3. Give it some 'air time'
After the bath, slather on healing coconut oil or aloe vera and give baby some diaper-free time. I know the last thing you want is to be cleaning up peepee accidents but letting the things 'air out' can speed healing.
4. Apple Cider Vinegar
Yes, apple cider vinegar can do just about anything! And it's one of the best skin treatments for rashes and skin irritation. Dilute apple cider vinegar with water (you want a 1:1 ratio) and apply to diaper area. ACV helps reduce inflammation and can curb excess yeast growth in the diaper area.
How do you #EndTheRed?
Fight irritation. End the red. Use Balmex instead.
Get a $1.00 off coupon with this Balmex Diaper Rash Cream Special Offer. Available at retailers such as: Wal-Mart, Walgreens, Toys-R-Us/Babies-R-Us, CVS, Kmart
1