This is a sponsored post written by me on behalf of Stride Rite. All opinions are 100% mine.
I'm a big, big fan of Stride Rite. My kiddos have been wearing their adorable, durable shoes for as long as they've been walking. The quality makes the price worth it because we wear those shoes out. Yeah, I'm talking every.single.day. Who knew toddlers were so obsessive?
This year we found our favorite Stride Rite shoes with their new Surprize line, available only at Target (US stores only and Online!). The Surprize for boys shoe styles pleased my picky boys, and I loved the Target prices.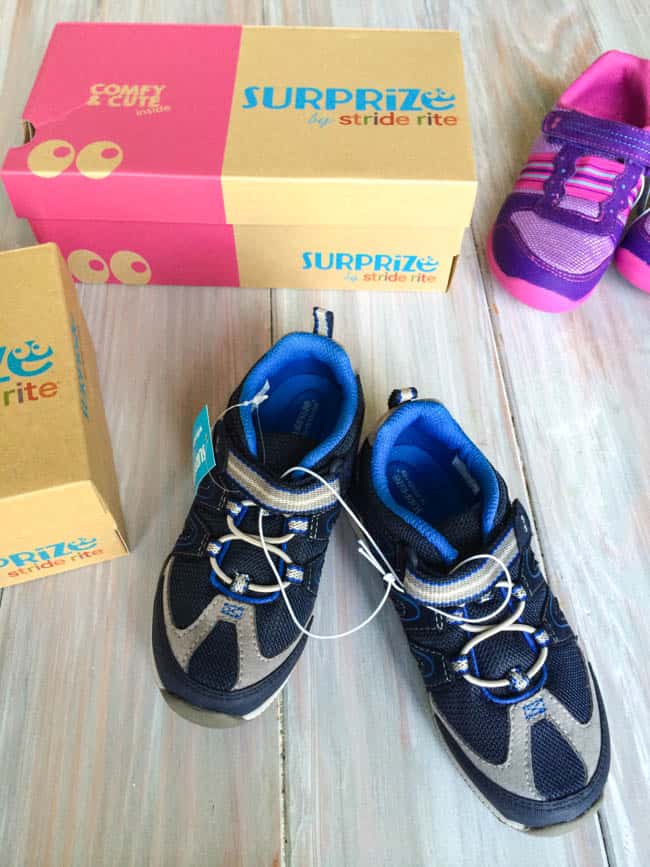 Trying on shoes with three energetic kids in tow is always a challenge. Here are 3 must-haves that I look for:
1. Comfort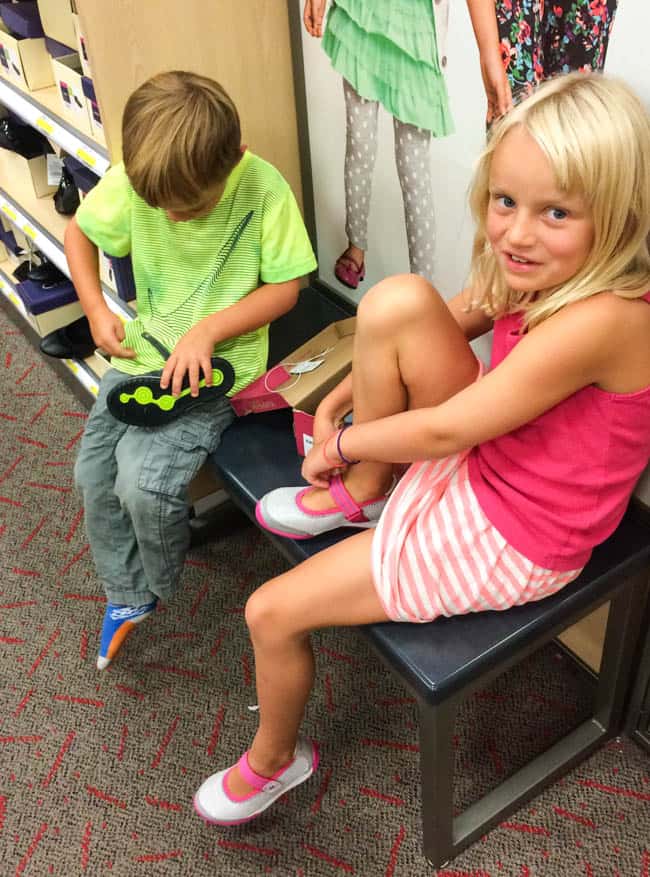 Getting your kids to answer the question, 'how do the shoes feel?' is an exercise in frustration. Take their answer with a grain of salt because they'll say anything for a pair of shoes featuring their favorite superhero or princess. Fortunately, these shoes have a generous fit and all memory foam footbeds, ensuring great comfort for your kids.
2. Fit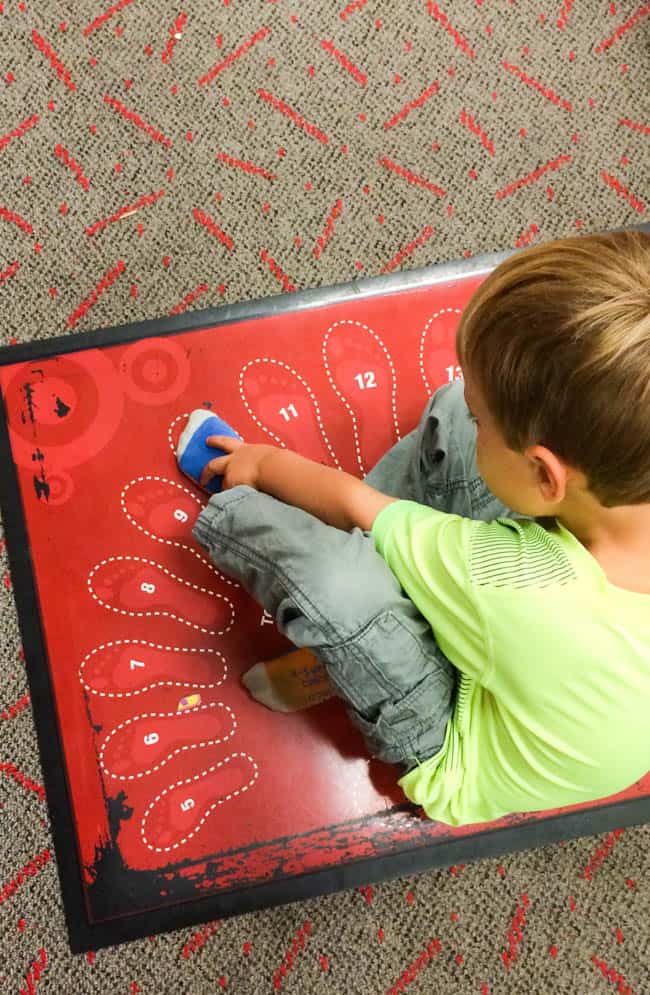 The Surprize for girls and boys shoes have very flexible outsoles allowing for an agile, natural step and growth. Meaning you won't have to replace them in a month!
3. Durability
The shoes are well made and the rubber toes ensure durability. But they're easy enough to put on that my 3-year-old can master the velcro straps.
Which Surprize shoe would your little one love the most?  Shop Surprize by Stride Rite to find out!
Want a chance to win free shoes?
Join the Stride Rite Twitter Party for a chance to win free shoes for back to school. Follow #SurprizeShoeParty with hosts @ModernDayMoms and @TheSimpleParent on Thursday, August 13 at 1pm EST and you could win one of 10 free pairs of shoes!
//www.inlinkz.com/cs.php?id=552706
1