Some evenings, putting dinner on the table is as easy as picking up the phone and ordering from the nearest pizza place. But long term, that's not really a healthy solution, is it?
While indulging every once in a while can feel amazing, do it too often and you might be overwhelmed with guilt. That's why you need a few reliable, non-boring recipes in your arsenal–and a whole week's worth? That's even better.
We've put together an entire week of meals you'll actually look forward to eating. No need for takeout when healthy dinners are this easy and delicious!
1 / 7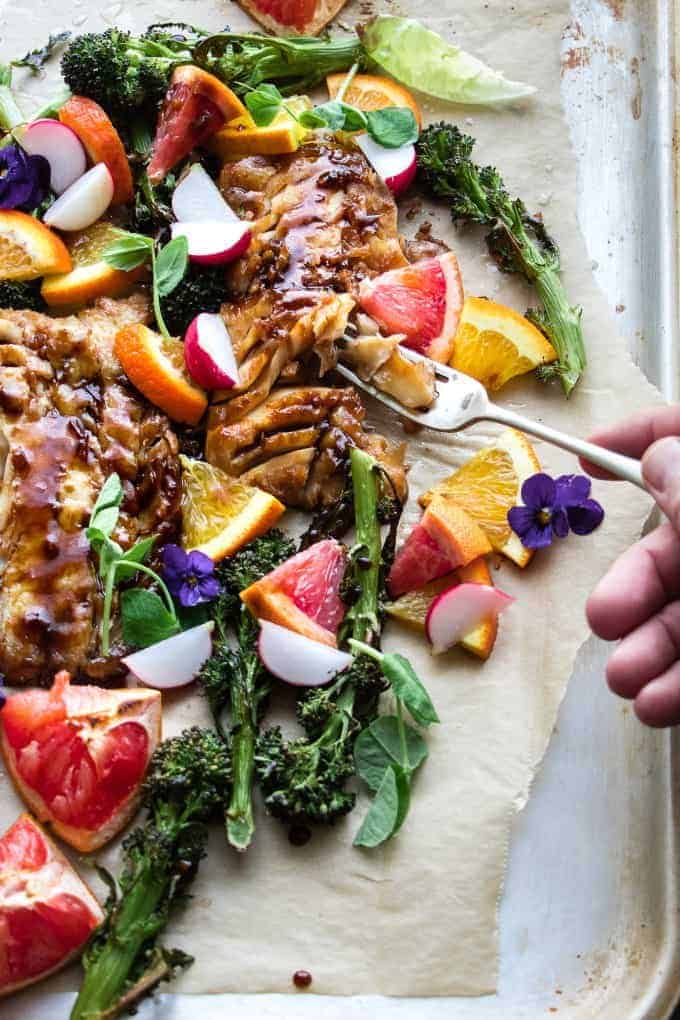 You know what the best thing about fish is? Well, other than it's so good for you, it's also super quick to bake! Glazed with citrus and hoisin, it's also an interesting addition to dinnertime.
Citrus Hoisin Glazed Roasted Sheet Pan Cod from Salted Mint
3