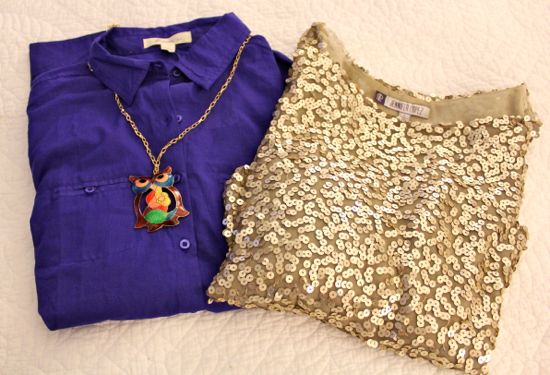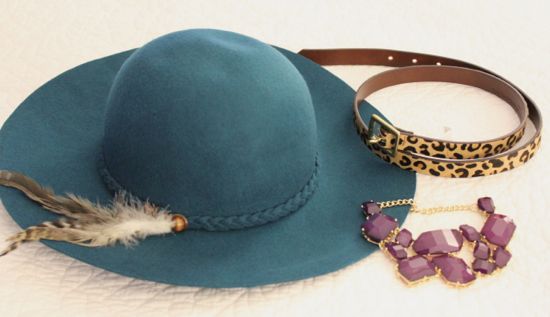 At some point recently I decided it might be nice to actually buy some clothes that don't require DIY'ing or come with a mysterious odor. This weekend I've been working on my fall must-have list. Here are my recent budget-friendly finds.
While the hubby got my car washed (thanks sweetie!) I wandered the Forever 21 labyrinth. I came away with a cobalt button up, felt floppy hat, purple bib necklace and a cute owl.
I did not, however, come away with the 2 specific items that I went in looking for … because none of the sales associates had a clue where they were. Figures.
Next up, Kohls. I tweeted bout having 2 sales associates with their hands in my pants. My Saturday afternoon highlight. After fighting my way out of the J.Lo pants I did end up with a fun sequin shirt.
The cheetah belt was a steal at Target.
Have you picked up any style steals lately? Do share!
0