You're doing an amazing job of sticking to your healthy eating plan during the week, but then the weekend rolls around all bets are off. Does this sound familiar? If so, you're not alone! Weekend overeating is a common issue, but luckily it has some simple solutions.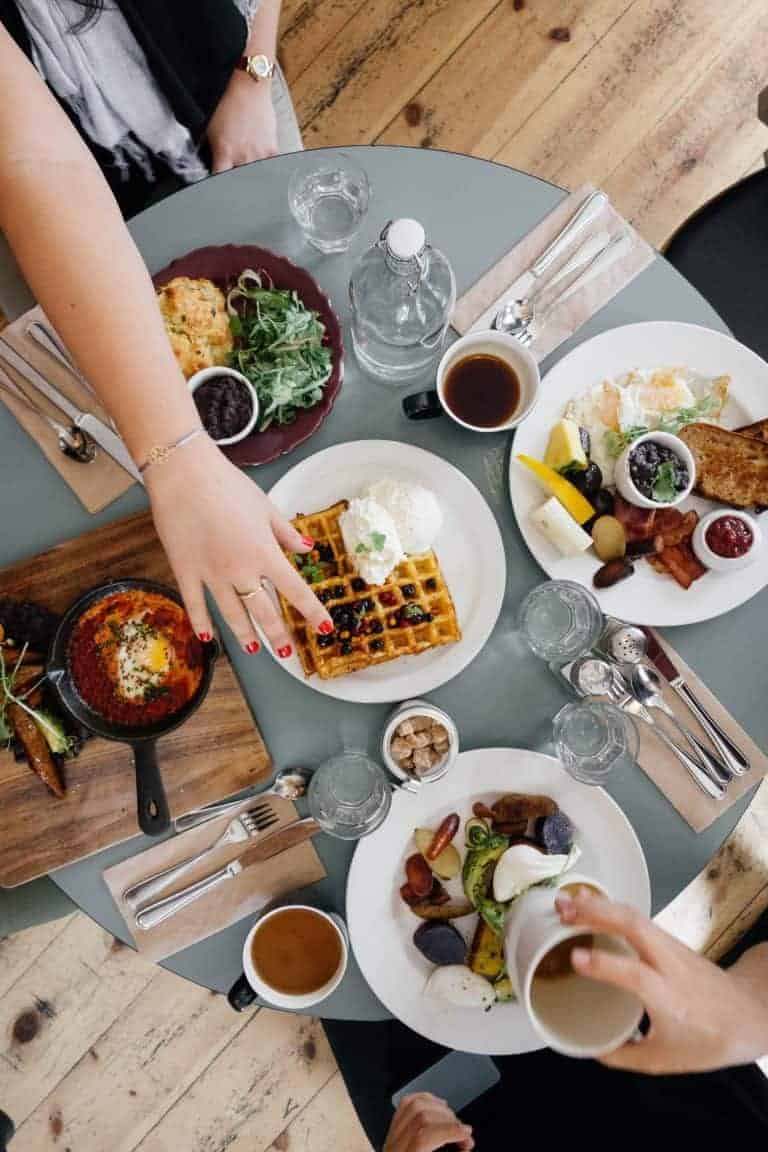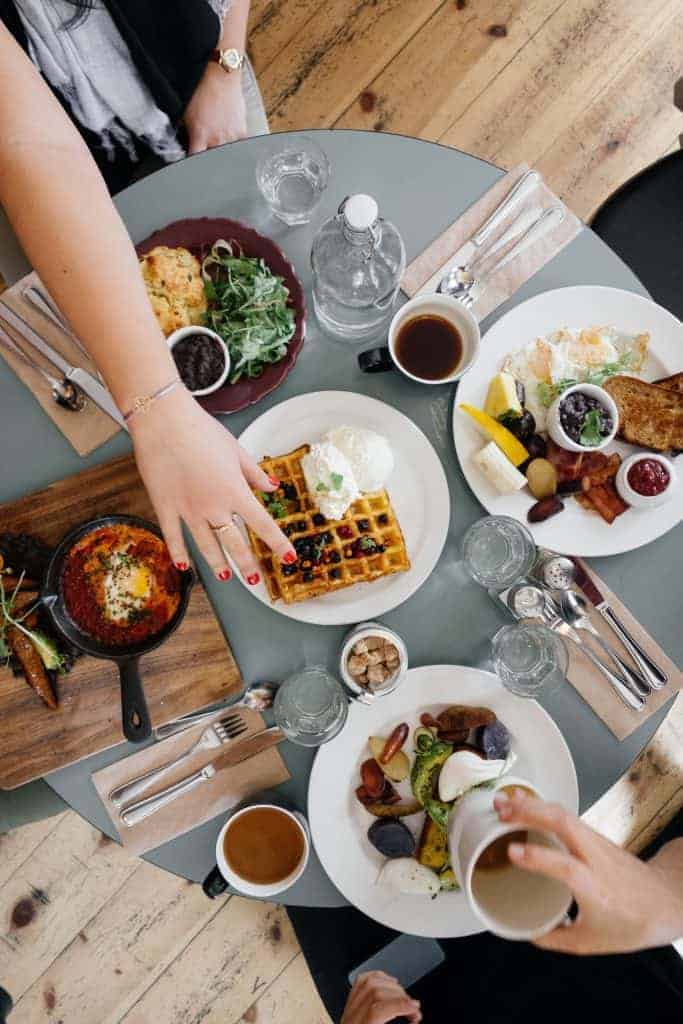 Many people follow this cycle of healthy eating during the week and indulgence on the weekend – and frankly, in most cases it's a normal and healthy way to eat. Keep in mind that our ancestors were in a perpetual cycle of feast and famine. Proponents of intermittent fasting believe that our bodies do well with higher calorie days followed by lower calorie days, and there is solid science to back that up.
However, if weekend overeating has you feeling unwell – either physically or mentally – it may be a habit you're keen to leave behind.
How to Stop Weekend Overeating
First things first, try to figure out why you're over-indulging on the weekend. Is it because you're not eating enough during the week? Because you're busy during the week and are bored on the weekends? Or, conversely, because you have an active social life on the weekend which involves lots of food and drink?
Once you've got a handle on what exactly is triggering excess indulgences during the weekend, you can employ some or all of the following strategies to get weekend overeating under control.
1. Minimize restriction during the week
More often than not, uncontrolled eating is the direct result of restriction. Say, for example, that you love bread, but the "rules" that you've defined for yourself limit carbs during the week. As a result, are you bingeing on the bread basket on the weekend?
In most cases, allowing yourself to eat the foods you love on a regular basis helps to reduce the power those foods have over you. If you let yourself eat bread whenever you were craving it, chances are pretty good that after an initial period you'd settle into eating a moderate amount.
If you don't believe me, consider all of the treats that are typically on hand during the holiday season; after a brief period of overindulging, most people have had enough and are ready to move on.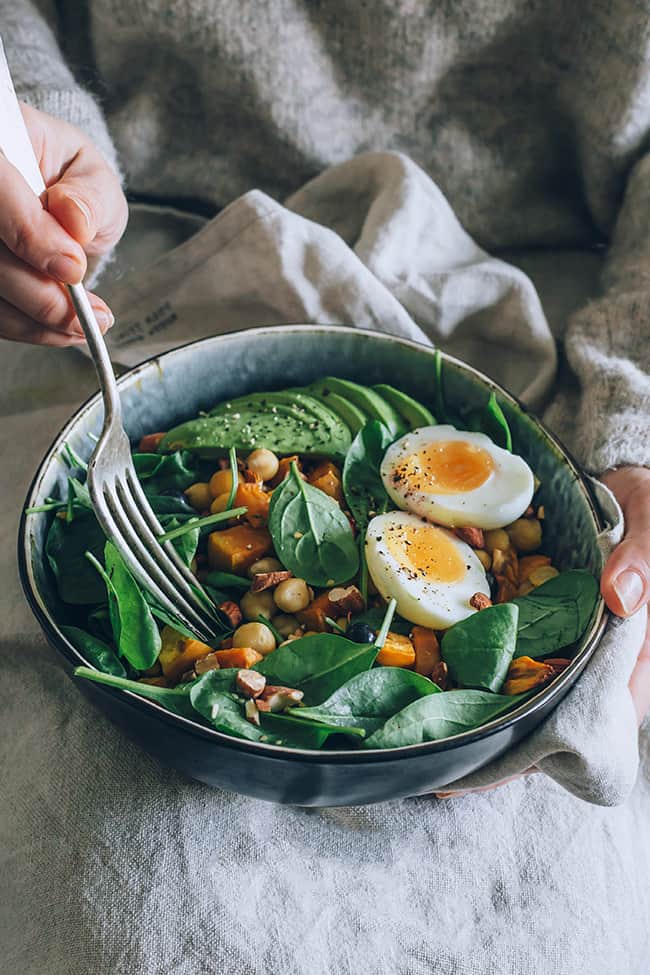 2. Eat things that satisfy you
Often times weekend overeating stems from not being satisfied in the first place. Personally, I find that my weekends are usually very busy since my kids are at home, and I often end up skipping a meal unintentionally. As a result I end up overeating foods I wouldn't normally – like a bag of potato chips – which does nothing to satisfy me.
A better approach is to plan proper meals on the weekends, even if you're bouncing from one activity to the next. Keep healthy snacks on hand, and meals comprised of protein, produce, and healthy whole grains. A satisfied tummy isn't a hangry tummy, and rarely overeats.
3. Tap into your intuition
Intuitive eating isn't all about eating donuts and french fries whenever you want, but it is about making space for those foods (or whatever foods you love) in your life. The principles of include honoring your hunger, respecting your fullness, and discovering where satisfaction lies for you.
It can be challenging work if you've been ensconced in diet culture for some time (most of us have) and are uncomfortable operating without a set of rules. The only rules here are listening to your body. And while there are times when your body (and mind and soul) do genuinely want to over eat, you'll find that if you listen to your body and tap into your intuition, more often than not you don't.
4. Stay busy
Since most of us are going at 150% during the week we look forward to the opportunity to recharge on the weekend. But if weekend boredom is causing you to become BFF's with a pint of Ben and Jerry's, then get busy! Sign up for a weekend activity, make plans with friends, or schedule in some self-care that doesn't involve food, like a massage or pedicure, or a gloriously lazy sleep-in.
The weekends are also a great time to move your body. Whether it's a simple after dinner walk (which gives you time to contemplate whether you really do want an extra serving of dessert) a yoga class, or a long run, it's the perfect time to indulge in the kinds of movement you don't have time for during the week.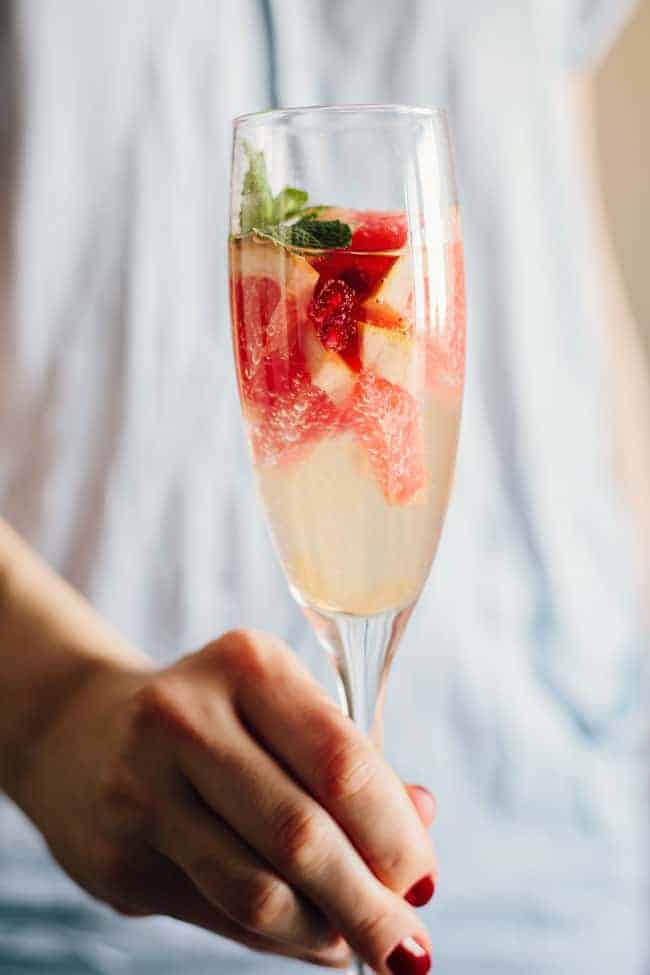 5. Limit alcohol
Alcohol is definitely a gateway to weekend overeating, and typically on greasy, salty foods. Limiting your alcohol intake will not only help you feel better in general, but it'll help prevent those late-night fast food binges.
If you do know you're going out and alcohol will be a factor, make sure you've had a satisfying meal (with carbs and protein) before you start drinking. This will help ensure you're less included to grab at whatever food is available, and help you feel better overall.
Remember, when it comes to preventing overeating on the weekends, there's no one way that works for absolutely everyone. At the heart of it, take a look at why you're overeating and work on tapping into your intuition. The answers usually lie within there.
34