Did you survive Valentine's Day? Did you get flowers and new pretty things? My hubby got me four of my favorite pumpkin chocolate chip muffins. And I was seriously more excited about that than getting roses.
And! I am super excited that we are going to see Fun. in concert this weekend at the Ryman auditorium. Did you see them win Best New Artist and Song of the Year the Grammys? Ok, I didn't either but I have belted out their songs so many times in the car that I feel like some kind of crazy groupie. I'm not sure if they are rock or not, but it will be loud and it will be, well, fun.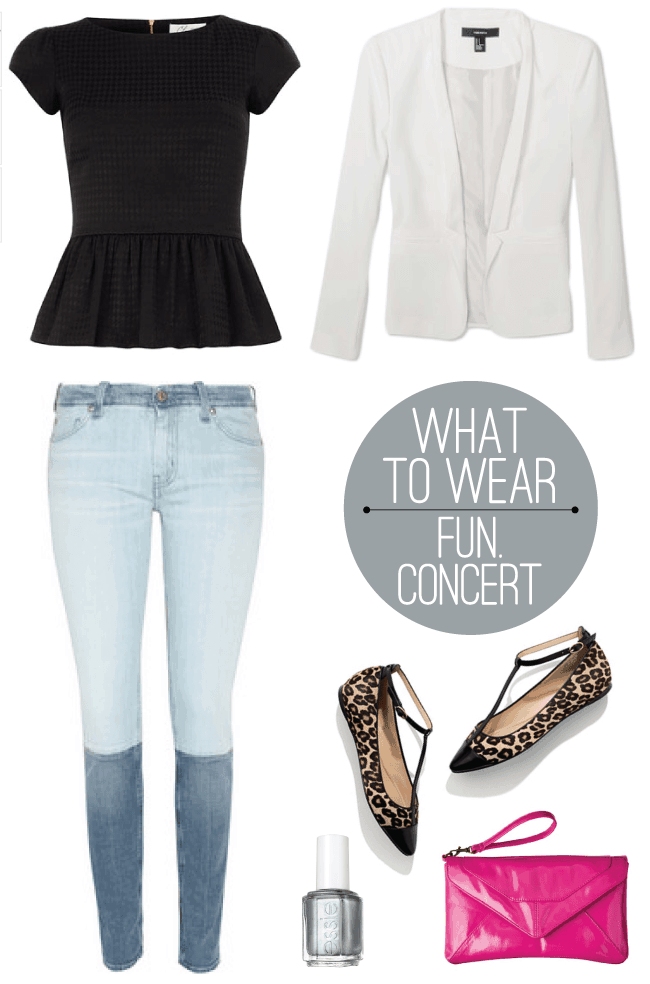 Now for the big decision – what to wear! Rachel Zoe always has the best picks so I decided to find a cheaper alternative to her NYFW look. Ok, I kept the jeans – they are too cool to pass up. Or DIY maybe. Have you tried the peplum trend? I now want one! Better late than never, right?
Peplum top (also love this faux leather one) | White blazer | Jeans | Leopard flats | Nail polish | Clutch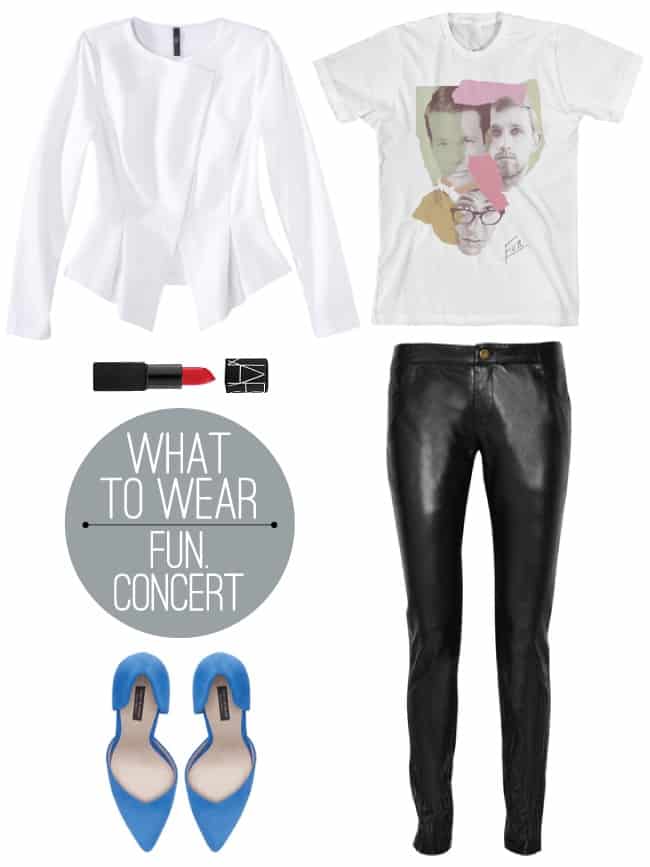 Or I'm thinking leather leggings. A rock concert is the only time I could pull these off with a straight face. And, of course, every good groupie needs a fan t-shirt.
Leather pants (also love these) | Fun. T-shirt | White blazer | Nars Jungle Red | Blue Shoes
What will you be wearing this weekend?
0