Warm weather completely changes my cocktail game, and I have a feeling I'm not alone in this. Wine slushie recipes are everywhere lately—and for good reason. They're refreshing, easy to make, and perfect for get-togethers with friends and family. But what if they weren't just a boozy summertime drink?
Like smoothies, slushies are the perfect base for antioxidant-infused drinks, vitamin-rich fruits and hidden superfoods. Just toss some frozen fruit, your choice of wine and a splash of water or juice in a blender for the ultimate antioxidant-infused cocktail. These slushies have plenty of flavor without any major sugar or calorie add ins. It doesn't get much better than that.
Whether you're a fan of white, red or rosé, here are a few of our favorite ways to dress up wine slushies for the better.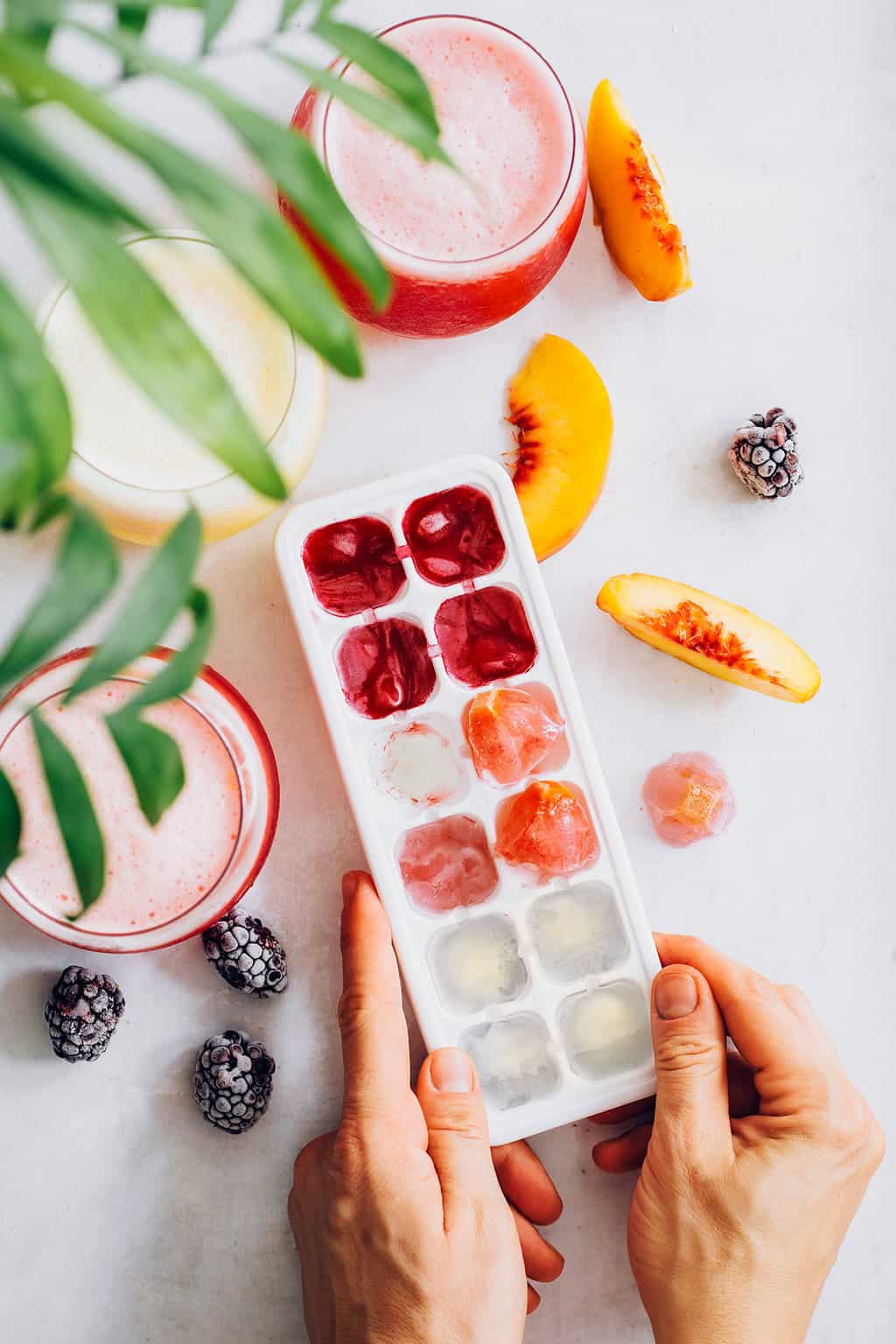 Wine Slushies 3 Ways
My favorite part of summer just so happens to be the homegrown fruits and freshly cut herbs. With fall on the horizon, I'm tempted to put fresh produce in everything—even my wine slushies.
The sky is seriously the limit. But unlike those sugary cocktails you find at the store, you can make your homemade wine slushies as healthy as you want.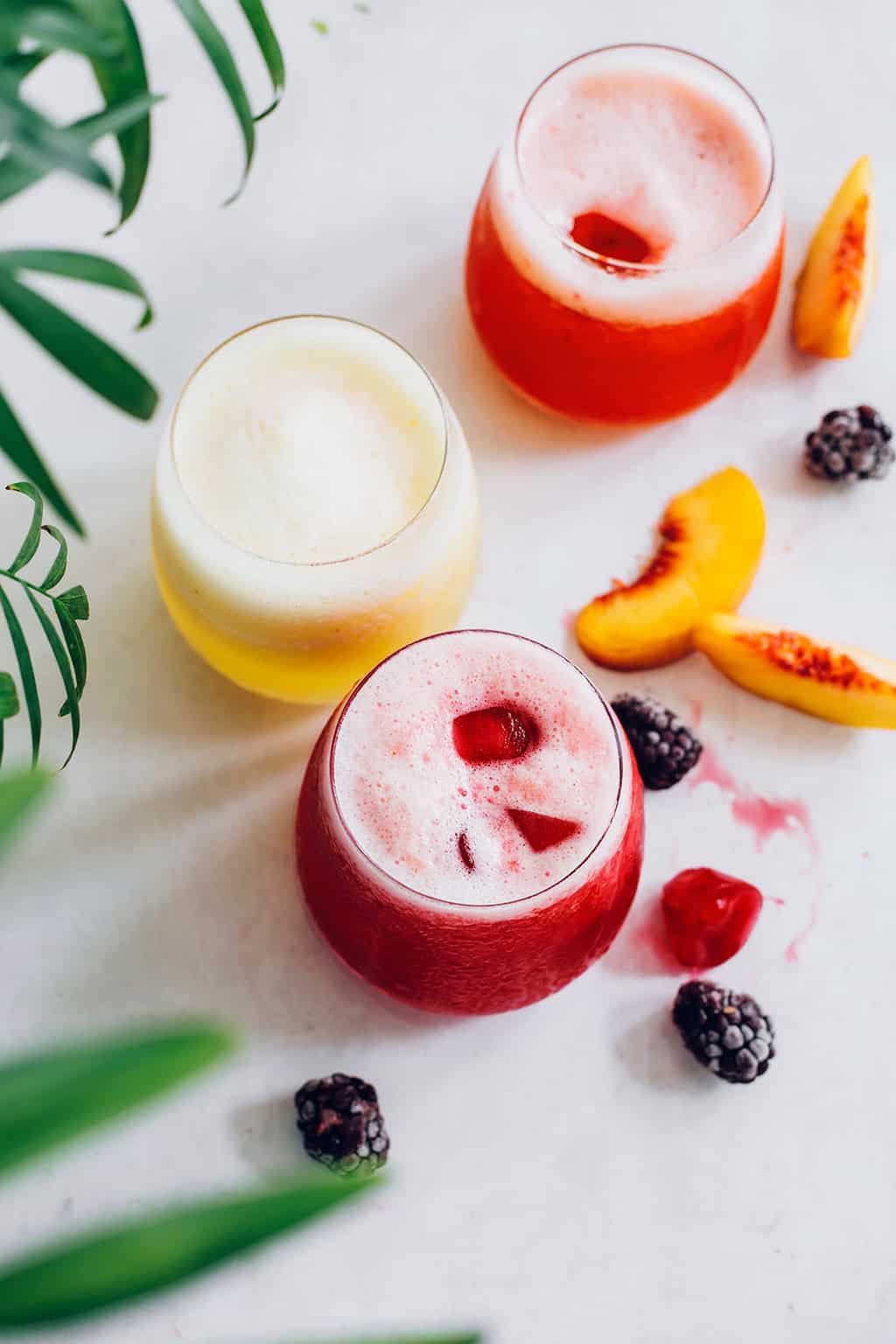 In addition to fresh fruit and low-sugar wine, I picked up a few Bai® antioxidant infused beverages at Target to add to my slushies. I love my slushies on the sweeter side, but I'm not a fan of adding processed sugar or artificial sweeteners. Instead, Bai provides of low-sugar, low-calorie flavor that you can't get from fruit alone. They eliminate the need for simple syrup, so you can indulge without bingeing on sugar and calories.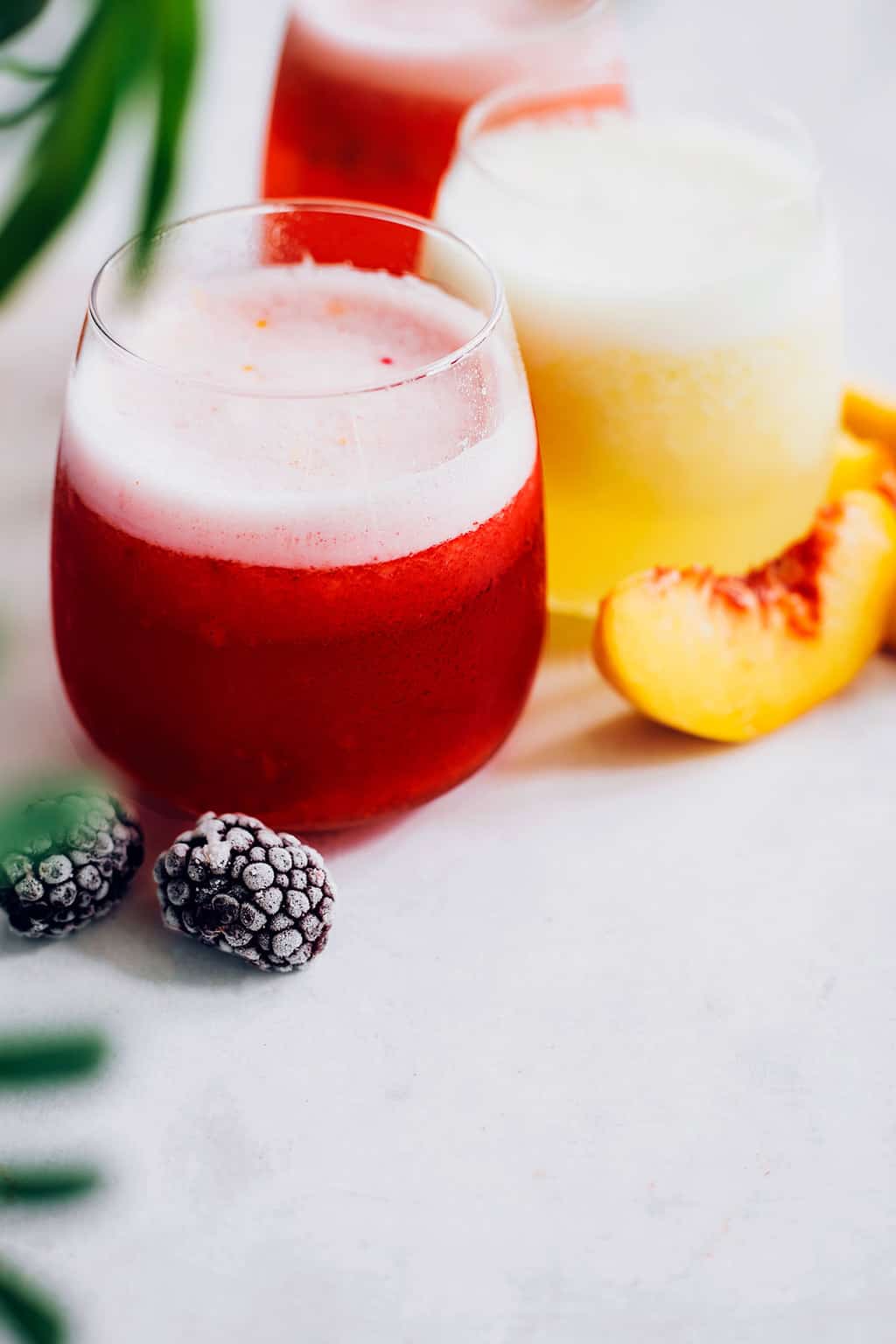 I usually just grab a few individual bottles of Bai in the beverage aisle at Target (and if you're lucky enough and your Target carries it – it's usually just an aisle or two over from the wine—woot!), but I also saw them in 6-packs near the front of the store (they'll usually be back with the other Bai products if not found here!). Target carries a variety of Bai fruit flavors, but personally, I'm a fan of the classics when it comes to crafting cocktails.
Brasilia Blueberry, Kula Watermelon and Molokai Coconut are perfect additions to wine slushies because they complement a variety of fresh fruits and herbs. Each one only has 5 calories and 1 gram of sugar per serving, and they taste great without any artificial flavors or sweeteners.
To make your wine slush, start off by freezing a couple bottles of wine in an ice cube tray. I've found that wine slushies take on a smoother, less watery consistency when using frozen fruit, so go ahead and chop up whatever fruit you have lying around and pop it in the freezer as well.
Once they're frozen solid, place the fruit and wine in the blender. Add the Bai of your choice and blend on high. If needed, add extra Bai until you get the perfect slushy consistency.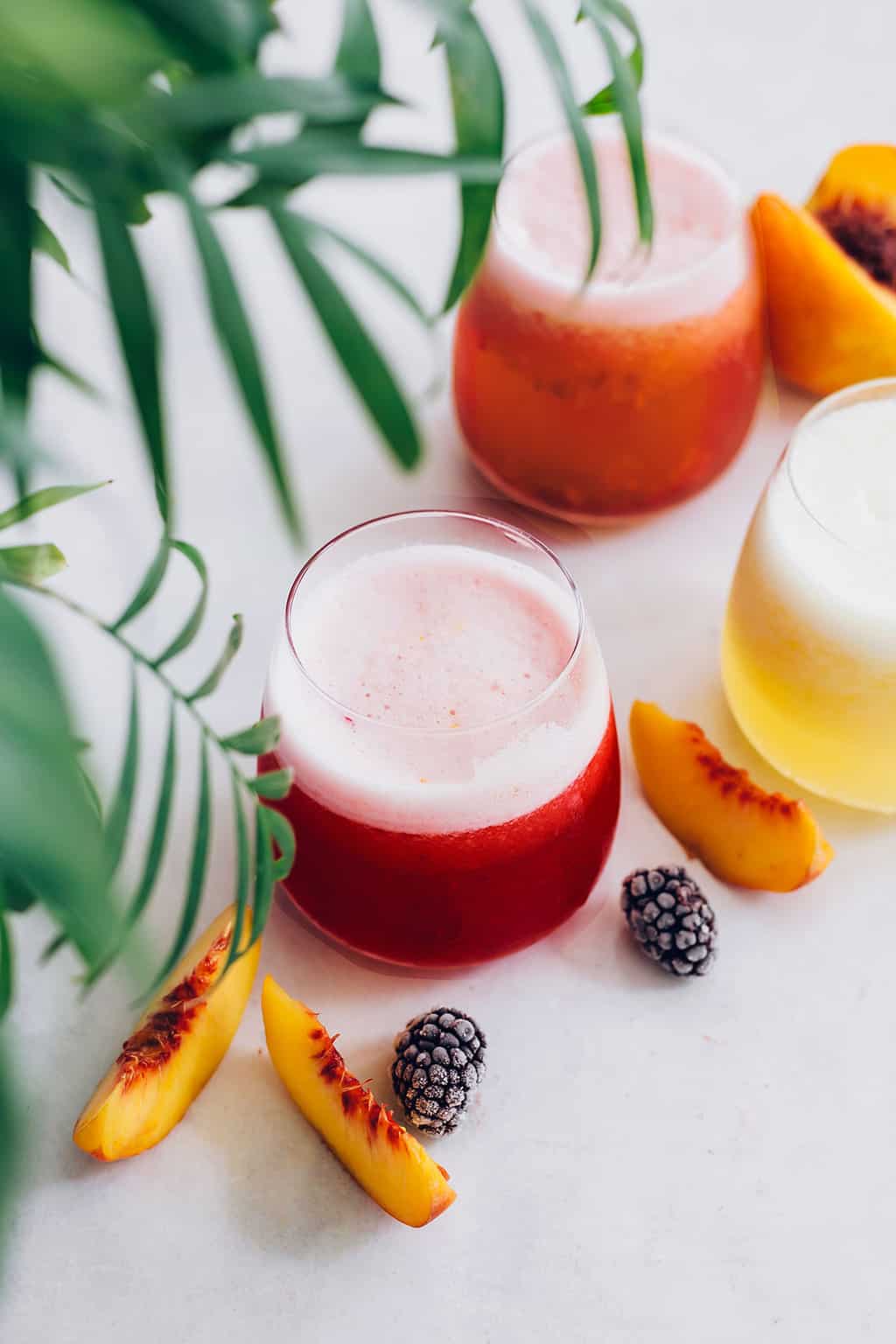 Oh, and did I mention these are perfect for a crowd? Double or even triple the recipes below and store them in the freezer until company arrives. While your slushies might be pretty solid when you first take them out of the freezer, they'll thaw quickly. Just let 'em sit on the counter for five minutes before giving everything a good stir.
Then, put your feet up and enjoy the perfect antioxidant-infused cocktail.
Mixed Berry Red
Combine ingredients in a blender and blend on high until smooth.
Watermelon Peach Rosé
Combine ingredients in a blender and blend on high until smooth.
Tropical Coconut White
1 cup frozen pineapple

1 cup white wine, frozen in an ice cube tray

1.5 cups

Bai Molokai Coconut
Combine ingredients in a blender and blend on high until smooth.
Photos by Ana-Maria Stanciu
24