This is a sponsored post written by me on behalf of Amazon Influencers. All opinions are 100% mine.
Because I have a tendency to be a highly anxious person, having a good routine is very reassuring to me. Work might be hectic, my preschooler may refuse to cooperate with even the simplest directions, and the air conditioner could be on the fritz, but those daily habits serve almost as guideposts to help me through the day.
I used to roll my eyes at words like "self-care"–after all, I'm a busy person! I don't have time to meditate and take long soaks in the tub and read inspirational books! But self-care doesn't have to be some New Age-y spiritual thing and it doesn't have to take a lot of time either–it can be as simple as making sure you get the nutrition you need each day or finding a few spare minutes to read a chapter in a book before bed.
We've teamed up with the Amazon Influencers program to curate some of our favorite wellness and natural living products. If you follow a lot of blogs, you are going to love being able to take a peek at your favorite bloggers' product picks. I'm totally that nosy person in line at Target who likes to look in everyone else's shopping cart, so I'm definitely excited to see what other people are finding on Amazon.
And if you're an Influencer yourself? You should sign up! If you can make a Wish List on Amazon, you can make an Influencer list. You'll get your own storefront where you can add any products you like and you'll receive a commission on anything your followers purchased.
For our list, we put together tried-and-true products our editors love. Here are my personal picks and how I use them in my daily routine.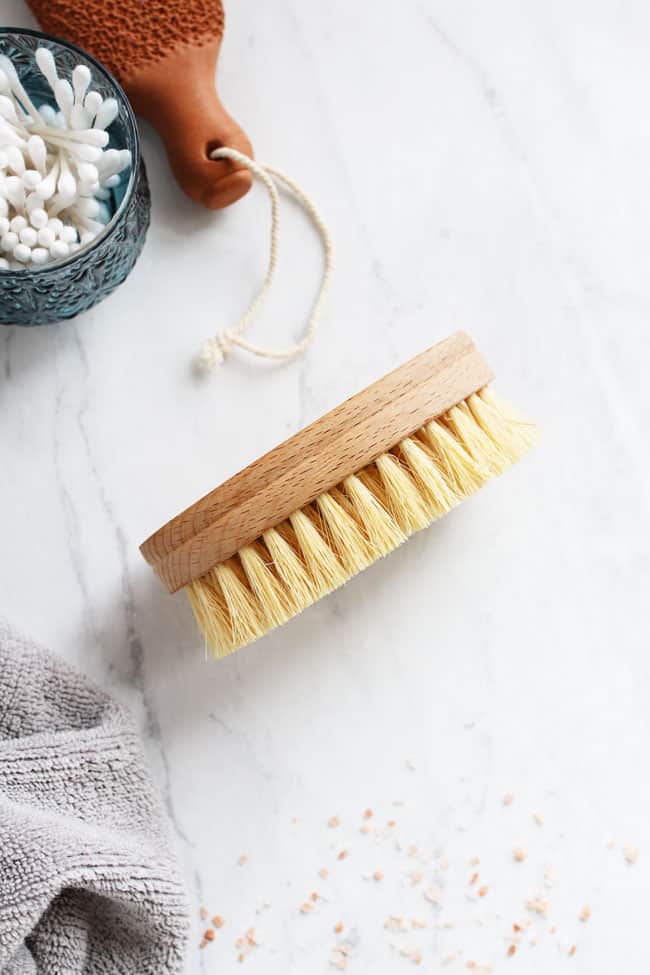 Start Your Day with Self-Care
I am most definitely not a morning person and the thought of waking up earlier than I have to in order to fit in some time for self-care–nope, nuh uh, not happening. (Maybe that extra sleep is my self-care? Right?!)
But I do take a few minutes to do some quick dry brushing before hopping in the shower. I'm not totally sold on all the benefits, but I've heard it improves skin elasticity when combined with oil or moisturizer after showering. In the winter, I use NOW Shea butter, and when it's warmer out, I like Edens Garden body oils (totally loving Yuzu Cannabis at the moment).
I also start my day with some supplements. I don't believe everyone needs supplements (you can read why here), but there are a few that I take daily because I notice a difference when I don't: NOW Joint Support, Megafood Daily Turmeric, and Natural Calm magnesium. Sometimes, if I know I'm not going to be getting a lot of protein in my lunch or dinner, I'll also have a smoothie with protein powder.
Treat Yourself
My grandpa always had to have something sweet after a meal and I definitely inherited that gene. But it doesn't have to be a giant cupcake or bowl of ice cream. I try to make sure all of my treats have some kind of health benefit–some of my favorites are Eating Evolved Coconut Butter Cups (healthy fat, y'all!), Good Day Chocolates, and Four Sigmatic Hot Cacao. That way, I can scratch the itch I have for something sweet, but get some health benefits out of my treat too.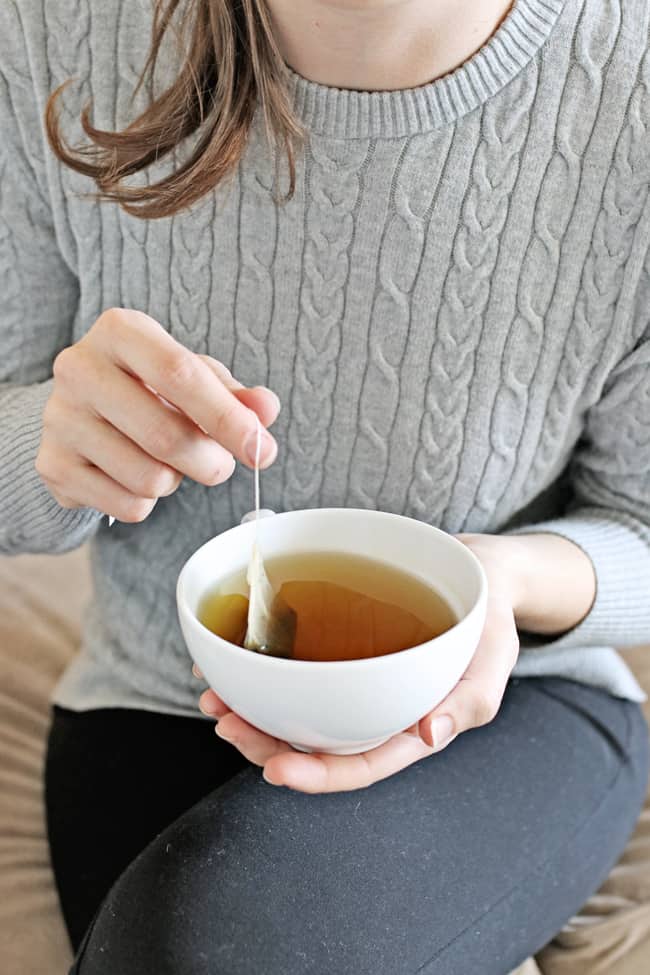 Take a Pause – Even If It's Just 5 Minutes
Tea time is me time–I'm going to embroider that on a pillow or something. Taking time to meditate daily seems impossible to me–not just because it feels like a waste of time (I know it's not! but it just feels that way!), but because I could never make the hamster wheel in my head stop spinning for that long.
Every afternoon I make myself a cup of Sweet Rose Tulsi tea and that's my time to pause, savor, and decompress. I don't let myself look at my phone or computer. I focus on the way the tea smells (like roses!), the way the warm mug feels in my hand, and the way it tastes. Forcing myself to focus on something external, rather than all the thoughts spinning around in my head, is a way to ground myself in a way that feels doable for me.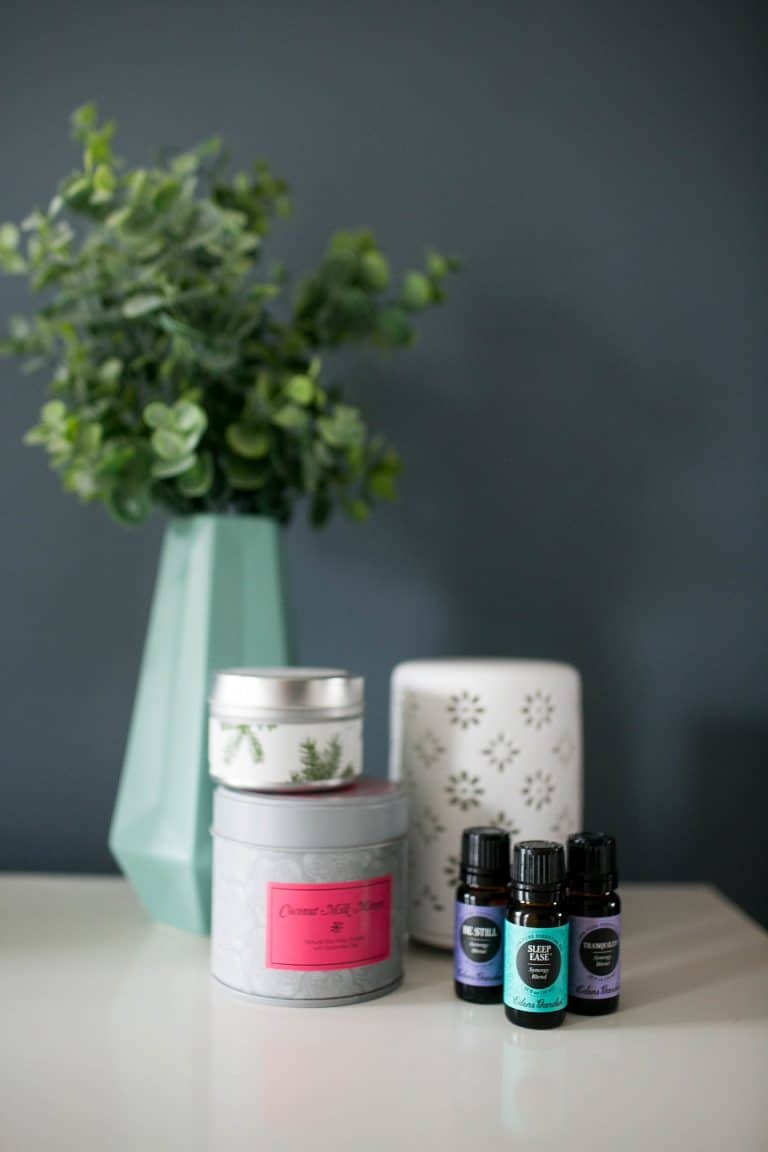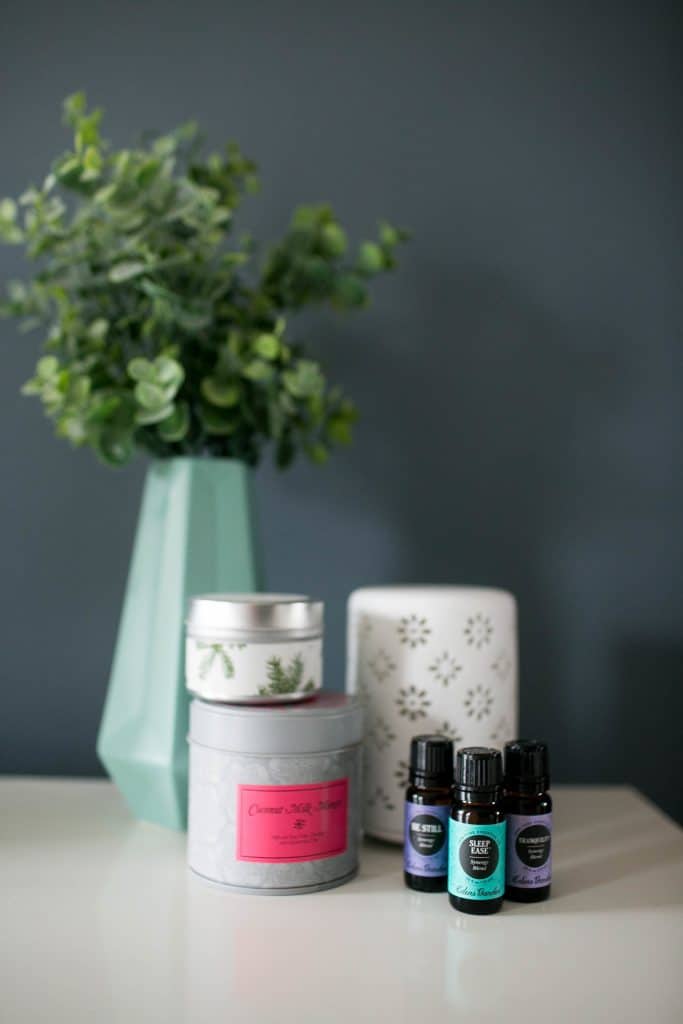 Give Yourself Time to Wind Down At Night
I used to be so bad at doing this–I'd work until 10 or 11 and then go straight to bed, giving myself no time to decompress. Now, I stop whatever I'm doing about 20 minutes before bedtime and I read an old fashioned book on paper (currently working my way through In the Company of Women), treat myself to a sheet mask or scalp massage, and diffuse some calming essential oils. This helps me get in the right headspace to fall asleep, rather than lying in bed for those 20 minutes tossing and turning and thinking about everything I have to do in the morning.
Want to see what else we're loving here at Hello Glow? Check out or Amazon Influencer page for more of our picks.
17