As a nutritionist, people make a lot of assumptions about what I do and do not eat, most of which are incorrect. Either they'll say, "ooooh, you're not going to want this…" or "oh wow, you're eating that?!" to which I usually smile and shrug and remind them that I'm a regular human person, just like everyone else – albeit one with over a decade of nutrition education under my belt.
Yes, I eat a lot of vegetables. Yes, I eat carbs. And you bet your booty I'm gonna have a slice of that chocolate cake over there!
Here's how a typical weekday looks for me.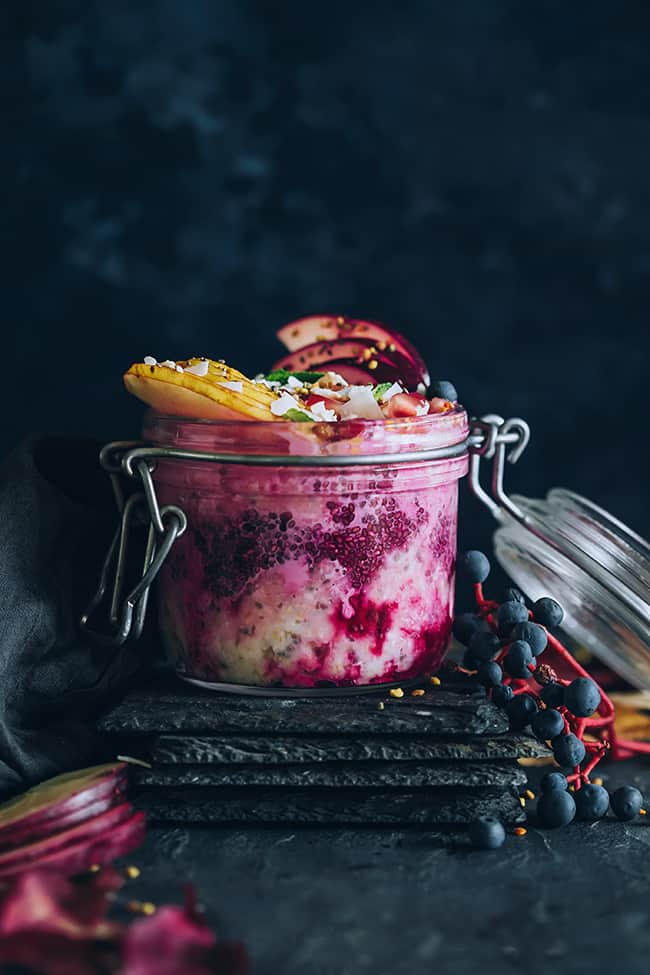 What a nutritionist eats for breakfast
I'm not one of those people who wakes up starving, but I am most definitely a breakfast eater. Typically I start my day with a big mug of black tea with a good amount of milk in it. I like to set my alarm for at least an hour before my son wakes up so I can drink my tea in peace while catching up on emails or getting a bit of work done.
Once my son wakes up, we typically share a breakfast of overnight oats. I've been making a riff on this recipe on repeat for months now. They're just barely sweetened with a bit of banana, are lightly fermented – and therefore gut-friendly – thanks to yogurt, and we top them with whatever seasonal fruit or berries we've got on hand.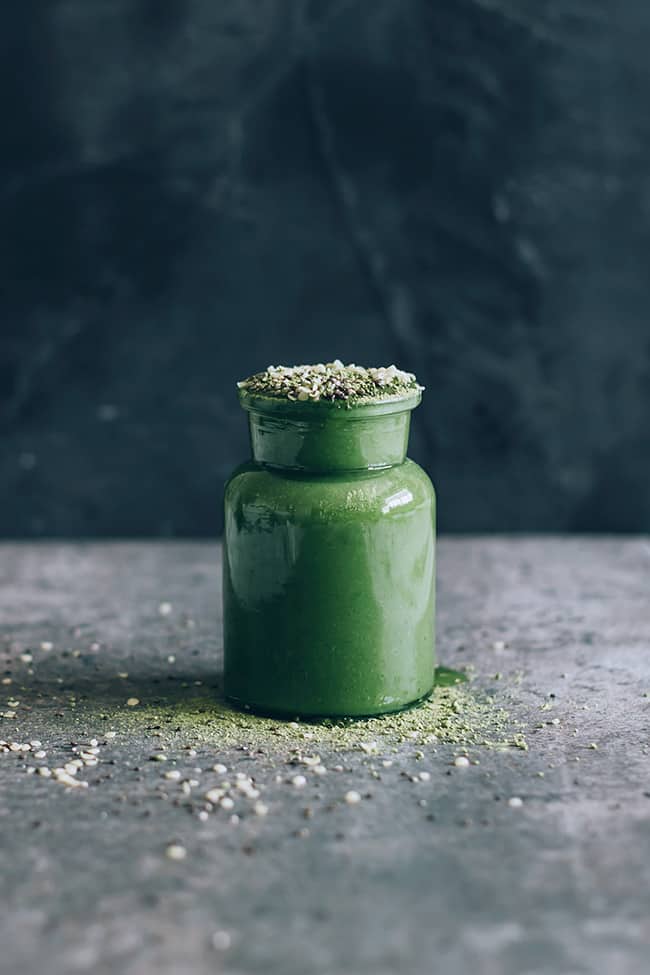 After I drop my son off at daycare and before I head to my office for the day, I usually make myself a green smoothie to pack along with me. I tend to go through smoothie "moods" where I'll make the same one on repeat for weeks on end and then switch to something new. Lately it's been this Kale, Mango, and Edamame Smoothie, but if I'm more in the mood for a treat I'll make my Chocolate Black Bean Brownie Smoothie, which I love.
If I'm still hungry mid-morning (it happens!) I usually reach for a No-Sugar Banana Bran Muffin. Often I split it in half and have half for a morning snack and half later in the afternoon, and I almost always pair it with a slice of cheese or a small handful of almonds for some protein to help keep my blood sugar stable.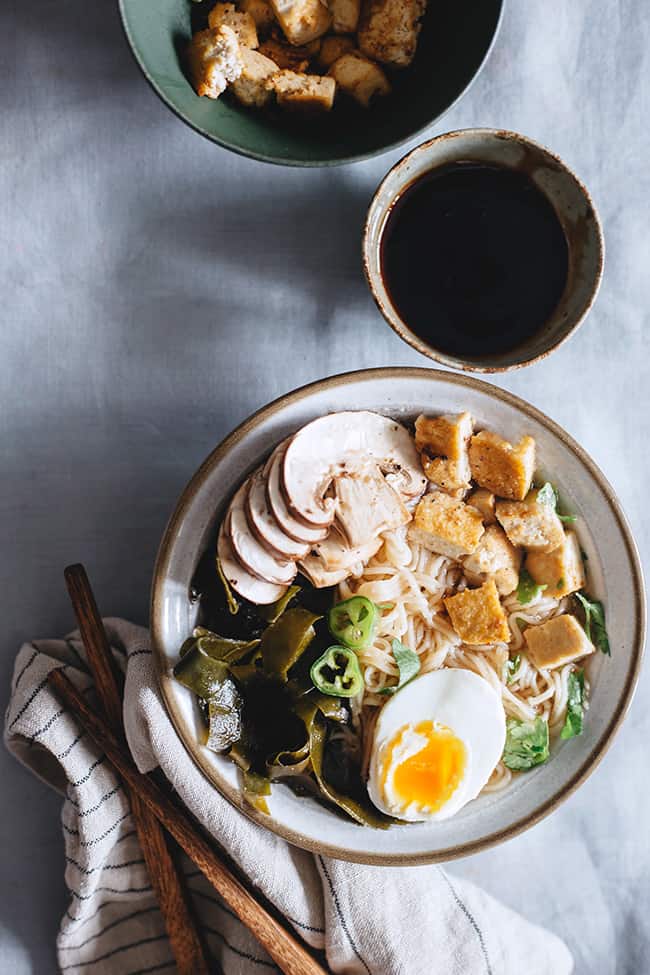 What a nutritionist eats for lunch
This brings me to lunch – and surprisingly enough, I'm usually starving! For lunch I'm a big fan of Meal Prep Bowls, because I can do some batch cooking on the weekends and have healthy and tasty lunches on the ready all week long. These Black Bean Noodle Bowls are a favorite, or leftovers from a sheet-pan dinner.
I know it seems like I eat a LOT in the morning, and truthfully I do. But the morning is more like constant grazing on small things and then lunch is typically my biggest meal of the day. I feel best when I eat this way as it fuels my daily activities and keeps me going for the rest of the day.
After lunch I'm not usually hungry again until dinner time, and dinner is usually my lightest meal of the day. Since we go to bed fairly early in my house (it's usually lights out around 9pm) I don't want to eat a big meal that will be heavy in my stomach when I go to bed.
And here's where things get a bit weird: my family has a weeknight dinner routine that's the same week in and week out. I actually married into this routine; my husband had already been eating this way for several years, and I've been following it for the 15 years we've been living together.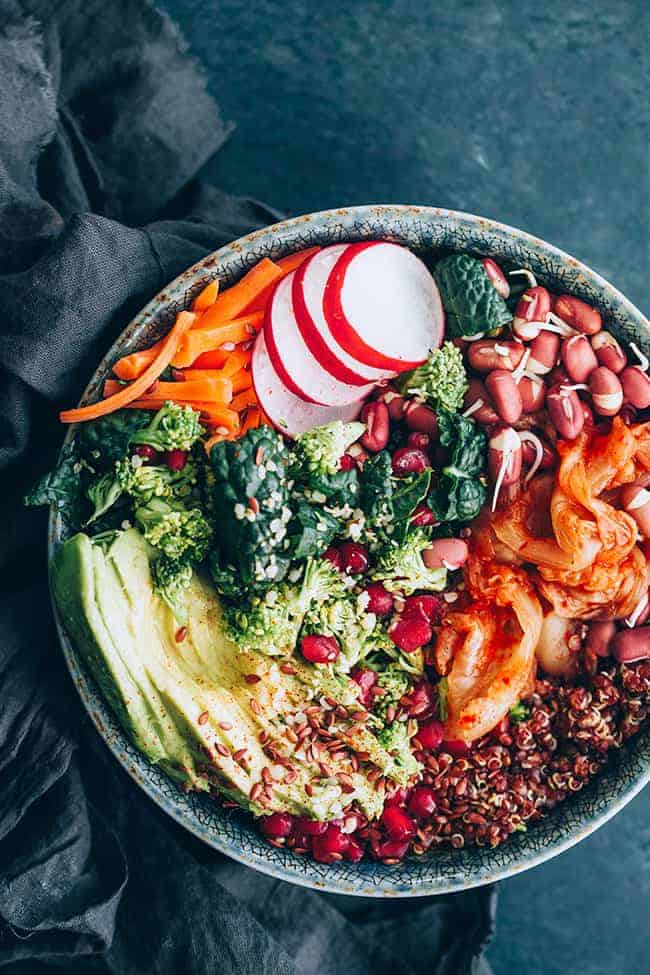 What a nutritionist eats for dinner
On Mondays and Wednesdays we eat salads for dinner. They're usually big salads with a scoop of cottage cheese and a handful of nuts to add some protein. The vegetables change seasonally, but the salads are pretty much always the same.
On Tuesdays we eat weekend leftovers. Saturday is the night we pull out the cookbooks and make a big feast, and there is usually enough remaining that we can make one more meal out of it. If there isn't, we grab something from the freezer, where I like to stash soups, stews, and casseroles.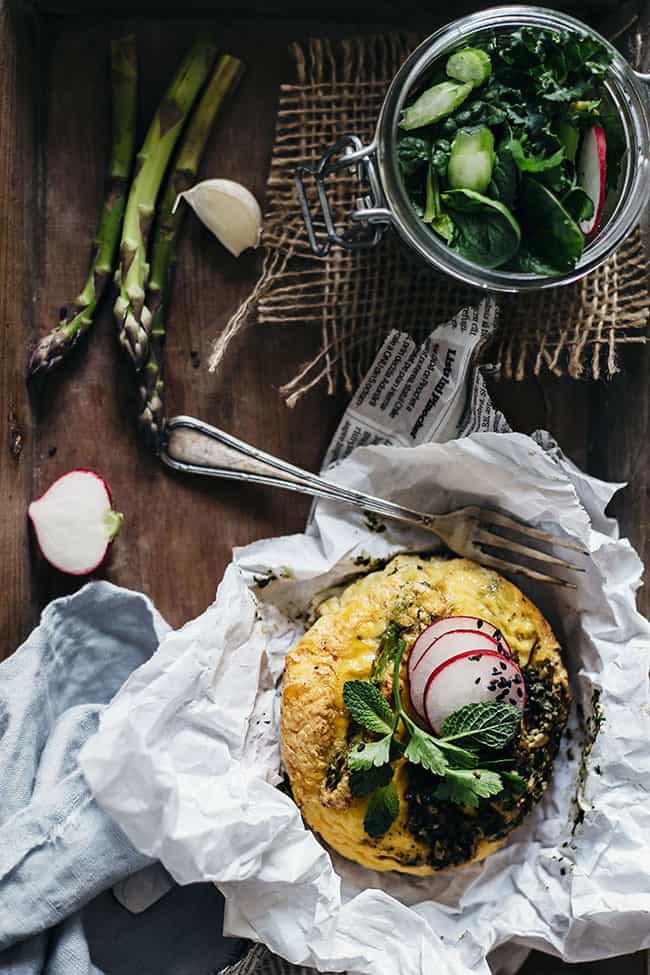 On Thursdays we have a frittata or an omelet. Much like the salads, the vegetables change seasonally, but the basic formula is always the same. And on Fridays we either have pasta (if my husband is racing that weekend – he's a marathon runner) or takeout, and let me tell you, I LOVE takeout Fridays.
Yes, the routine is a little monotonous. It certainly wouldn't work for everyone. But it works for us because it really streamlines our week.
Grocery shopping is pretty much always the same, and we always know what's for dinner so whoever gets home first just starts getting it ready. It's boring, but genius! There's nothing I hate more than being hungry and indecisive about what to cook, so we stick with the program.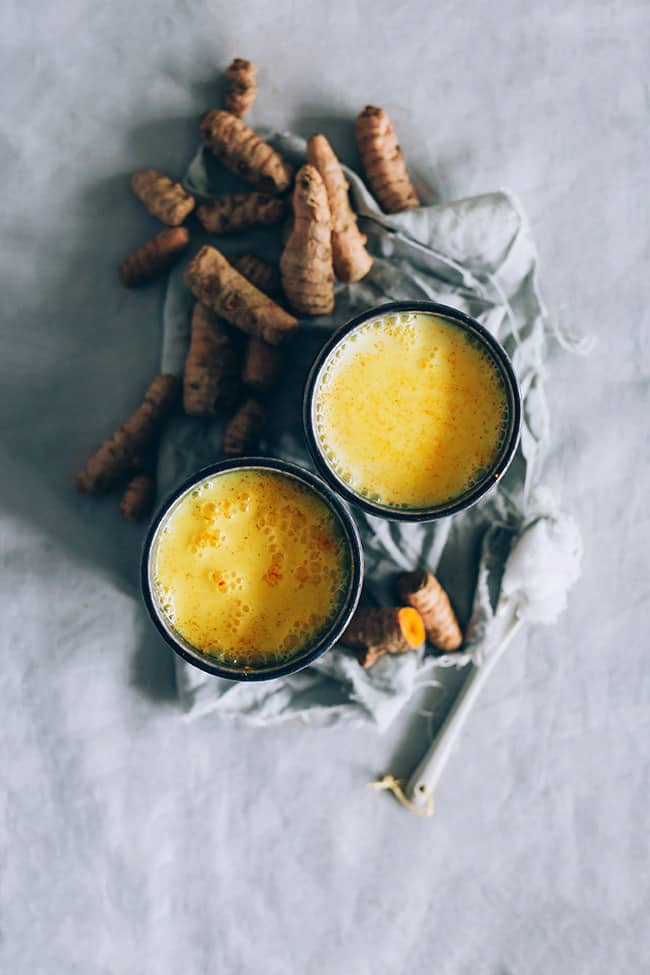 After dinner and before bed, I always have a nice cup of caffeine-free tea. Sometimes it's a turmeric latte, and sometimes just a nice cup of whatever I've got in the cupboard. If I'm in the mood for something sweet, I take a whole-wheat digestive cookie, smoosh a medjool date onto it, and top that with a square of dark chocolate. It's like a healthy riff on a Twix bar, and tastes amazing dunked into a cup of hot tea.
And that's pretty much an average day of eating in the life of this nutritionist! Whether it's what you expected or not, it's totally real, and definitely works for me. We're all different, so I don't expect what works for me to work for everyone else – but I hope it does provide some ideas and inspiration.
Photos by Ana Stanciu
87