This post brought to you by Coastal.com. All opinions are 100% mine.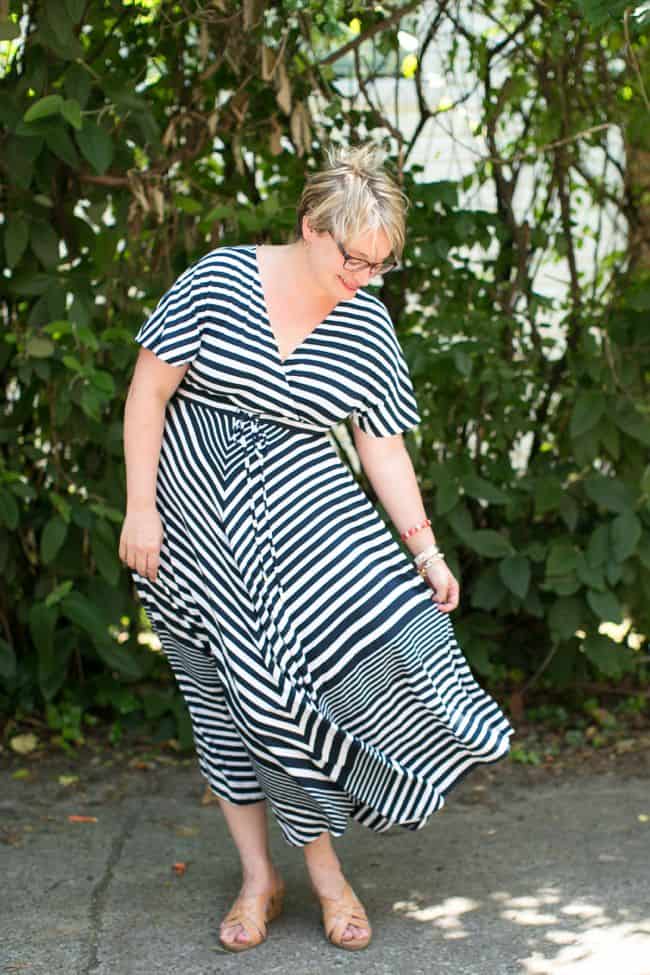 I finally bought a dress! I've decided that moms can, and should, wear dresses on a more regular basis. It was such a treat. It feels like forever since I've worn a dress, and honestly, I instantly felt glam.
And yes, curvy girls can do stripes. The empire waist and diagonal pattern work for my shape (I hope!). Full disclosure, I added some control biker shorts to keep the faux baby tummy contained. Add wedge heels, simple hoops and a stack of kid-friendly bangles and you've got an easy summer mom uniform.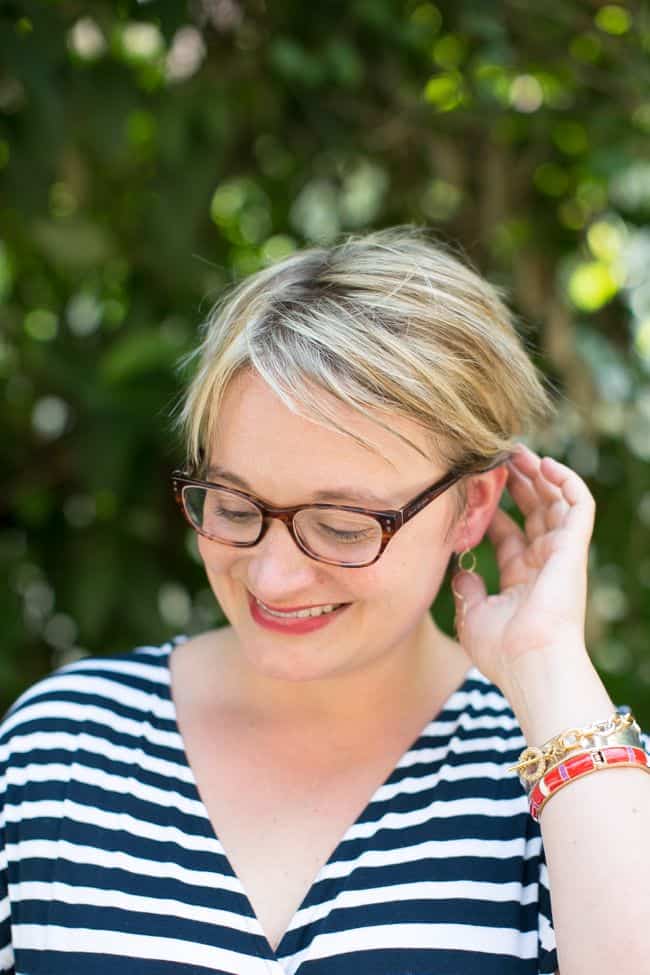 And I got new glasses! When Coastal.com asked if I wanted to try out a new pair of Designer Eyeglasses, I couldn't say yes fast enough. My previous pair was about 3,000 years old – all kinds of twisted, scratched and ugly. I wear contacts most of the time so getting new glasses always seemed like too much of a hassle.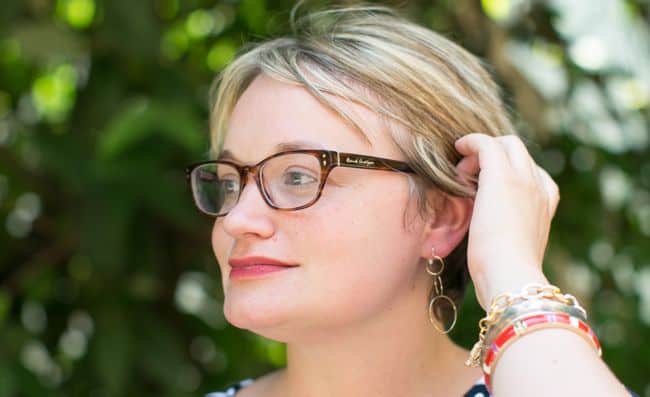 But ordering glasses online was amazingly easy. The hard part was picking a style. I loved all of the vintage-inspired Derek Cardigan eyeglasses. The whole line feels very old Hollywood glam. You can upload a photo of yourself to virtually try on different styles and right now most are 30% off.
I chose a pair in a tortoise shell color because I wanted a classic look for everyday wear. Then I had Mark measure the distance between my pupils (hilarious eye gazing ensued) and entered in my prescription. It's amazing how much more I enjoy shopping when it's delivered right to my front door.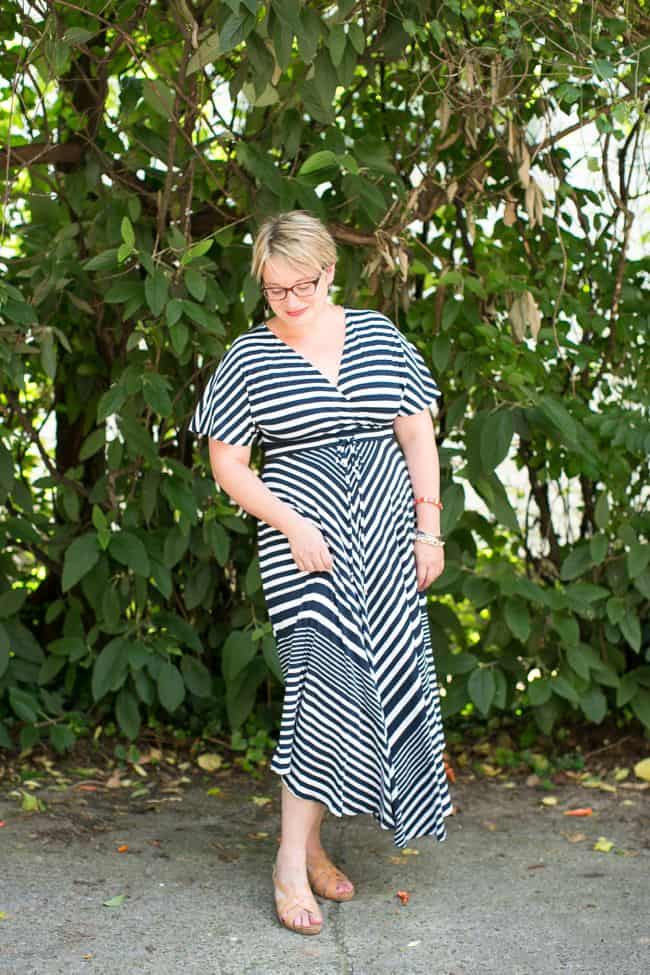 Now I want to wear my glasses – and dresses – all the time! If you are a dress-a-phobic like me, here are 6 mom-friendly dresses that show off your shape.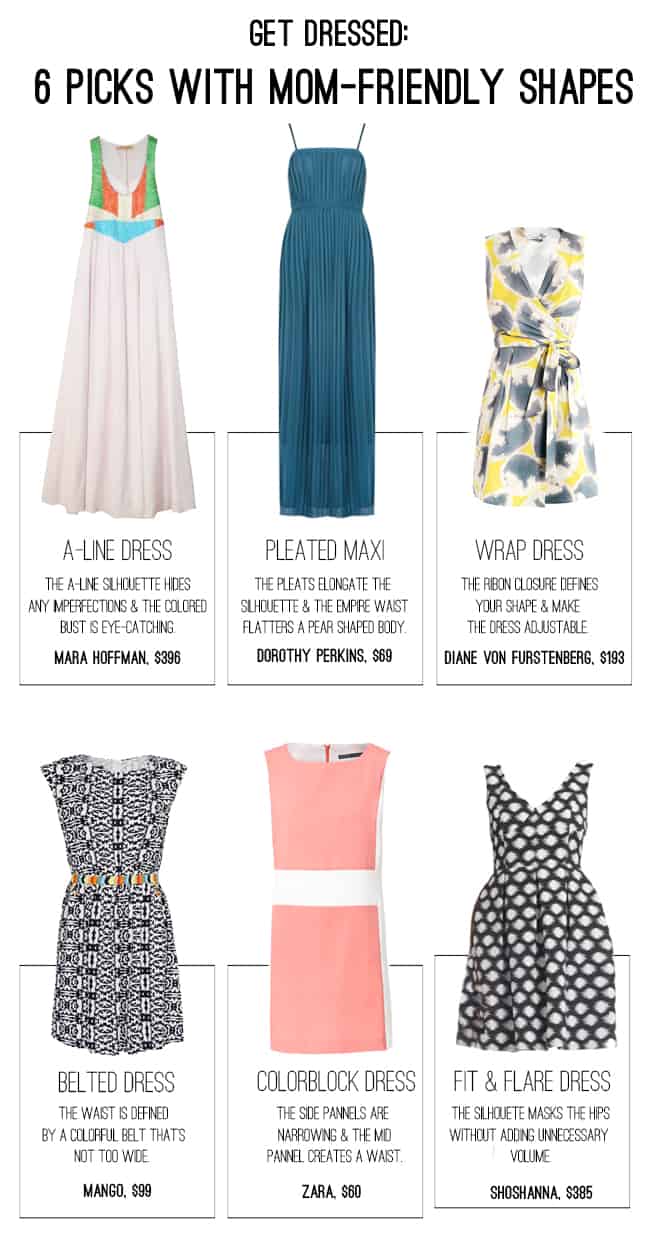 Dresses: 1 | 2 | 3 | 4 | 5 | 6
0