I'm *this close* to finishing an exhausting home renovation. My kitchen is finally in working order again, and I'm not greeted bright and early every morning by construction guys. I should be happy, thrilled with how it turned out. And I am! But, here's the thing, now I feel a weird in the space.
It's a disconnected feeling, like the rooms aren't mine anymore. I couldn't stay in my bedroom while work was going on in our adjoined bathroom because it was like sleeping in a construction zone. And when the bathroom work was done, I spent a week sleeping with my kiddos because my bedroom just didn't feel right. It's that feeling when you're moving into a new space, but you haven't quite settled in yet so boxes are everywhere and your things aren't in the right places.
3 / 4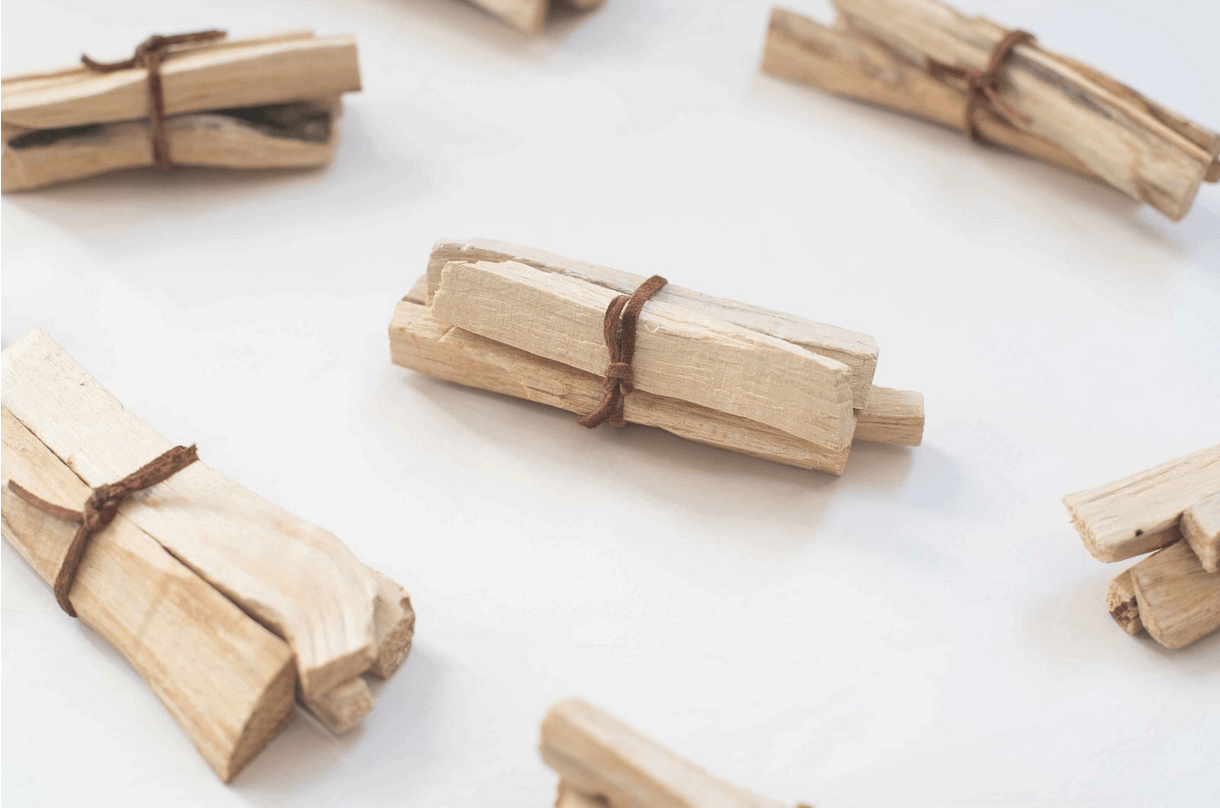 Sage vs Palo Santo?
Two of the most commonly used materials for smudging are sage and Palo Santo. White sage was used in North America tribes while Palo Santo was more often used in Central and South America. The materials are both considered to be 'cleansing,' but are used slightly differently.
In Spanish, Palo Santo literally means 'holy wood.' Harvested from the fallen branches and twigs of the tree found throughout South America, Palo Santo was used in ceremonies to combat negative energy and cleanse the space. Use Palo Santo when you want to move negative energy out of your home and surroundings. Energy healer Durek compares burning Palo Santo to 'psychic bug spray.'
California white sage has been used by Native American tribes for rituals and prayers to bring balance and peace to a space. You have probably seen the little bundles of sage, and you can even make your own. Use sage when you want to to bring balance, peace and fresh energy into your life.
Photos by Daniele Levis Pelusi and Meraki Nomad
5