Last year (that's so weird to say!) I had one pair of pants that fit and I decided to do something drastic. No, no, nothing crazy like exercising to fit into my old clothes (heaven forbid!). I hired a stylist. Best.Decision.Ever. She helped me shop my closet and figure out what I needed to buy. I'm 35, how did I not own a long-sleeve T-shirt? After getting the basics we mixed and matched and created countless outfits. I learned so many great tips that I'll share over the next few weeks.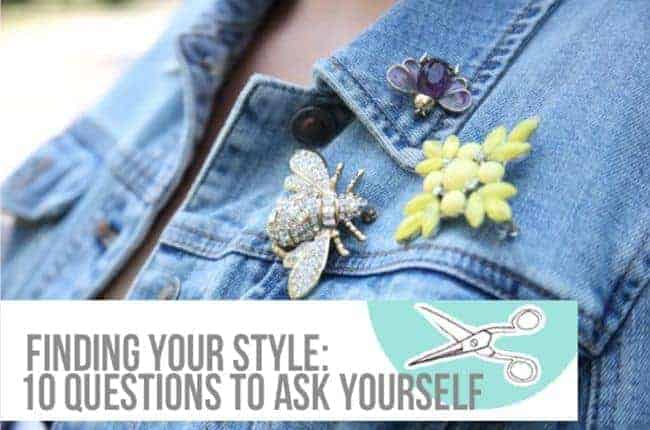 The first thing we did was talk through a short & simple questionnaire. Just 10 questions! It's funny how you think you know your style and then you realize that you hate wearing green, don't even own a skirt, and can't be bothered with jewelry most days. The questions nicely combine what you like and feel comfortable in with the practical considerations of your everyday life.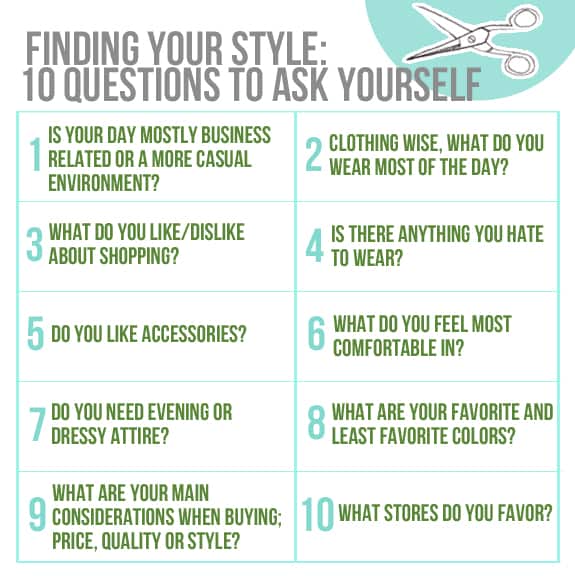 Here are my answers. Share yours in the comments!
1. Business or casual? Um, casual. Maybe a little too casual. I need to make an effort to "get dressed" on a more regular basis.
2. What do you wear most of the day? Jeans, tunic t-shirt and cardigan. Layers are definitely my friend. I love being cozy.
3. What do you like/dislike about shopping? I easily get overwhelmed shopping by myself. The looks on the mannequins are never what look good on me.
4. Is there anything you hate to wear? Skirts. I never wear them. Hate them in fact.
5. Do you like accessories? I love them but I'm so indecisive that I end up wearing nothing.
6. What do you feel most comfortable in? Layers. Nothing too tight or clingy. I could live in jeans, cotton Ts and flats.
7. Do you have dressy/evening attire? Not really. Do hot pink pants count? I might wear more dresses if I had some warm, cozy tights.
8. What are your favorite/least favorite colors? Red, blue and purple are my favorites. And stripes, obviously. I hate green. And yellow.
9. Price, Quality or Size? A combination of prize and size. I'm willing to pay a little bit more for clothes that fit well and are flattering. And quality has become more important. I want clothes that feel good on.
10. What stores do you favor? You can't beat the pants from Ann Taylor Loft. And most of my shirts and wraps are from Old Navy, Banana Republic and Gap.
20