Ok, be honest, do you self gift? It's so hard to shop for others and not get a little something for myself! I've been looking for festive pajamas for the kids and keep finding ones that I need. Because getting new pajamas is pretty much my favorite thing. (I may or may not spend a little too much time in them each day….) Christmas morning is not usually my best look – I end up sporting crazy hair, glasses, and dark circles from putting together toys till 3am. So I'm gifting myself a new set of pajamas!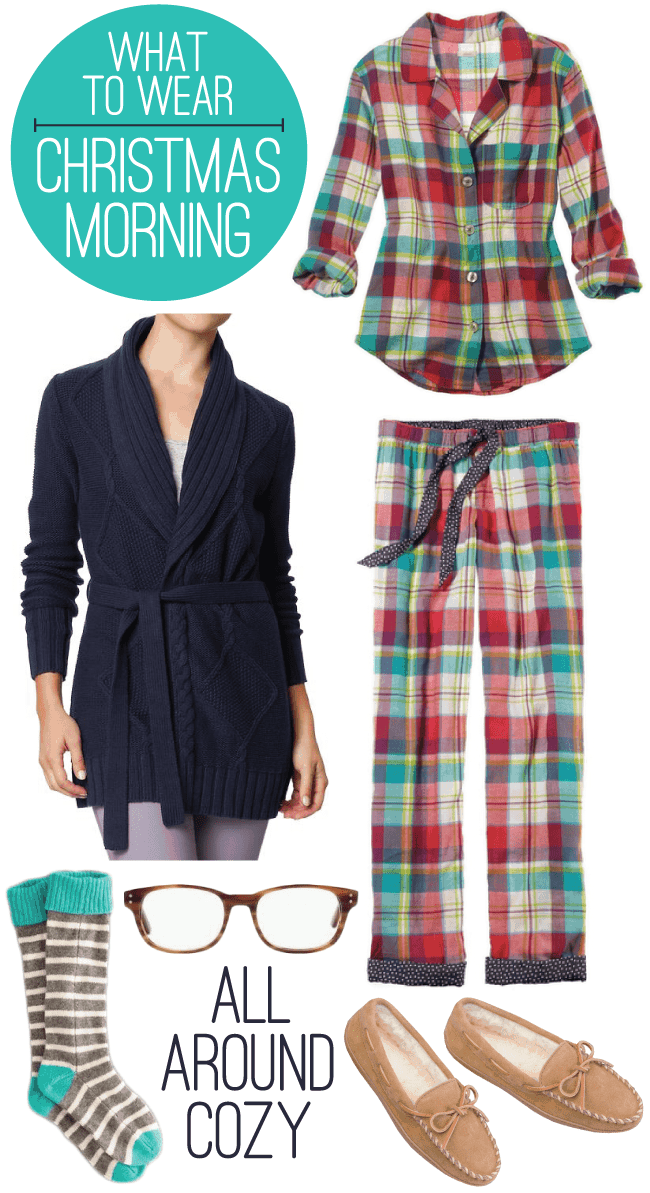 And after signing up with Visa's new V.me service I got these slippers last week from ShoeBuy.com and haven't taken them off. Sign up with V.me and they keep your credit card information so you don't have to give it out over and over again to retailers. So smart! And easy! Maybe a little too easy….
What will you be wearing Christmas morning?
Sweater | Pajama top and bottoms | Slippers | Glasses | Socks
This post is brought to you by V.me by Visa. Online payment. Simple and secure.
0