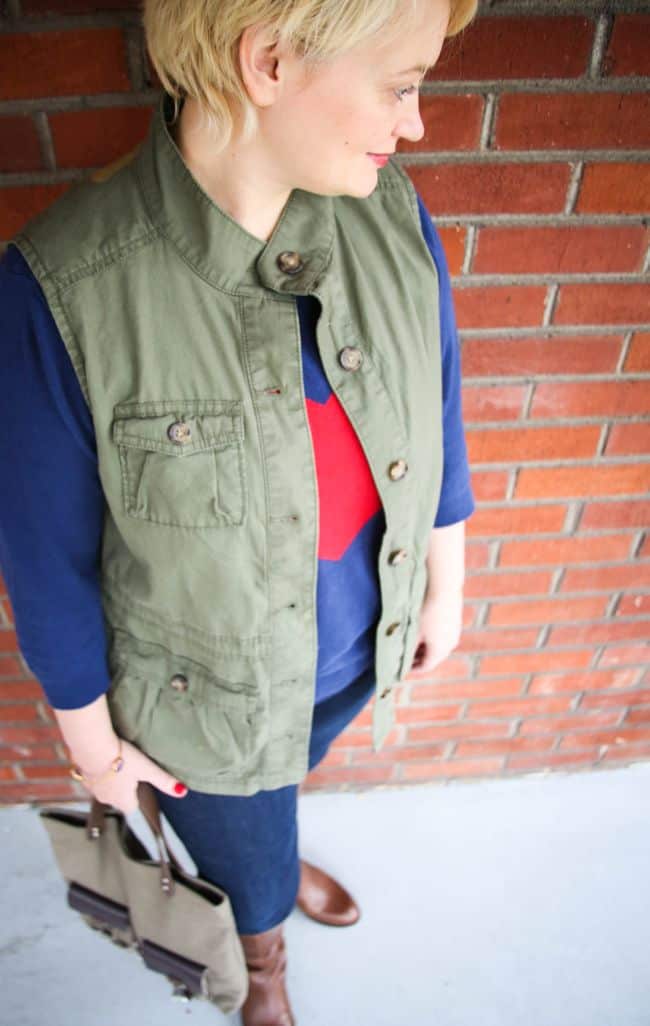 1. Let's just pause a moment to admire my shiny new blog layout. (pause while you look around) Ok, it's awesome, right? A BIG thank you to Shay Bocks, designer extraordinaire. And the little icons at the top – those are from Evie, whose talent I adore. So cute. I'm still making a few changes so please excuse the hiccups!
2. I don't normally post on the weekend but you'll be getting a blog update on Sunday because it's giveaway time! Day 16 is my day of 24 Merry Days (and it's pretty fabulous so don't miss it).
3. Will you be spending the weekend at the mall? If so, I'll see you there. I'm starting to panic about how close we are to Christmas. Don't tell Mark but I haven't bought a single thing for him yet. Why are guys so hard?
4. Above is my official shopping uniform. Is it weird to have uniforms for things like shopping? I prefer to call it strategic – check the comfortable, put together, and practical (lots of pockets!) boxes. I have been wearing the heck out of my Old Navy heart sweater (no longer available; I also got the polka dot one) and cargo vest. Keeps you warm without having to lug around a coat while shopping. Red lips + red nails = good to go.
What do you wear to shop?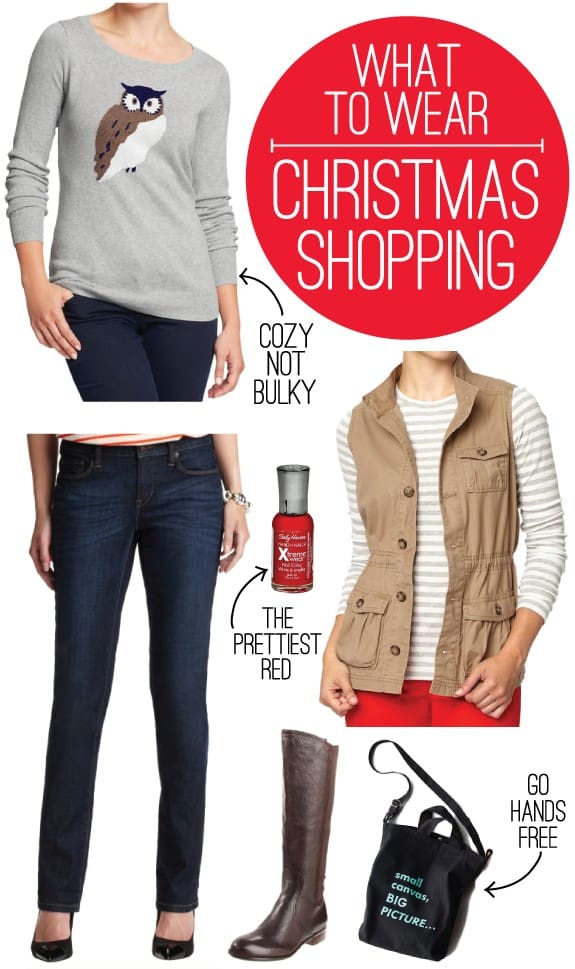 Sweater | Cargo Vest | Jeans | Boots | Tote bag | Polish
This post is brought to you by Old Navy. Find your sweaters for the Holidays at Old Navy!
0