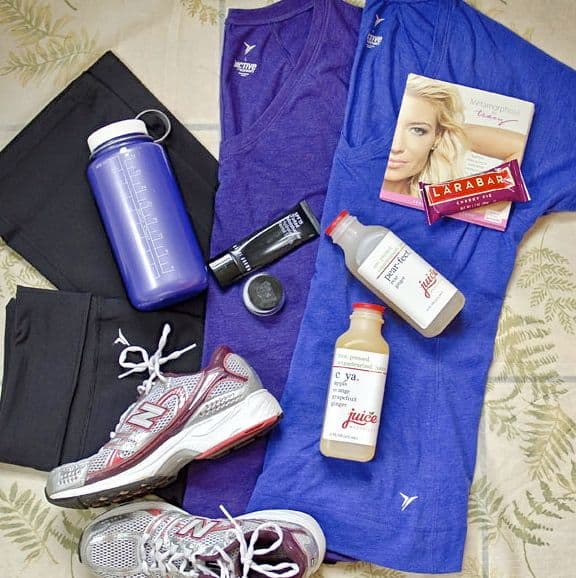 You know what I did yesterday for the first time in over a year? I worked out! Okay, I have done a few (emphasis on few) laps around the block with the stroller. But, sadly, that's it. How do I feel today? I can barely move. Tracy Anderson is an evil genius. Everything hurts.
But it feels good to get started. I am on a roll! And since I am nothing if not a planner, here's my "Get In Shape" plan.
Gear
I'm not going to lie, when I feel like I look good I'm much more motivated to stick to my exercise resolution. Old Navy offered to let me try out their Active by Old Navy line, and it was perfect timing. I bought 3 of their GoDRY Tees – they are just $8! And some cute black pants that have a miracle ControlMax feature that made me look rather svelte (at least in my skinny mirror!). The whole line is on sale through January 16.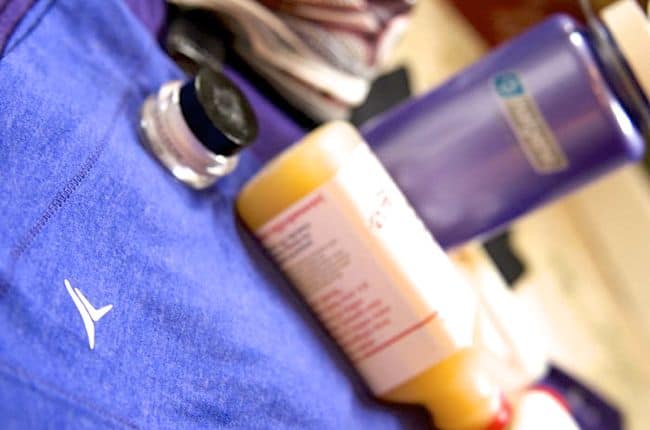 Tone
Have you tried Tracy Anderson's DVDs? I originally bought them because of my major Gwyneth Paltrow crush. For the life of me I still can't do her dance routines (I'll stick to Zumba) but her post-pregnancy DVD is awesome for whipping stomach muscles back into shape.
Cleanse
Juicing was rather short lived in our house – cleaning that darn machine takes an hour! So I've gone the lazy route and signed up for Juice Nashville delivery. They are amazing – I feel a surge of healthy already! I might try their 3-day cleanse if I can work up the nerve.
Pamper
What I wouldn't give for a spa getaway right about now. Until then, overpriced eye cream, miracle workout pants, and a new water bottle will have to do!
Anyone else getting fit in 2013? Share your plan!
This post is sponsored by Old Navy. Check out Old Navy's Active wear in stores or at oldnavy.com #GetYourActiveON
0