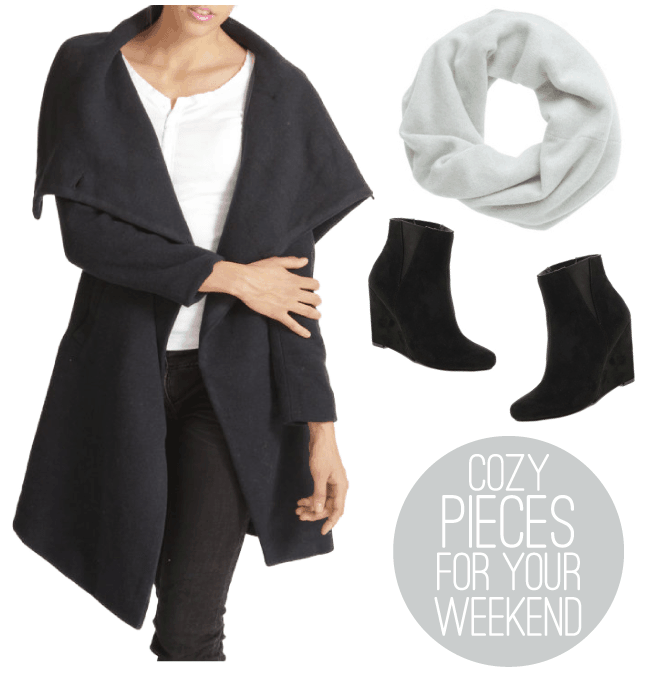 It felt like winter finally hit this week. It was cold, dark and damp (sadly, no snow, just lots of rain). And I froze my tush all week. Being a rather slow learner I decided it was time to take the plunge and buy I coat. I like the drapey options so I'm going with this
one
. Almost got this
red one
. But then I got distracted by this
bag
. It's reversible! It's like getting twice the use! Plus it had studs. I have a weakness for studs.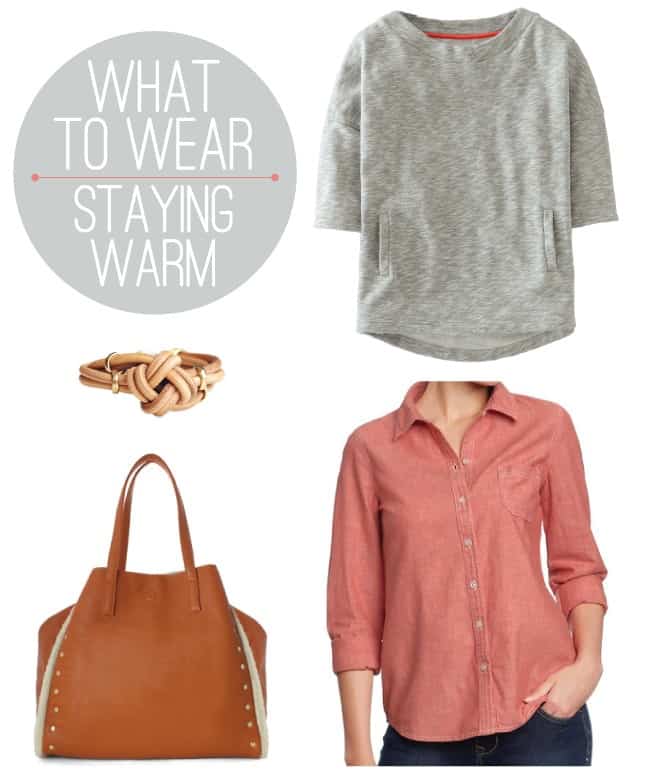 And I love that sweatshirts have now become acceptably stylish. I live in a comfy sweatshirt, pair of jeans and Minnetonka slippers all weekend. When forced to leave the house I add ankle boots.
What's your weekend uniform?
Chambray top | Cashmere scarf | Bracelet
0