Full disclosure: I live in Arizona. So while most of the country is in a deep freeze, it's citrus season where I live. Don't hate me! Nevertheless, it's still winter and that means dry skin (even for us Arizonans!). What better time to make a decadent whipped body butter?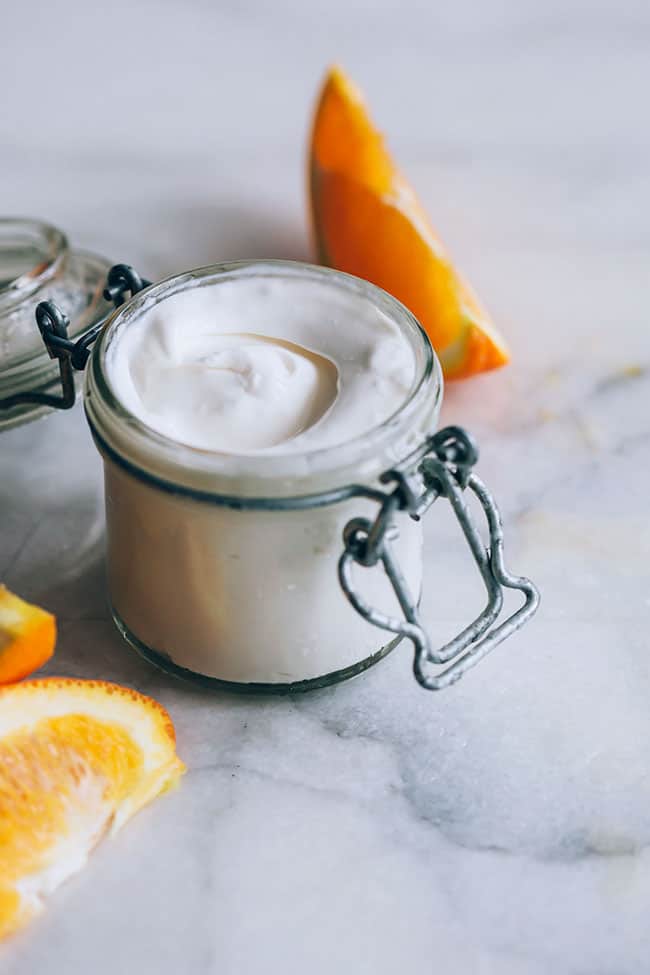 I haven't experienced frigid winters in a long time, but I grew up in Ohio so I know what they're like! You skin takes a beating during the cold months. Hands get dry and cracky from frequent hand washing, and your face and body need extra TLC with the dry heat blasting all the time. The cure for winter dry skin is lots of moisture. So it's the perfect time for an exceedingly rich body butter.
The oranges in my backyard were the inspiration behind this recipe. The light, happy scent of orange essential is perfect if you're in a winter wonderland with springtime temps still months away. I used coconut oil, shea butter, a bit of sweet almond oil and orange essential oil to make this rich body butter. You'll need to let the coconut oil solidify so if yours is runny just pop it in the fridge for an hour or so.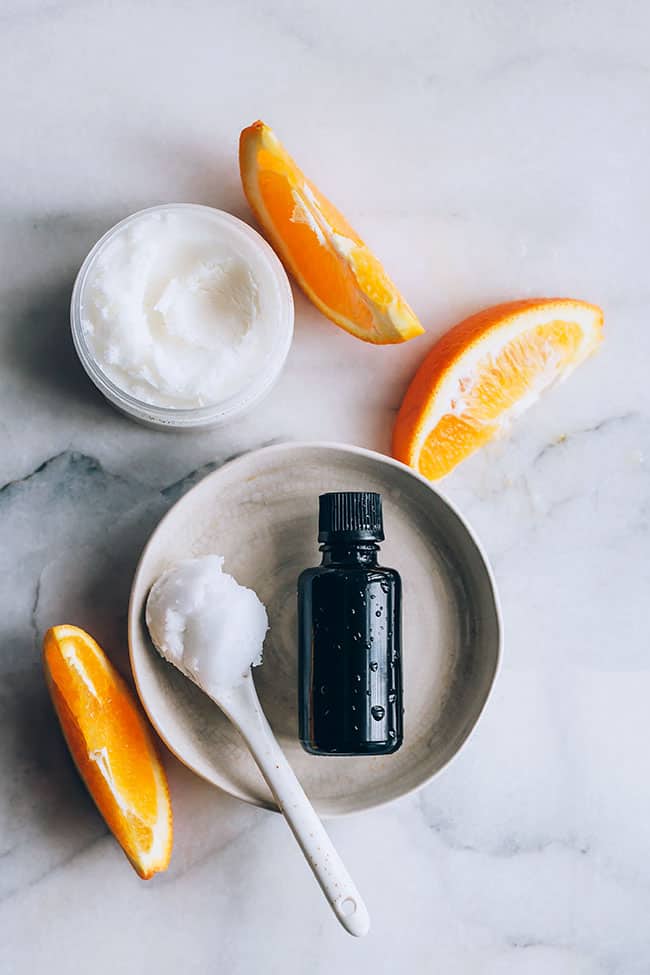 Ingredients
1/2 cup coconut oil make sure it is somewhat solidified
1 1/2 tablespoons shea butter
1/4 teaspoon sweet almond oil
25 drops orange essential oil
Medium-sized glass bowl
Electric hand mixer
Rubber spatula
Glass container with a lid
Instructions
1. Place the coconut oil, shea butter, and sweet almond oil in a medium-sized bowl.
2. Use a hand mixture to beat the ingredients for a few minutes to combine them. Add the essential oil and continue to mix for 5-7 minutes, or until the mixture becomes fluffy. Use the rubber spatula to scrape down the sides of the bowl, as needed.
3. Transfer the body butter to a glass container with a lid. If you live in a warm environment, you may want to refrigerate the body butter so it doesn't melt. Use sparingly.
4. If you're pregnant, you should not use essential oils. For more facts and safety information about essential oils and aromatherapy, check out the National Association for Holistic Aromatherapy.
5 Tips to Avoid Dry Skin This Winter:
1. Use a humidifier in your bedroom (or any room where you spend a lot of time). A humidifier helps keep moisture in the air, which helps replenish your skin.
2. Stay hydrated. You might not think much about it during the colder months, but you still need lots of water to stay hydrated. Not only is water good for you in general, but your skin will benefit as well.
3. Bundle up to keep your skin protected against the elements when you go outside. That means wearing gloves, a scarf and, while you're at it, throw on a cute hat!
4. Apply your moisturizer and lotion shortly after bathing while your skin is still damp. This helps trap moisture in your skin. Pat yourself dry then apply a rich body butter.
5. Don't forget to apply sunscreen. The sun can still beat down on you (and not in a good way) when it's cold out. Sunscreen will help protect your skin from the negative effects of the sun.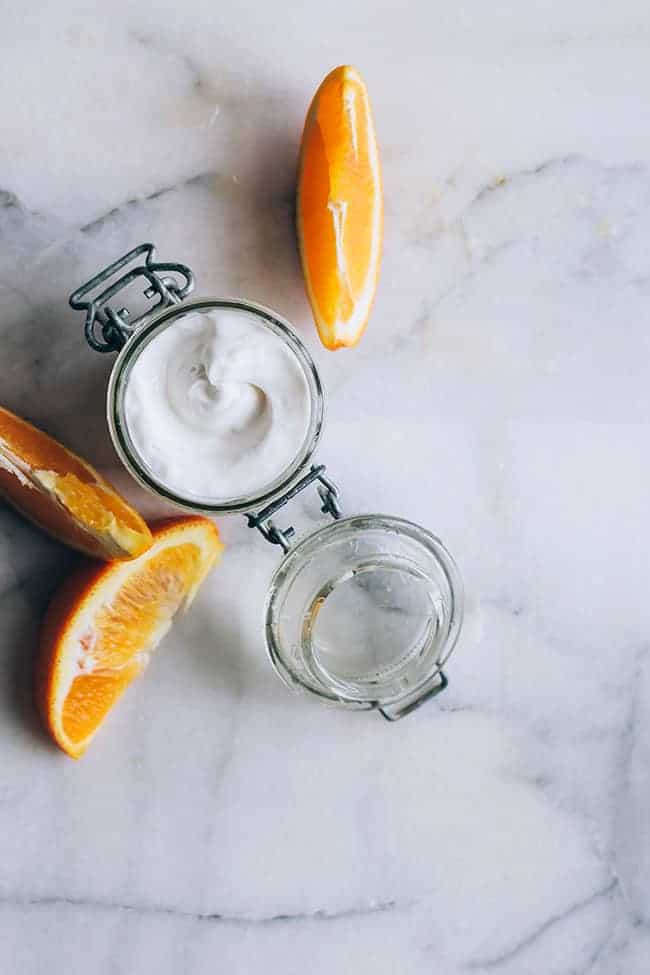 If you love citrus beauty products, learn how to make your own citrus sunshine perfume!
Photos by Ana Stanciu
141