One of the fun parts of having a DIY blog is getting to give away stuff I've made. My sister especially loves to take home goodies, and I'm even getting requests (more bath bombs, please). My sister is one of my biggest cheerleaders so I happily gave her this homemade lotion with coconut oil to rub on her growing belly (it's my stretch mark secret weapon).
Having those supporters is important, isn't it? People who don't look at you sideways when you say you write a "blog" or think you're weird for going home to take pictures of a DIY. I'm thankful for those people in my life who let me do this crazy job.
Whipped Coconut Cooling Lotion
Anyway, Monday morning reflections aside, this cooling lotion is the bomb. I've shouted my love of coconut oil from the rooftops, but this stuff definitely beats digging into an ugly jar every morning. My one jar has been around so long that I'm going to need a Spaddy Daddy soon – my hand won't fit anymore! And after a day at the beach this lotion is heavenly.
Supplies needed: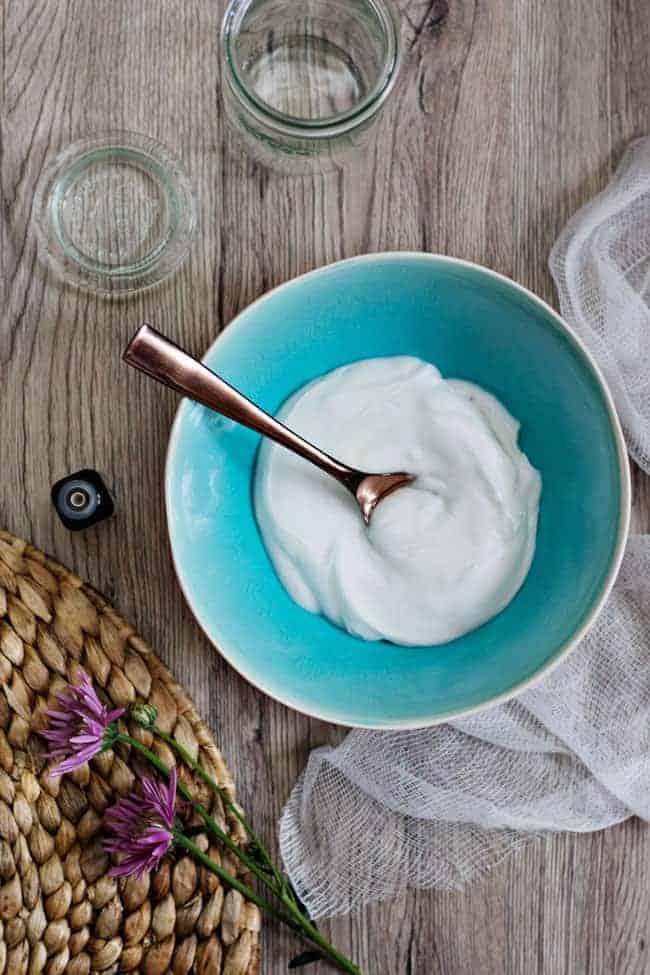 First, whip the coconut oil. It needs to be solid for this so stick it in the fridge for a bit if it's too runny. Then dump the oil into a bowl and mix for 6-9 minutes with a hand mixer or KitchenAid until it gets fluffy.
Then add a few drops of essential oil and mix in a dollop of aloe vera gel. Mix well. Apply liberally.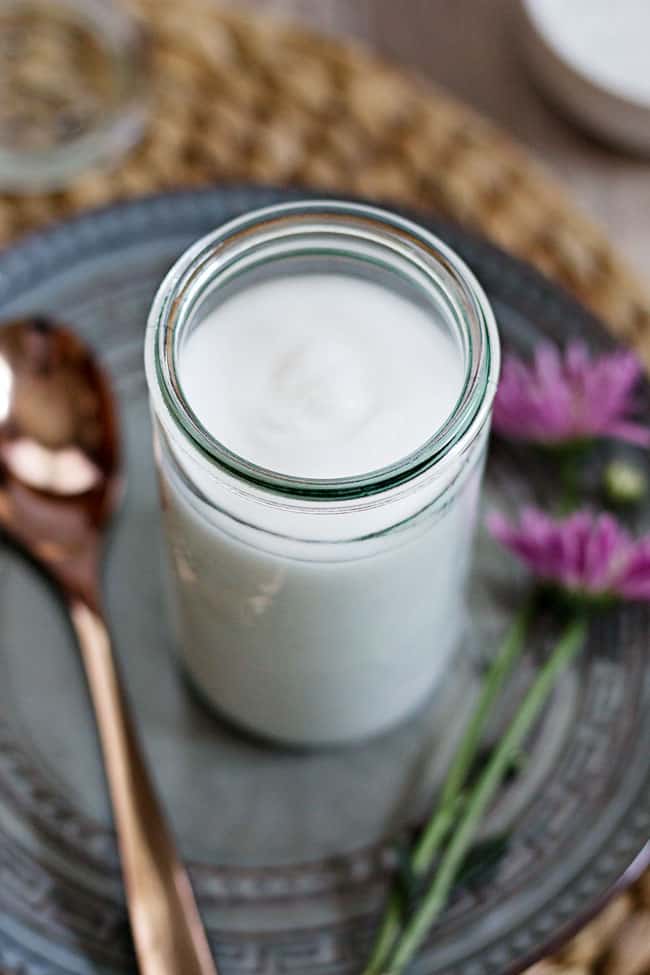 This lotion is great for people who don't like the greasy feel of plain coconut oil. Whipping it makes it feel lighter on the skin, and the aloe vera gel cut the oily feeling even more. The coolness feels amazing on sunburned skin!
Photos by Stephanie Pollard
110