Every summer white jeans make an appearance and and the ways to wear them are endless. I (Ali) can't think of a better summer basic to own because they go with practically everything. They can be worn with neutrals, colors, dressed up, dressed down, for day or night. Here are 3 different ways to style white jeans to take advantage of summer trends.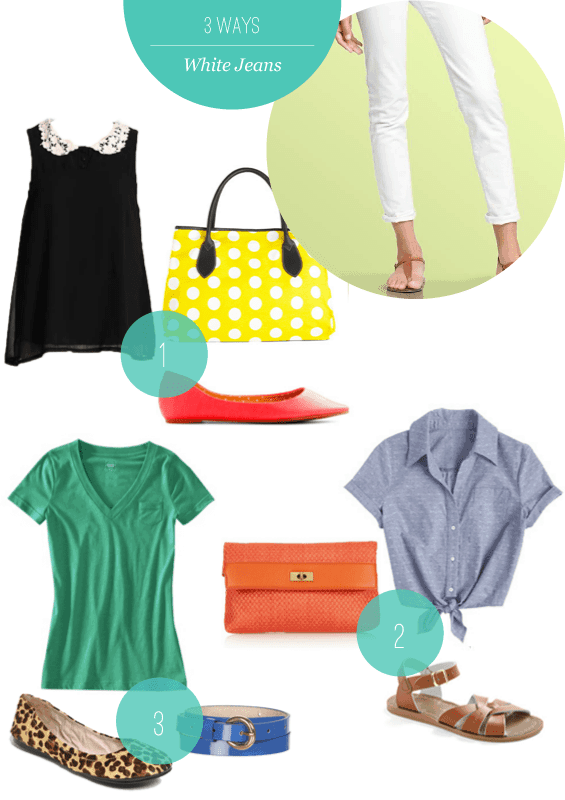 Add a pop of color with accessories
Black and white is such a classic combination, but to take the look to another level consider adding some pops of color with accessories like this yellow polka bag and bright pink flats.
sleeveless top /  polka dot bag / pink flats
Knot a classic button-up
One of my favorite looks this summer is to take a classic button up shirt you already own and knot it. It makes the shirt feel much more casual and creates an outfit that looks effortless. Finish the look with a pair of comfortable brown sandals and a colored clutch.
tie top / flat sandals / coral clutch
Create a color block effect
By pairing a green top and a blue skinny belt with the white jeans you can create your own color block effect. Just be sure to choose two colors that coordinate well with each other. Mix it up by adding some pattern with a pair of leopard print flats.
pocket tee / blue skinny belt / leopard flats
0