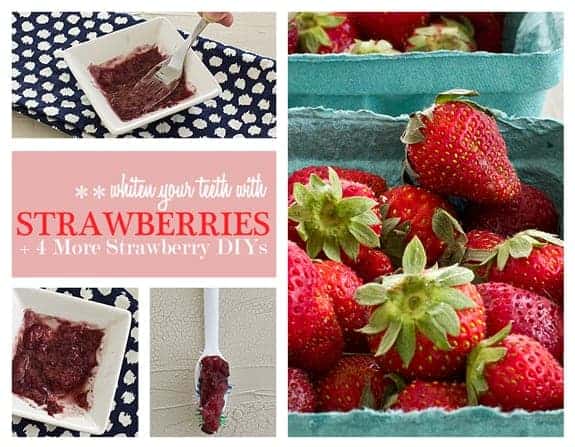 Whiten your teeth with strawberries? Yes, really! Strawberries contain malic acid; this acid is a natural whitening agent. Having read all about using strawberries as a teeth whitener, I decided to try it myself. I'm a tea drinker and I do whitening strips twice a year, but I absolutely loathe them. I figured if this strawberry teeth whitener worked, I could skip those annoying strips and save some money too. So here's what you do:
1) Mash one strawberry with 1/2 teaspoon of baking soda in a small dish or bowl. It will darken in color and get slightly foamy.
2) Use a toothbrush to apply the mixture to your teeth. Tastes like salty strawberries! Let's pretend it's a margarita!
3) Keep the strawberry mixture on your teeth for 5 minutes. I know, this is kind of torturous. Read a magazine or watch a hilarious cat video on YouTube.
4) Rinse the strawberry mixture off of your teeth and then brush them well. Then rinse again. The same malic acid that whitens your teeth can break down the enamel if left on too long, so this is important. (This is also why you should only whiten your teeth with strawberries no more than once a week.)
The verdict? My teeth were whiter, but not whitening strip white. Without those strips, it was hard to keep the strawberry mixture in place for 5 minutes, so I'm sure that doesn't help. But here's a bonus: I had a little extra mixture leftover and I decided to see if it would get tea stains off of my favorite mug. I scrubbed it with the mixture, let it sit for 10 minutes, then scrubbed it again before rinsing. The stains were gone!
Here are some other beauty DIYs that use strawberries: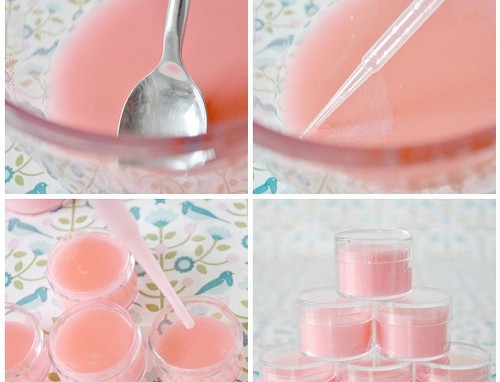 Handmade Sparkly Strawberry Lip Balm – Okay, this doesn't use real strawberries, but this tutorial is too good not to share. It even includes printables you can use on your lip balm containers.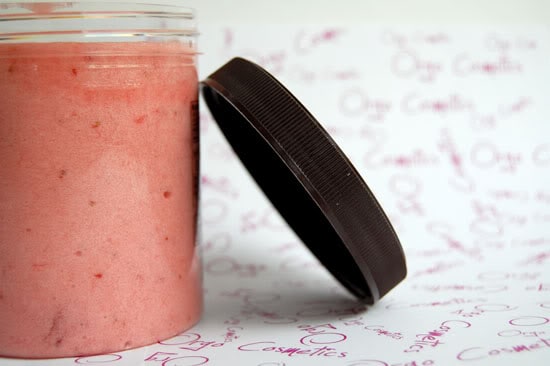 How to Make the Perfect Sugar Scrub – A gorgeous whipped strawberry sugar scrub. Get those elbows and knees in shape for the beach!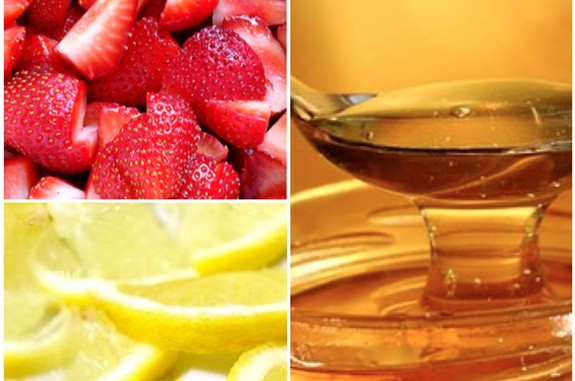 DIY Strawberry Honey Acne Mask – The perfect (natural!) solution for those pesky summer breakouts. (Surely I'm not the only one who gets those?)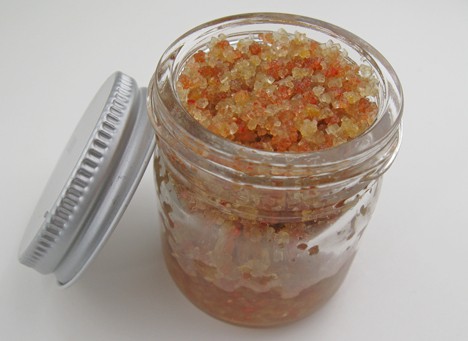 Strawberry and Tangerine Sugar Lip Scrub – I really don't know how I'd refrain from eating this lip scrub–in addition to the sugar, it contains coconut oil, olive oil, and vanilla extract. Yum!
3