If you're trying to eat healthy or stick to the Whole30 plan, breakfast can be a minefield. Dark, chilly fall mornings make it so easy to hit the snooze button one too many times—and those extra minutes of sleep mean fewer minutes to put together a balanced breakfast. It's tempting to grab a protein bar or muffin when you're short on time, but wait: you don't have to do that!
These Whole30 breakfasts can either be made in minutes (hello rich and creamy smoothie!) or prepped in advance, proving your morning meal can be both healthy and quick. Hooray!
1 / 5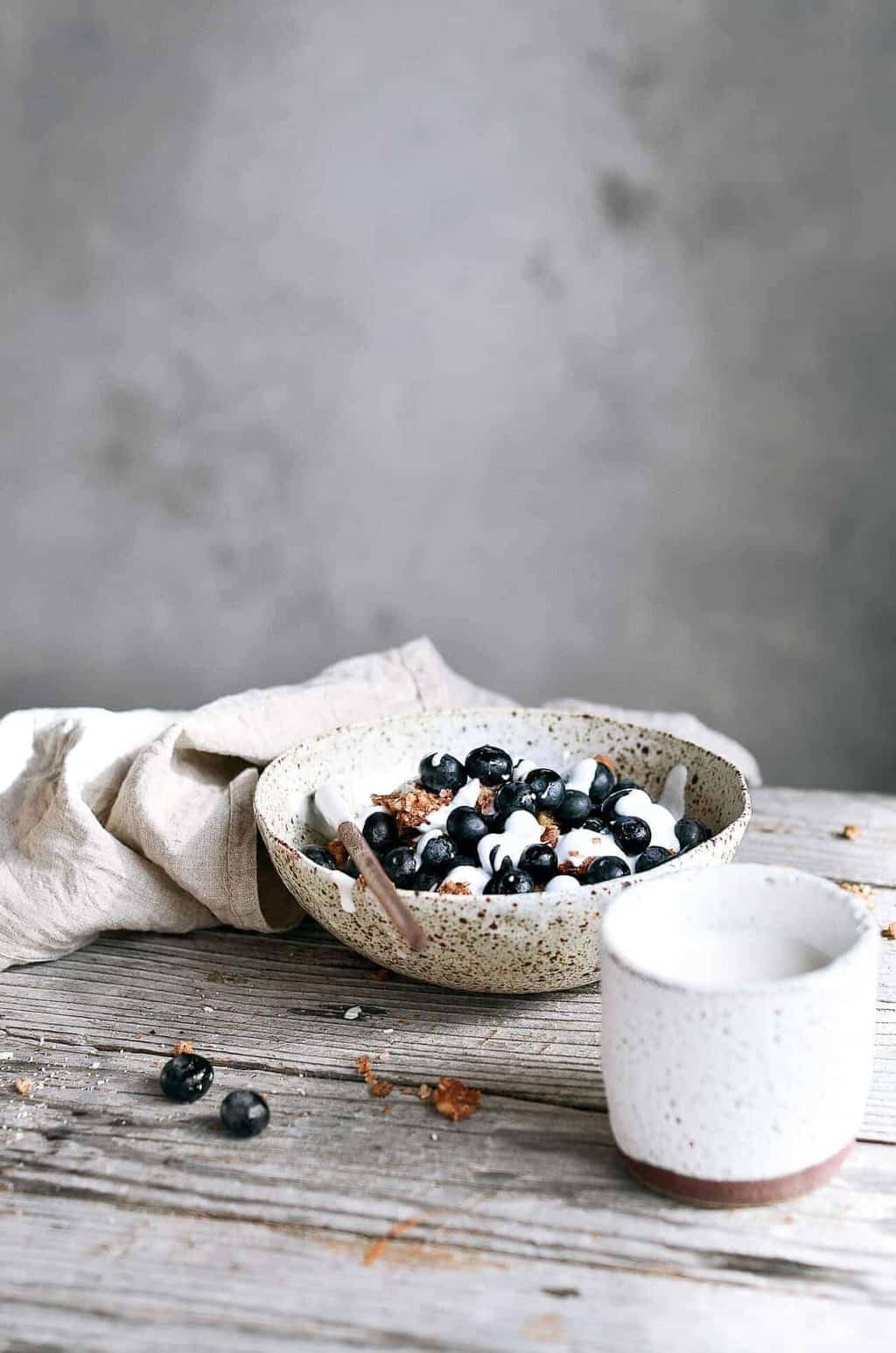 Shredded coconut and nuts replace the oats in this Whole30 remake of granola. Top it with coconut cream and fresh fruit for a nourishing breakfast.
Easy Cinnamon Date Whole30 Granola from Paleo Gluten Free Eats