If you're trying to eat healthy or stick to the Whole30 plan, breakfast can be a minefield. Dark, chilly fall mornings make it so easy to hit the snooze button one too many times—and those extra minutes of sleep mean fewer minutes to put together a balanced breakfast. It's tempting to grab a protein bar or muffin when you're short on time, but wait: you don't have to do that!
These Whole30 breakfasts can either be made in minutes (hello rich and creamy smoothie!) or prepped in advance, proving your morning meal can be both healthy and quick. Hooray!
If you're looking for additional Whole30 food ideas, we've got you covered there too. Our nutritionist shares 20 Whole30 snacks (including some super convenient store-bought options to stash in your desk!), we've rounded up some Whole30 dinner ideas the kids will love, and we have no shortage of Whole30 lunch recipes that are perfect for bring to work. If you have quick recipes on your mind, you might like these healthy meatless dinners that take under 30 minutes to make.
5 Whole30 Breakfast Recipes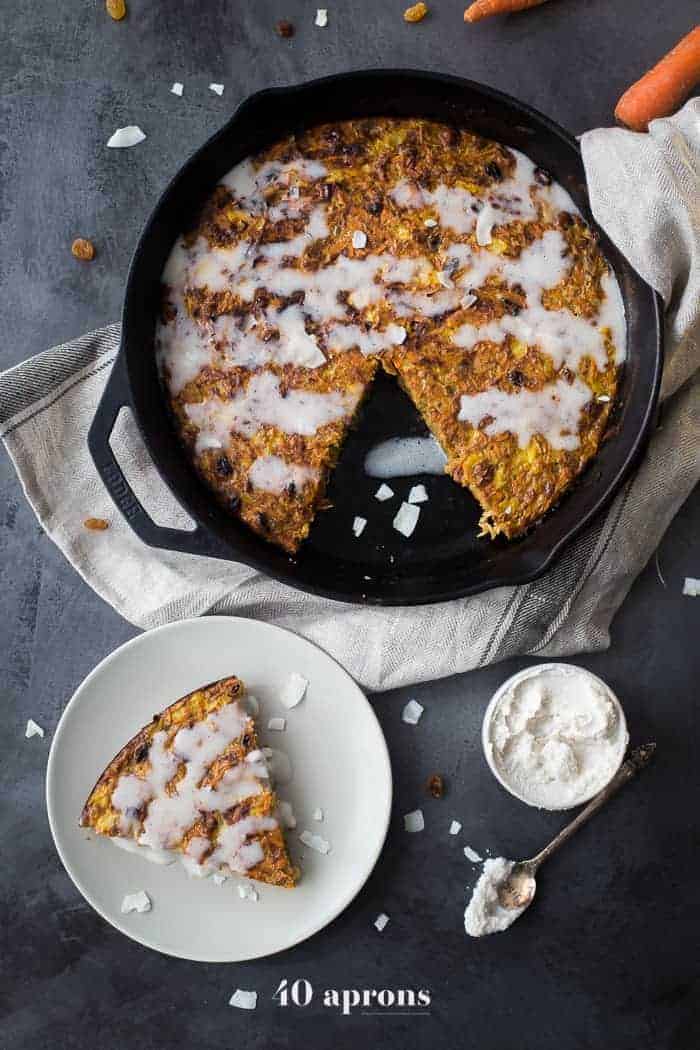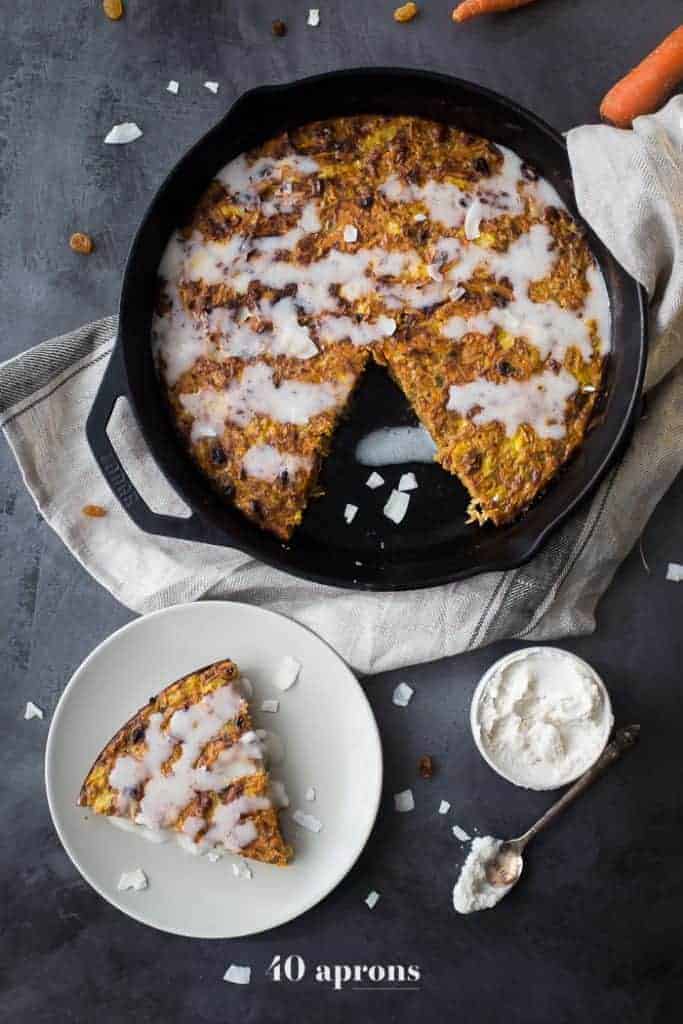 Do you love dessert for breakfast? You are my people. Also, you should make this because: carrot cake!
Carrot Cake Paleo Breakfast Bake from 40 Aprons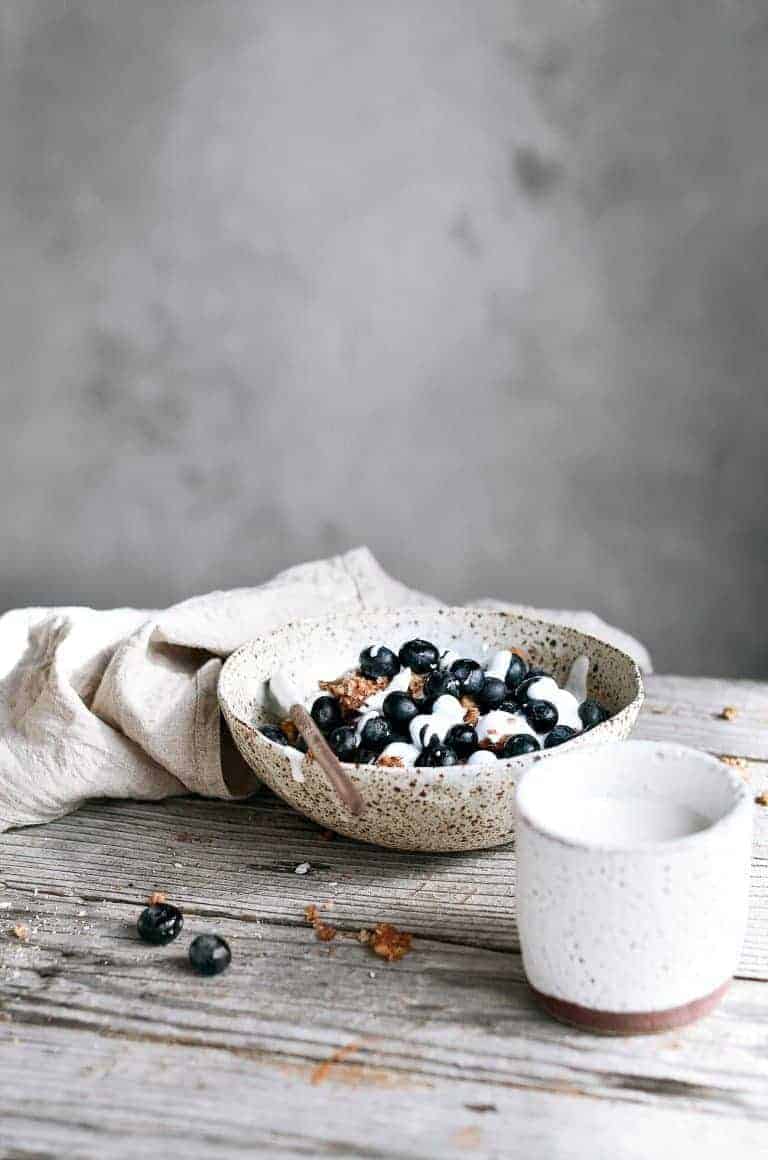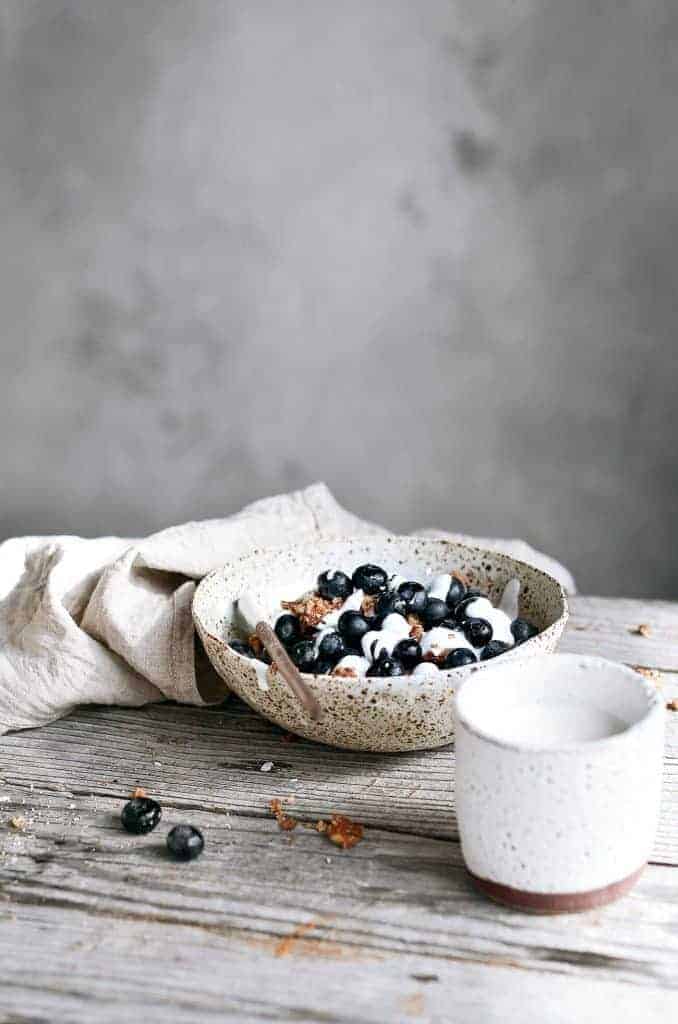 Shredded coconut and nuts replace the oats in this Whole30 remake of granola. Top it with coconut cream and fresh fruit for a nourishing breakfast.
Easy Cinnamon Date Whole30 Granola from Paleo Gluten Free Eats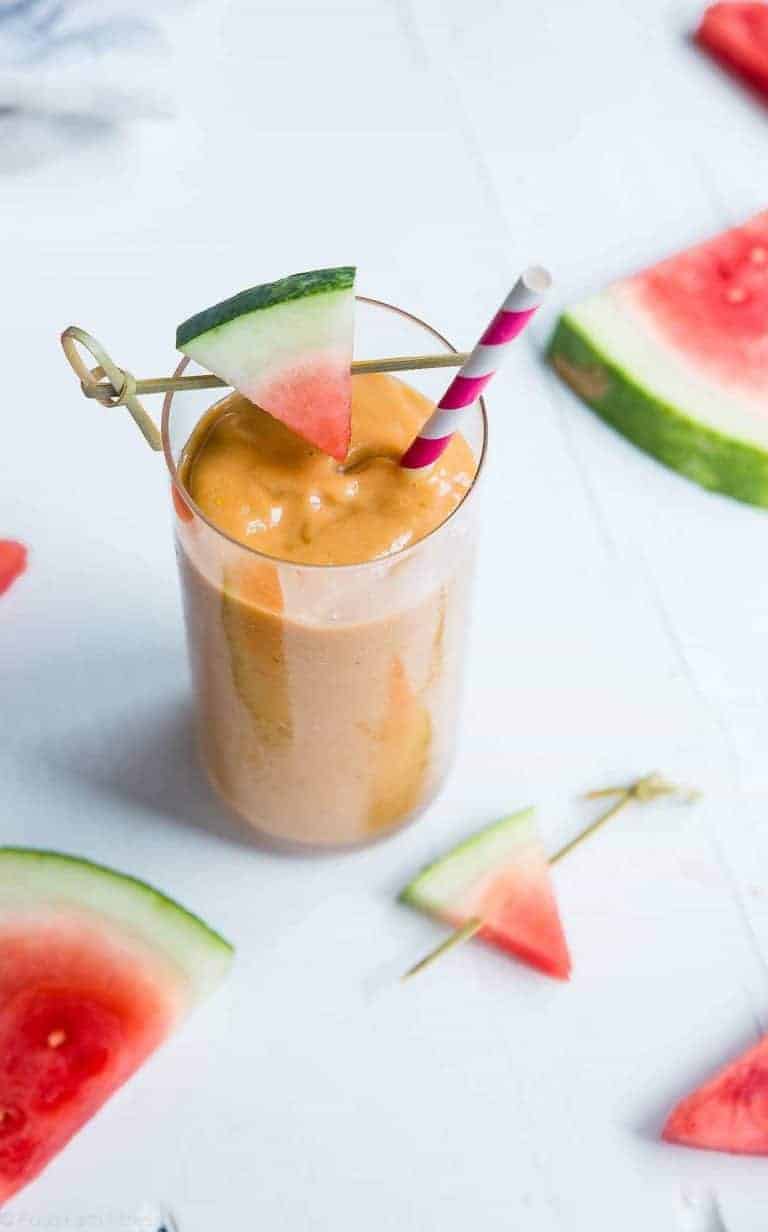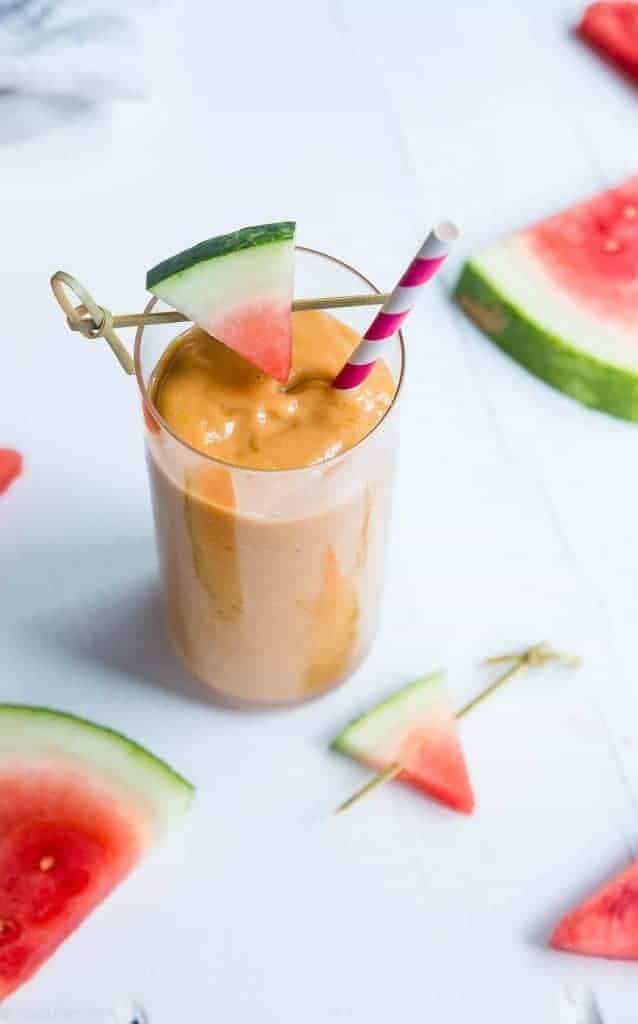 Breakfast in minutes! And with all that healthy fat from avocado, this will keep you nice and full all morning.
Mango Avocado Smoothie with Watermelon from Food Faith Fitness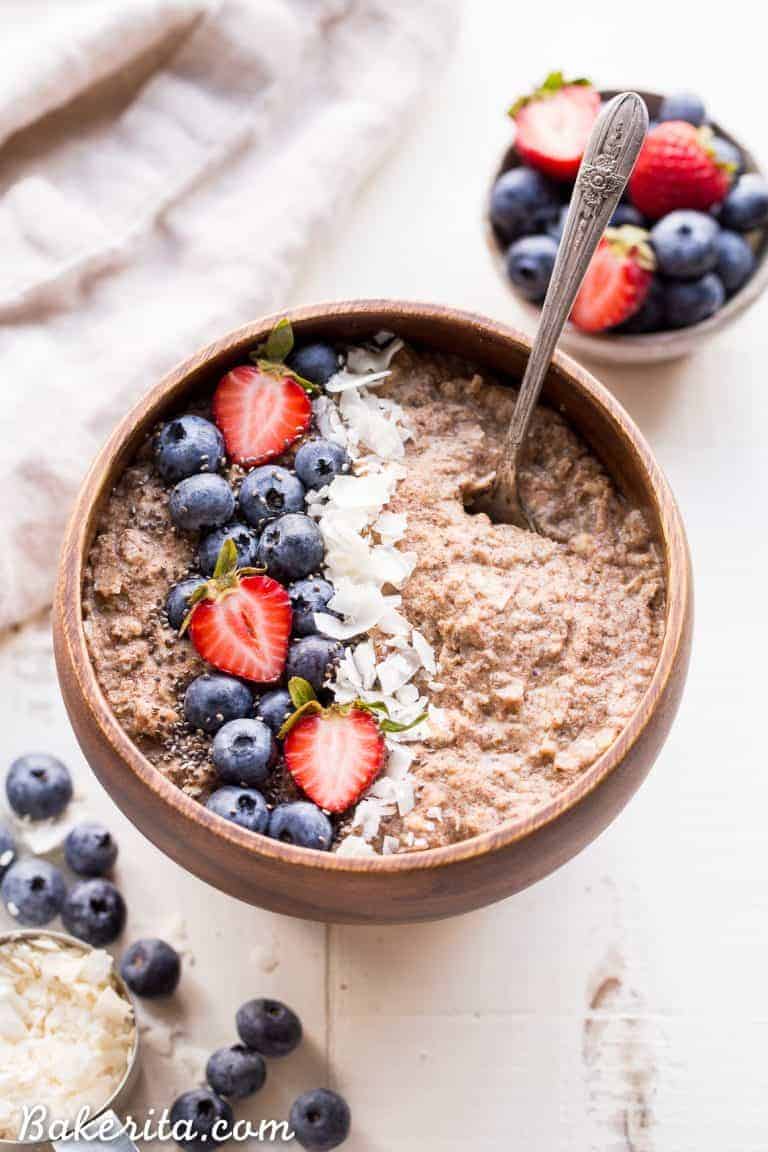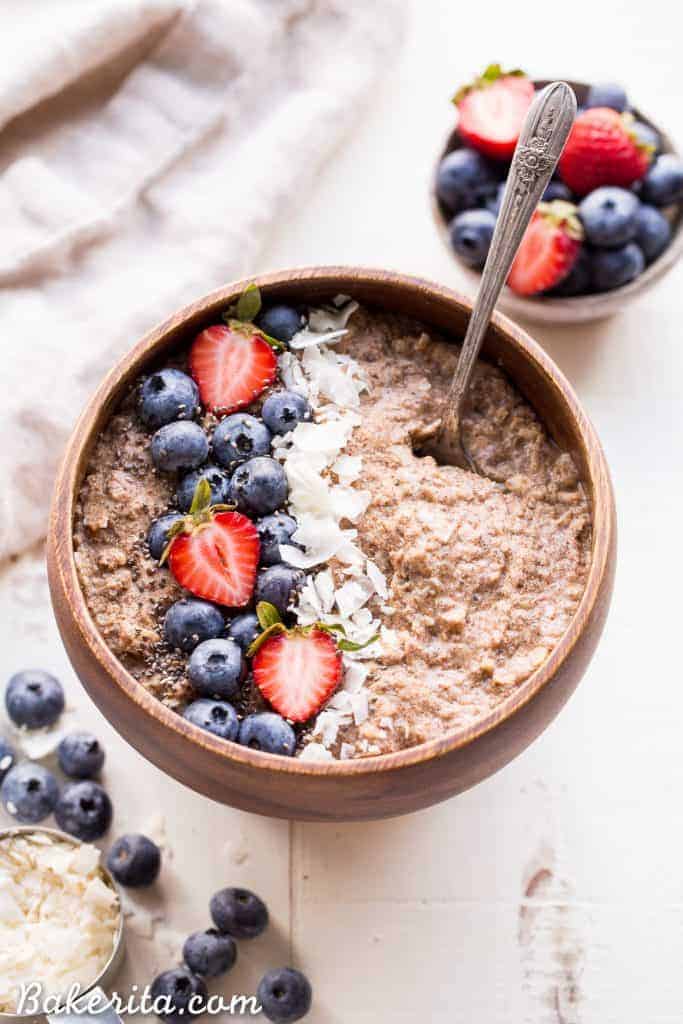 If you miss having a bowl of warm oatmeal in the morning, you'll love this Whole30 porridge. And you only need 3 minutes to make it!
Quick Grain-Free Hot Cereal from Bakerita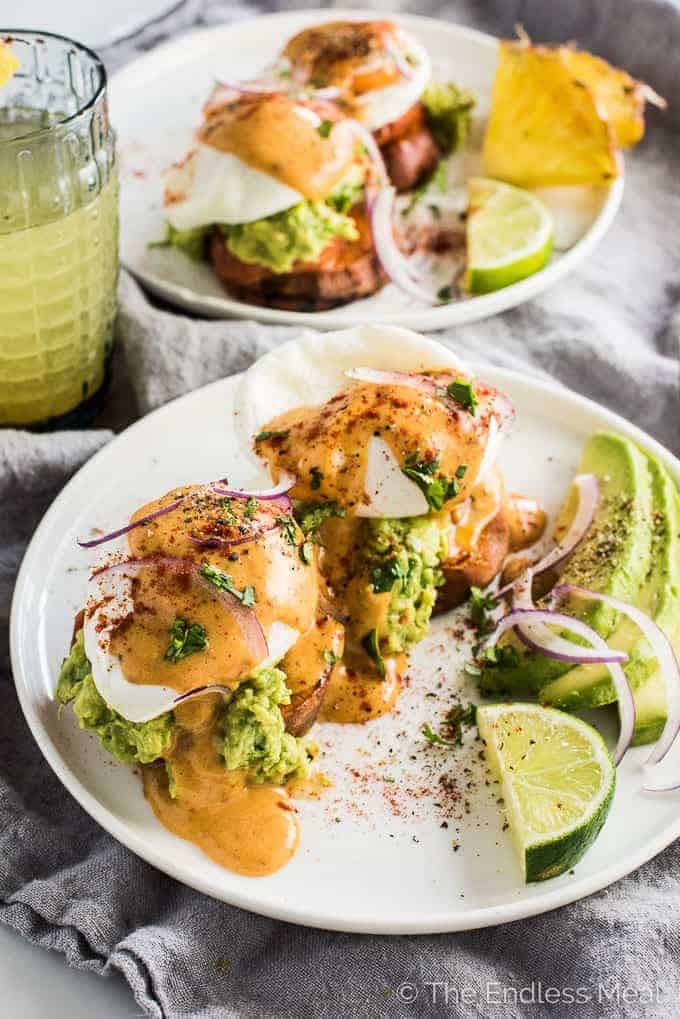 Prep the sweet potatoes, veggies and sauce in advance, then poach the eggs in the morning when you're ready to eat.
Mexican Chipotle Sweet Potato Eggs Benedict from The Endless Meal
17