When you're on a specialized eating plan like Whole30—let's not call it a diet!—dinnertime can be rough when you have a family to feed. Who has time to cook a separate meal for themselves? And even if you customize parts of the meal, like cooking cauliflower rice for yourself and regular rice for the rest of the family, you still end up spending more time in the kitchen and with more pots and pans to clean up afterwards.
To make your life easier, you need to find recipes that comply with the Whole30 guidelines and that everyone in your family will devour. We've scoured the web for some crowd-pleasing Whole30 dinners that are sure to be a hit.
1 / 7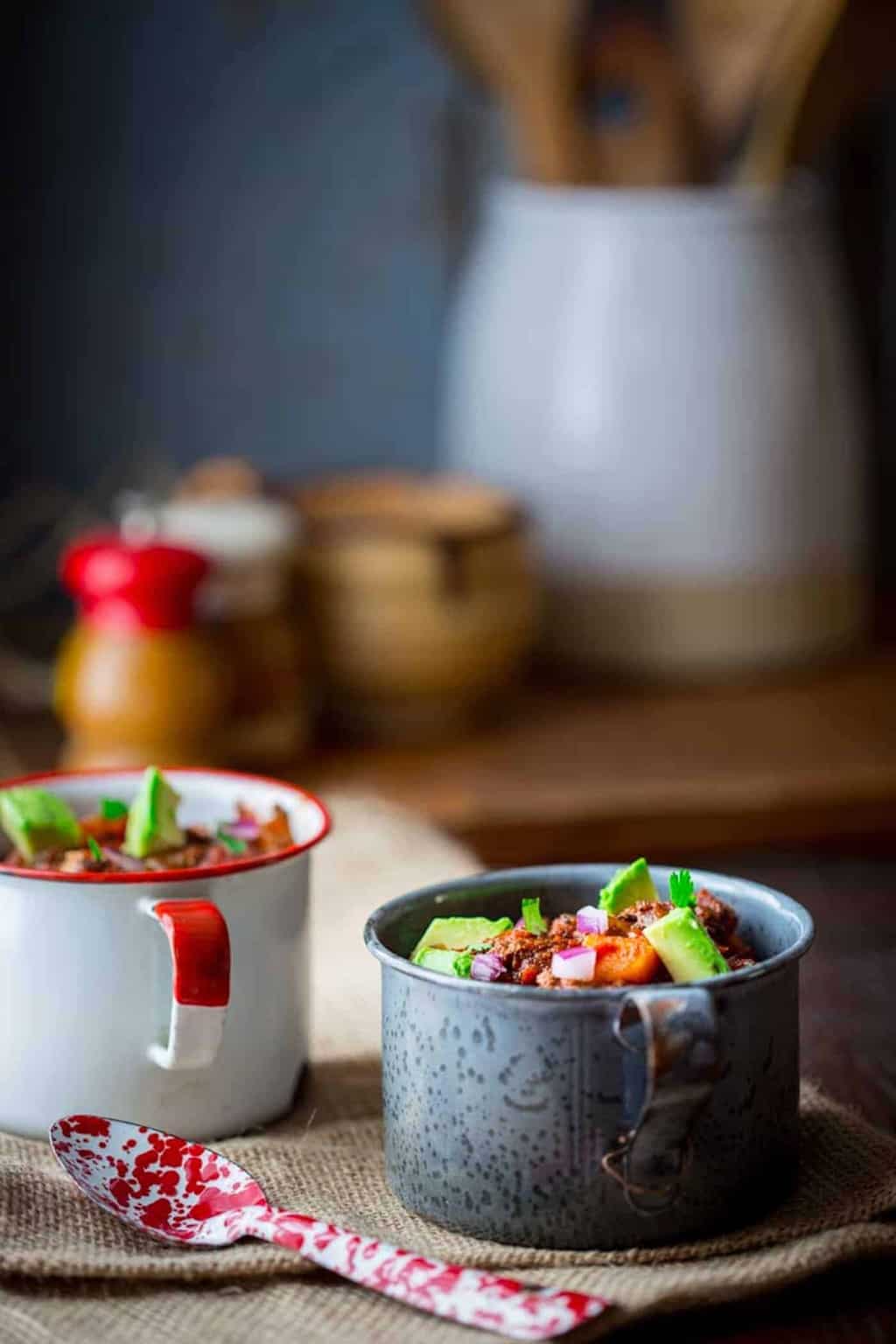 Eliminate dinnertime panic by making a big batch of this chili and keeping it in the freezer for nights when you don't have the time or energy to cook.
Easy Slow Cooker Paleo Beef Chili from Cotter Crunch
46