This post has been sponsored by the Organic Initiative Corporation. All thoughts and opinions are my own.
Over the last few years, I've detoxed many of the products and foods that I put on my skin and in my mouth but one thing I've been stubborn about: my period. I've been using regular ol' pads and tampons forever and wondered, does it really make that much difference? After dragging my feet, a visit to my doctor and finding Organic Initiative (also known as Oi) products at Walmart helped me finally ditch the toxic alternatives.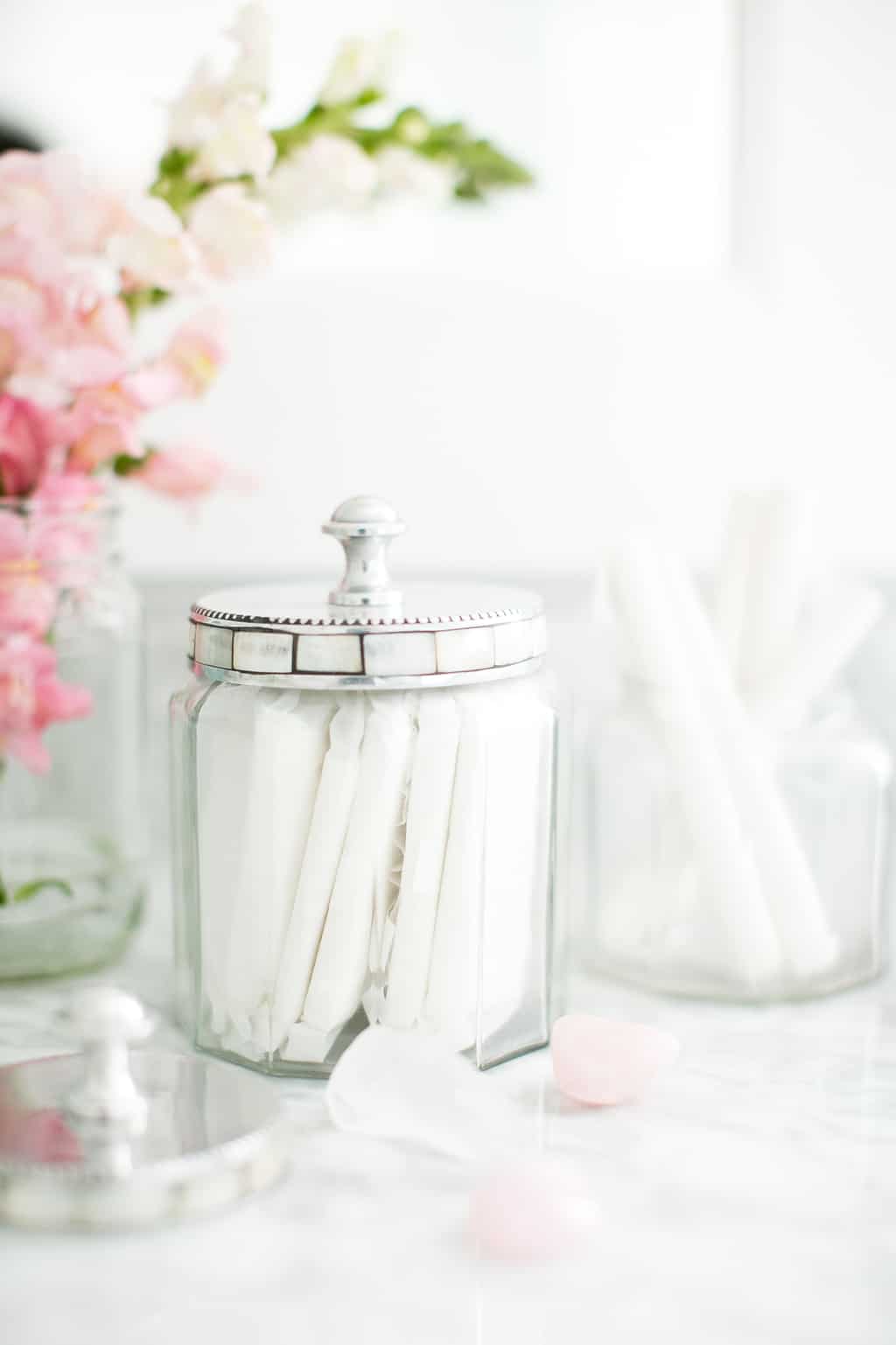 Why I Ditched My Toxic Feminine Hygiene Products
My always painful, heavy periods brought me to a holistic nurse practitioner. She grilled me on my period products, and I sheepishly admitted my use of regular pads and tampons. Her advice: "Get those chemicals out of your body." She recommended organic products or other reusable options as the first step in regulating my cycle and helping to reduce painful cramps. And it makes sense, right? That what you use for your period might actually have an impact on your period.
What are regular feminine hygiene products made of?
Well, if you look at the box, you probably won't see a list of ingredients. That's because tampons and sanitary pad companies aren't required to disclose their ingredients. And it's beyond frustrating to learn that these products contain synthetics fibers (like rayon, commonly used in tampons), plastic, non organic cotton, perfumes, and use bleaching, which can leave behind chemical and pesticide residues. Not great for products used in a very sensitive and absorbent part of the body.
Ready to make the switch?
After my research, I was ready to make the switch to natural alternatives, like, yesterday. One of the biggest hurdles to using organic tampons or pads has always been cost. Walmart, always my go-to for affordable options, now carries Oi products made with 100% pure organic cotton. The Oi pad is not just a cotton cover over a synthetic pad, or wood pulp like some other products – it is just soft, certified organic cotton, and all of their products are free from chlorine bleaching, perfumes, and chemical dyes. Now, I use Oi Regular Tampons or Oi Regular Pads.
How do they work?
Oi tampons and pads are easy peasy to use. Oi pad and panty liner wrappers are compostable, and the pads and cotton tampons can also be composted. Now I feel good about what I'm putting in my body and about the environmental impact!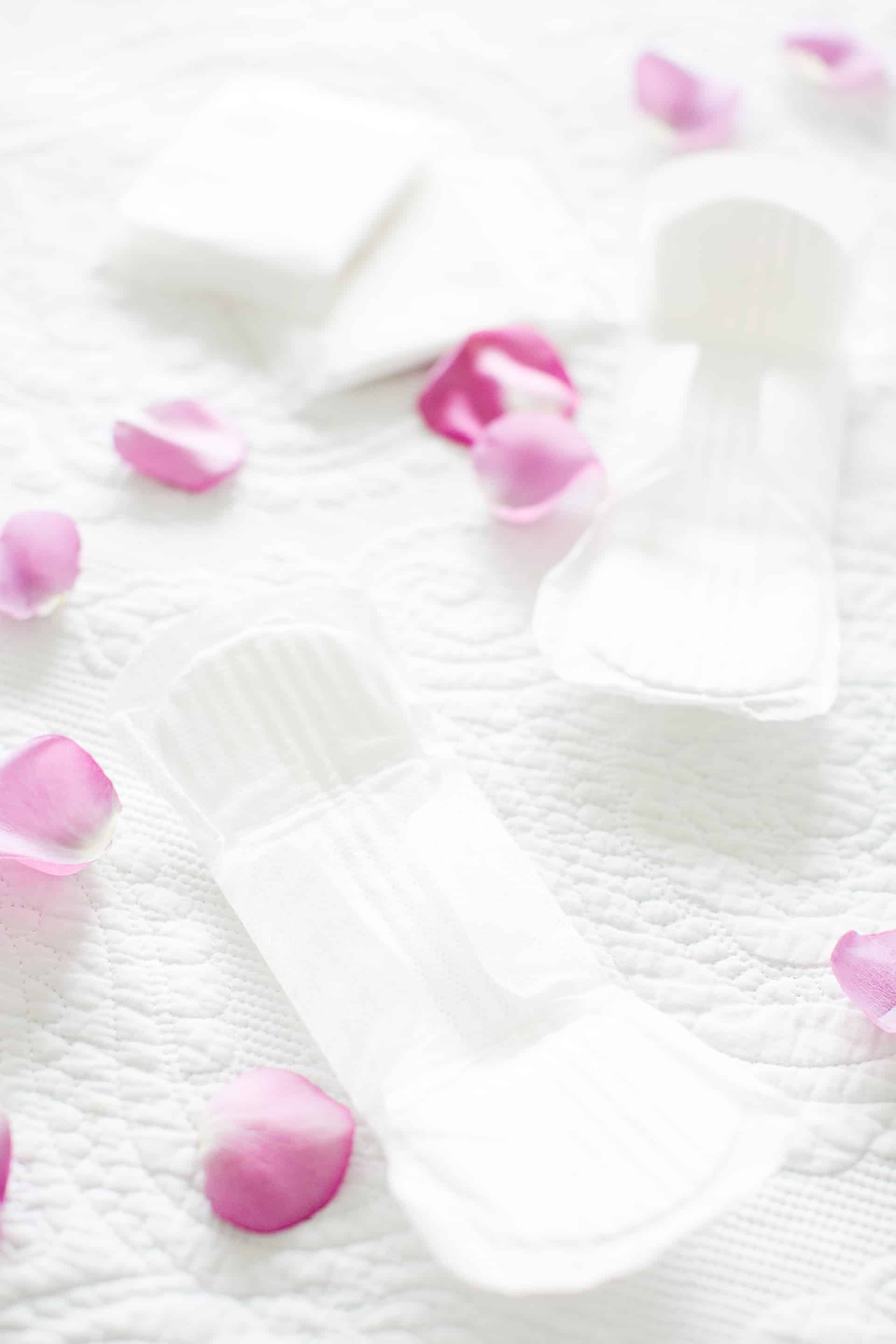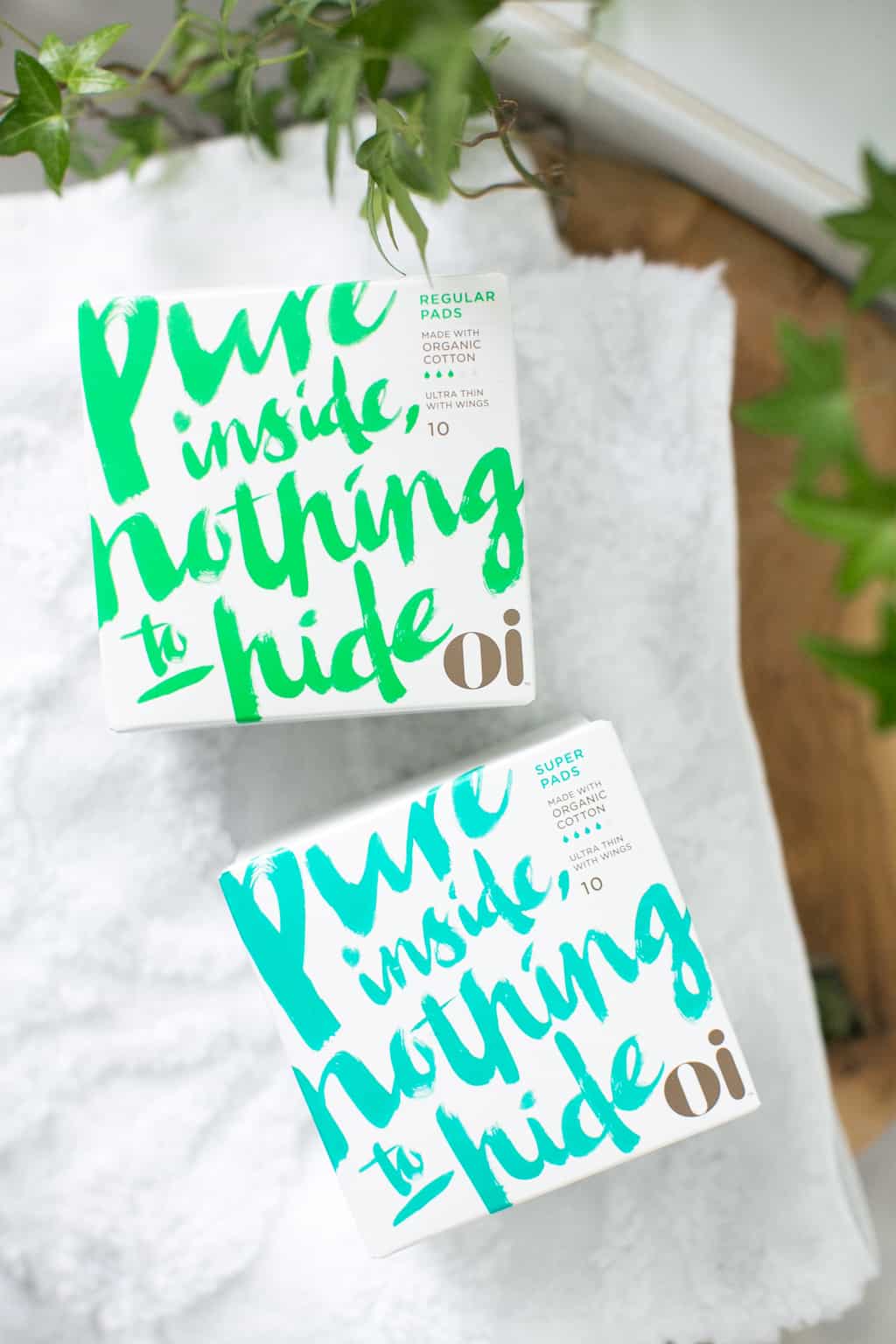 50