You've probably been told for years and years that breakfast is the most important meal of the day. And maybe you're sick of hearing this because you're not someone who is really a breakfast eater. If that's the case, then let me assure you—no, you don't need to eat breakfast.
Let me explain.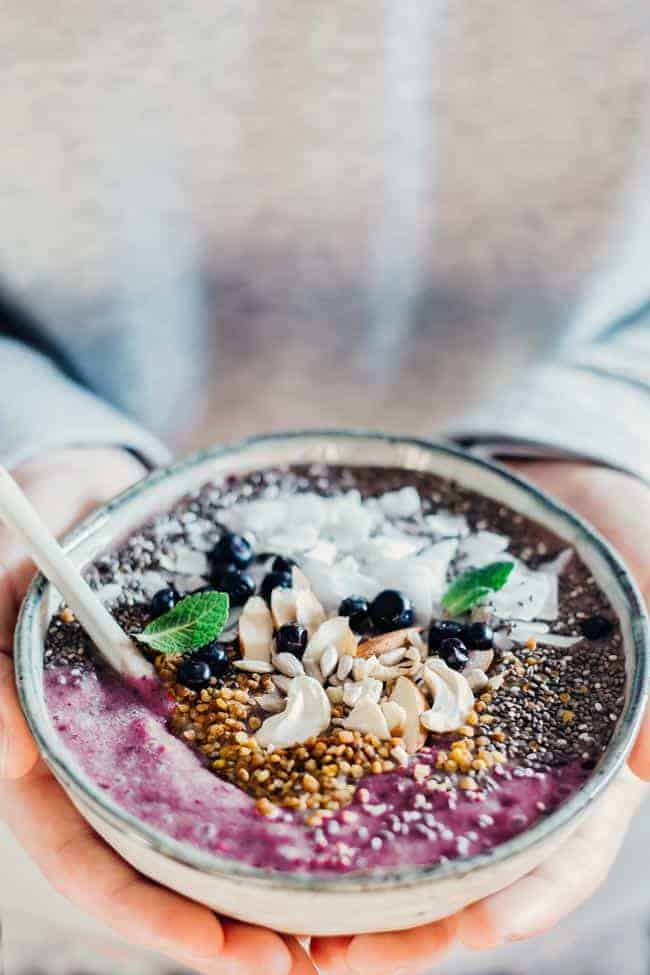 Do I really need to eat breakfast
?
Those in the pro-breakfast camp believe that by getting up and eating a good breakfast right away, you "wake up" your metabolism and set yourself up for a healthy day.
But what makes a "good" breakfast anyway? Traditional breakfast foods such as cereal, toast, and bagels tend to be wickedly high in simple carbohydrates. And when introduced to an empty stomach, these foods can cause blood sugar to spike, then crash, resulting in out-of-control eating later in the day.
Liquid breakfasts such as smoothies are often much more loaded with sugar than we realize, and they clear the stomach quickly (up to four times faster than solid food does), often leaving us hungry again sooner than we'd expect. If you're a fan of smoothies for breakfast, be sure to add some protein and healthy fats to help slow your digestion, moderate your blood sugar levels, and increase satiety.
Breakfasts high in protein, such as eggs, are more likely to fill us up so we can keep going until lunchtime. They help us avoid blood sugar crashes and maintain satisfaction for longer. So if you're a breakfast eater, go for some morning protein.
Those in the no-breakfast camp are typically skipping the "most important meal of the day" either because they're trying to shorten their eating window or they're just not hungry yet.
What about intermittent fasting
?
In recent years, intermittent fasting has become popular, and advocates suggest that longer periods in which your body goes without food are better for you. Indeed, digestion does take up an awful lot of resources and giving your body a break from a constant onslaught of food can be a good thing—especially when the food is not that healthy.
If you had an early dinner and then skipped breakfast, you'd be fasting for a good chunk of time. Meanwhile, your body would be going into ketosis, where fat stores are burned and your brain is fueled by triglycerides rather than the usual glucose. Some people feel really good eating this way; others do not.
Some breakfast-skippers do so because they feel that once they "break the seal" with breakfast, they can't stop eating for the rest of the day. By skipping breakfast, they shorten their eating window and reduce the number of eating hours each day. This can become a form of moderation for those folks.
And then there are some who just don't feel hungry in the morning. I know plenty of people who like to wait for several hours after waking up. There's a lot of pressure to eat breakfast as a healthy way to start the day, but why cram food in when you're not ready for it yet?
Some studies have confirmed that breakfast skipping contributes to weight loss, although the amount is minimal, and there seems to be an associated increase in LDL cholesterol levels [source]. However, there is conflicting evidence in studies of individuals with obesity, demonstrating that they tend to make up the missed calories later in the day [source].
If you're prone to skipping breakfast for one reason or another yet constantly find yourself out of control with snacking later in the day, then you'd likely benefit from a nourishing, high-protein breakfast.
But, if you're choking down breakfast just because you think you should, give yourself a break. No, you don't have to eat breakfast—as long as your meals are healthy, you will be able to maintain a state of good nutrition.
Practice listening to your body, and let your hunger be your guide.
This article was medically reviewed by Dr. Gina Jansheski, a licensed, board-certified physician who has been practicing for more than 20 years. Learn more about Hello Glow's medical reviewers here. As always, this is not personal medical advice and we recommend that you talk with your doctor.
56